4 Best iPhone Pokemon Emulators You Cant Miss
How to play Pokemon on iPhone? Luckily, playing Pokemon games on an iPhone is no longer a complicated feat, thanks to the introduction of the iPhone pokemon emulator tools. The demand of these iOS Pokemon emulators has exploded lately.
We have shortlisted the 4 user-tested-and-tried pokemon emulator for iPhone that let you play these games without jailbreaking the iPhone.
Let's find pout what works best for you.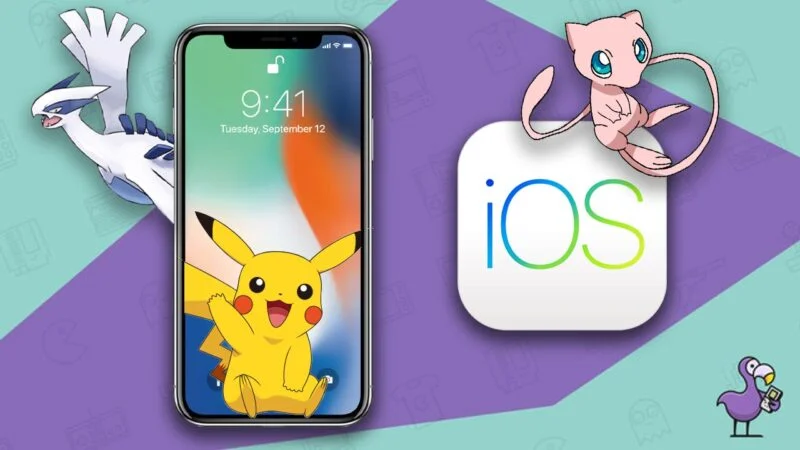 Part 1: Best iPhone Pokemon Emulators in 2023
Check out our collection of the most sought-after iPhone Pokemon emulators along with their pros and cons.
1.Happy Chick
This powerful emulator is one handy option to play Pokemon games on your iPhone seamlessly. It comes loaded with retro games resources to give you a pleasant gaming experience.
Its prominent features include save states and cloud syncing, that enables you to start the game from where you left.
Pros:
Allows users to emulate 18 video gaming systems including:
FAB/MAME/MAMEPLUS, PS, PSP, FC(NES), SFC(SNEC), GBA, GBC, MD, NDS, DC, NGP, WS(WSC), PCE, ONS, and so on.
Offers smooth experience of rich classical games on iPhone.
Simple and quick installation process.
No jailbreaking needed for this software.
t lets you play more than 5000 video games.
Cons:
It consumes a lor of phone's memory.
Many players complain of sluggish performance, especially on older iPhone models.
No demo version available.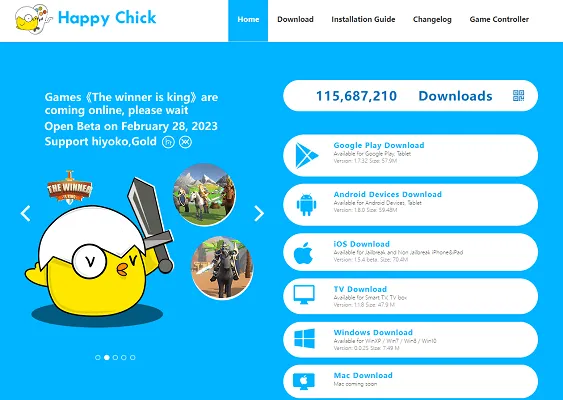 Check out the below steps for how to install pokemon emulator on iPhone and start playing your favorite Pokemon games:
Step 1. Head to the Happy Chick website on your Safari browser. Tap Download on its main page.
Step 2. Next tap Install and select either of the installation links as shown in the figure. Hit Install again to proceed.
Step 3. After installation, go to Settings > General > Device Management, and tap Trust to give permission to this emulator to run on your iPhone.
Step 4. Run the app and allow it to access your location. And that's it. Now you can easily start playing Pokemon games on your iPhone.
2. Game Play Color
Playing Pokemon games on iPhone has never been easier, all thanks to Game Play Color. With advanced 8-bit audio support and multi-player support, it is one of the best iPhone pokemon emulator program in 2023.
As it supports both GB and CBC ROMS, players can enjoy all the games associated with Game Boy and Game Boy Color consoles. In addition, it provides offline support to allow users play the game without Wi-Fi connection.
Pros:
This iPhone pokemon emulator helps you play both CBC (Game Color Boy) and GB (Game Boy) ROMs.
It supports cloud syncing, iPad split-screen as well as multi-player feature.
Offline support to let players continue without signals.
Compatibility with full 8-bit audio to give you a rich gaming experience.
Cons:
Tedious and lengthy process as you need to install Pokemon ROMs.
Auto-saving is inconsistent at times.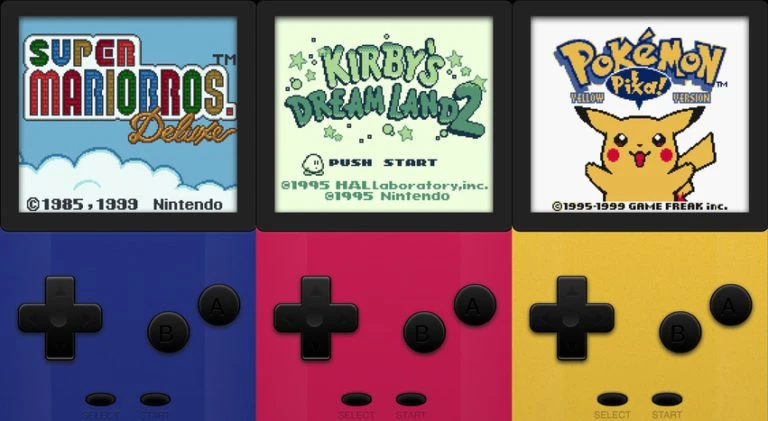 Check out the below steps for how to install pokemon emulator on iPhone and start playing your favorite Pokemon games:
Step 1. First, be sure the Pokemon ROMs are already installed on your iPhone. Then, open the Game Play Color on Safari.
Step 2. Next, tap the Share icon at the bottom and select "Add to Home Screen."
Step 3. A new tab will pop up. Tap Add and you'll its main icon on your iPhone's screen.
Step 4. Run the app and login with your Google account. It will give an access code to sync your account.
Step 5. Once you do that, the app will show the compatible ROM on the screen. Now, play any Pokemon game you want.
3. GBA4iOS
Another powerful iPhone pokemon emulator that has been a popular choice since its launch in 2013. Without jailbreaking the iPhone, you can play tons of Pokemon nitro games.
Moreover, it Offers advanced feature to improve gaming experience like multiplayer support, cheat codes, customized controller skins, and save states.
Remember that it might not run smoothly on a newer iPhone model. In that case, try using an additional App Store platform such as BuildStore.
Pros:
It has AirPlay support.
Offers huge library of retro games.
Allows users to customize the controller skins.
Supports Dropbox synchronization.
Cons:
Cumbersome and lengthy setup process.
Old fashioned user interface.
4.Delta
Considered as all-in-one emulator for both iPhone and iPad, Delta emulator guarantees full speed emulation of Pokemon games.
Based on user feedback, it is easily the best pokemon emulator for iPhone in 2023. You don't have to worry about leaving your phone on constant charge as it saves and syncs your progress on cloud. And more strikingly, it allows players to apply various cheat codes to progress further quickly.
Pros:
Supports Google Drive and Dropbox synchronization
Compatibility with all popular gaming consoles including GB, GBA, GBC, SNES, NES, NDS, and many more.
Supports all iOS devices running on iOS 10 or later.
Equipped with all advanced features like multi-screen support, split screen, cloud support, and so on.
Cons:
Steep learning curve especially for not-so-tech-savvy users.
You need to download it form the third-party installer app named Emus4U.
Bonus Tip: How to Spoof Your Location in Pokémon GO?
Now that you know how to get a pokemon emulator on iPhone, the next step is to start hunting for a reliable location spoofer.
That's why we introduce you to UltFone iOS Location Changer. It is a friendly app that makes it extremely convenient to fake your original iOS location to participate in Pokemon events occurring somewhere else.
Some of its stellar features include:
Change location to anywhere instantly around the world.
Simulate GPS movement: move along customized routes naturally in the game.
Spoof Pokémon GO safely and won't get you banned.
Fake location on Tinder, WhatsApp, Life360, Harry Potter: Wizards Unite, etc.
Here's how to spoof your original location:
Step 1

Run UltFone iOS Location Changer on your computer. Be sure the "GPS Change" icon is selected on the left tab and hit Enter.

Step 2

Now, connect your iOS device to the computer and hit Next to get going.

Step 3

The program will show the world map on the screen. Enter any location or move your mouse manually to get any location you wish.

Step 4

Hit "Start to Modify. And voila, the program will teleport you to that area in a jiffy. All the location-based games on your iPhone like Pokemon Go will automatically be changed to this fake location as well.
Final Word
And that's all the information you need about iPhone pokemon emulator to start enjoying your favorite games. Now, you don't need to jailbreak the iPhone to play Pokemon Go.
What's more, you can install UltFone iOS Location Changer and spoof your location to a place full of Pokemon cards. This gives you an added advantage to get more Pokemon items and elevate your progress.