UltFone Pokemon Go Location Spoofer Helps you Play Pokemon Go without Walking from Anywhere
As the best Pokemon Go GPS Location Spoofer, UltFone meet all your needs when catching Pokemon Go. With 4 movement modes to natualy fake location, it enables you easily get the rarest Pokemon without moving at home.
Joystick Movement
Use joystick to better control GPS movement direction and enjoy perfect gaming experience.
Multi-Spot Movement
Set multiple passing locations, customize multi-moving routes, and simulate real moving states.
Single-Spot Movement
Select the starting and ending point and easily move along the customized path at specific speed.
Change Location
One click to change the GPS location of your phone to any destination without jailbreak/root!
Fastest - Level up Your Pokemon Go
via UltFone Pokemon Go Location Spoofer
Spoof Pokemon Go without Moving, Easy to Fill Pokédex!
UltFone Pokemon Go GPS Spoofing tool helps you catching Pokemon Go anywhere in the world without going out.
Participate in Pokémon Go Fest Remotely Without Ticket
By spoofing GPS location with UltFone Pokemon Go Location Spoofer, you can join Pokemon Go Festival from a remote distance and easily catch rare/legendary Pokemon without walking.
Join Remote Raids Free without Remotes Raids Passes
UltFone Pokemon Go Spoofer enables you to join Pokemon raids without remote raids passes, better collaborate with your teammates, swiftly defeat Boss Pokémon, and obtain abundant rewards.
One-click Arrive at Best Pokemon Go Coordinates
This powerful Pokemon Go spoofing tool helps fast locate and teleport you to the best coordinate for PokéStop, Gyms, Raids battle and Rare Pokemon.
Fast Hatch Eggs without Walking
This location spoofing tool helps you hatch eggs in Pokemon Go without walking 2/5/10 KM. Let you enjoy the game even laying on the couch.
The Easiest Way to Obtain Maximum Pokémon Stardust
Use UltFone Pokemon Go Spoofing Tool to do more tasks to get more stardust and upgrade you Pokemon quickly.
Easily Import/Export GPX Routes
UltFone Best Pokemon Go Spoofer enables you import your collection of featured game GPX route files to easily win rewards.
Use Search Function to Quickly Locate Pokémon
After searching the GPS coordinate of Pokemon,Ultfone Pokemon Go Location Spoofing Tool will teleport you to there in one click.
10M+ Users' Top Pick for Pokemon Go Spoofing Tool,
Safe & Reliable!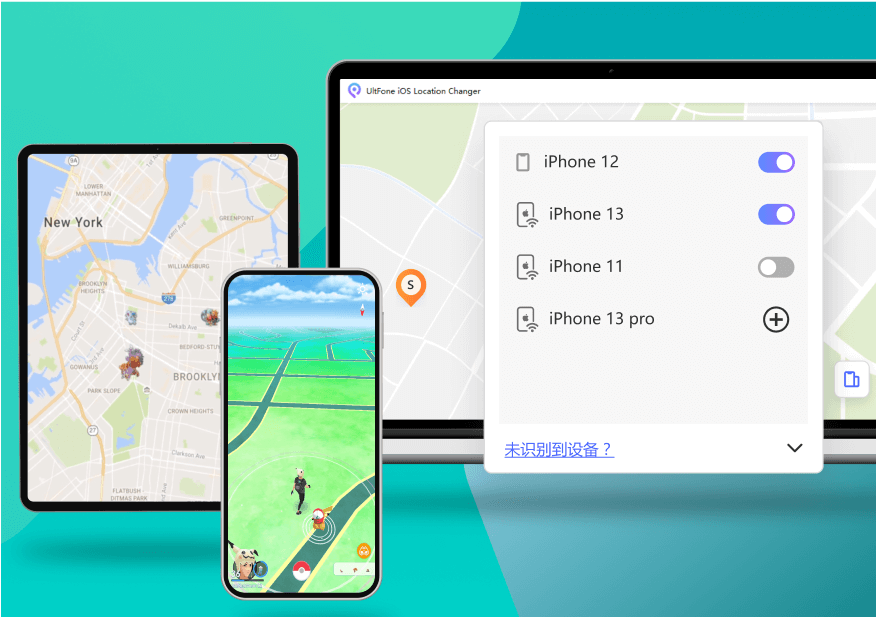 Support for multiple devices
Up to 15 devices can be connected and multiple accounts can be played simultaneously.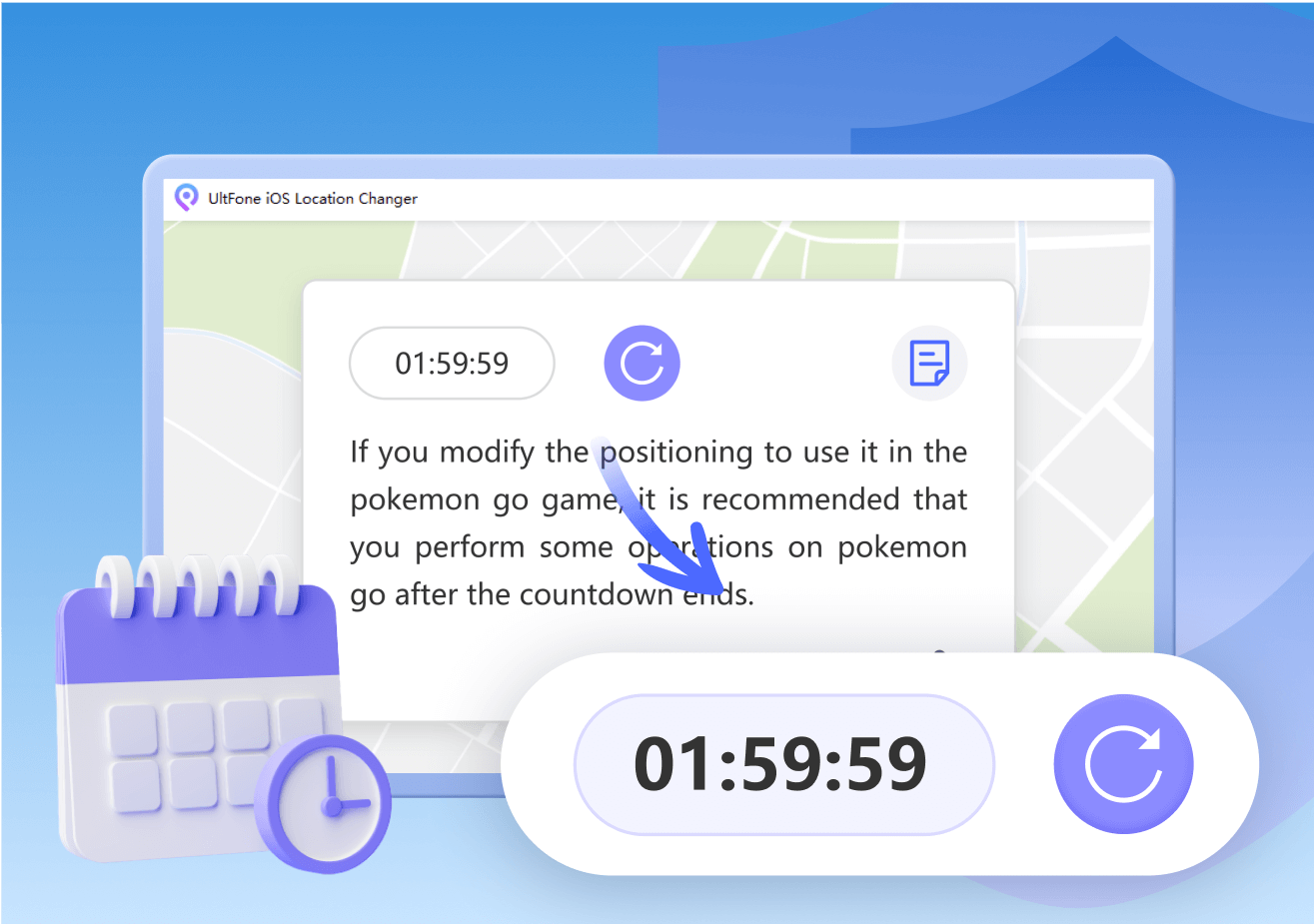 Cooldown Timer
Remind you not to change your location excessively, greatly protect the security of your account.
Support Wi-Fi Connection
Spoof over Wi-Fi greatly reduce the trouble caused by disconnecting the data cable.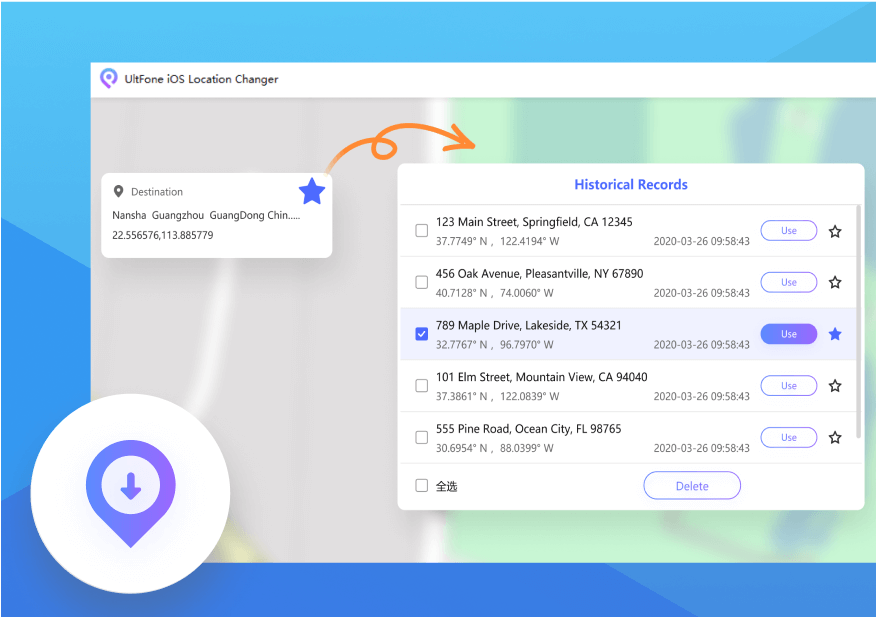 Historical Records
Help you effortless save the historical spots and make it more convenient to re-use it.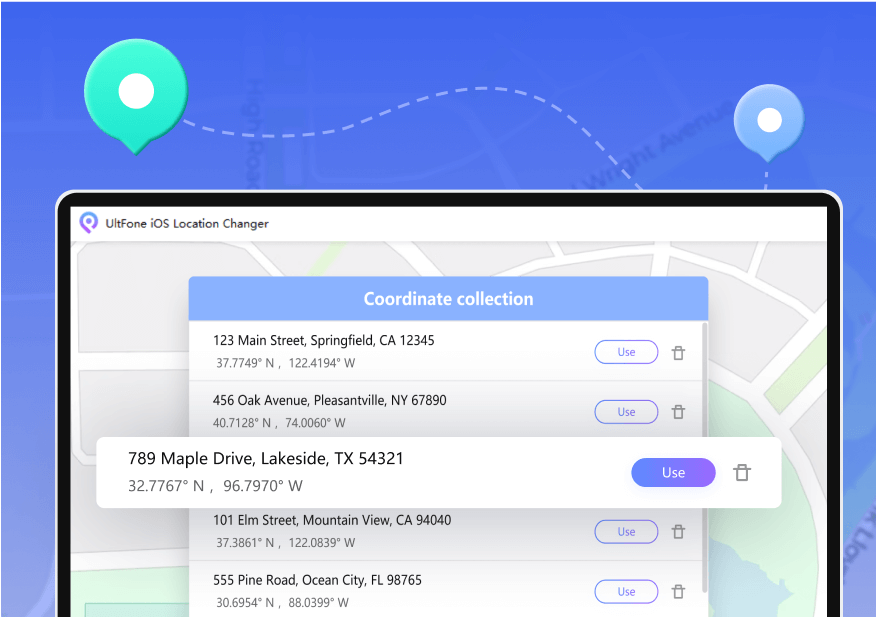 Collect Spots and Routes
Bookmark your favorite location and routes to spoof next time.
UltFone Pokemon Go Location Spoofer 's Unique Features to Help you Enjoy the Journey in Pokemon GO!

Safe and reliable
Modify the unferlying GPS location of phone to 100% reduce the risk of being detecting.

Easy to use
Just simple clicks to modify your location to anywhere you want.

Excellent gaming experience
Move Steadily according to the customized route, no stuck.

No need to jailbreak/root
Keep your phone safe when spoofing Pokemon Go location.
Not a Location Spoofer for Pokémon Go Only, But a Complete Location Spoofing Tool for LBS Apps
UltFone Pokemon Go Spoofer also works with all location-based games, social apps, dating apps to meet the diverse needs of users.
The Witcher: Monster Slayer
Download UltFone Pokémon Go Spoofer Free to Have Fun Now!
Both of UltFone Location Spoofing Tool's free and paid options provide more features than our competitors. Don't hesitate any longer! Download the tool now and enjoy its powerful functions now.
Free Experience Version
$0.0
Spoof Location 2 Times
Use Single-Spot Movement 2 Times
Use Multiple-Spot Movement 2 Times
Experience Joystick Movement for 1 Hour
Cooldown Timer
Adjust Movement speed
Search Specific Location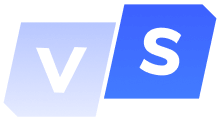 Professional Edition
$9.95
$29.95
(Tax Excl.)
Joystick Movement
Change Location
Single-Spot Movement
Use Multiple-Spot Movement
Cooldown Timer
Adjustable Speed
Import/Export GPX
Historical records
Collect Favorite Spots and Routes
Search Specific Location
Wi-Fi connection
Workable for 15 devices
3 Steps to Spoof in Pokémon GO via UltFone Pokemon Go GPS Spoofer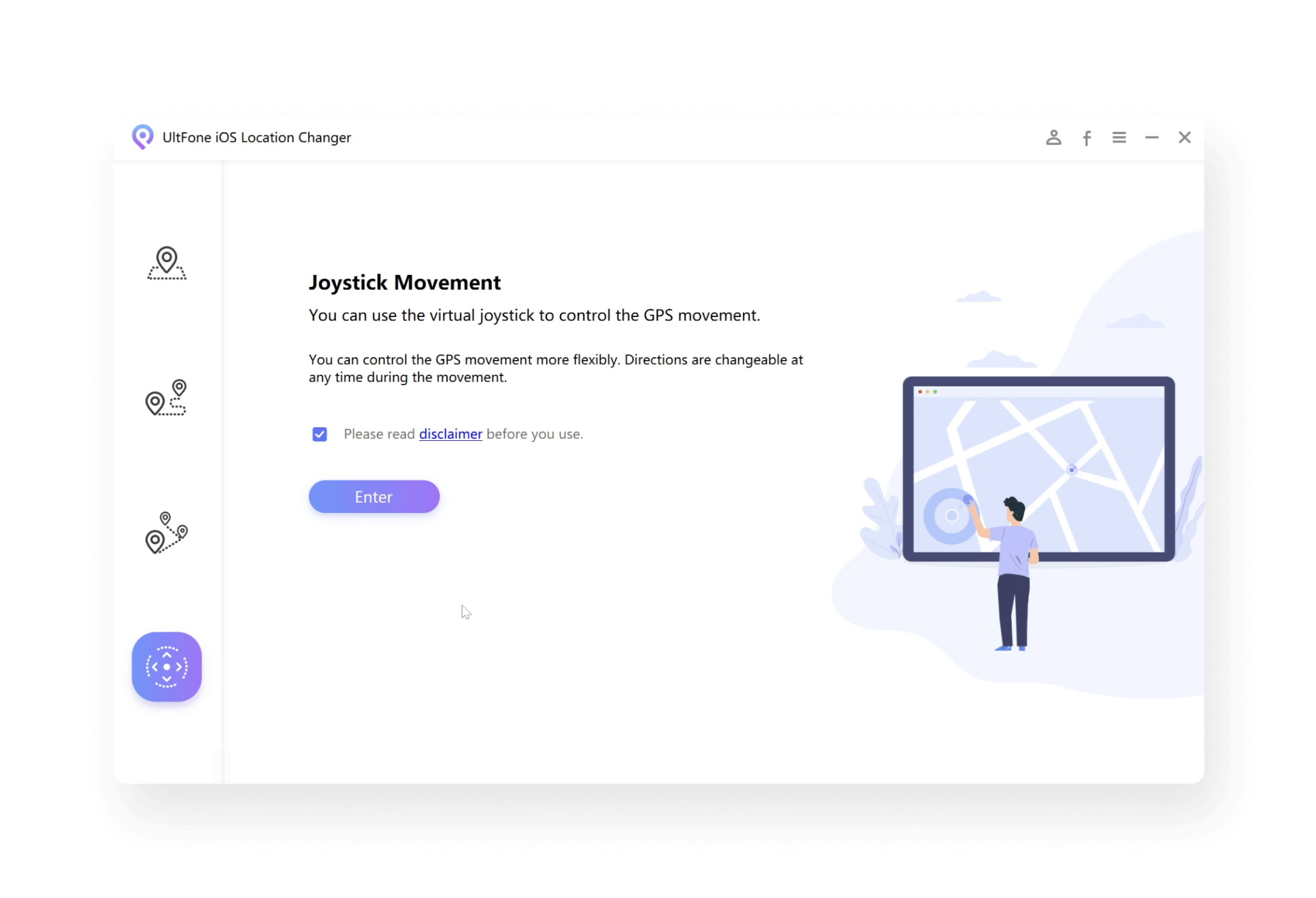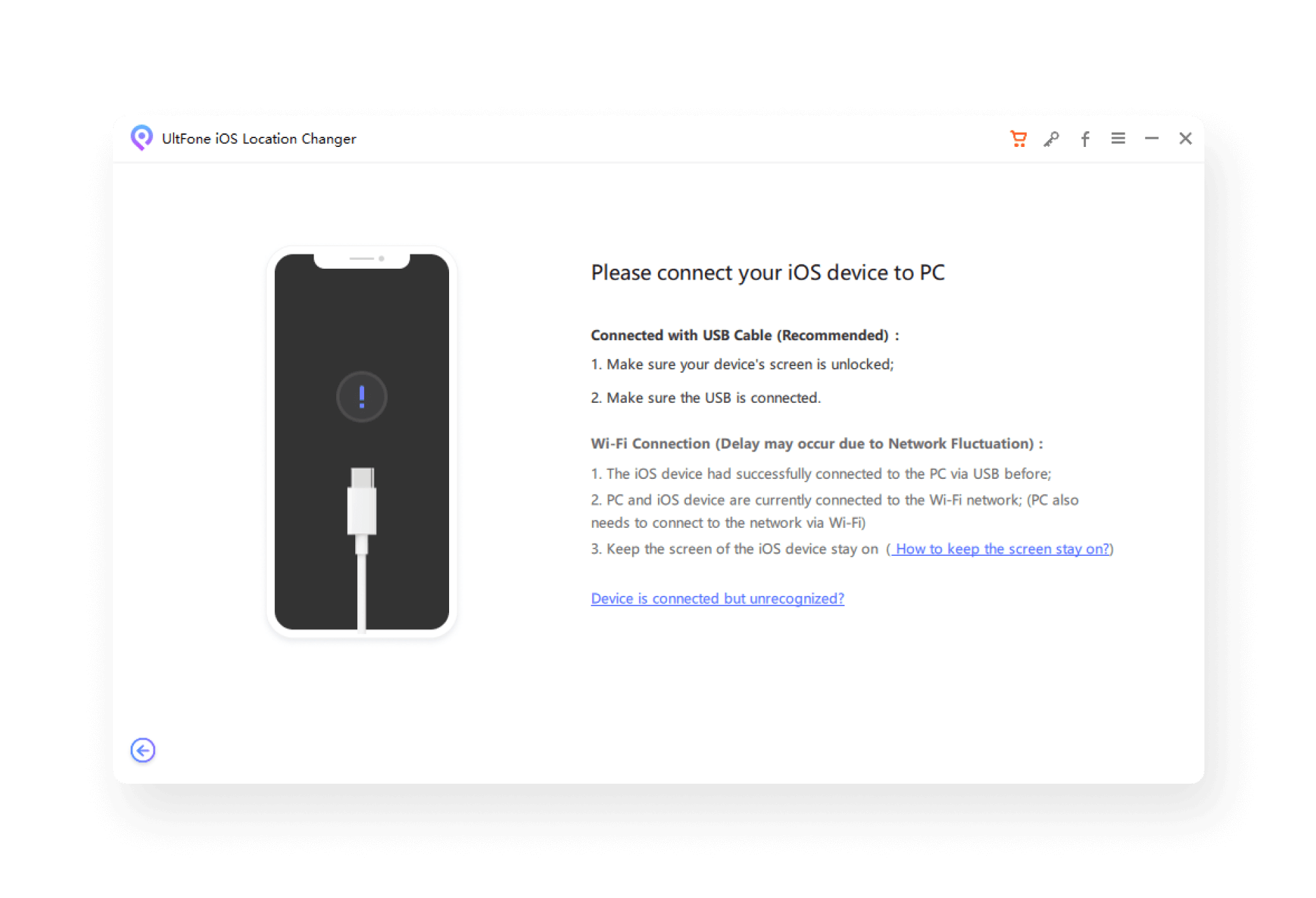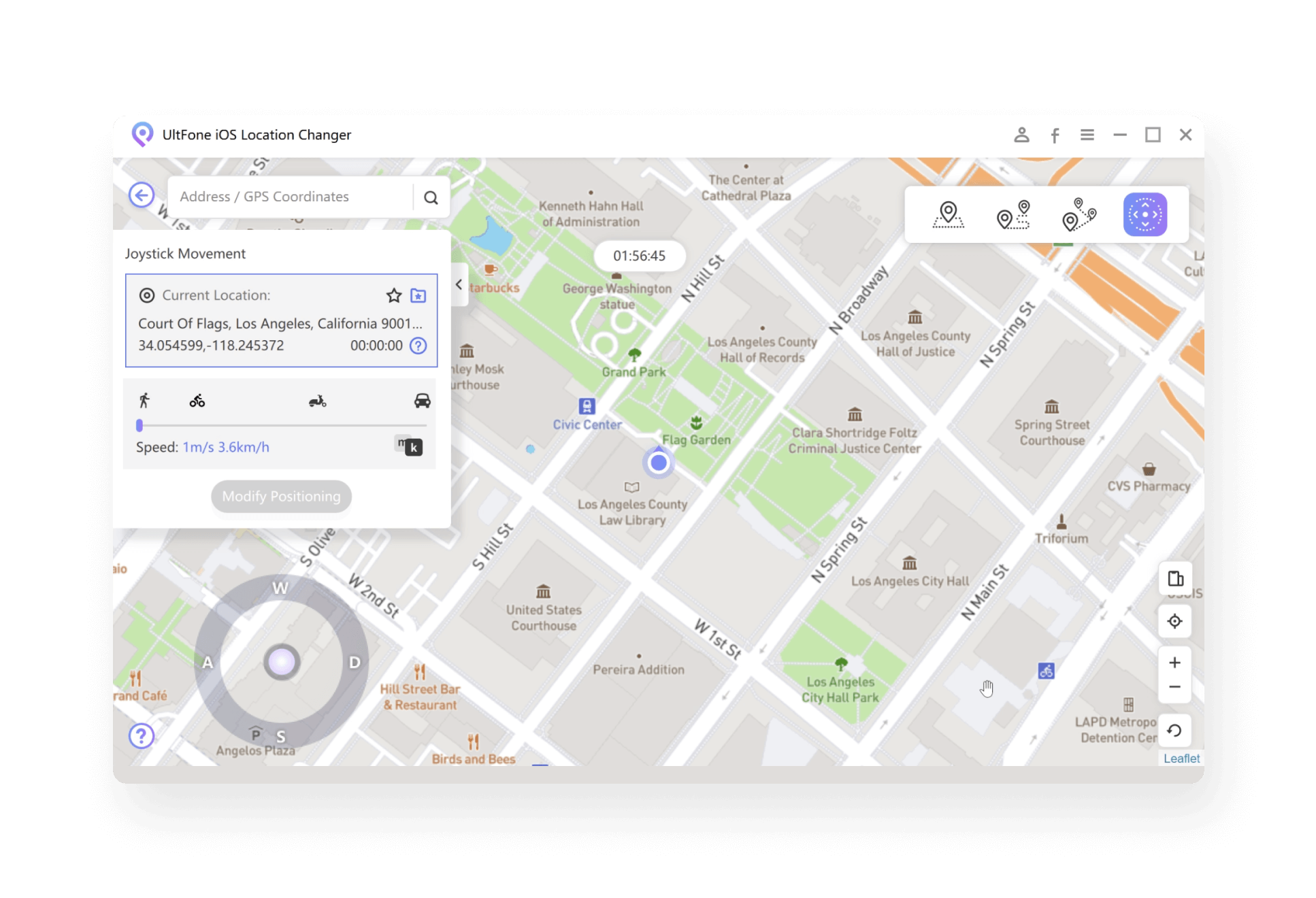 Step 1
Select a mode on the main interface
Step 2
Connect your iOS/Android device
Step 3
Select a virtual location to spoof
FAQS & Complete Guides for Pokemon Go
Q1: Is the UltFone Pokemon Go Location Spoofer free?

lt provides a free trial opportunity, you can buy it after a free trial, and more advanced features can only be used after purchasing.
Q2: Does the UltFone Pokemon Go Location Spoofer need to jailbreak the device?

UltFone Pokemon Go Location Spoofer can modify iPhone location without jailbreaking, you can use it with confidence. Jailbreaking a mobile phone is risky, and it is not recommended that you choose a method that requires jailbreaking.
Q3: Which devices does the UltFone Pokemon Go Spoofer support?

UltFone Pokemon Go Spoofer supports all iOS/Android devices, including the latest iOS 17 and Android 13.
Q4: Can the UltFone Pokemon Go Location Spoofer change the positioning of all iPhone apps?

Yes. You can change the location information of all location-based apps on iOS devices, such as: Tinder / Bumble / Facebook / WhatsApp / LINE / Twitter / Instagram / Pokémon GO and so on.
Q5: How to change back to the real position?

Just restart the device to return to the real location.
Real Voice From Our Satisfied Customers and Reviewers