Pokémon Go Raid Scanner 2022
Figuring out where is Pokémon raid is going on is an unusual task. To aid enthusiasts, many developers designed Pokémon Go Raid finder applications so that they can scan maps and get to the location. However, last year Niantic changed the game policies and made them so strict that none of the players are allowed to use such tricks and spoofers to manipulate the gameplay.
To remove this dilemma, we reviewed the Pokémon Go Scanner 2019 list and found which methods still work. Go through this guide and find out!
Part 1. About Pokémon Go Raid Scanner/Finder
The term Pokémon raid scanner and finder isn't related to a specific application. It is proposed as a task that can help players figure out the best way to find the locations where Pokémon Go raids are going on. Not long ago, we have multiple Pokémon scanner apps that could successfully detect the game app and tell the players about all activities, including raids, Gyms, eggs, quests, etc.
Since all these apps are useless now due to the ban policy of Niantic, the users have to look for alternatives. If you want to choose the best scanner and finder, then use this list of features for reference.
The Raider app should integrate with social media to update information in real-time.
Remote access to the raid is also a must-have feature to avoid the hassles of walking around.
Raid and scan apps must be able to receive data from other members of the team to share infographics, assets, and other stats.
Besides these, if the app you choose has additional features, you can really use the resources and skills to become a Pokémon Master.
Part 2. The Top Pokémon Scanner Apps 2022
Here are some Pokémon Go scanner apps that will be useful to you.
1. The Silph Road Map
As the name already signifies, it is a complete Pokémon Go map scanner that allows the players to keep an eye on the game map 24/7. The Silph Road Map has become a famous community of enthusiastic players who update the latest information quickly. From tracking nests to gyms, this service maps down everything to increase successful raids and acquisition chances.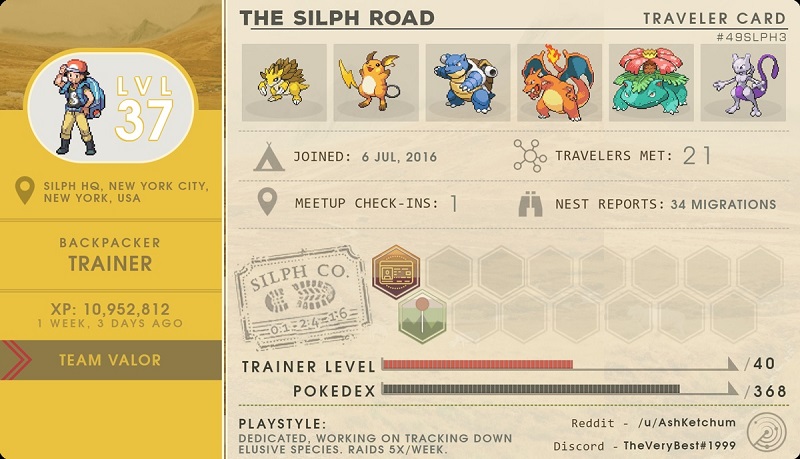 2. PokeHunter
One of the active apps in 2020 for raids and maps access is PokeHunter. It works as a professional scanner to detect on-going raids immediately and allow social media integration so that players can invite team members to contribute. All players appreciate the live feature of this Pokémon Go Raid Group Finder. However, the accessible area with this raider is limited that is disappointing to many people. And you can only run scans during live raid hours, which happen mostly during the night time.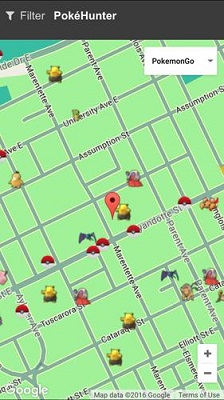 3. PoGoMap
It is another site for tracking Pokémon Go activities. And fortunately, there is also a Pokémon Go scanner for android. Though it won't help you to locate gyms and PokeStops, the information you see in the application is pretty accurate. It will point you towards Pokémon nests and eggs so that you can gather up all avatars as quickly as possible.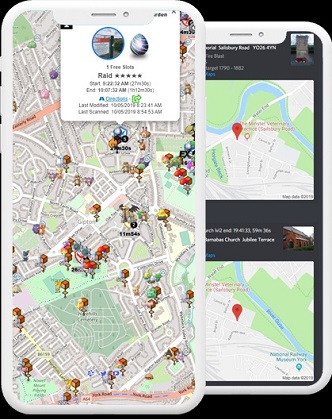 Part 3. A Bonus Tip: iOS Location Changer That Helps Pokémon Go Raid Finder
If you feel at a loss after trying the above applications, we have an alternative that can possibly serve as the best Pokémon Go scanner. UltFone iOS Location Changer can become your scanner and allow you to spoof location with a simple click. Though it is not like the standard raider applications, this software will help you move virtually to participate in various activities and master the game.
Here, we have prepared a guide that will help you to use UltFone iOS Location Changer as a Pokémon Go gym scanner.
Step 1 Get access to UltFone and set up the software. Launch it as you connect the device with the system. By default, the Change Location tab will appear on the screen. Hit the Enter button to access the map screen.

Step 2 On the map screen, type any location name or GPS coordinates in the search box. The results will appear on the screen. Choose the location you wish to move to and tap on the "Start to Modify" button.

Step 3: After moving to the new location, you will get a notification in the app that you are in the proximity of a Pokémon Raid, gym, PokeStop, egg nests, battles, and much more. Stay alert, and you will be able to take advantage of the opportunity.
After you are done, you can move back to your original location and rest assured knowing that Niantic won't detect your spoofing software at all costs.
The Bottom Line
If you are still looking for a Pokémon Go real-time scanner for Android, try the ones given above. However, if you have an iPhone, then we suggest using UltFone iOS Location Changer as the software is only available for Apple devices. Take advantage of this tool and move to the most active locations of the Pokémon Go map virtually. You can hatch eggs in Pokemon Go without walking. Don't forget to propose it to your friends and community members!