Tips on How to Make 5 Great Curveball Throws in a Row
Hi, can anybody help me with how to make 5 great curveball throws in a row? It would be great to know some tips.
Being a Pokemon Go player, you'd probably know that making great curveball throws demands a lot of practice and pursuing certain techniques to throw a curveball in a row. Of course, throwing 5 great curveballs can help you capture the rarest Pokemon Go creatures – Spinda. To help you make 5 great curveballs in a row, we came up with this guide. This guide will walk you through several tips to throw 5 great curveballs consecutively.
Part 1. What is a Curveball in Pokemon Go?
In Pokemon Go, a curveball is quite much exactly what you would imagine. It entails putting a spin on a Pokeball as you throw it to make a trick-shot. In fact, a curveball carries an extra XP bonus upon successfully landing and catching a Pokemon. Moreover, in combination with landing Nice, Great and Excellent Throws, it'll increase your odds to capture more difficult critters. To gain the highest XP, you need to time until the target ring reaches its smallest size. This implies that you need to be very precise when throwing the curveball.
The mid of the Circle will help you achieve an Excellent Curveball throw, which carries the highest XP. However, making an excellent curveball throw will also be great for your gameplay.
Let's have a quick peek at rewards relying on where you hit the target ring.
Capture a Pokemon with Basic Curveball Throw: 10 XP
Capture a Pokemon with Nice Curveball Throw: 10 XP
Capture a Pokemon with Great Curveball Throw: 50 XP
Capture a Pokemon with Excellent Curveball Throw: 100 XP
As you can now clearly see that the more precise you are, the higher the XP bonus you will enjoy. This also explains why more and more players are putting so much effort into making an excellent curveball throw. Read on to explore tips to make 5 curveball throws in a row.
Part 2. How to Make 5 Great Curveball Throws in a Row?
Are you ready to lesarn great tips for Pokemon Go make 5 great curveball throws in a row? So, without further ado, let's have a look:
1. Throw Perfect Curveballs with the L-technique
Lately, players have discovered a great technique called L-technique that lets you throw a curveball with every attempt almost. The process is straightforward:
Spin the Pokeball in a clockwise direction and then move the ball to the far left side of the screen and release at the same height as the Pokemon target ring.
If the Pokemon doesn't start moving or attacking, this move will always land on target and begin the capture process.
If you position it right, you'll even land the ball within the circle, boosting your odds of catch and gaining your XP bonus.
You can also spin the ball in an anticlockwise direction, but in this scenario, you move the ball to the far-right side of the screen.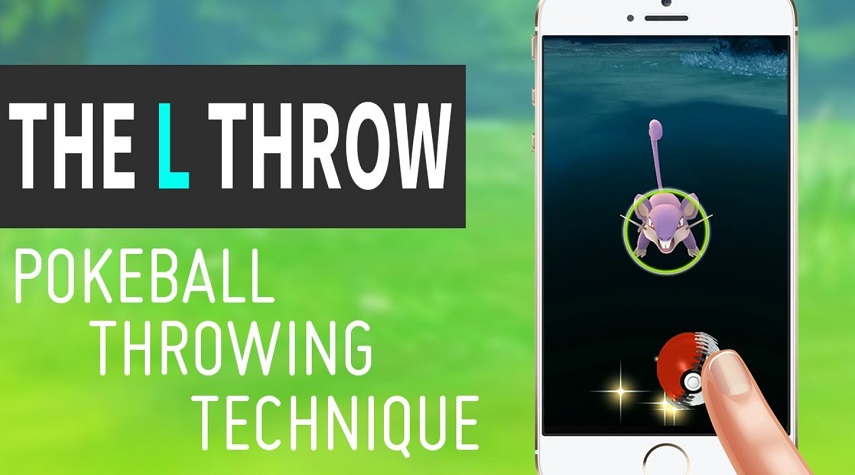 2. Turn off the Augmented Reality/AR mode
The next tip to make 5 great throws in a row is disabling the Augmented Reality mode.
Turning off the AR mode doesn't only save your device's battery life while playing Pokemon Go, but Pokemon will be fixed in position, making it easier for you to throw balls at.
Of course, with some Pokemon that appears on screen at different distances and heights, for instance, annoying Zubat, enabling AR mode and positioning it in a more accessible area on the screen could be a smart move.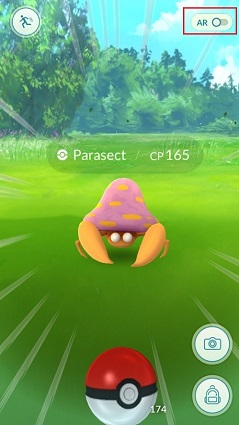 3. Use Razz Berries to help catch stubborn Pokémon
As you play Pokemon Go and locate more Pokémons, you'll soon witness that Pokemon become more challenging to capture. This can be determined in different ways:
The throwing circle will turn graded from green to yellow to red – easiest to hardest.
Or, Pokemon won't have a CP level, indicated that they are extremely powerful for you to capture. If you encounter these more powerful creatures, expect them to take practice and time to capture or to run away sooner as compared to other types.
It's during these circumstances; items are helpful. As leveling up your Trainer, you'll unlock and enjoy items that can assist.
Razz Berries, for instance, are best dropped at the beginning of encounters in order to soften creatures up (in case if you check-in at enough Pokéstops, you should have ample to then drop one at the beginning of most encounters. Along with that, the capability to garner and make use of Great Balls from level 12 and Ultra Balls at level 20. These variants are rarer yet powerful as compared to conventional Pokeball. Though they don't assure a capture, they are worth switching to if you come across a Pokemon you desire is proving challenging to capture.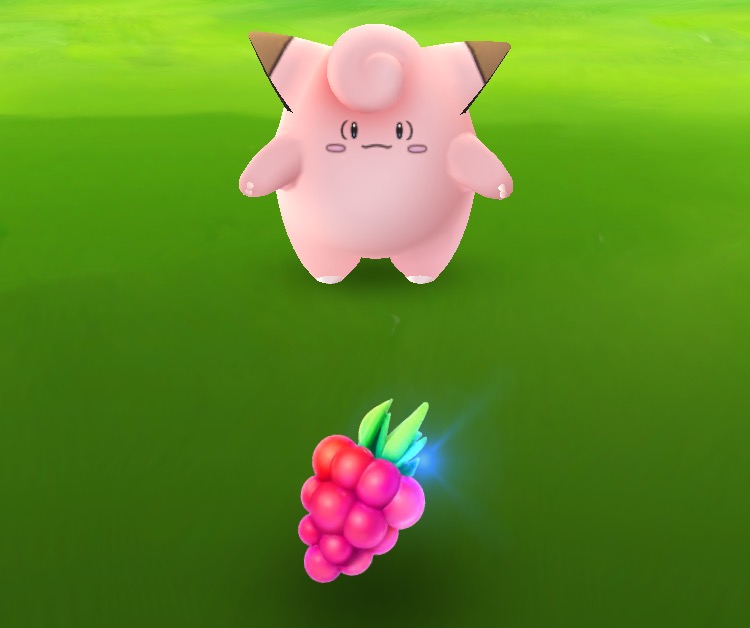 Capturing more creatures in Pokemon Go with the assistance of a great curveball demands finding the Pokemon with a high XP bonus. Fortunately, tracking maps such as The Sliph Road cones in handy for identifying Pokemon found in a specific region and then visit there to capture them. Wait, what if you are too far from that specific location?
No worries!! UltFone iOS Location Changer is a tool specially designed for this purpose.
UltFone iOS Location Changer can help you virtually teleport to any location in the world and capture the Pokemon you crave. Moreover, the tool can help you simulate your movement between two or multiple spots at the speed you prefer. This implies you can catch Pokemon without leaving the comfort of your home.
The key highlights of the tool are:
Teleport to any region on the map.
Move at different speeds by selecting whether to appear to be running, riding a vehicle, or walking.
No jailbreaking of the device required.
Step 1 Download and launch this program to a PC or Mac computer. On the main interface, you will see the three functions. Choose "Change Location" to fake GPS location on iPhone.

Step 2 Connect your device and then you can choose any location on the map for spoofing. App location based apps will be changed to the fake location. Click "Start to Modify" to take effect.
The Bottom Line
That's all on how to throw a curveball in Pokemon Go in a row. As you can now see that it's indeed feasible to make 5 great curveball throws and capture a rare Pokemon you want using L-technique, turning off AR mode, and more. Try all tips mentioned here, and you may get what you crave – Spinda. Once you learn these techniques, take advantage of UltFone iOS Location Changer to teleport to any location in the world and catch the Pokemon found using an excellent curveball.