Easily Ways to Increase Your Pokemon Go Trade Distance 2023
Pokemon Go is easily one of the most popular AR games in 2023 for its stellar features and real-world challenges it puts players through. One such feature is trading that allows players to interact with one another and exchange their Pokemon.
But it isn't as simple as it seems as Pokemon has set some specific trading distance rules for you to abide. To help you out, we have compiled a comprehensive guide on Pokémon Go trading distance rules and limits in 2023.
Give it a read and learn a few handful tips to get the most of Pokémon Go long distance trade all by sitting at your home.
Part 1. What is the Pokémon Go Trade Distance 2023?
The Pokémon Go trade distance is the term that empowers players within a specific distance to sell or purchase Pokemon with each other. The trade occurs in real-time and in-person.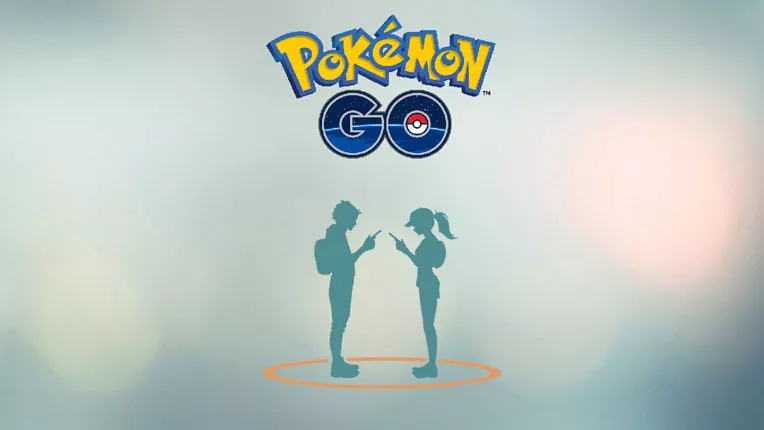 Generally, this trading distance is 100 meters or 300 feet radius. This means you can easily trade with a guy in your building or street or nearby locality. Trading Pokemon with a player outside this distance is not possible.
Many users rely on trade feature to get cards they otherwise are unable to find and catch. The 100-meter distance limit might seem a lot in real life, but for a VR game like Pokemon Go, it's just a tiny movement.
In this case, you'd better turn to a third-party tool that helps you increase trading distance.
Part 2. Can you Trade from a Distance in Pokémon Go?
Yes, you can trade from a distance in Pokemon Go, but with certain restrictions:
1. As mentioned earlier, you can only trade within the 100 meters or 300-feet radius. But remember that this limit is increased during specific events. In some cases, the trade distance Pokémon Go may increase up to a whopping 12 kilometers or even more. An example of such an event is Friendship Day on April 24 from 11 AM to 2 PM in your local time zone.
2. You must be a 10 or above trainer on Pokemon Go to unlock the trading feature.
3. Some specific Pokemon such as Mew and Mythical Pokémon are not allowed to trade among players for their rarity or class. And not to mention, you also can only swap characters once.
4. And finally, you must be friends with the recipient in order to trade Pokemon.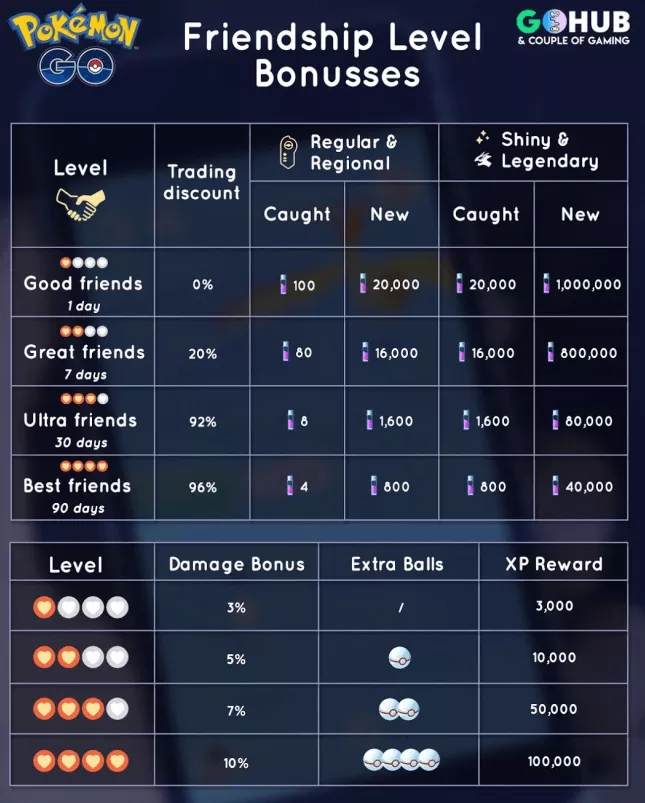 Now that you have basic understanding of the Pokémon Go trade distance limit, the next step is to learn how to Trade distance within 100 Meters. Heres' how to do that:
Step 1. Open the Friends tab on your Trainer Profile and choose the person you wish to trade Pokemon.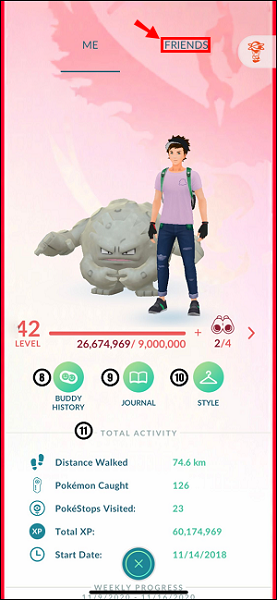 Step 2. Hit the Trade option at the top to send an invitation request to the intended person for trade.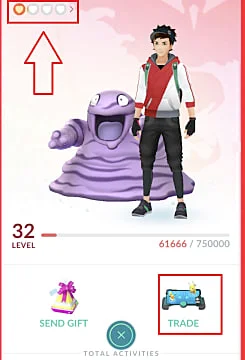 Step 3. Next, choose the Pokemon character you want to swap.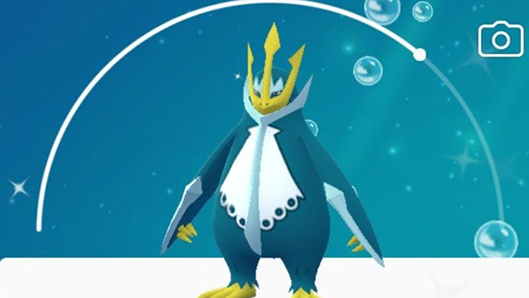 Step 4. Now, you'll see several details on the screen that might vary depending on the Pokémon Go trading distance. Click Next.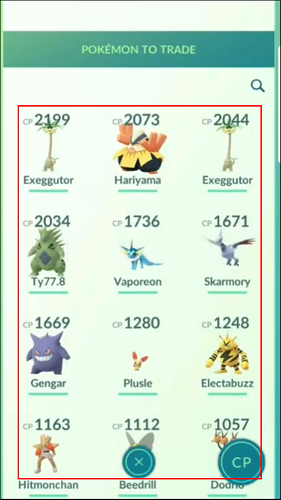 Step 5. Finally, hit Confirm and you will see the required Stardust amount to complete the trade.
Part 3. How to Trade Long Distance Pokémon Go?
Almost everyone is in awe of Pokémon Go trade distance best friends feature. But one big downside is the restrictions of trading distance. The player needs to travel in real-time or wait for special events to trade long distance.
But thanks to UltFone iOS Location Changer, you can now trade with any player from any corner of the world – while sitting at home. It is essentially a location spoofing program that allows users to teleport to any location in real-time in an instant. This way, you can easily travel to virtual locations to make new friends and swap Pokemon.
In addition, this powerful tool lets you spoof location of multiple iPhones at the same time, making Pokémon Go trade from anywhere easier than ever.
It quickly changes your original location to allow you to trade long distance in Pokemon Go.
It can spoof location of multiple devices simultaneously.
Enables you to stay at the fake location or move at a customized speed.
Allows you to generate a route between two points or even multiple points.
Bellow are the steps to trade past the maximum distance on Pokemon Go:
Step 1

Run UltFone iOS Location Changer on your computer. Be sure the "GPS Change" icon is selected on the left tab and hit Enter.

Step 2

Now, connect your iOS device to the computer and hit Next to get going.

Step 3

The program will show the world map on the screen. Enter any location or move your mouse manually to get any location you wish.

Step 4

Hit "Start to Modify" and voila, the program will take you to that location. Congratulation, you have just increased trade distance Pokémon Go in just a few seconds.
Part 4. FAQs about Pokémon Go Trade Distance
Here are some interesting questions about Pokémon Go trading distance candy that you should know about.
Q1. When will trading be available in Pokémon Go?
Luckily, trading is already available in Pokemon Go. But only trainers that are Level 10 or above can use this feature.
Q2. How to find distance trades in Pokémon Go?
Finding distance trades in Pokemon is as easy as it can get. All you need to do is click on another user or your friend's portrait on the Pokemon Go list. It will show the distance. If it is in the set limit of 100 meter radius, you can click on the Trade option to exchange the Pokemon.
Q3. How do you trade Pokémon with yourself?
For that, you need to create two different accounts on separate devices. Then, you can trade with yourself easily as both devices will be right next to each other.
Q4. How to make Lucky Friends in Pokémon Go?
Lucky friends are a special kind of friends on Pokemon Go. Here's how to make lucky friends:
You need to be friends with a person and t start from the first friendship level.
Then, climb up together to the Lucky Friends level. (There are five friendship levels including Good, Great, Ultra, Best and Lucky.)
To raise friendship level, you need to compete raids together, send gifts, trade Pokemon, and so on.
After you become friends, Pokemon Go gives you a shot daily to move up to be lucky friends.
Final Word
Trading in Pokemon Go is an excellent feature that everyone enjoys. But it limits you to interact with players within the 100-meter radius at most. To counter the Pokémon Go trade distance 2023 issue, get assistance from UltFone iOS Location Changer.
This tool offers a great way to increase Pokémon Go trading distance and interact with players from anywhere in the world. Download this software today and explore the endless possibilities you get to make new friends and swap your favorite Pokemon.