Top 7 iPhone/iPad Won't Turn On Problems and Fixes
When you hold on your iPhone 8 or new iPhone 11 and attempt to turn on your device, but the screen was unresponsive or the error message appeared on the screen, it means you are also stuck on this problem – iPhone won't turn on.
The tutorials here will covers the most common iPhone/iPad won't turn on in iOS 13/12/situations, and also gives you the powerful solutions to make any iPhone or iPad boot up and work properly.
Part 1: Common Situations of iPhone Won't Turn on
To help you have a smooth experience of your iPhone 11/XR/X/8/8 Plus/7/6s/6s Plus/6/6 Plus/SE, we collected the most common problems and bugs you encountered. Now let's move on!
iPhone Won't Turn on after iOS 13 Update
Your iPhone may turn to unresponsive won't turn on after updated to iOS 12/11/10. In many cases iDevices won't turn on when there is a mistake overwriting the firmware and other low system software. It also occurred when the device loses power during a update. This is why make sure that the battery is full during an update is very important.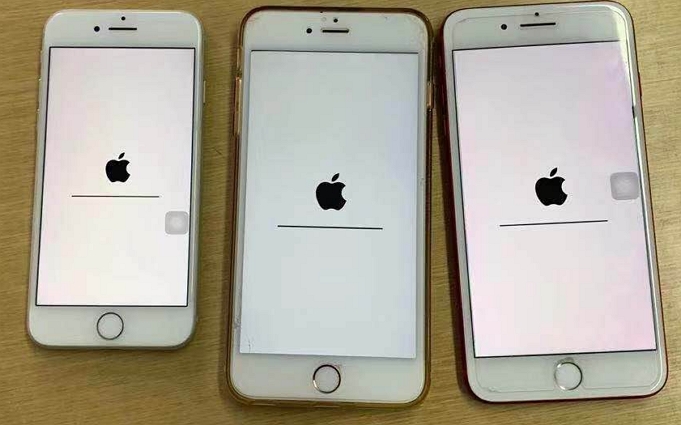 iPhone Wont Turn on Stuck on Apple logo
iPhone won't turn on stuck on Apple logo due to jailbreak, restore, or new iOS update. And some users reported that they have encountered "Stuck on Apple logo" problem while updating to iOS 10 and then iPhone cannot turn on. If you get this problem, there are some tips you can have a try.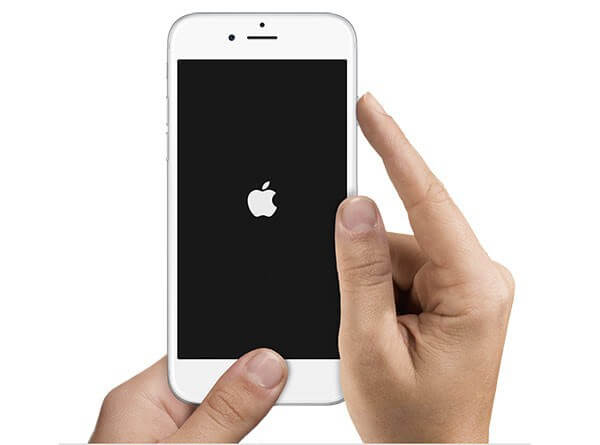 iPhone Won't Turn on Connect to iTunes
Some users have met such a situation: their iPhone won't turn on and says to "Connect to iTunes". There could be quite a few reasons leading to such a situation, such as updating the OS, jailbreaking the iPhone, restoring your iPhone from iTunes or iCloud or installing an update or restoration. Sometimes, things do go wrong and iTunes will display error code. This means that your iPhone stuck in recovery mode meaning you can't do anything with it and the screen will show "Connect to iTunes ".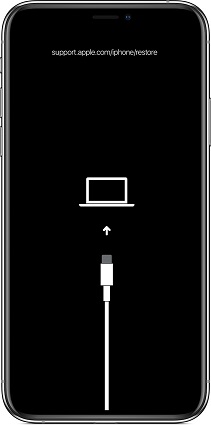 iPhone/iPad Won't Turn on Black Screen
What causes "iPhone/iPad won't turn on black screen"? There could be quite a few reasons leading to such a scenario and one of the possible reasons is a hardware problem. Another major reason is the firmware hitches, like, when you try to update your software so it is not usually something that you have done wrong.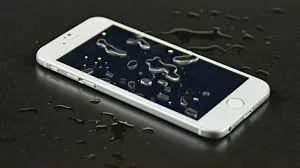 iPhone Won't Turn on after Water Damage
When you accidentally drop your iPhone in water or it gets wet due to being exposed to humidity, then you notice that you cannot turn it on. It is because even minimal exposure to water can totally cause the iPhone water damage whether it's in the sink, toilet or pool. Small water sensors in the iPhone indicate that it has been exposed to water. Although the latest iPhone 7appeared in the market with waterproof feature, while the older model are without this function.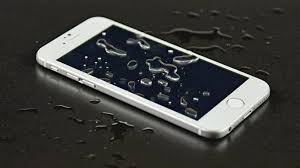 iPhone Won't Turn on or Charge
There are a number of thing can cause "iPhone/iPad won't turn or charge" issue. Some iPhone/ iPad users noticed the error message when attempt to charge idevice using the charging set which is not Apple-certified. Besides, a software glitch can cause this problem.
Also, if there was a software crash, the software becomes unresponsive which is why your iPhone or iPad won't charge. If the iPhone has sustained excessive water damage and was not dried out properly and sufficiently, the iPhone battery is often destroyed, and other electrical components in the iPhone can also be damaged as well, which will completely prevent the iPhone from charging.
iPhone Won't Turn on and Shows Battery
You may see an ominous-looking red battery icon if it's been a while since you last charged your iPhone. That's your iPhone telling you that its battery is running low and needs to be recharged. The charging cable icon beneath the red battery icon is another hint that you need to plug your iPhone into a computer wall charger.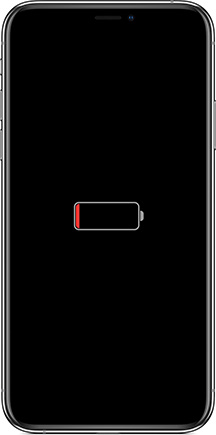 Part 2: One-Stop Solution to Fix iPhone Won't Turn on Easily and Completely
Now that we make clear of the reasons why iPhone/iPad won't turn on, let's move on to the solution on how to fix this issue. UltFone iOS System Repair is a solution that is not only very easy to use, you can fix iPhone X won't issue within only one click, but will also not result in any data loss. With this powerful software, you can completely fix all iOS stuck issues and get your device back to normal.
Steps to Fix iPhone Won't Turn on with UltFone iOS System Repair
To fix this issue, you can try the following tips and tricks. And we will offer step-by-step tutorial to tell you how to fix iPhone won't turn on problem.
Step 1 Download and install UltFone iOS System Repair on your computer. And then connect your iPhone iPad to computer with its USB cable.

Step 2

Run UltFone iOS System Repair. When it detects your device, you will then find the "Enter Recovery Mode" button is highlighted. Click on this button to start entering into recovery mode.

Step 3 After a few seconds, you will notice that "Exit Recovery Mode" option is highlighted. Tap on it to reboot the stuck device.
After that, the issue can be successfully settled down and then you could turn on iPhone/iPad. If recovery mode still cannot solve your problem, you can try another feature Repair Operating System. All stuck issues can be fixed by repairing operating system.
Step 1: Select "Repair Operating System" on the main interface. Click "Fix Now" to enter your device into recovery mode or DFU mode to get your device detected.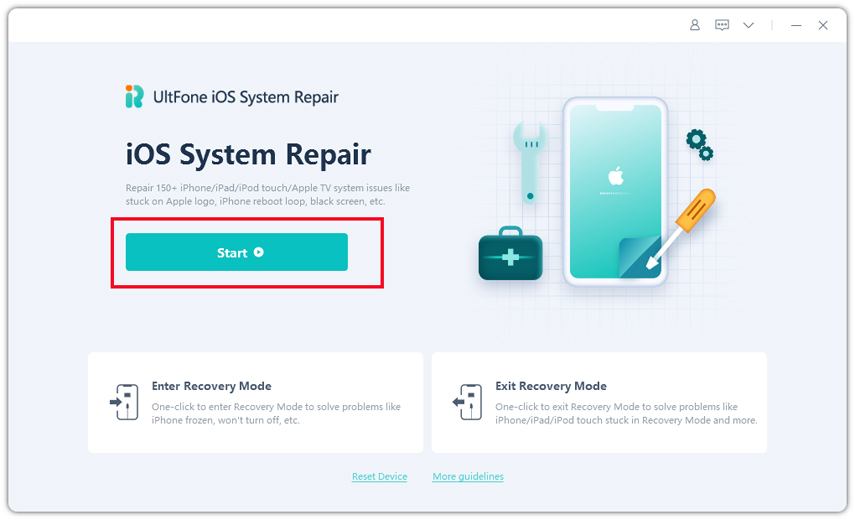 Step 2: Once your iPhone is detected , UltFone iOS System Repair will offer the latest version firmware package for your device. Click "Download" to download the package.
Step 3: After downloading. Click "Repair Now" to fix your stuck iPhone/iPad/iPod by repairing operating system.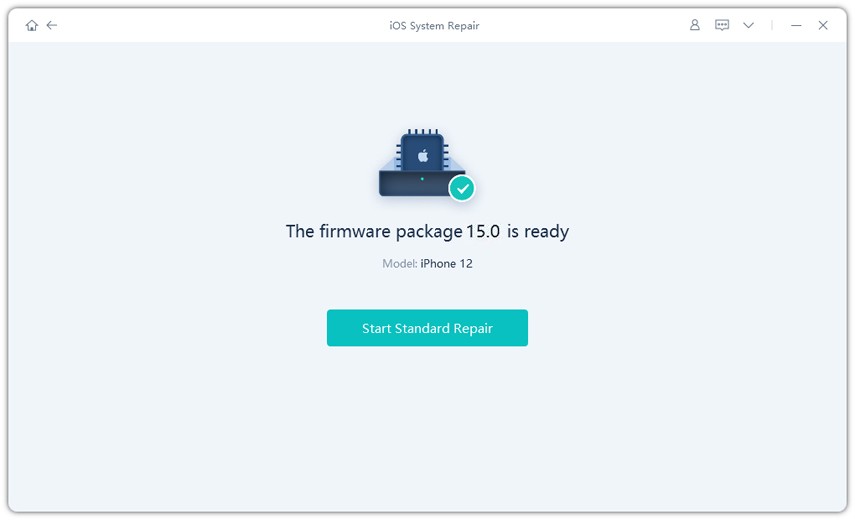 After the repairing process, your iOS device will automatically reboot and everything will get back to normal.
This tutorial has made it easier by giving you the most workable solutions on how to fix "iPhone/iPad won't turn on" that have worked with a lot of iOS users.