How to Fix Widgets Not Working iOS 16/15 on iPhone/iPad
If you're facing Widgets problems after an iOS 16 update, then you're not alone. Many users have reported the issues. For instance, Widgets aren't showing up, Widget apps aren't displaying content, or Widgets have stopped working. To fix Widgets not working after iOS 16 update, this post has covered several tips you can try. So, read on and see what works for you.
9 Tips Fix Widgets Not Working iOS 16 on iPhone/iPad?
We recommend you to give a try to the below tips that have helped other users fix Widget related problems like widgets missing on iPhone or iPad.
Tip 1. Restart your iPhone
Have you tried restarting your iPhone? If not, then give it a try as it costs nothing. Most of the time, a simple reboot is able to fix the numerous iOS 16 issues.
You can follow this guide on how to restart an iPhone or iPad.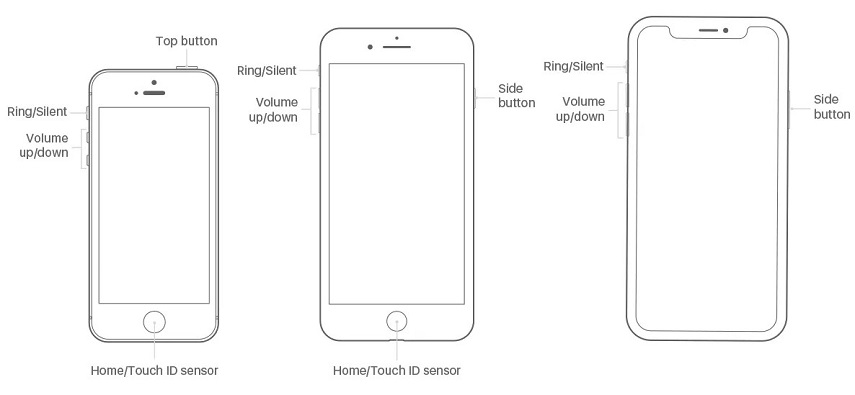 Tip 2. Check Location Settings
Some apps on the iPhone might not work properly if Location Services is turned off. For instance, if you're encountering problems with a weather widget app or alike apps, then make certain that Location Services is enabled for it. If these applications are not provided with access to your location, you might not be able to use them.
Therefore, follow the below steps to check Location settings:
Open the Settings app > Go to Privacy > Location Services. Ensure that Location Services is turned on.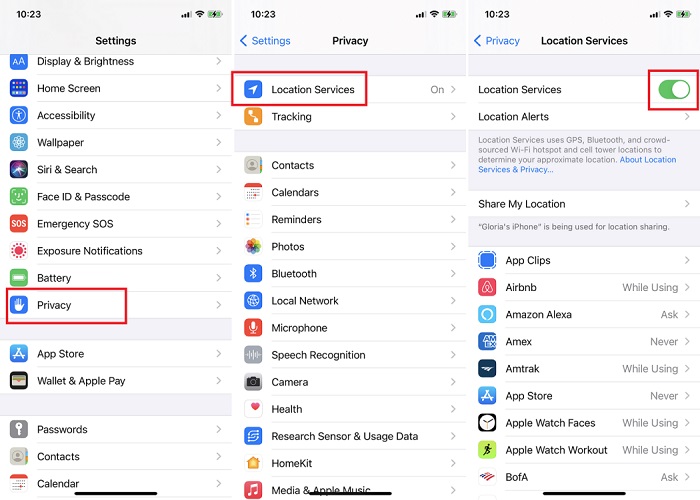 Tip 3. Turn on Background App Refresh to Solve Widgets Not Updating after iOS 16 Update
If Widgets not updating on iPhone after the iOS 16 update, then enable Background App Refresh. If this option is turned off, then the apps cannot check for new content and updates when they aren't actively in usage. So, follow the below steps to turn on Background App Refresh.
Open the Settings app > Go to General > Background App Refresh. Turn it on.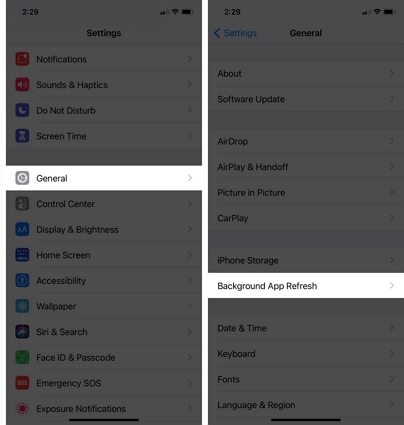 This would probably fix IOS 14 widget not updating the problem.
Tip 4. Update to The Latest Version of iOS
Is your device is updated to the latest version of iOS? The outdated iOS version could be the reason behind encountering Widget not loading on the iPhone problem. So, follow the below steps to see updates are available on your iPhone:
Open the Settings app > Go to General > Software Update. If any updates are available, download and install them.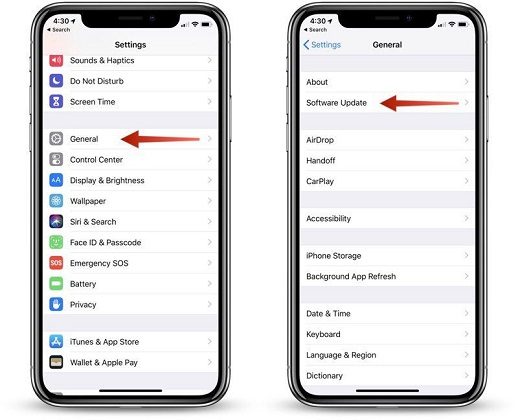 Tip 5. Allow Access from the Lock Screen
One of the most handy things about Today View Widgets is that you don't have to unlock your device to access them. Simply swipe right from your device's Lock Screen to reach Today View and your widgets will be there. If your iPhone is protected by a password, you may not have access to widgets from your lock screen. The good news is that it can be changed with ease. To do so, follow the below steps:
Open the Settings app > Go to Face ID & Passcode. Choose Touch ID & Passcode if you're using an older model. > Enter the password of your device > Scroll down to Allow Access When Locked and enable Today View.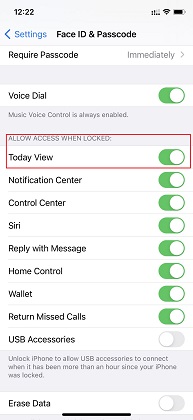 Tip 6. Remove The Widgets That Are Not Working
You can try to remove the Widgets that are not working from the Today View and then try to add them again. To do so, follow the below steps:
Swipe right and then open your widgets.
Scroll down and click "Edit".
Click the red (-) icon in order to remove or delete the widget.
Click Done.
Reboot your device.
Re-add the widget.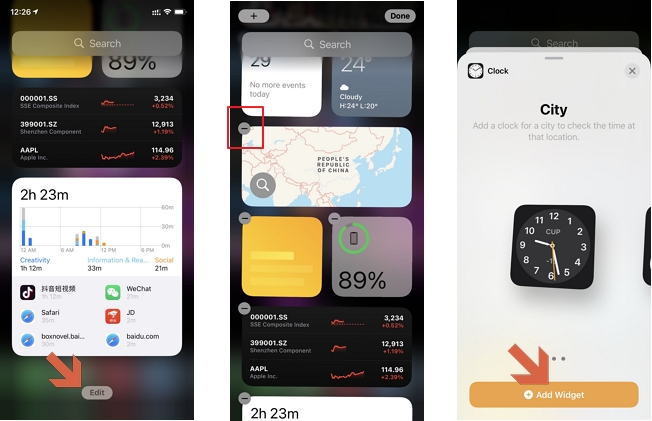 Tip 7. Remove And Reinstall The Apps
If deleting and then re-adding Widgets don't work, then try to delete and reinstall the widgets app you're having issues with. To do so, follow the below steps:
Remove the app. Touch and hold and choose the Delete app.
Launch the App Store and locate the same app and install it.
Finally, add the application to widgets.
Tip 8. Repair iOS to Solve iOS 16 Widgets Not Working Without Data Loss
None of the above tips solve the problem with widgets? It could be an iOS system issue. If so, you need to repair iOS. There are some iOS system tools such as Tenorshare ReiBoot, Fixppo, AnyFix, etc. Well, I will recommend UltFone iOS System Repair as the best iOS 14 repair tool. With the assistance of this tool, you can easily issue like iOS 16 clock widget not working or weather widget blank iOS 16. The best part is that this program can help you resolve these issues without data loss.
So, get the software on your system and follow the below steps to learn how to use UltFone iOS System Repair to resolve Widgets not working problem:
Step 1 Open the software, connect your device to the computer with an Apple cable. Choose the "Repair Operating System" from the main interface.

Step 2 Click Fix Now button in the next screen. The default repair mode won't lead to data loss. When the default standard mode does not solve the system issues, or you want to factory reset your device, you can switch to Deep Repair which will erase iPhone permanently.

Step 3 Before repairing, please download the latest iOS firmware. The iOS version in your device will up to date after the repairing.

Step 4 After the firmware package is downloaded successfully, click Repair Now button to start repairing iOS. The whole process takes around 10 minutes. Your device will restart after the repair is finished.
Video Guide of How to Fix iOS 16 Widgets Not Working
Tip 9: Erase your Device
If nothing above works and you don't want to rely on a third-party fix, then you can try erasing your device. This will reset all contents and settings of your device. So, ensure to create a backup of your important data before proceeding further.
Open the Settings app > Go to General > Reset > Tap Erase All Content and Settings.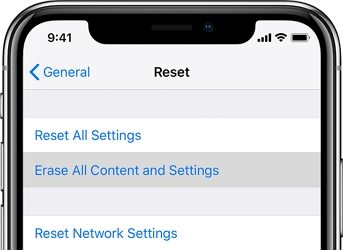 The Last Words and Tips
So, we hope that one of the fixes mentioned here has helped you fix the iOS 16 widget not working on iPhone or iPad. However, if you need a quick fix, then look no further from UltFone iOS System Repair. This program comes in very handy to fix iOS 16 related issues without causing any data loss.