[Solved]How to Fix iOS 14/13/12 Stuck on Restoring iPhone Firmware
Have you ever meet with this kind of issue that iOS 14/13/12 stuck on restoring iPhone firmware? For that iOS 14 beta has only released for a short time, this operating system may not be that stable and users will have lots of trouble in updating or restoring. When your iPhone stuck on restore screen after/during iOS 14/13/12 update, what can you do?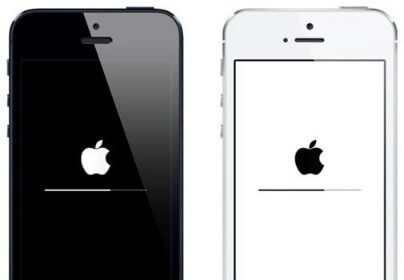 What Cause iOS 14/13/12 Stuck on Restoring
Before we going to repair stuck iOS 14/13/12, we would like to introduce why this kind of stuck will happen to an iPhone.
The main reason is absolutely because the stability of iOS 14/13/12 is not enough for now, Apple Company has not released a stable version for the public users, and beta version is always used for testing. If you are trying to update, then you might meet with many professorial problems, you may need to refer to official help or your iOS device may get stuck.
Method 1: Force Restart to Get iPhone Out of Restoring iPhone Firmware Stuck
Before using a third party software for repairing iPhone, we always suggest users try to restart or force restart their iOS devices first. In most of the case, a restart operation can get lots issues fixed.
For iPhone 6 and older Models:
Press the home button and the power button at the same time. Keep pressing the buttons until you see the Apple logo and let the restarting process finish.
For iPhone 7 and 7 Plus:
Press the Power button and volume down button simultaneously and hold them. Let go of the buttons when you see the Apple logo on the screen.
For iPhone 8 and later Models:
For the new models, you have to quickly press the volume up button, and then follow the same process with volume down button. At last, press the side button and hold it until the screen turns off and the Apple logo pops up on the screen.
Method 2: Fix iOS 14/13/12 Stuck on Restoring iPhone Firmware Using Recovery Mode
If you find this problem cannot be solved manually, we suggest you try again by using UltFone iOS System Repair, a professional tool in handing all kinds of iOS stuck problems like iOS 14/13/12 bricked on restoring iPhone firmware by entering and exiting recovery mode.
Launch the program and connect your stuck device with computer, and you will see the interface below.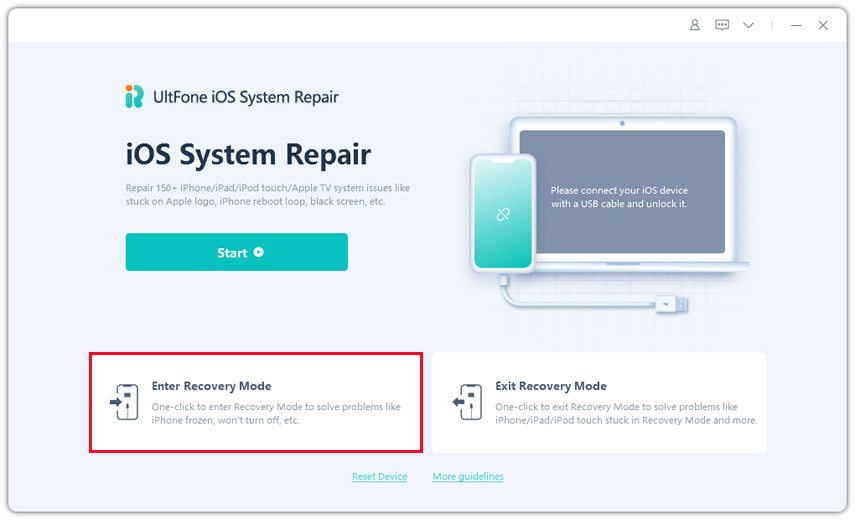 Then click "Enter Recovery Mode" and the screen of your iPhone will have iTunes and USB icons on it. When the second option "Exit Recovery Mode" is clickable, click it and your iOS device will automatically restart.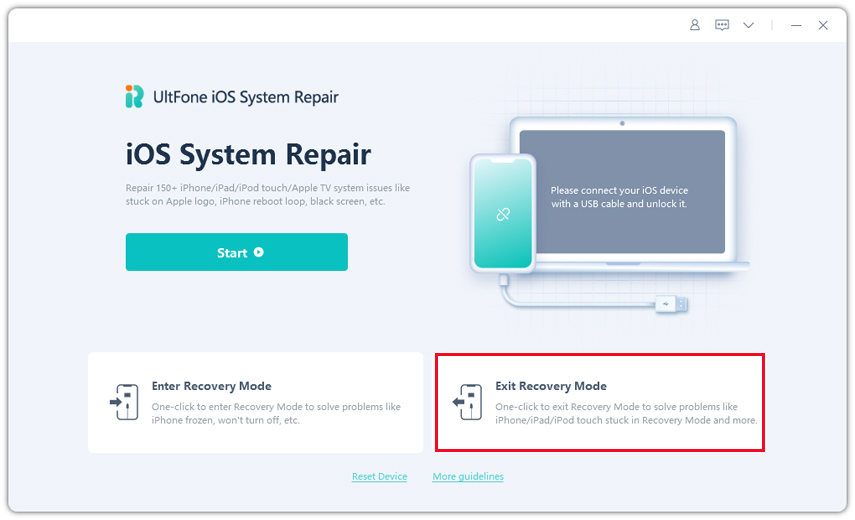 When the process is done you will find your iPhone become normal. And you can use it like before.
Method 3: Fix iOS 14/13/12 Update Stuck on Restore Screen by Repair Operating System
After tried enter/exit recovery mode, if you find your iPhone still stuck on restoring screen, you'll need a deeper fix to your operating system. You will be able to see the third function of UltFone iOS System Repair - Fix All iOS Stuck Issues, with this feature you can easily repair the iOS restoring screen stuck problem.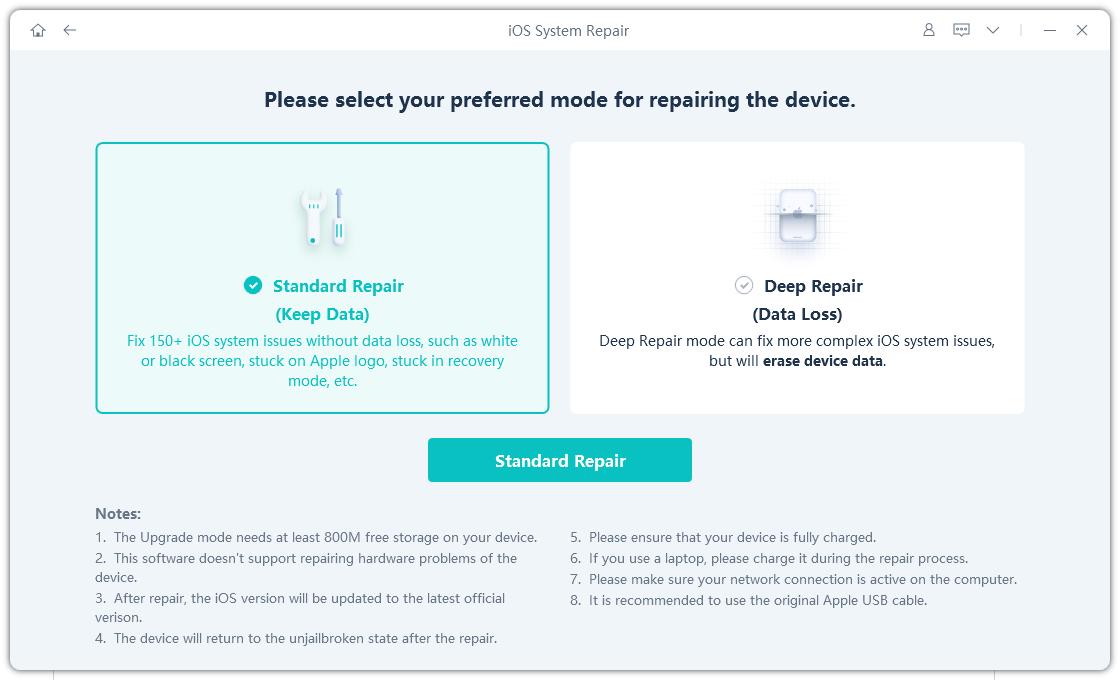 The program will automatically detect the performance of your iPhone, follow its steps to download firmware and get your iOS system repaired.
Besides, if you are looking for ideas of downgrade iOS to solve iOS 14!3 stuck on restoring screen, you can also using UltFone iOS System Repair to achieve this. Update to the Pro version and enjoy the downgrade without any data loss now..