Get the update on Pokemon Go spoofing 2019 and find out your best options for the spoofing location of Pokémon Go. Like all location-based games, Pokémon Go also relies on the device user activities to help catch different Pokémon. But not all players have extra time to roam around to catch these adorable creatures. For this purpose, we are introducing the best Pokémon Go GPS spoofer apps to our readers. Let's begin.
What Are the Best Spoofing Apps for Pokemon Go iOS?
Take a look at these best Pokémon Go spoofing app that will be helpful to master the game and "Catch'em All."
1: UltFone iOS Location Changer
Without any doubt, the best Pokemon Go spoofing app available is UltFone iOS Location Changer. It can change the GPS location of the iOS device without jailbreak and make it easier for the users to simulate the device movements.
The key highlights of this iOS spoofer tool involve:
Teleport iPhone GPS to anywhere in the world by a simple click
Plan route by choosing spots on the map
Create a customized route for movements
Simulate GPS movement along the true location you draw
Save location bookmarks to design routes quickly
Use it for Pokémon Go and apps that require location access
Support iOS 14 and iPhone 12, iPhone 11, iPhone X or earlier
No jailbreak required to spoof Pokemon Go location
How to Spoof Pokemon Go on iPhone with UltFone iOS Location Changer
Get the software and use the guide here to change your GPS location on Pokemon Go.
Step 1 Run iOS Location Changer and connect your iPhone with the computer. Choose the Change Location tab, tick the disclaimer, and hit the Enter button to proceed.

 

Step 2 Start by entering the desired location for the switch, or you can use GPS coordinates. As the location appears on the screen, tap on "Start to Modify" and the location of your iPhone will change.

 

Step 3 If you want to play Pokemon Go without walking, you can switch to Single-Spot Movement or Multi-Spot Movement section on the main interface of this software.

 

Step 4 The start point is your real location. You can tap on the map to choose a destination, customize moving speed and set up the number of move times. Click the Start to Move button, you'll find that your iPhone is moving along the route you draw even when you are at home.

 
2: PokeGo++
A popular app for spoofing in Pokémon Go, PokeGo++ offers a wide range of features to have better controls in the game, making it more friendly and fun to play.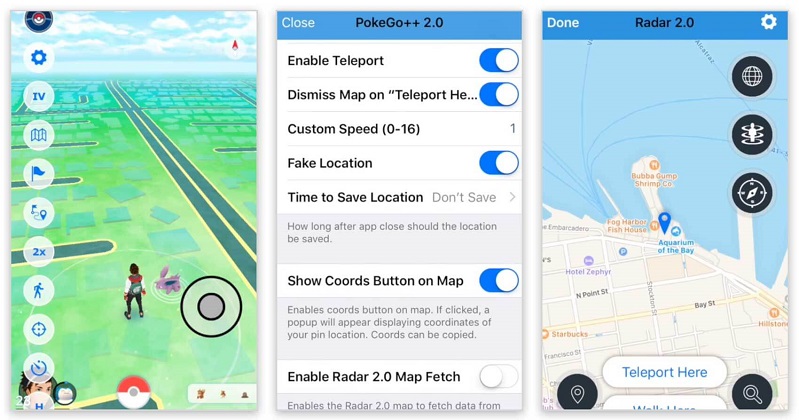 Main features of PokeGo++
Use joystick for easy movements
No physical movements require
Enables teleportation within the game
Advantages:
Only affect the location of the game while ensuring that all other features work appropriately
Increase the avatar speed
Disadvantages:
Risk of the ban if detected by Niantic
How to use PokeGo++ to fake GPS on Pokemon Go
Step 1. Delete Pokémon Go > Set up BuildStore > Install PokeGo++ from the BuildStore.
Step 2. Sign in using the existing account of the Pokémon Go.
Step 3. Go to settings > spoofing tab > enable Fake Location > Save a spot in the timeline.
3: TUTU App
Another excellent application for Pokémon Go spoofing is the TUTU app. Like others, it allows you to maneuver your location as required automatically.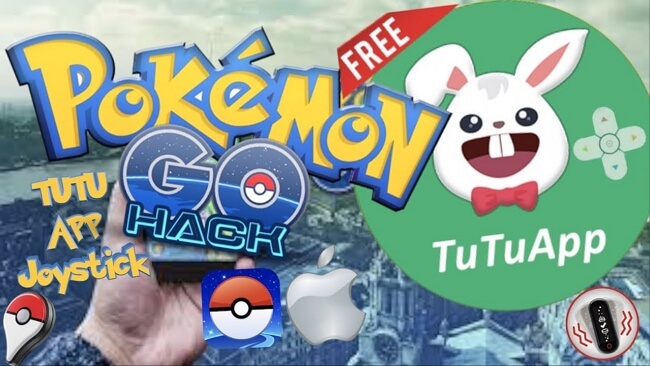 Main features of TuTu app:
Joystick control
Standard Pokémon Go functions
Enable teleportation
Advantages:
No need for hunting Pikachu
Move faster without getting detected
Disadvantages:
The location must be entered manually to avoid red flags
If you choose this app, use the steps here:
Step 1: Download TUTU app on the iPhone > Search Pokémon Go inside the app and download it.
Step 2: Proceed further and enable all permissions to finish setup.
Step 3: Start playing and catch any Pokémon you like.
4: iTools by ThinkSky
Developed by ThinkSky, iTools is a professional app for GPS spoofing Pokémon Go. The virtual location feature of this app is quite useful to modify the original location in Pokémon Go.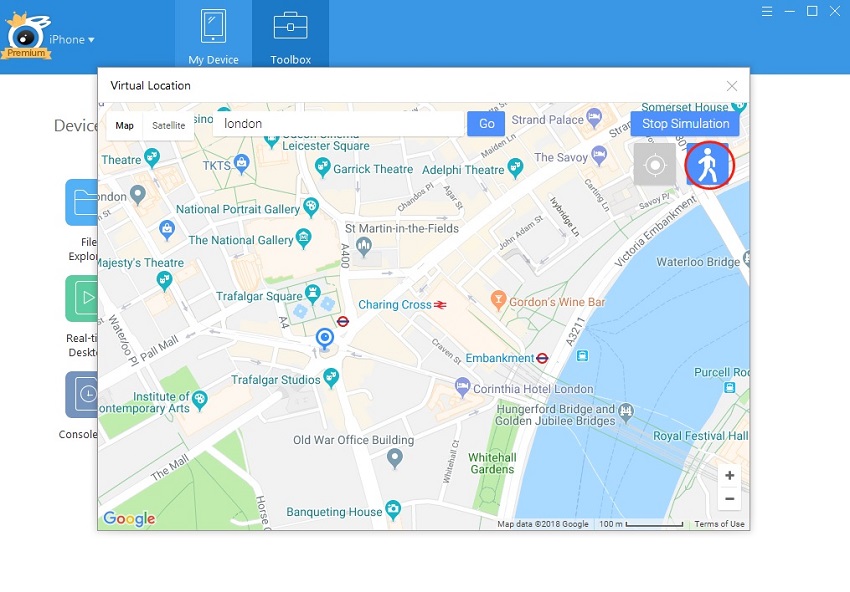 Main features of iTools virtual location:
Set a remote location and retain it after disconnection
Simplistic interface to fake location and start simulation
Stays undetected by Niantic and spoof location smartly
Available in a premium version for additional features
Advantages:
Reliable and global spoofing option
Also contain features like backup and restore
Easy to use and no need for jailbreak
Disadvantages:
Don't work directly on iPhone
To use iTools, here are the steps explained:
Step 1. Download iTools from the official site on your system and connect your iPhone.
Step 2. Customize the software and choose the Virtual Location tool from the toolbox.
Step 3. Enter location and move to that location to start the simulation.
5: iPokeGo for Pokémon Go
Another app designed specifically for Pokémon Go spoofing locations is iPokeGo. Due to the additional features, it has become a popular choice for many players to catch Pokémon.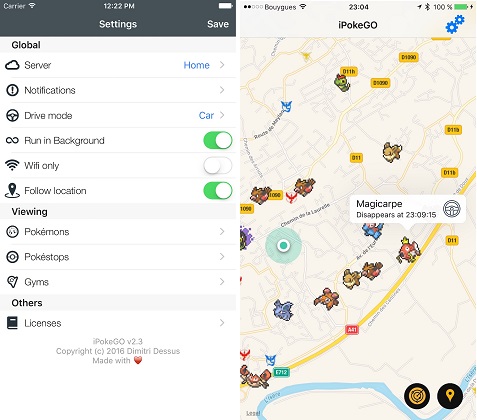 Main features of iPokeGo:
Radar feature for precise modification of location
Tons of additional features like finding Pokémon Gyms, servers, and show the lists
Create a customized route that suits your need
Advantages:
No need for jailbreak
NWork of multiple servers and use in-built themes
NRun the location spoofer in the background
Disadvantages:
Most of the useful features are accessible to premium users only
High-risk of getting banned
To use iPokeGo for spoofing location on iPhone, follow this:
Step 1. Get the IPA file and Cydia Impactor.
Step 2. Connect your device to a desktop and run the Impactor.
Step 3. Provide Apple ID and proceed with the setup.
Step 4. Open the app > go to settings and mask the location.
6: iSpoofer
Valuable in the market for its joystick addition and teleporting abilities, iSpoofer is an ideal app for Pokémon Go location spoofing.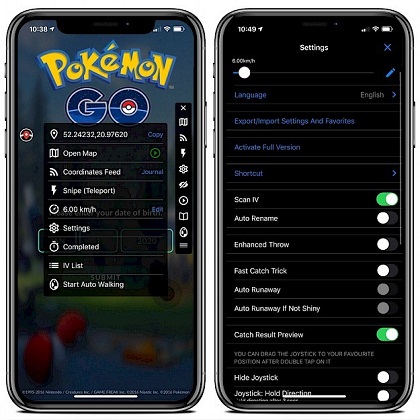 Main features of iSpoofer:
Auto waling GPX feature
Live map feeds of the surroundings
Advantages:
Improved throwing power
Fast catching
Disadvantages:
Slightly complex installing process
You will need a computer to install iSpoofer on your iPhone.
To use iSpoofer for Pokemon Go spoofing, follow this:
Step 1. Get AltStore Server, iCloud for Windows, and AltServer Patcher.
Step 2. Choose a custom IPA link from Utility to Install and copy the link- http://dl-dist.ispoofer.com/pmgo/isp-0.163.4v.ipa into the iSpoofer link.
Step 3. Press Patch > Run the AltStore Server on desktop > click on the device name.
Step 4. Go to Settings > General > Device Management > Enter Apple ID > Trust the app and launch iSpoofer on iPhone.
7: Nord VPN
When a player searches for what is Pokémon Go spoofing, the first suggestion they usually get is a proxy server to modify the location. Nord VPN is a virtual private network that can mask your location using the proxy server and hide your IP address.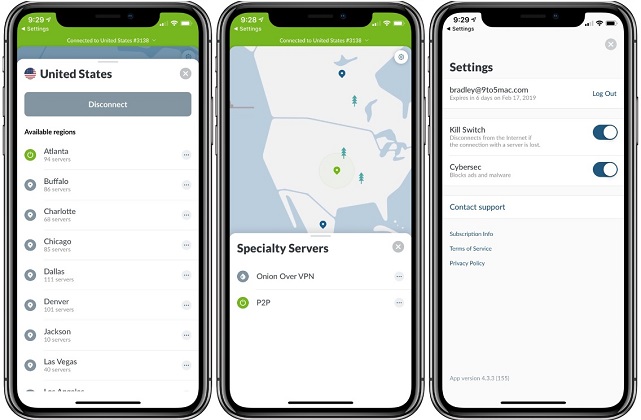 Main features:
Operate the device freely by masking your location
Get over 5000 global servers
No restrictions over bandwidth
Advantages:
Stay safe with the Nord VPN encryption technology
Works for multiple connections at a time
Disadvantages:
A little bit complicated to establish a connection for iPhone
Need jailbreak
Works only for iOS 12 or below versions
To use Nord VPN, follow the steps here:
Step 1. Get NordVPN from the App Store and install it.
Step 2. Jailbreak your device and go to the Cydia store and get location spoofer.
Step 3. Enable tsProtector and then activate device VPN.
Step 4. Ensure that both locations are the same and start playing Pokemon Go.
8: iOS Roaming Guide (Jailbreak Required)
If you think that using a desktop is getting complex and you don't know whether Tweakzilla Pokémon Go spoofer still works or not, consider iOS Roaming Guide as your location spoofer for Pokémon Go. With this resourceful app, you can drop the location pin anywhere on the map.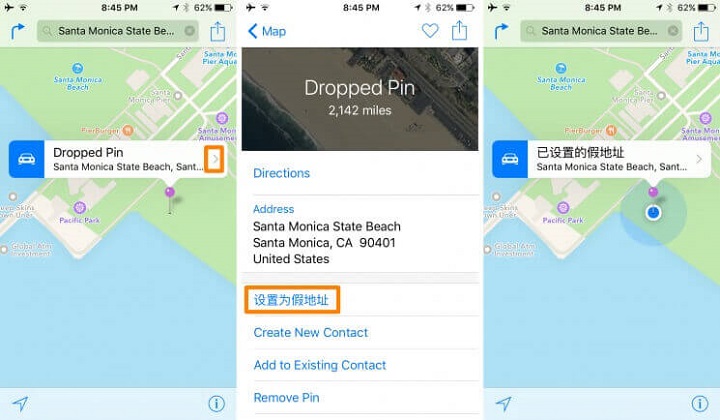 Main features:
Easily understandable map-like interface
Save location and enable/disable spoofer with a tap
Advantages:
Free to use
Available to download from Cydia and other third-party stores
Pin favorite location
Disadvantages:
Requires jailbreak
Frequent use increases the risk of a ban
Check the steps here to operate iOS Roaming Guide:
Step 1. Jailbreak the device and install the app from the Cydia store.
Step 2. Enter the app interface and start masking.
9: Relocate for Pokemon Go GPS Location Spoof (Jailbreak Required)
It is a technique that works well for location spoofing Pokémon Go. Relocate utilize a fake GPS interface to provide unrestricted access to the players.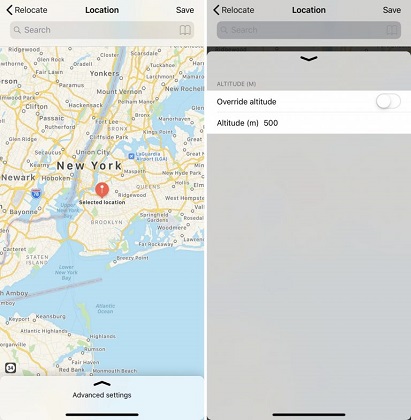 Main features:
Drop a pin to change the present location
Look for hotspots and specific location with the better search menu
Start and stop spoofing with a single click
Advantages:
Free of cost app
Easy to activate and control
Disadvantages:
Requires jailbreak
Chances of detection by Niantic
Only works for iOS 12 and earlier version
To spoof location with Relocate, follow the steps below:
Step 1. Jailbreak iPhone and install Relocate.
Step 2. Run the app and change the location from the GPS interface.
10: Pokémon Go++
The last app in our list of Pokémon Go location spoofing is Pokémon Go++. It is a tweaked version of the app that is equipped with similar features and allows location spoofing.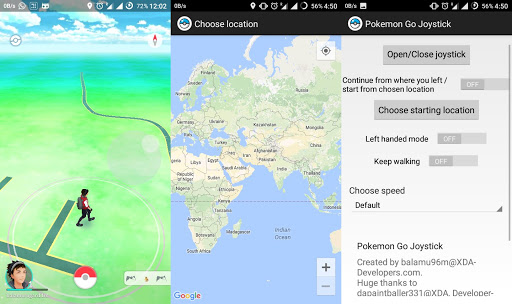 Main features:
Manually pin the location on maps multiple times
Set custom speed for your avatar
Teleport anywhere on the map
Advantages:
Available for download on TUTU, Cydia, and other third-party apps
Specially dedicated to Pokémon Go
Disadvantages:
Jailbreak needed for spoofing
Risk of account blockage
To get this version of Pokémon Go, you need to follow here:
Step 1. Delete Pokémon Go and create an account on BuildStore to register your device.
Step 2. Get Pokemon Go++ from the store and install the app.
Step 3. Start playing Pokémon Go right away.
FAQs about Pokémon Go Spoofing
1. Is it safe to spoof in Pokémon Go?
We must tell you that it is not safe to use spoofer for Pokémon Go. While there are some tools like iAnyGo that can modify location without getting detected, others are simply unable to bring the same results. Hence, we recommend that you only rely on professional tools.
2. Will spoofing in Pokémon Go get you banned?
Yes, but only when you get detected. There are many GPS spoofer Pokémon Go apps often used by players, but not all players get banned as there is a three-strike policy followed by Niantic.
One-week ban for the first strike
One-month ban for the second strike
Complete ban for the third strike
Final Words and Tips
Get the Pokémon Go GPS spoofer that has all the features you need among our top-ten list. However, our recommendation is UltFone iOS Location Changer, as it has 100% chances of successful spoofing for Pokemon Go and no jailbreak required for your iOS device. Tell others about this tool and help them catch Pokémon Go eggs without walking.