Pokemon Go Sniping Guide in 2023
Do you want to learn about Pokémon Go sniper to catch all Pokémon avatars that you want? If so, we have prepared a guide for you where you will get to learn what is sniping, how to snipe Pokémon Go, and the best tools for it. As multiple applications offer similar features, we will determine which one is the best. Let's begin.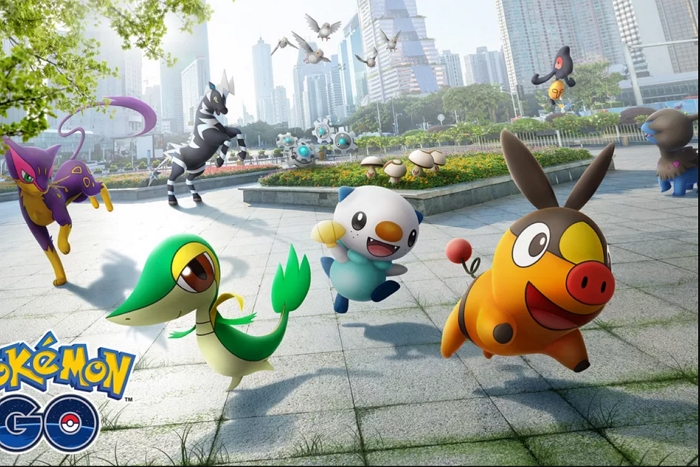 Part 1. Pokémon Go Sniping FAQs
1: What is Sniping in Pokémon Go?
Let's begin with understanding what Pokémon snipe is. The word snipe means teleportation and catching a Pokémon. Gamers know that traveling in Pokémon Go is quite different from than real world. There are geographical restrictions over the game that is difficult to bypass.
Sniping allows the users to do exactly that and use coordinates to simulate location within the app. Thanks to sniping, players can teleport to a different location and catch Pokémon not available in their location. And the best thing is that you can snipe without getting banned by Niantic.
2: Can You Still Snipe in Pokémon Go in 2020?
It is worth noting that the Pokémon Go snipe location feature can get you banned if the activity is detected. Sniping is very similar to spoofing, which goes against the terms of use of the game. If you are caught multiple times, there is a good chance that you will get banned from using the app completely.
However, if you are aware of the risks and take every precaution to avoid getting caught, it is still possible to snipe in Pokémon Go. The best trick to achieve your goal is to create a new account on Pokémon Go and use that account for sniping. By doing this, after catching the Pokémon of your choice, you can trade it with your original account, and there won't be any risks of facing the Pokémon Go sniping ban.
Part 2. How to Snipe In Pokémon Go like Pro?
Here are the best ways if you are ready to try out the tactics suitable to snipe Pokémon Go.
1: UltFone iOS Location Changer (Desktop software and No Jailbreak)
The most optimal way to learn how to snipe Pokémon Go is to use reliable and trustworthy software like UltFone iOS Location Changer. It works without jailbreak and comes with three useful functions to simulate movements in the Pokémon Go app. If you wish to change your location safely, we recommend downloading this tool.
Here is a detailed guide of how to snipe in Pokémon Go with the help of the iOS Location Changer.
Step 1 Launch iOS Location Changer and connect your iPhone with it. The Change Location tab will open up. Tick the box in front of the disclaimer and press Enter.

Step 2 As you proceed, the map screen will appear with a search box on the top right side. Your current location will automatically get detected by the software. Type any location in the search box, and the results will appear on the left side.

Step 3

Press the "Start to Modify" button to move to the specified location, and you will instantly get teleported to the new location.

Step 4 All the locations you travel to will be saved in the historical records and coordinates collection. For better movements, you can also use Single-spot or Multi-spot movements and create a route where you can catch all Pokémon you want.
2: iSpoofer
Another common tool for sniping Pokémon Go is iSpoofer. Though it is a popular tool, the cases of bans associated with its use are drastically greater than others. Still, the app is worth an effort. It not only allows the users to walk virtually anywhere on the map but also provides additional features like Joystick, portal routes, GPX-routes, Gym slot scans, free teleportation, coordinates feed, and much more.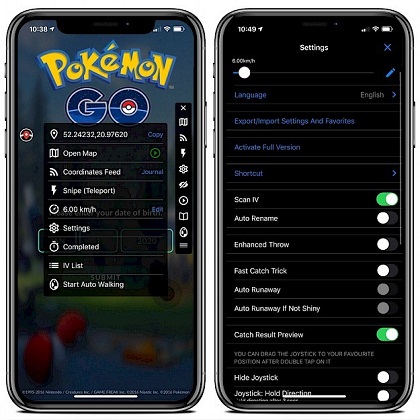 To get the mobile version of iSpoofer, you have to go through a complex method. Use an AltStore Server, AltServer Patcher, and iCloud for Windows to perform the task. You can find a detailed guide over the internet as well.
3: PokeGo++
PokeGo++ is another Pokémon Go coordinate sniper tool. It offers various features and controls for the game. You will get to use Joystick for smooth and undetectable movements, teleportation feature, and other customization options for the game.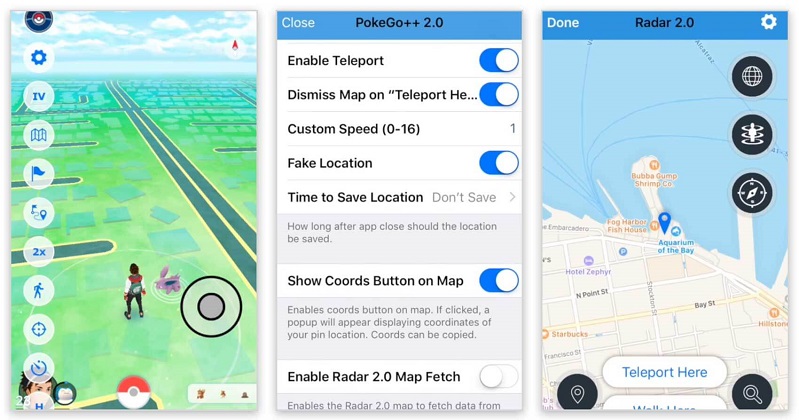 To download and install this app on your iPhone, you need to delete the original version and get PokeGo++ from the BuildStore. Create an account there or use your existing account to play Pokémon Go.
4: iPogo
Recently, iPogo has gained popularity as an effective Pokémon Go gym sniping tool. You can download this app using the OTA installation method, matrix installer, or Signulous. Currently, iPogo serves as a hub for the players to get the latest updates about Pokémon, Gyms, Raids, Quests, Nests, and much more. It has features like teleportation, a complete map with Pokémon locations, inventory data, Joystick, auto-catch, and auto-spin feature.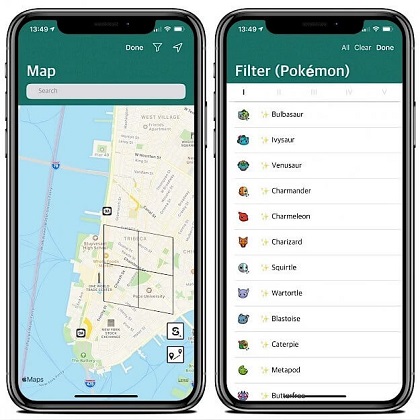 All these features make iPogo an excellent tool. And if you are willing to purchase the paid subscription, the ban's risks are also minimized.
Part 3. Actions that Will or Won't Trigger Cooldown
Talking about Cooldown, you must know that every time you teleport or snipe in Pokémon Go, the jump distance plays a significant role in the action. You can't use the sniping feature multiple times as it increases the risk of ban. That's why we compiled a list of actions that will and won't trigger Cooldown. Keep them in mind while playing.
Cooldown Triggers When You:
Catch wild Pokémon from Special Lures, Meltan's Mystery Box, Lure Modules, and Incense
Spin Pokestops, and a try again a message appears
Accidentally drop the ball on encounter screen
Battle in Gyms
Feed a berry to wild Pokémon
Place Pokémon in your Gym
Feed Gym defender that is in the screen radar
Flee Pokémon due to catch limits
Use the Gotcha device to spin and catch Pokémon
Cooldown Won't Trigger When You:
Teleport
Evolve or Power up a Pokémon
Trade Pokémon
Have an encounter with wild Pokémon
Hatch eggs, use auto-walk, claim quest or weekly rewards
Feed berry remote to gym defender
Catch a Pokémon from rewards
Perform speed raids, transfer a Pokémon, take snapshots, change buddy, gain buddy candies, use items, stardust, candies, incense, lucky egg, or starpiece
Exchange or open gifts
Battle with players or delete items from storage
Change avatars clothes
Acquire a free raid pass or transfer Pokémon to Switch for Mystery Box activation
Place Lure Module or Special Lure
Purchase coins or shop other items
Encounter and catch Pokémon from Photobombs
Drop the ball on the ground
Pay attention to these activities, and you'll be able to snipe Pokémon Go locations safely.
The Final Tips
We can say that the apps we mentioned for sniping Pokémon Go are worth a try. However, to get the best results and avoid the risks, we recommend using UltFone iOS Location Changer.