How to Reset Disabled iPad
An iPad could get disabled for a variety of reasons. There could be a malware sitting on your device that has disabled your iPad. Or maybe you have entered the wrong passcode many times on your iPad that has disabled your device, so it could not be accessed further. Regardless of how your iPad got disabled, the following guide should teach you how to reset disabled iPad.
To reset disabled iPad, you will need to follow a few procedures that will ensure your iPad comes out of the disabled mode and you are able to use the features on it. Fortunately, all the methods that help reset a disabled iPad are easy to follow and you should be done in no time.
So, if you are ready to get rid of the disabled message on your iPad, jump onto the methods below and your iPad will become as normal as it once was.
Method 1. Reset Disabled iPad without iTunes
While most users run to the iTunes app to fix any issues, they face with their iOS-based devices, there are some methods that let you reset disabled iPad without iTunes. You don't always need the iTunes app to perform operations on your device as there are now several other and equally useful software available in the market.
UltFone iOS System Repair is such a software that helps you fix several issues on your iPad. It lets you enter the recovery mode, exit the recovery mode, and fix various iOS issues on your device. One of the features in the software allows you to reset an iPad even when the iPad is disabled. The following shows how:
Note: use 30% off discount coupon VGS7-UJDG-8Y6G to save money.
Here's how to get into iPad without password using the UltFone iOS System Repair software:
Step 1: Download and install the software on your computer. Connect your iPad to your computer and choose Factory Reset iPhone (iPad also) from the top menu.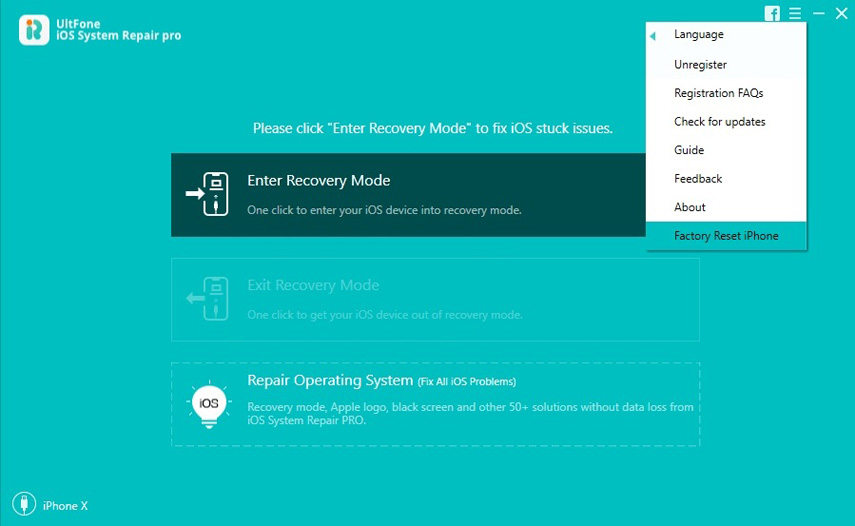 Step 2: Click Fix Now to start resetting diabled iPad.
Step 3. Before you can reset your iPad, you will need to download a firmware for your device. Click on the Download button on your screen to do so.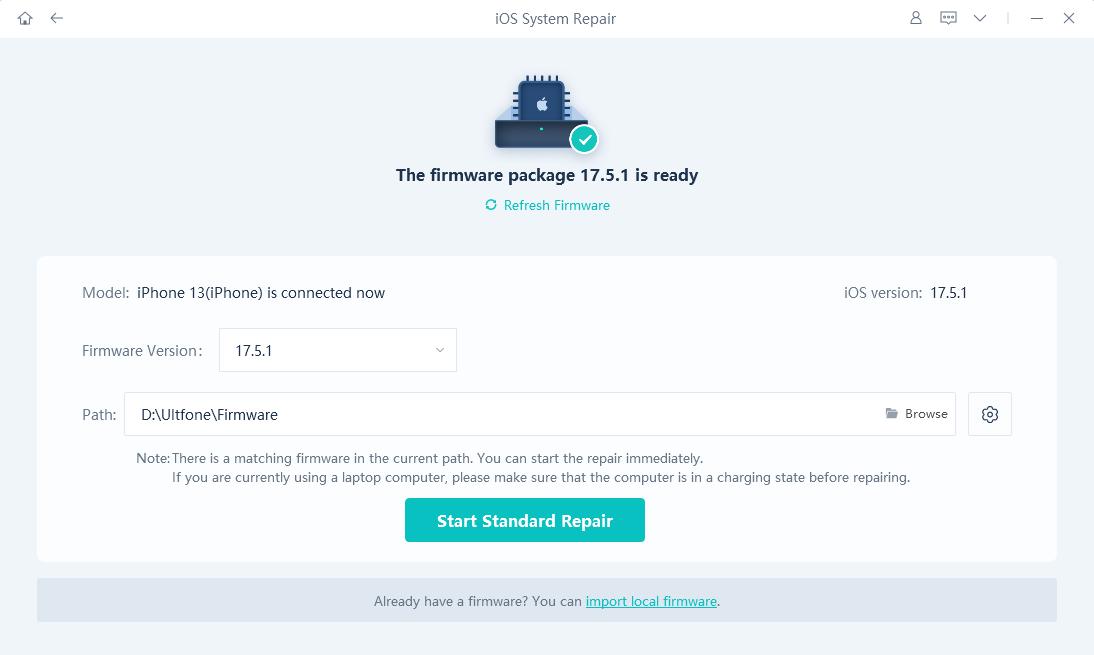 Step 4. Once the firmware is downloaded or imported, click on the button that says Start Repair to start resetting your disabled iPad.
After repairing, your iPad should now be reset, and it will no longer show the disabled iPad message on your screen. That's how to reset disabled iPad without iTunes.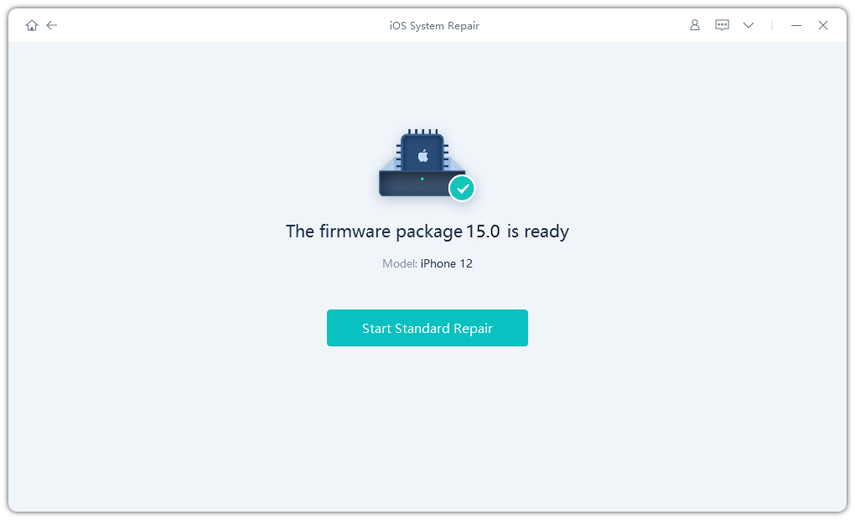 If your iPhone says "iPhone is disabled, try again in 1 minute" message, you can also use this system recovery tool to factory reset iPhone without passcode.
Method 2. Reset Disabled iPad without Computer
This is more of a trick and less of an official solution to reset your disabled iPad. What this method does is it activates Siri on your iPad and then you need to perform certain actions which will let you bypass the disabled message on your device.
Step 1. Launch Siri on your iPad by pressing the Home button. Ask her "What is the time, Siri?". A clock will appear that you need to tap on to access time settings.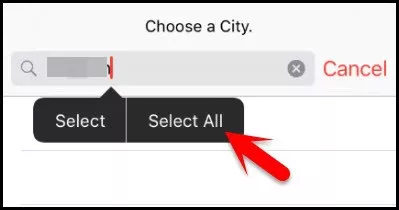 Step 2. The world clock screen will open. Tap on the + (plus) sign to add a new clock to the list. Type in a city name to search for it, tap and hold on the typed text, and choose the Select All option.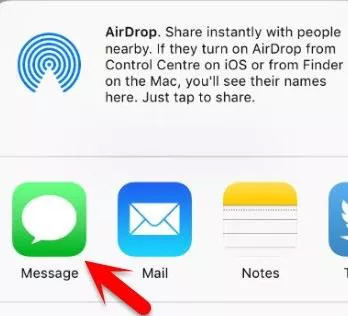 Step 3. After selecting the city name text, choose the Share option and then select Message as the way to share your content.
Step 4. Paste in the text you have copied in the To field on the following screen. Wait for a few seconds and then hit the Home button on your iPad.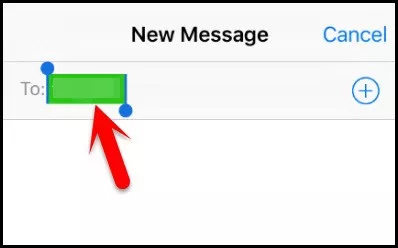 You should now be on the springboard on your iPad and you have successfully bypassed the disabled mode. You may now use the Settings app to reset your device as you would normally do.
Method 3. Reset a Disabled iPad Using iTunes
If your iPad is disabled connect to iTunes, then you can use the iTunes app to restore and reset your device. It's a quick and easy procedure to do and the following shows how.
Connect your iPad to your computer and open the iTunes app. Select your iPad in the app, click on the Summary tab, click on the button that says Restore iPad, and then select the Restore button again. Your iPad will begin to reset.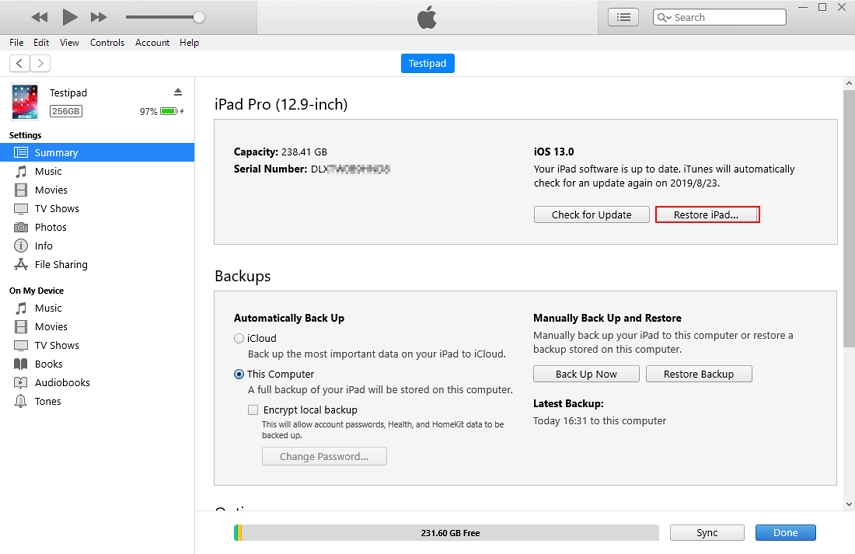 Method 4. Reset a Disabled iPad Using iCloud
iCloud also allows you to reset your iOS-based devices including your iPad. What makes iCloud stand out of any other services is its ability to reset a device remotely. You don't need access to the device to be able to reset it as the task can be done remotely as well.
Step 1. Head over to the iCloud website and log-in to your iCloud account. Click on Find iPhone.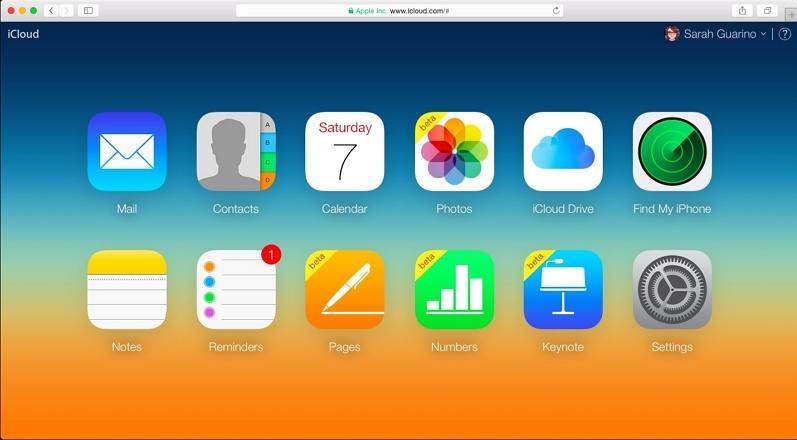 Step 2. On the following screen, select All Devices at the top, choose your iPad, and click on the Erase iPad option. iCloud will reset your iPad remotely.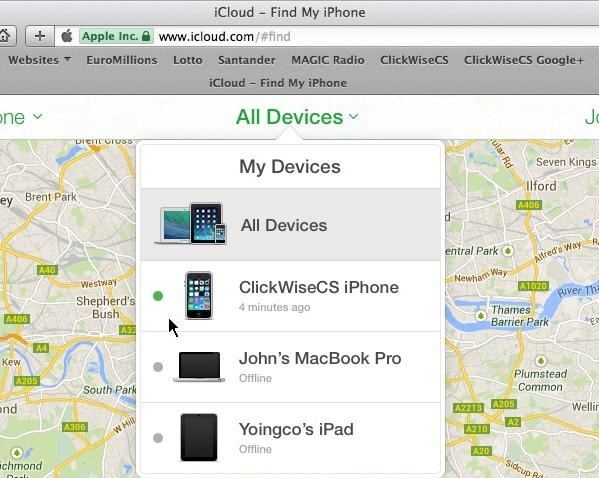 Conclusion
If your iPad ever gets disabled and you have no clue what to do, our guide above should help you reset disabled iPad, so you are back to the track with your productive device.