How to Fix iPad White Screen of Death
If you are experiencing that your iPad screen is frozen with a white screen while you are trying to update your iOS or some other activity and you don't know what to do now. Then searching for a solution online is the ideal way hoping that you would come across some viable solution. Your iPad white screen problem can be very common and very frustrating. Thus, you will need a solution as soon as possible.
So in this article, we are going to discuss the possible solution to fix the white screen of death on iPad Air, iPad Pro, iPad Mini or iPad 4/3/2/1.
Solution 1: Force Restart iPad
Force restart on iPad can probably fix various minor iOS issues and it is a really effective solution. It will start your device from scratch and refresh your device operating system. Fortunately, restarting an iPad forcibly method works for many users and so, you must also try for this method.
To force restart, press and hold down the Home button and sleep/wake button at the same time until you don't see Apple logo on your iPad screen.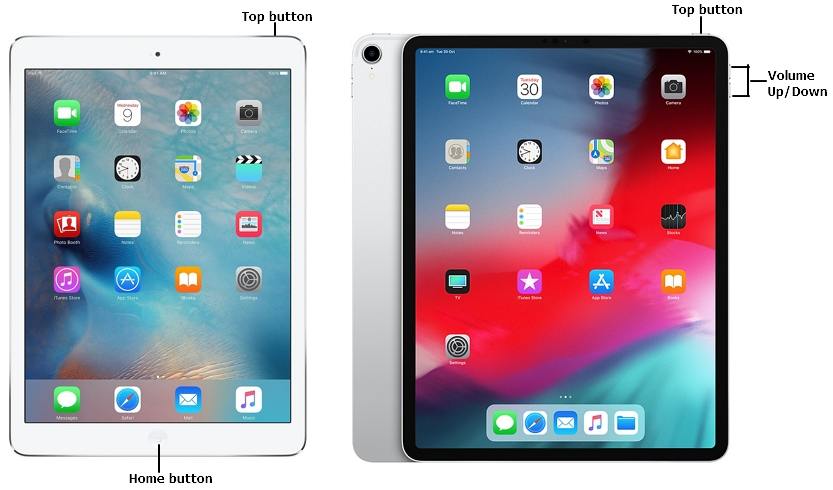 Solution 2: Pressing Three Buttons
There is also a simple trick that you can do to fix the problem you are going through and it is pressing three buttons together. Below is the process that you need to follow on your device:
Step 1: To commences it, press and hold down the home button, Volume Up button, and power button altogether.
Step 2: After that, hold them all three buttons for a few seconds or until you don't see the Apple logo on your iPad screen.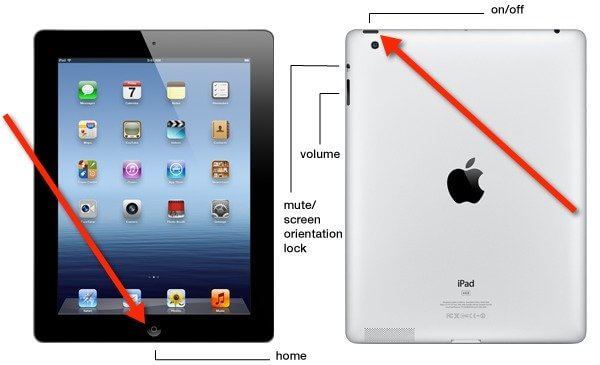 Solution 3: Fix iPad White Screen Using UltFone iOS System Repair (No Data Loss and 100% Success)
Fixing iPad white screen can be a tough job, and that's why users will need software that can fix up almost every problem in iPad. It is the UltFone iOS System Repair that helps the users to keep the iOS device safe and secure and fix the issues without causing loss of data. The software is compatible with both Mac and Windows operating system and hence you can install the software on any computer and it will work the same. Most of the iOS system issues like white screen, black screen, recovery mode stuck, etc. can be fixed after system repair. Just one click and your problem will be resolved.
To eliminate the white screen of death from your iPad, follow the steps below:
Step 1. Begin with downloading the iOS System Repair software on your system and install it properly. Then launch the software and connect your iPad with the computer and select the Repair Operating system option from the menu.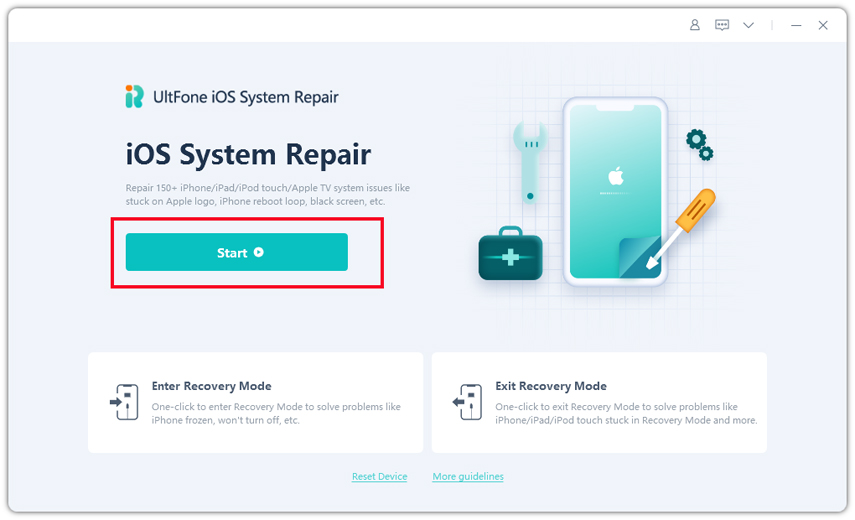 Note
:If your iPad is working fine then you can connect the iPad easily. But if the iPad has some issue then first enter
iPad recovery mode
and then connect your iPad with computer.
Step 2. On the system repair screen, please click Start Repair button.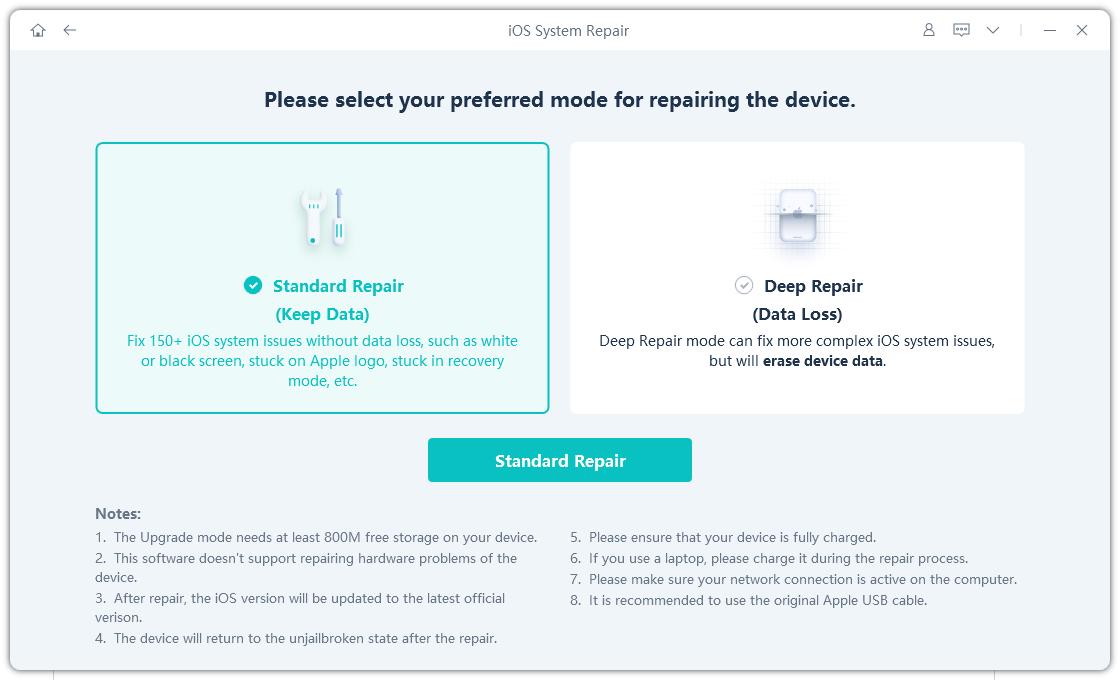 Step 3. The software will ask you to download the firmware package compatible with your iPad OS. The firmware package is of size 2.5 GB or something, so the download will take time.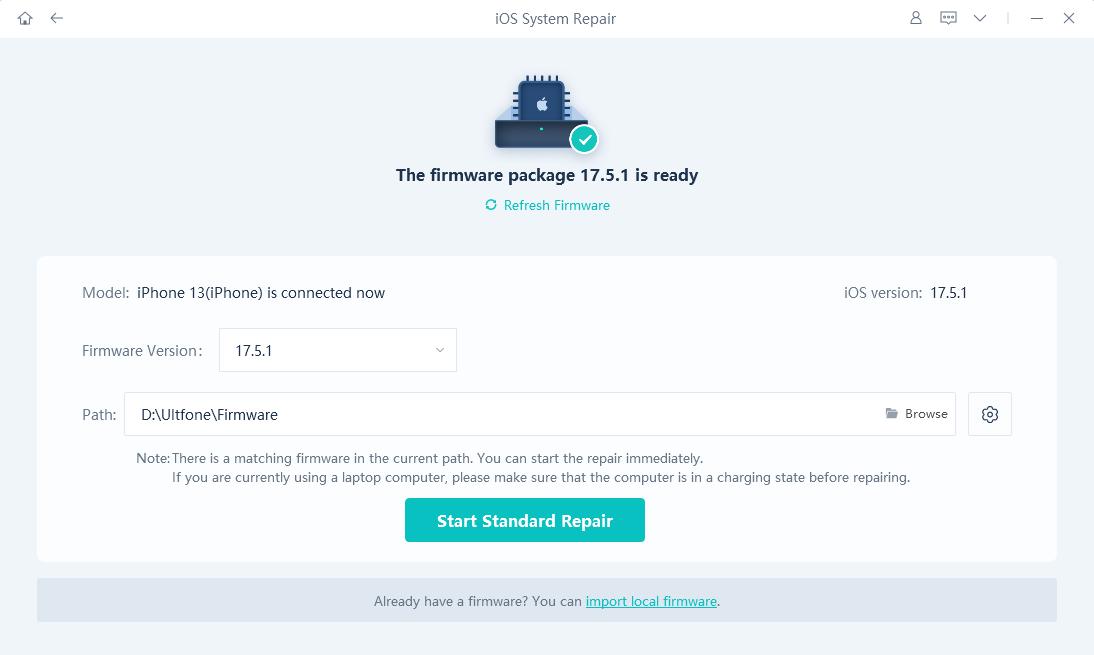 Step 4. When the firmware is downloaded, you will be ready to initiate the repair process. Tap on the Start Repair option and sit back until the process is finished.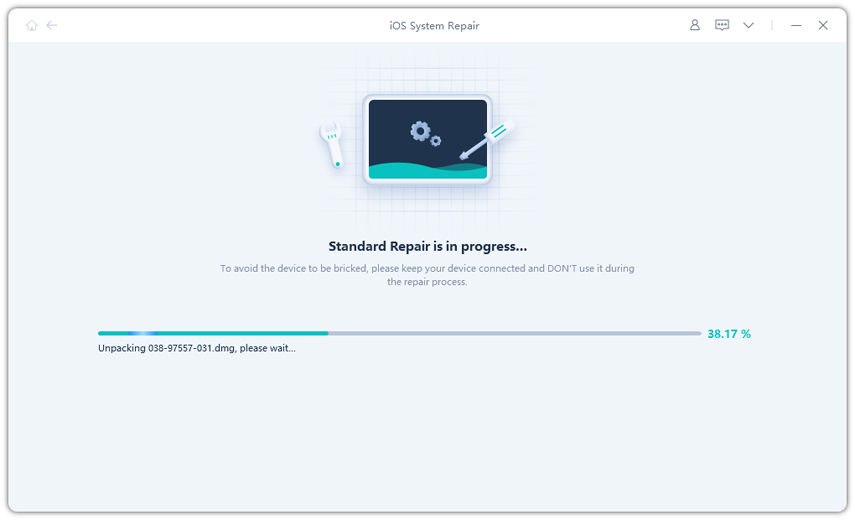 Once the repair is complete, the iPad will reboot automatically and when it turns on, your iPad won't have the white screen issue in it. The software will repair the device without even causing data loss in your iPad. If you don't have much data on your iPad, then you can also choose the Deep repair mode as it results in data loss.
Solution 4: Fix White Screen on iPad using Recovery mode (Data Loss)
Recovery mode is another effective method that works for several users to fix iPad white screen or iPad screen freezing. This method requires first putting an iPad in recovery mode and then, restoring it via iTunes. However, this method will wipe all existing data present in your device. Thus, it is suggested to take a back up of your device data before proceeding towards this method.
Here is a simple guide on how to do it:
Step 1: To begin it, run the latest version of iTunes on your computer and after that connect the digital cable to your PC, and leave one end of cable unplugged.
Step 2: Now, turn off your iPad and then, connect your iPad to computer with pressing and holding down the Home button.
Step 3: Continue holding down the home button until you see "Connect to iTunes" screen on your iPad or until your iTunes does not detect your iPad.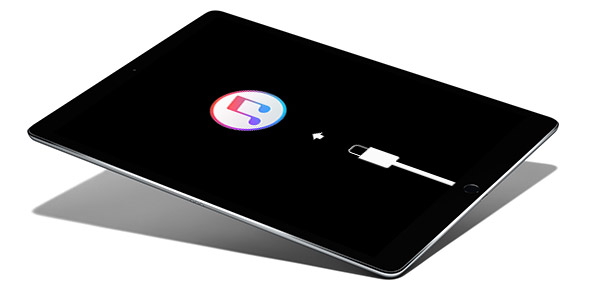 Step 4: Once iTunes detects your connected iPad, it will show a pop-up message to confirm whether you want to restore or update iPad.
Step 5: Click on the "Restore" option. It will restore your iPad and fix the problem.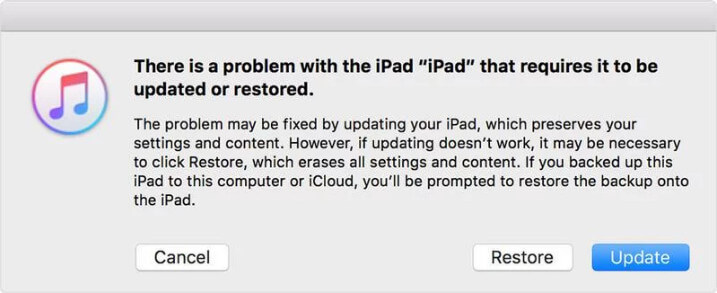 Conclusion
That's all to fix white screen issue on iPad and we covered all effective methods to come out of this issue. Hopefully, this guide helps you to fix the problem on your device. However, iOS System Repair provides the most powerful solution that you can try and with the software, there are higher chances of fixing various iOS issues. Thus, try the software and give us feedback in below comment section if the solution gets resolved.