Top 2 Ways to Close Apps on iPhone 7/7 Plus
Want to fully exit your iPhone apps to free up storage, extend battery life, or to just get out of a stuck app on iPhone? Just read this post to learn how to force an App to close on iPhone 7/7 Plus running iOS 11/10/9/8/7.
Below are 2 methods you can apply to close apps running background on your iPhone 7/7 Plus (also work well on iPhone 6s/6s Plus/6/6 Plus/5s/5 as well as iPad/iPod) for power saving so that extend the battery life of your iPhone.
Method 1: Double Press the Home Button to Force Quit Apps
This method is commonly used by Apple users now, as it's relatively simple and easy-to-handle, here's how:
Double press the Home button, then all recently used Apps will be shown on the screen. It's the round button below the screen on the face of your device. All open apps will be tiled behind the Home screen.
Tap and drag the app you want to close to the top edge of the screen. When the app disappears, it is closed.
Repeat for each app you want to close.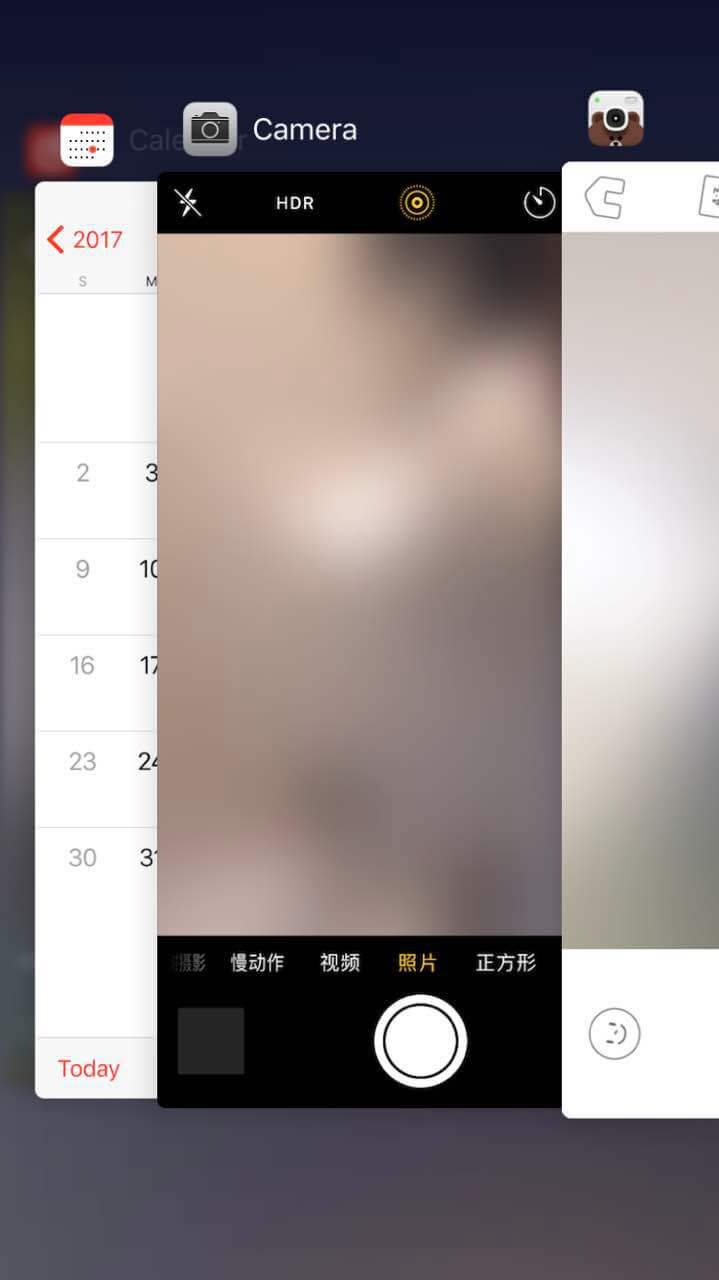 Press the Home button to return to the Home screen.
But what if there is something wrong with your Home button, what could you do? Let's move to the Method 2.
Method 2: Close Apps on iPhone 7/7 Plus without Home Button
If you want to save Home button use or has broken home button on your iPhone 7/7 Plus, . you still can use Assistive touch to swipe Apps up to close them. Here's how close Apps without home button.
Step 1: First of all, you have to turn on Assistive Touch:
Just go to Settings > General > Accessibility > Assistive Touch, then turn on Assistive Touch.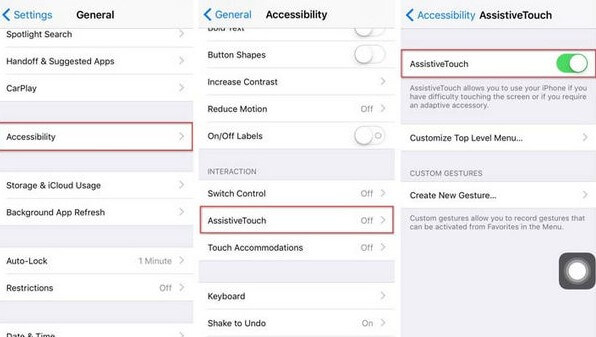 After have it turned on, tap on it on your iPhone screen.
Step 2: Tap on Device from those 6 options.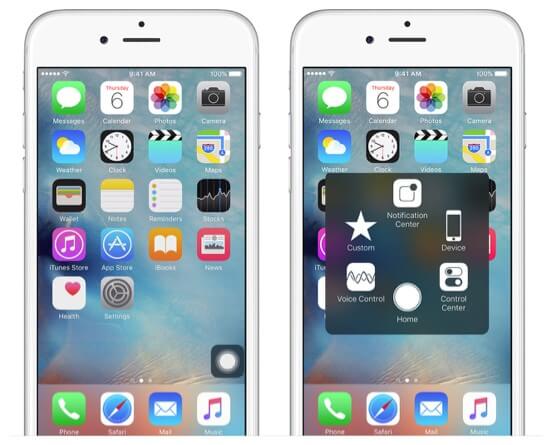 Step 3: Now tap on More option (three dots) then hit Multitasking. Then on-screen you can appear all recent Apps, let's find an App and swipe away app to force close.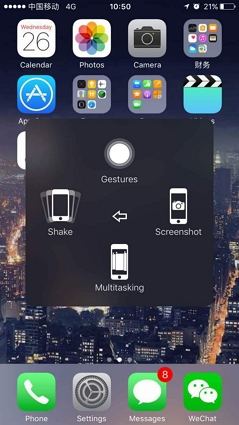 Closing out Apps from time to time will help you keep your iPhone running as smoothly as possible. Besides, to speed up your iPhone's performance, you can regularly clear app cache to free up more storage space. The easiest and quickest way to remove app cache and junk files for iPhone is with the help of ultFone iOS Data Manager, which is an amazing clean master for iOS and focuses on thoroughly clean any unwanted files so that greatly accelerate your iPhone's running speed and extend the battery life of your iPhone. Just feel free to try it out!