How to Fix iPad Error 4013?
No doubt, the last thing that you as an iOS user even want to experience on your iPad when trying to update or restore the device is error 4013 indicating the device can't be restored. Isn't, it right? The problem may seem quite frustrating, especially when you can't use your device until the error is fixed. But, in fact, the truth is that it can be easily solved. Continue reading to learn how to fix error 4013 on the iPad.
Part 1. Causes and Prompts of iPad Error 4013
Error 4013, also referred to as "iPhone/iPad Error 4013" can occur on iPhone, iPad and iPod touch and in fact, any device running iOS. The error occurs when you are trying to restore your iDevice or update your iDevice's version of the iOS and an issue occurs. That issue can sometimes happen when your device disconnects from iTunes or iTunes can't prompt your device to complete the restore/update process. Mostly, it is due to a software bug, although the culprit could be hardware failure in some cases.
You will know you have encountered this error when iTunes alerts you with the message: "The iPad[device name] could not be restored. An unknown error occurred (4013)", or 'the iPad could not be updated an unknown error occurred (4013)".
Part 2. 7 Ways to Fix iPad Error 4013
Fortunately, there are several ways out there to fix iPad Error 4013. So let's try them mentioned below and see which helps you to get rid of the problem with ease.
Solution 1: Fix iPad Restore Error 4013 without Data Loss
If you are looking for a way to fix iPad restore error 4013 without any data loss, you certainly need a powerful solution like UltFone iOS System Repair. With the help of this software, you can resolve error 4013 on the iPad by repairing your device's operating system. Most importantly, the software offers a one-click solution to iOS-related errors and problems like white screen, black screen, iPad frozen screen, stuck in recovery mode, etc without erasing existing device data.
Give a try to UltFone iOS System Repair now by downloading it on your computer and follow the below steps to fix your iPad restore error 4013.
Step 1 Run the software and connect your iPad to the computer with the help of a lightning cable. Next, select the "iOS System Repair" feature and click on Start button.

Step 2 This software provides two repair modes. The "Standard Repair" can fix most of issues including iPad errors without data loss, and the "Deep Repair" will factory reset iPad with all data erased.

Step 3 Prior iPadOS system repair, the software will recommend you download the firmware package suitable for your device.

Step 4 After the firmware package is downloaded successfully, click the "Start Standard Repair" button. In a while, the software will successfully repair your device's system and fix your error too.
Solution 2: Update iTunes to the Latest Version
The most common reason behind facing such errors like error 4013 iTunes is software. As iTunes is vital to both updating and restoring and thus, it is important to ensure that you are using up-to-date iTunes. You could encounter this error because your iTunes version is out of date. Bu simply updating your iTunes to the latest version could fix the problem.
If you have a Mac:
If you are running macOS Catalina, you can update iTunes among Apple Music app, Apple TV app, Apple Books app, and Apple Podcasts app.
If you fail to update the latest version, see the below steps.
Go to "Apple Store" on Mac.
Tap "Updates" at the top bar.
Press "Install" if iTunes is available.
If you have a PC:
If you have downloaded iTunes from the Microsoft Store, two choices:
iTunes will update automatically, once new versions released.
Or, you can update it from Microsoft Store manually.
If you have downloaded iTunes from Apple's website, see how to install the latest version.
Lauch iTunes.
Go to "Menu" bar > Tap "Help" > Click "Check for Updates"
Solution 3: Force Restart iPad
Another thing you can try to fix iPad Air 2 error 4013 is performing force restart on your device. Most of the time, if the error is due to a software glitch, a force restart comes quite in handy.
Force restart iPad with Face ID such as iPad 2018 iPad Pro, you need to:
Press and quickly release the Volume Up button.
Press and quickly release the Volume Down button.
Press and hold the Top button until your iPad restarts.
Force restart an iPad with Home button such as iPad Air, you need to press and hold both the Home and Side (or Top) buttons for at least 10 seconds, untile you see the Apple logo.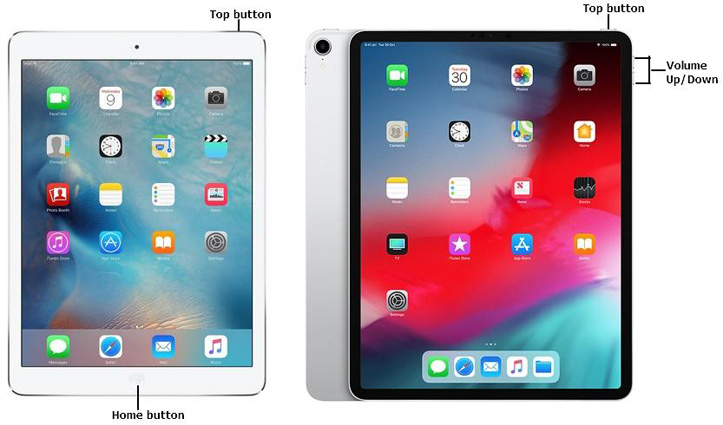 Solution 4: Check USB Port and Connector
An error 4013 iPad could be due to hardware-related like a faulty cable and faulty port. Therefore, you must check whether the USB port or connector you're using is undamaged. Here are certain things you can do to ensure there is no problem with USB port and connector.
Use the USB cable that you got along with your iPad. In other words, only use the Apple USB cable.
Try to use a different USB port on your system.
Plug your device into a different computer.
Solution 5: Connect to iTunes and Update
If nothing above works for you, then try out the following steps:
1. Connect your device to the computer with the help of USB cable.
2. Once your iTunes detects your connected device, it should ask you whether to Restore or Update.

3. Finally, select "Update".
When you pick Update, iTunes will reinstall the operating system without data loss. On the other hand, picking the Restore option will delete your data. So, make sure to select the Update option.
Solution 6: Restore iPad in DFU Mode to Fix iPad 4013 Error
DFU mode is also very helpful when it comes to the iPad 4013 error fix. This mode is usually used by experts at the Apple Service Centers to resolve iOS issues. However, you can also try it at home to fix iOS problems you encounter on your iPad. This method involves putting the device in DFU mode and then, restoring it using iTunes.
This method will erase your device, and so, make sure to have a backup beforehand.
Let's learn how to restore iPad in DFU mode:
Step 1. Run the latest version of iTunes on your computer and connect your iPad to the computer using a USB cable.
Step 2. Now, enter your iPad into DFU mode.
On iPad Pro 2018/iPad Air 2019
Quickly and press release the Volume Up button and follow the same with the Volume Down button.
Hold down the Power button until the screen went black. Then, hold down the Volume Down and Side button.
Release the Power button, but keep holding the Volume Down button after 5 seconds.
On iPad 2018
Hold down the Volume and Power button.
After 8 seconds, release the Power button, but keep holding down the Volume Down button.
On Other iPad Models
Hold down the Lock button and Home button
After 5 to 8 seconds, release the Lock button but keep holding down the Home button.
If the device enters into DFU mode, then nothing will show you the screen.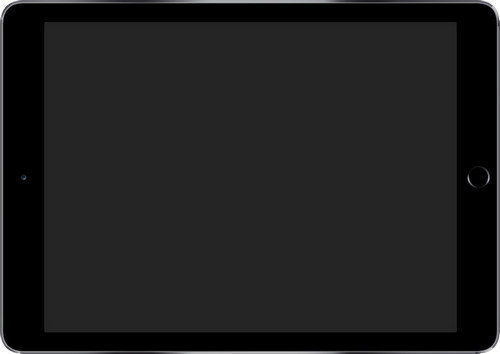 Step 3: Once iTunes detects your device in DFU mode, it will show the "Update" or "Restore" option. Simply, select "Restore" one.
Solution 7: Contact Apple if it is Hardware Issue
If all methods mentioned above don't help you fix the iPad could not be restored error 4013, then it's time to take the assistance of experts. The error could be due to hardware issue and you may have encountered a serious problem that only people with knowledge and training can solve.
The Last Words
That's all on what things to do when your iPad stuck on update error 4013. This guide has covered almost every possible method to help you fix error 4013 on the iPad. Among all solutions, UltFone iOS System Repair is the most powerful solution that does the job without any data loss. That's why this software is highly recommended to fix iOS issues in no time and with ease. If you also have problem with iPhone could not be restored error 4013, this software is also helpful.