8 Best Ways to Fix iPad Won't Connect to App Store after iOS 16 Update
"I just bought an iPad a few weeks ago but I am having trouble downloading apps. The device is not connecting to the App Store. I have tried a few times but it is not working. Please help!"
If iPad cannot connect to App Store after iOS 16 update then it is really terrible for the user, but don't get too frustrated because there are fixes available that will help you to connect to the App Store and even download the apps. It is quite simply a software or connectivity issue and based on that fact some solutions are discussed below in the article, read them carefully.
1. Log out and Log in App Store on iPad
Well, if the device is not connecting with the App Store then your first step should be to log out and then log in to your App Store account from the Settings. Sometimes, simply logging in and logging out fixes the problem.
Step 1: Open your iPad and go to Settings.
Step 2: Then, tap on "iTunes & App Store".
Step 3: If you want to Sign in then provide your Apple ID and password.
Step 4: But if you want to Sign out then tap on the Apple ID and then tap Sign Out.
2. Set Date and Time Automatically
You can use the Date & Time settings on your iOS device so that it can adjust automatically when the time zone changes. Sometimes, changing the time zone or just setting the wrong time can interfere with some of the features on iOS including the App Store. So, just go to the settings and fix it.
Step 1: Open your iPad and go to Settings.
Step 2: Then, go to "General" and tap on "Date & Time".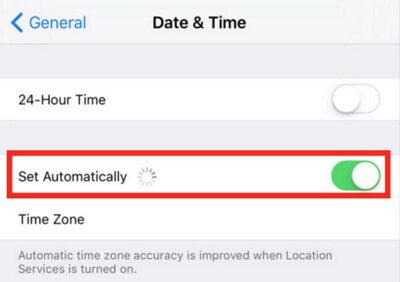 3. Reset Network Settings on iPad
If still App Store not working on iPad, simply try resetting the Network Settings. it can possibly fix the problem. Here are the steps to do it;
Step 1: Open your iPad and go to Settings.
Step 2: Then, go to "General" and tap on "Reset".
Step 3: Then, select "Reset Network Settings", later you have to provide the passcode of your iPad to confirm the command.
4. Use Another Network
Possibly the current service provider you are using is stopping you from using the features of iOS properly. So, maybe you need to change the service provider or at least you can try to change it and see if it changes anything or not. If you are able to connect to App Store then you had network problems and changing the service provider will solve the problem.
5. Restart your iPad
If any of the fixes are not working then, restart the device. A simple restart is able to fix a lot of problems on an iOS device. So, make a restart and see what happens:
Step 1: Simply hold the Power button for few seconds.
Step 2: Then, the Power Slider will appear on the screen, swipe it.
Step 3: The device will be turned off.
Step 4: Keep it like that for a few seconds and then turn it back on again by holding the Power button.
6. Update iPad Software
If iPad won't connect to App store and you are running out of options then, find out if an update is available for the iOS. Sometimes, Apple stops some of the services on older iOS forcing the users to update to the new one. Possibly, updating the iOS will fix the issue.
There are two ways to update the iOS, you can do it via iTunes or via OTA. OTA is Over the Air update or wireless update, it is mostly preferred by every user. So, here' how to update the iPad software via OTA;
Step 1: First, you need to connect the iPad to a power source for the procedure.
Step 2: Then, back up the device, as the procedure will wipe out everything.
Step 3: Now, connect the iPad to a Wi-Fi network.
Step 4: Then, go to "General" via Settings and tap on "Software Updates".
Step 5: iOS will immediately start looking for available updates if available tap on "Download and Install".
Step 6: After it is downloaded, you can tap on "Install", the update will start installing on the background of the device.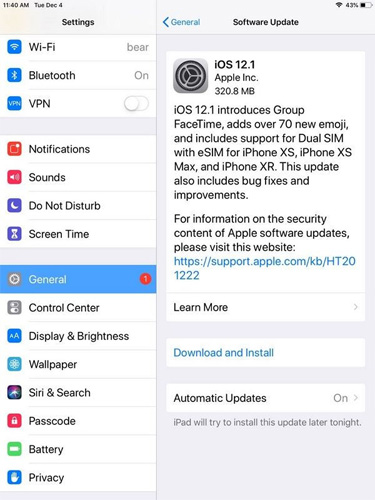 7. Reset All Settings on iPad
If you are still unable to connect to App Store on iPad then you could reset all the Settings on your iPad, it probably will fix the connectivity problem with the App Store. Here' how to fix App Store not working on iPad:
Step 1: Open your iPad and go to Settings.
Step 2: Then, head to "General" and tap on "Reset".
Step 3: After that, tap on "Reset All Settings" option, you may have to enter the passcode.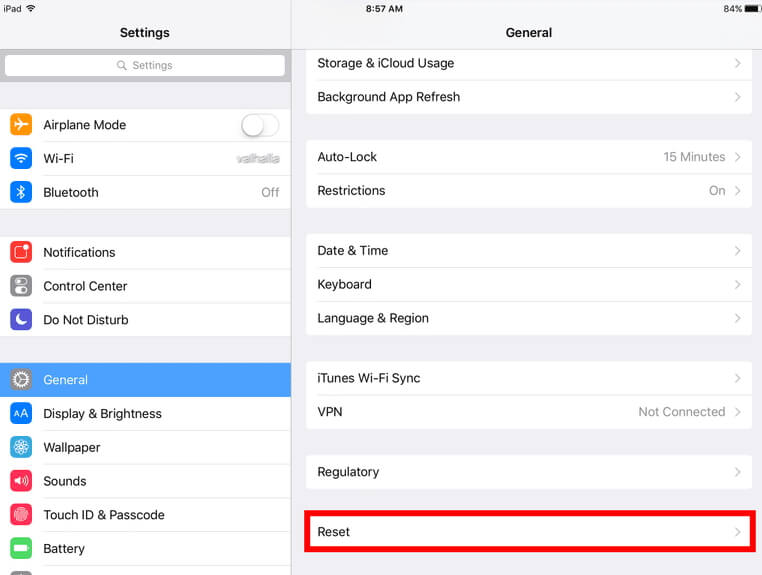 8. Fix Cannot Connect to App Store Issues on iPad with UltFone iOS System Repair
If you are really wondering "why does my iPad can't connect to App Store afte iOS 16" and all the other fixes have failed to do anything then your final option is to use an iOS repair tool to fix the software. It is a very simple but effective procedure where you are going to use a capable third-party repair tool, UltFone iOS System Repair to fix the glitches on iOS. The procedure is written below:
Step 1: First, download and install UltFone iOS System Repair on your computer and then launch UltFone iOS System Repair.
Step 2: Then, connect the iPad to the computer using a data cable.
Step 3: After the connection is established, go to the main interface of UltFone iOS System Repair and select "Repair Operating System".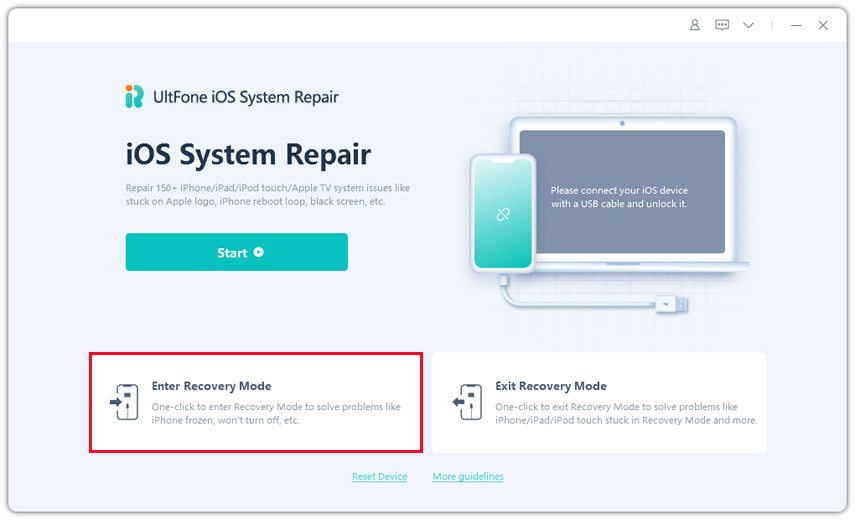 Step 4: Now, simply start the process by tapping "Start Repair" to enter the firmware download screen. Download the firmware package.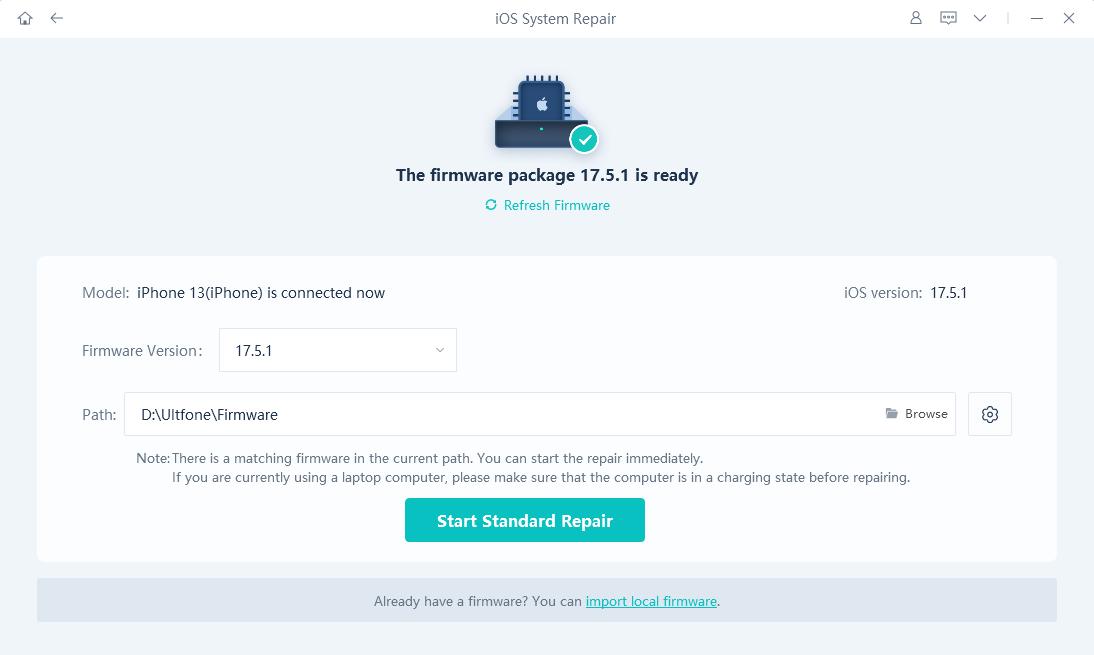 Step 5: Once the firmware download is complete, click "Repair Now" to start system recovery.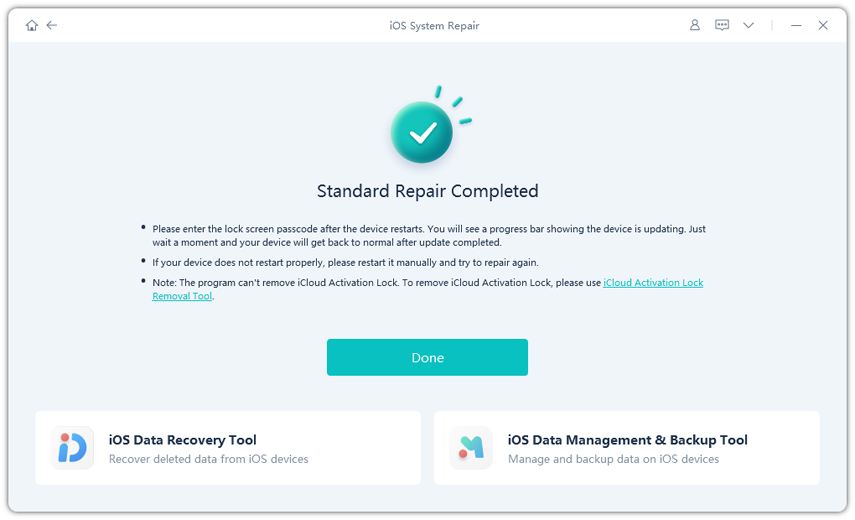 After getting an iPad, if you are unable to connect to App Store and download the apps then it is very dissatisfying. But thankfully we have come up with some quick solutions that will help you in this terrible time. The article discusses some very effective fixes that will help to end this connectivity issue immediately. If you think it is a software related issue then simply use UltFone iOS System Repair, it is the most effective solution you have.