How to Download and Install iOS 13 Beta on Your iPhone/iPad/iPod
The iOS 13 has been warmed up for a long time which increasing our expectation for it. With the opening of WWDC 2019, the iOS 13 beta has come out of shadow. We saw many exciting new features which anticipate to change the iPhone/iPad/iPad using experience, including the dark mode for the first time, new Messages features, an updated Photos app and a revamped Maps, etc. And the iPad will have its own system call iPadOS as well.
The official iOS 13 will be probably released in mid-September, but if you can't wait for the official version and welcome to the public 13 beta, this article will show you three ways to download ios 13 beta get iOS 13 beta profile download and install it on iPhone/iPad/iPod.
Things You Should Know Before iOS 13 Beta Download
1. What Device Are Compatible with iOS 13 Beta/iPadOS?
While iOS 13 is a brilliant step for Apple device, but we also need to say goodbye to some model. Not every Apple device support the iOS 13 Beta. Here is the list about what device are compatible:
iOS 13 compatible devices
iPhone X
iPhone XR
iPhone XS/XS Max
iPhone 8/8 Plus
iPhone 7/7 Plus
iPhone 6s/6s Plus
iPhone SE
iPod touch
The new release of iPadOS 13 supports these iPads
iPad 5th generation or newer
iPad Mini 4th generation or newer
iPad Air 2 or newer
All iPad Pro models
All the above device supports the iOS 13, and the iPhone 5S/6/6 Plus, iPad Air/Air 2/Mini 2 will remain iOS 12.3/12.4 for the rest of life.
2. Backup Files Before Install iOS 13 Beta
The iOS 13 beta is not the final official version, which means that the performance of iOS 13 beta is not much stable. Some problems which beyond our control might appears, such as apps are going to break or the battery life is going to be horrible. Or you just not satisfied with the using experience of iOS 13 beta and want to go back to iOS 12. And the most important point is, you cannot restore the backup files which you backing up on iOS 13 beta to the earlier version. So we recommend you to backup file before iOS 13 beta profile install.
Way 1: 1-Click to Download iOS 13 beta/iPadOS without Developer Account
You want to try out new features of iOS 13 beta or have no idea what the iOS firmware or IPSW is, the UltFone iOS System Repair enables you to get iOS 13 beta without a developer account and lead you to have a nice experience of iOS beta 13 at a very early stage of launching. And there are the advantages of using iOS System Repair to install.
No need the Developer Account to download and install beta version
One-click to download iOS 13 beta/iPadOS
Automatically detected the compatible firmware package with your iPhone/iPad/iPod
You can also downgrade to iOS 12 using iOS System Repair if you regret after installing iOS 13 beta
Step 1: Download and install UltFone iOS System Repair and connect your iOS device with computer via USB cable.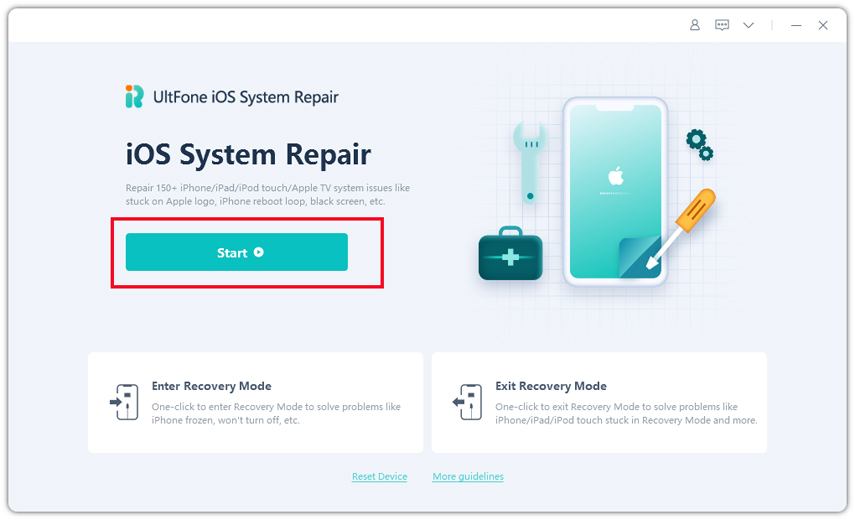 Step 2: Select Deep Repair mode at the bottom of the interface, and it's worth nothing that through this mode, all you data will be wiped after upgrading.
Step 3: The software will automatically detect the latest officially released iOS version. Click Download to move on.
Step 4: When the firmware downloading completed, click Repair Now to start upgrading.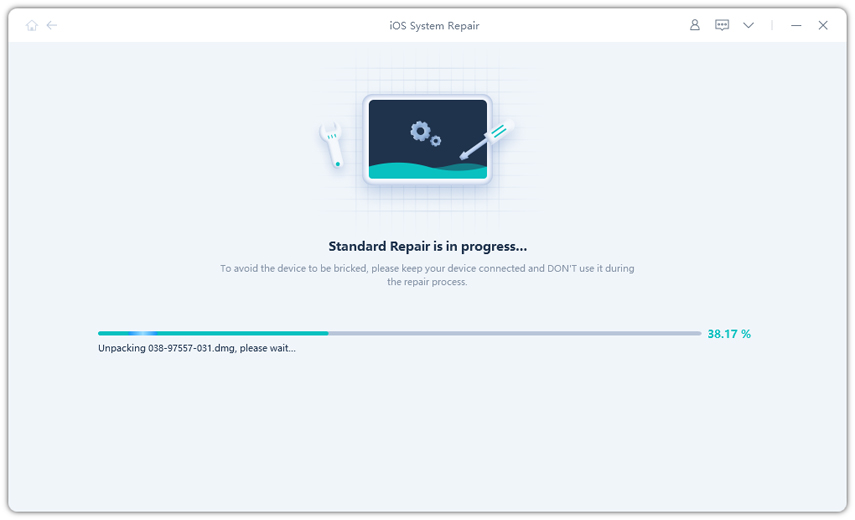 Step 5: Your device version will be the newst iOS 13, you can have the new Apple experience now.
Way 2: Download Beta Profile with Developer Account
Install iOS 13 Developer Beta Profile on iPhone Directly
If you have developer account, you can try this way to download first and then make this iOS 13 beta profile install. This way may be a little bit complicated.
Step 1: Firstly, you need to go to Apple Developer to download the iOS 13 developer beta profile. Log in with your username and password.
Step 2: Find the iOS 13 beta section and click Download. When Settings prompt, click Allow and choose the device you want to get this beta.
Step 3: When you see the beta show on your device, tap Install and enter your passcode and wait for the installing.
Step 4: After the install completed, restart your device to apply these changes.
Install iOS 13 Beta on iPhone Using iTunes
If you are unable to install the iOS 13 developer beta profile on iPhone/iPad/iPod directly, you can try to use iTunes to install it.
Step 1: First of all, you also need to have iOS 13 beta profile download on Apple Developer as well. Enter your username and password to download iOS 13 beta.
Step 2: Connect your device to PC/MAC, and the iTunes will launch automatically.
Step 3: Click Summary on the left menu, hold the "Shift" button (for Windows) or "Option" button (for Mac) when tap Restore iPhone/iPad/iPod. This will open a window for you to import IPSW file which you have downloaded, find and select your firmware package and then click "Open".
Step 4: Then a message will pop-up to ensure "iTunes will update your iPhone/iPad to iOS xxx and will verify the update with Apple", then click "Update".
And now, your iOS device will update to iOS 13 beta successfully.
Conclusion
So, here you can get your device download and install iOS 13 beta to have the experience of the new features. Although you can try to download and install it from Apple Developer, but we still highly recommended you to use UltFone iOS System Repair to download and install iOS 13 beta. This third-party software no need to have account developer account and the updating process is safe which avoid stuck on apple logo, reboot loop, etc. All this will increase the updating experience for you!