How to Downgrade iOS 16 to iOS 15
Most of the people have already opted for iOS 16. At first, users will be surprised and happy to see the new features of the iOS. But later they realize that this new OS is unstable and contains a lot of bugs. This makes users the need to downgrade iOS 16. Today we will tell you 2 ways to downgrade iOS 16 to iOS 15 on iPhone/iPad/iPod. But first, you need to know some important points.
iOS 16 Downgrade Warning
Before you know how to downgrade from iOS 16, there are certain points that are noteworthy for you to remember.
Downgrading iOS 16 will need you to wipe your iPhone. This means your data such as photos, contacts, and apps will be erased. Make sure you have backed up your data before installing iOS 16.
Also, you won't be able to restore from a backup if your iPhone is running on an older OS and the backup is running on new OS. That is to say, if your iPhone or iPad has automatically backed up via iCloud since you've upgraded, it won't be possible to access any of your data after downgrading.
In addition to this, you need to be certain that the Apple is still signing the old IPSW that you are going to roll back to.
Now that we have all the important points covered, let us move to know how to uninstall iOS 16 on iPhone.
Way 1: Traditional Way to Downgrade iOS 16 with iTunes
In order to uninstall iOS 16, you can use the traditional method that employs iTunes. All you need to do is follow the given steps below.
Step 1: Launch iTunes on your PC or Mac.
Step 2: Get the earlier iOS software. You can find tons of websites that provide IPSW downloads such as https://ipsw.me/. All you need to is make sure to download the right files that are well matched to your iPhone.
Step 3: Connect the iPhone or iPad that is running the iOS 16 to your PC or Mac. Click the device icon.
Step 4: On the Summery tab, tap on "Restore iPhone" while pressing the Shift key (Windows) or Option key (Mac) and locate the IPSW file you've downloaded in the previous step.
Step 5: As soon as you have selected the software, it should be extracted and verified by iTunes and loaded onto your iPhone. In this way, you will know how to remove iOS 16 from your iPhone.
The Disadvantages of Using iTunes for iOS Downgrade
This is the way that most people know, whereas, there are some drawbacks for this method.
If you download the incompatible IPSW file, you won't be able to downgrade successfully, and even worse, your iPhone will get bricked or stuck in recovery mode.
According to the feedback from forums, big chances are that the downgrade stuck in recovery mode or Apple logo using iTunes.
People who do not have technical knowledge think this way is complex and difficult to operate.
For the reasons above, we have find an easier and securer way for iOS downgrade. Read on and let's how it works.
Way 2: New Way to Remove iOS 16 without iTunes
The above-mentioned solution has some drawbacks. Hence, in order to deal with this issue, we give you UltFone iOS System Repair that will help you know how to delete iOS 16.
This tool is used to upgrade or downgrade your iOS with just a single click. Hence, the need of having technical background or knowing what IPSW file is eliminated. Also, the issues that occur while downgrading or upgrading the file such as iPhone stuck on Apple logo are not encountered. You can roll back to iOS 15 smoothly since the tool will update your iPhone with the latest and current official iOS.
All you need to do is follow the below steps to downgrade iOS without iTunes.
Step 1: Download, install, and launch the tool on your PC or Mac.
Step 2: Now connect your iPhone to the computer with a USB cable, and click on the "Repair Operating System" from the main interface.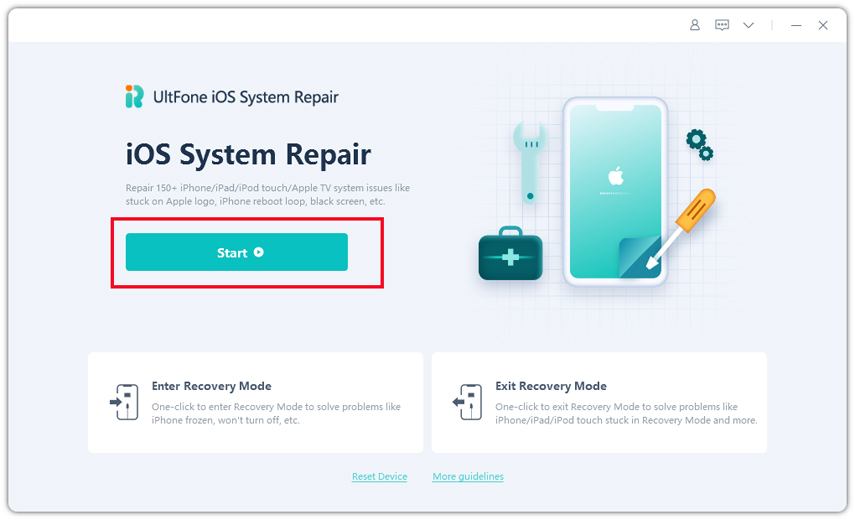 Step 3: In the next interface, select the Deep Repair mode to downgrade iOS. Note that all your data will be wiped after performing a deep repair.
Step 4: Click on the "Fix Now" button to proceed, then browse to download the latest official iOS firmware.
Step 5: After the firmware package is downloaded successfully, click on the "Repair Now" button to start removing the iOS 16 and installing the latest official stable iOS version to your device.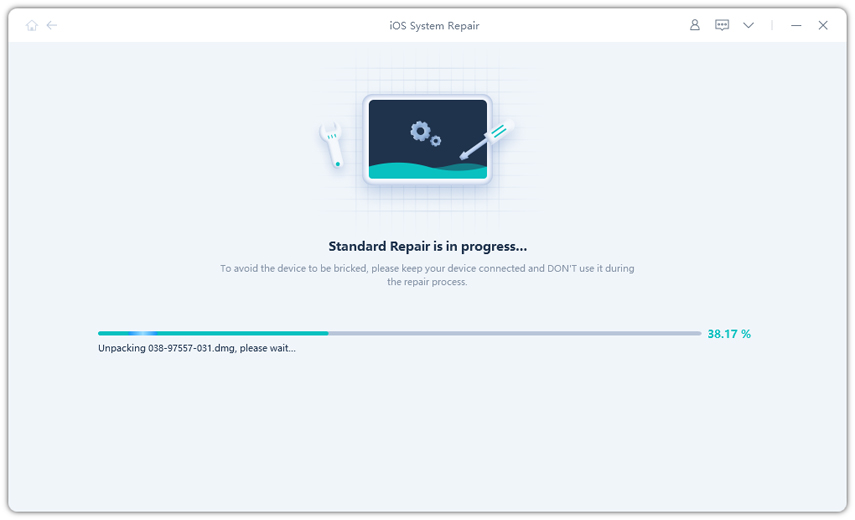 The Bottom Line
Having said this and tying the loose ends together, you just had a look at how to downgrade iOS without losing data. But before you downgrade your iOS, you need to remember that all your data will be lost and a backup will not be of any use. You can do this by the traditional way using iTunes. Here you need to download the IPSW file. Most of the time it is difficult to find the right IPSW file for our handset. Hence it is recommended to use iOS System Repair. This tool will solve your issue with a single click and will downgrade iOS version. If you think that the article was helpful, you can let us know by commenting below. If you think you do have one more solution to this issue, feel free to mention it by commenting below.