Top 3 Free Deep Freeze Alternatives for Protecting Your Computer
For places like net bar and school, keepers may tend to use Deep Freeze for to manage and maintain computers. However, rely too much on only one kind of software, will never be a good thing. Especially for the price of Deep Freeze is much more expensive than before, users are eager to find some free Deep Freeze alternatives for help. What we need is to find a way which can let computers reset after restart, and today we will introduce you best 3 free Deep Freeze alternatives, there must be the one you want.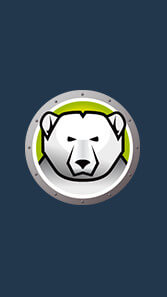 Deep Freeze Alternatives Free Windows 10/8/7
1. Reboot Restore Rx
From the name we can easily get the information. This software is designed for public access computing environment, every time you reboot your computer, Reboot Restore Rx will automatically reset your computer to predefined baseline setting. When using this software, all you need to do is choose a system file you want to protect, follow the steps and reboot your computer. Being a freeware, Reboot Restore Rx really done a good job, it can save you lots of time on maintenance. Also, if you want more functions, it has a Pro version which contains more useful functions you may need.

Download Link: http://horizondatasys.com/download/#rebootrestorerx
2. Rollback Rx
This software is created by the same company with Reboot Restore Rx, and you might wander the differences. Rollback Rx somehow like a time machine, can help go back to any previous point in time within seconds. It is based on its instant snapshots skill, you can create a complete system snapshot without restarting computer. Once your computer goes wrong, you can choose one snapshot and reset computer to earlier data. What is the snapshot will be is all up to you. And you should know that, this free home version only provide up to 7 snapshots. Don't waste chance, and get your computer's best condition record.

Download Link: http://horizondatasys.com/download/#rollbackrx
3. Steadier State
This software, although is only designed for Windows7, but it might be the fastest and easiest one to restore. Install program to the core drive, then Steadier State will create a snapshot of current condition. When you reboot your computer, you can choose to roll back or keep a new snapshot. For that Window7 is still popular among people, it worth a try!

Download Link: http://www.steadierstate.com/
The Bottom Line
Have these three kinds of freeware helped you restore computer after reboot? Still, we think you need to know what you really want. If you are going to find a way to restore computer whenever it has been restarted, then the 3 Deep Freeze software alternatives can be what you want. But, if you just want to get your lost files or data back, we would like to recommend Windows Data Recovery to you, this Windows data recovery software can recover over 550 types of file formats from computer as well as storage devices, don't hesitate to have a try.
Realted read: