Simplest Ways to Recover Files from Formatted Hard Drive
I have accidentally formatted the wrong partition on my desktop and there were a few very important documents on that drive. Is there any way to recover those files?
For most users, clearing a drive is very easy and simple. They tend to format the drives. But there are some users who have complained that there were a few important files on that drive and after the format, they can't seem to recover them. But what they don't know is the fact that it is possible to recover files from formatted hard drive. But there are only a few specific ways available for it. These methods are discussed below. Have a look.
Part 1: Is it Possible to Recover Files from Formatted Hard Drive?
Yes, it is possible to recover formatted hard drive Windows 10/8/7. If you format a drive on your laptop or a desktop, that doesn't necessarily mean that the files were erased from that partition. Formatting the drive means that only the data present on the address table got erased. It also means that recovery of those files is possible.
Actually, formatting a drive without making a backup or a copy of the files inside is a very bad experience for most of the users. All these technical details are not known to most of the users. So, when they see that the files are gone after the formatting of the drive, they think that those files actually got erased permanently. But as we have told you before the recovery of those files are possible and it is not as difficult as you may think.
Among several methods of data recovery from a formatted drive, we have chosen two of the most effective ways for this article, let's have a look.
Part 2. How to Recover Files from Formatted Hard Drive
There are several ways you can make the recovery of the files that were deleted as you have formatted a specific drive of your laptop or desktop. Although, among all the available methods, there are only a few that are capable of making the file recovery easier with excellent recovery rate.
We do prefer using data recovery software in order to recover files from formatted hard drive but there is another free manual method you can look into if you are against spending a few dollars for the file recovery. Let's have a look:
Method 1. Recover Data from Formatted Hard Disk with Hard Drive Recovery Software
These days, it has become very easy to recover files from formatted drive. There are multiple ways available; most of the Operating Systems are equipped with an eligible data recovery option.
Most of these options are capable but after witnessing the convenience of using 3rd party programs, most of the people prefer using them. The operating procedure implemented by these programs are also very simple, can be executed with a few simple clicks.
Among all the independent programs on the internet, we recommend using Windows Data Recovery in order to recover files from formatted drive. The method is also very easy, let's follow the steps below:
Step 1: First, download and install Any Data Recovery on your computer and launch it.
Step 2: After that, select the location of the formatted drive. After selecting the location, click "Scan" and the program will start scanning for the lost files.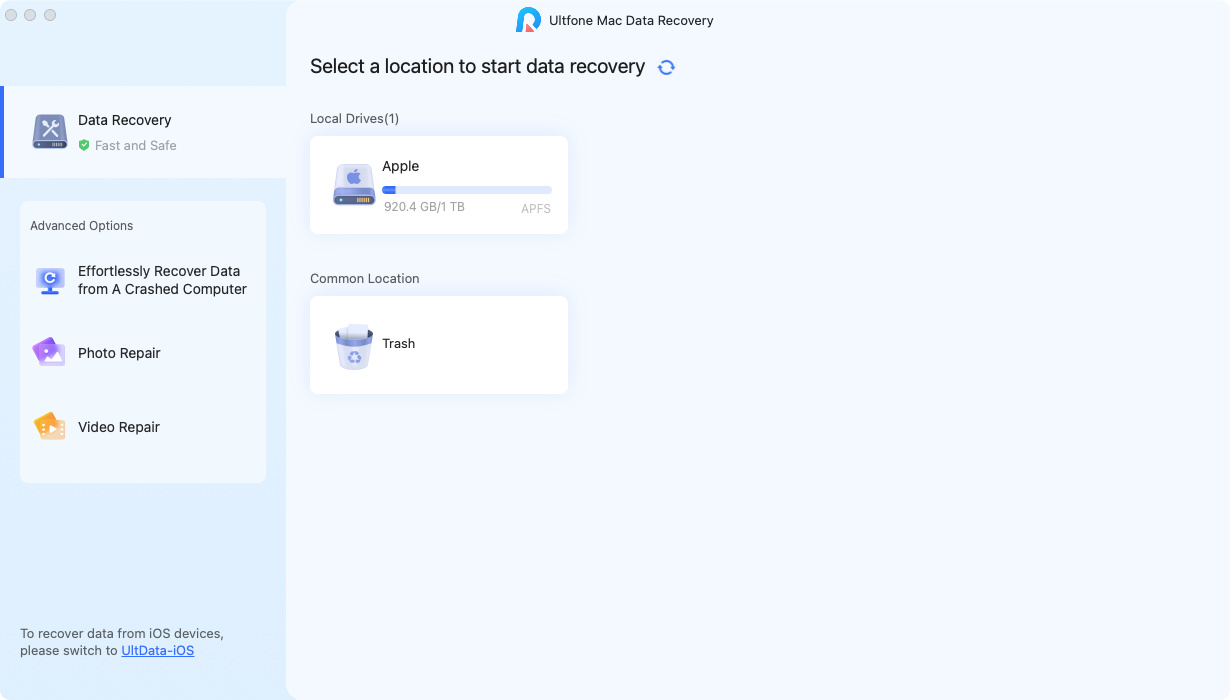 Step 3: After scanning for the lost files, all the files that are recoverable will be displayed on the screen. The scan time will also vary, depending on the size of the files. You can also switch to the other view mode in order to get additional details.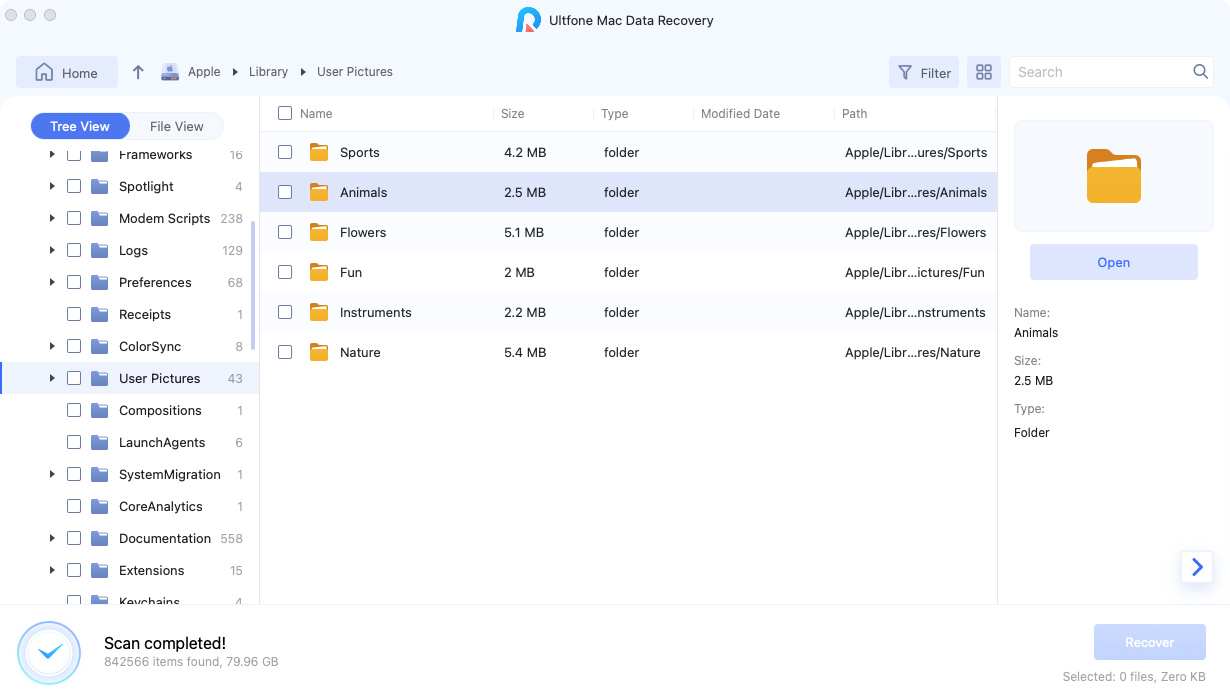 Step 4: As the scan results are displayed on the screen, you can change the preview mode to thumbnail.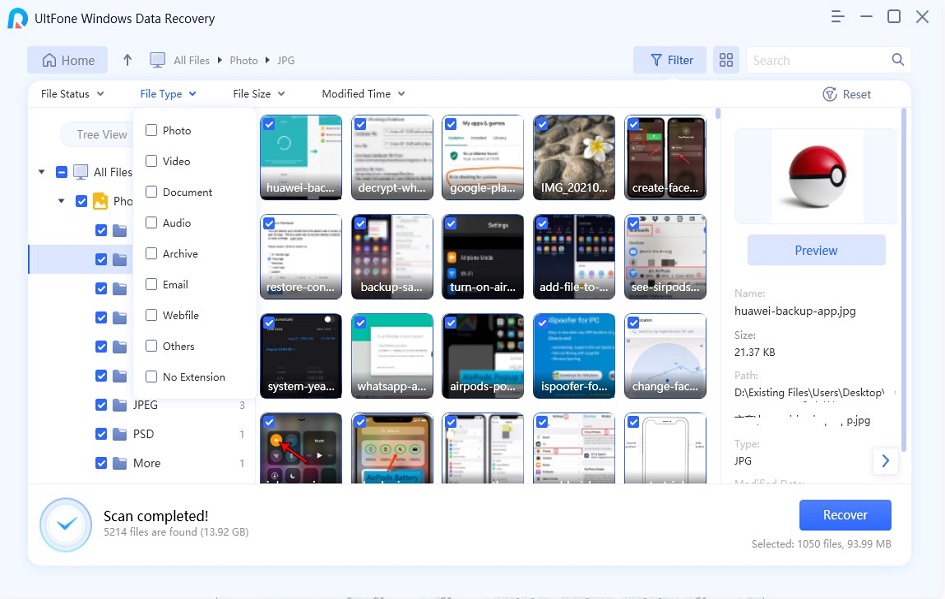 Step 5: Ultimately, choose the files you want to recover from the list and click on that "Recover" button below. You are required to save a location for the files but never choose the same location as they will be overwritten and will be gone forever.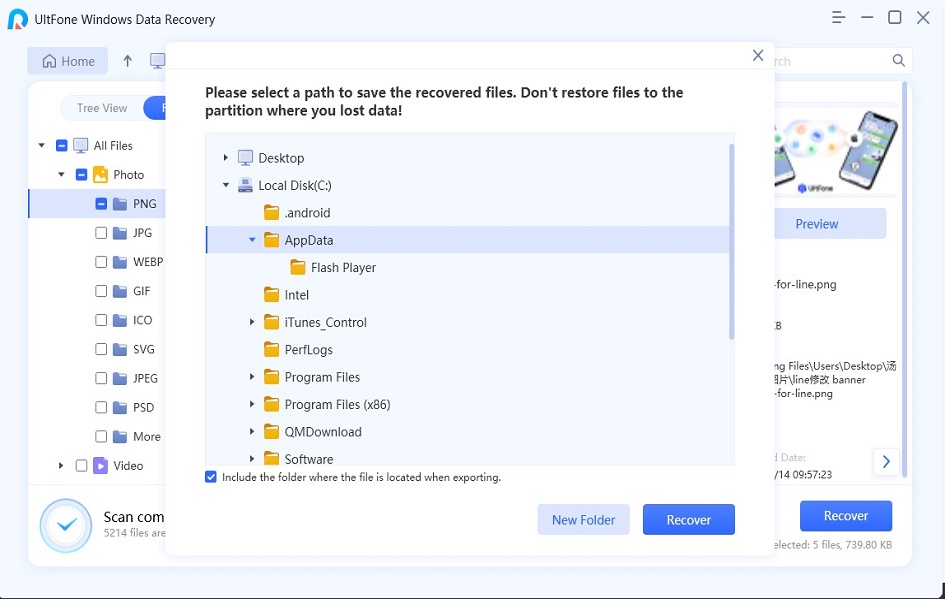 This is the easiest way to recover data from formatted drive but you are required to use the services provided by Any Data Recovery. 
Method 2. Recover Formatted Hard Hard Drive Free Using CMD
Although, if you are not willing to pay for the recovery for your erased files, there is another you can try. This is a manual method and there is no payment involved but the operation may not be as easy as doing it with Any Data Recovery.
Still, you will be able to recover files from formatted hard drive free using CMD, effectively. Here's how you should proceed:
Step 1: Open your PC and click on "Start".
Step 2: Then, type "Command Prompt" at the search box. In the results, make a right-click on the "Command Prompt" option and select "Run As Administrator". You also need to click "Yes".
Step 3: Now, type the following command on the Command Prompt: chkdsk D: /f and hit "Enter" to proceed.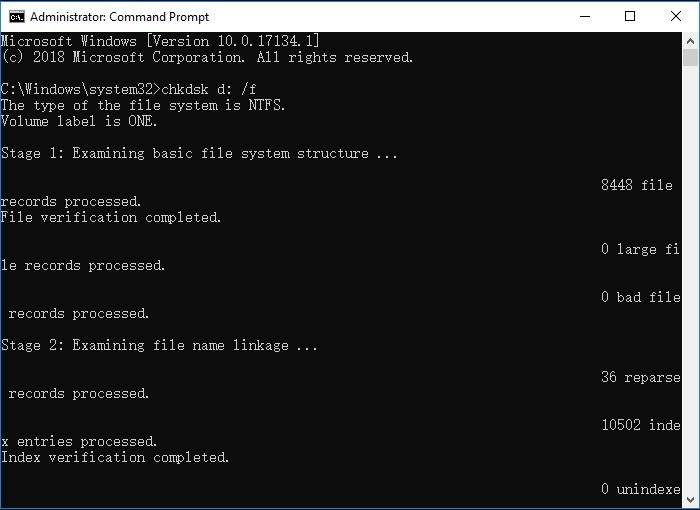 Now, here "D" is the drive letter for the partition from that you have formatted. 
Bottom Line
Hence, the recovery of the files that were lost due to the formatting of a partition is quite possible. Most of the users don't even try as they think that the files are erased permanently. But formatting the drive doesn't mean that they are gone, they can be recovered and you should choose the most convenient method for that, which is Any Data Recovery, the best Windows data recovery and Mac data recovery tool. Highly recommended!