We often lose the data on our Windows PC or Mac by accidently pressing the Delete key. In some cases, a software error or a bug or a virus can corrupt the files which are stored in our devices. You can come out of such a puddle by simple installing one of the below-mentioned paid as well as the free file recovery software which are readily available on online platforms. There are many paid versions as well and you can decide on which one to use based on your feature requirement. Some major factors have to be kept in mind while selected the best file recovery software for your Windows PC or Mac, these factors include whether the software has the ability to recover unallocated, raw, formatted or corrupt files from the hard disk, ability to recover files of different formats, the types of devices supported by it, the speed of recovery, and the ease and simplicity of the user interface.
1. Any Data Recovery
Windows Data Recovery is the best file recovery software which is compatible with both Windows PC as well as Mac. It has advanced options which are at par with the best file recovery software available at the online platforms. It is very efficient and easy to use making it highly recommended for both Windows and Mac users.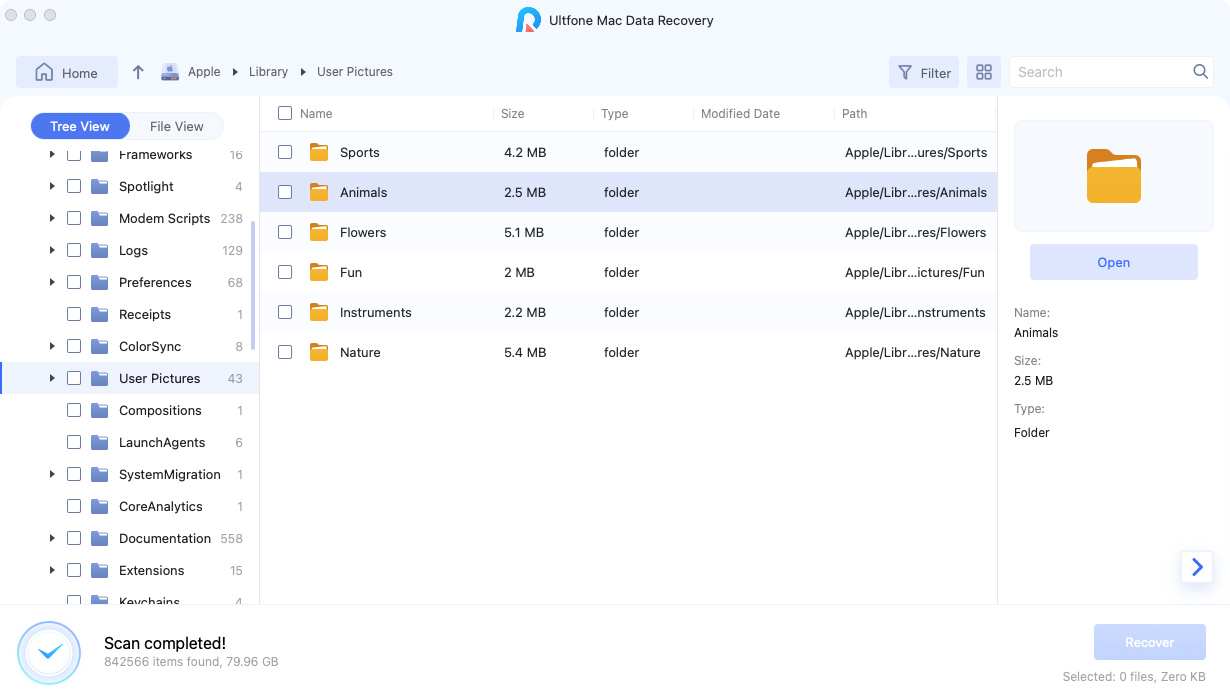 Pros
It can effectively recover lost or deleted data including photos, videos, and other types of files.
It supports more than 500 types of file recovery.
It is compatible with both Mac and Windows OS.
It has the unique feature of allowing the users to preview the files prior to recovery.
You can easily recover damaged, corrupted or formatted files using this software.
Cons
2. TestDisk
This is a highly popular open source deleted file recovery software which has been efficiently designed to perform the function of aiding in recovering files from non-booting disks. TestDisk is packed with many attractive features which can overshadow many of the competitor software. This can be easily used by both experts and novices.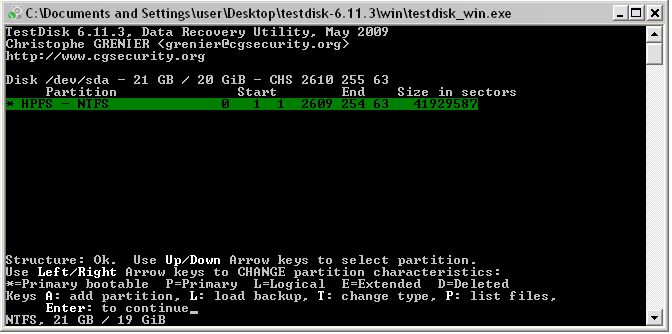 Pros
The best feature of this software is that it allows its users to easily recover the files from corrupted or inaccessible disks.
Cons
A deep recovery scan takes a very long time.
As it is a command line tool, it may not be suited for use by everyone.
3. Stellar Data Recovery
As the name suggests, Stellar Data Recovery software does a stellar job in recovering data on PC/Mac. If in case you have accidentally deleted some files from your PC/Mac, this software can be used for effective recovery of those deleted files.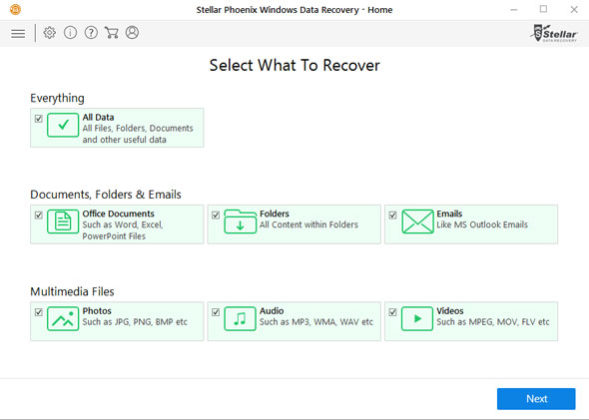 Pros
It comes with advanced features which are capable of recovering the lost or deleted files efficiently.
Cons
The recovery process using this software is very time consuming.
It doesn't have the ability to recover the files from corrupted or inaccessible disk.
4. PhotoRec
This is one of the best file recovery software which is capable of recovering a variety of files from many different devices like digital camera and hard disks. PhotoRec is specially created to recover the media files like pictures, documents and videos from CD-ROMs and hard disks.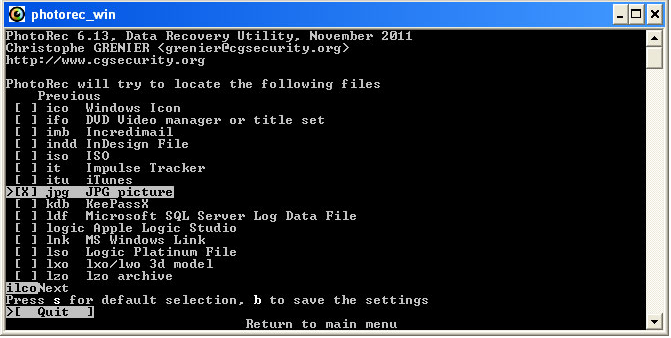 Pros
It can recover more than 400 types of files and supports several file system variety.
Cons
It is not suitable for beginners.
It is completely devoid of GUI.
Uses command line interface which may not be preferred by many.
5. EaseUS Data Recovery Wizard
EaseUS Data Recovery Wizard is one of the dominant file recovery software which is available in four different variants. It has the ability to recover almost all the common types of file format which have been deleted, formatted, or are inaccessible.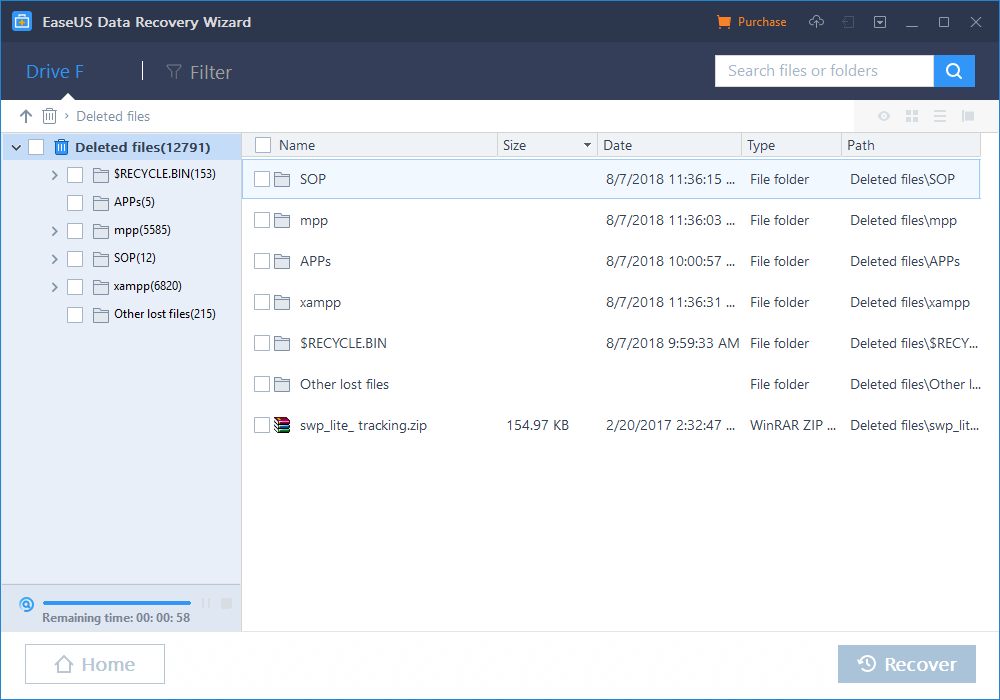 Pros
Effectively recovers all the common file formats and data and also comes with several other advanced features.
Cons
There are four variants which are meant for specific function; hence any one of the variant cannot be used for all the file recovery functions.
The file recovery process is pretty complex.
Has a Pro version but it comes with the ability to recover only 2GB data.
6. Minitool Power Data Recovery
Another potent data recovery software is Minitool Power Data Recovery which has some excellent recovery features that come handy in different scenarios of data recovery. It is very effective in recovering data which has been lost or damaged in just three simple steps.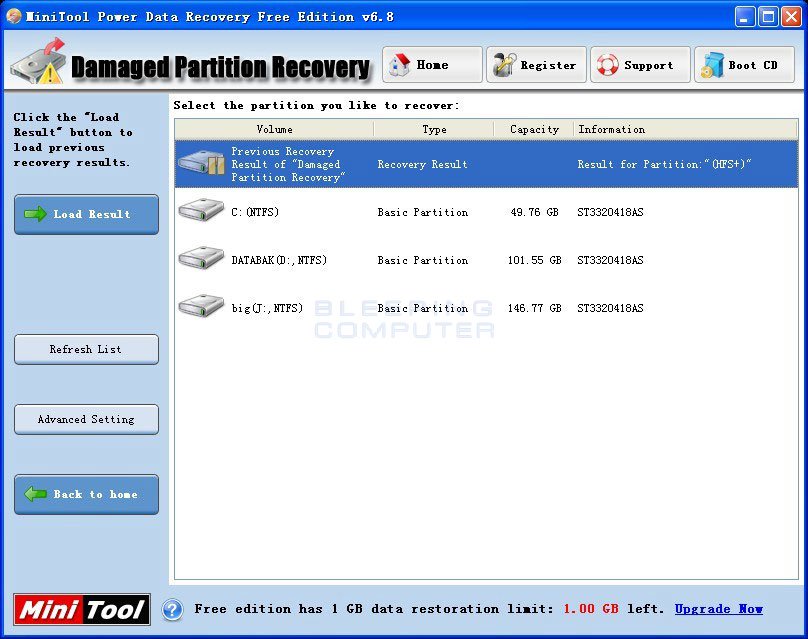 Pros
Recovers many common types of data efficiently in three simple steps.
Cons
The free edition of this software can recover only up to 1 GB data.
The other versions of this software are pretty expensive when compared to its competitor software.
7. Amigabit Data Recovery
Amigabit Data Recovery software has a very simple design which can be used by experts as well as amateurs. It comes with two different Recovery Modules which can be chosen based on preference. Out of the Standard Mode and Shortcut Mode, the Shortcut Mode can be selected if you want faster file recovery.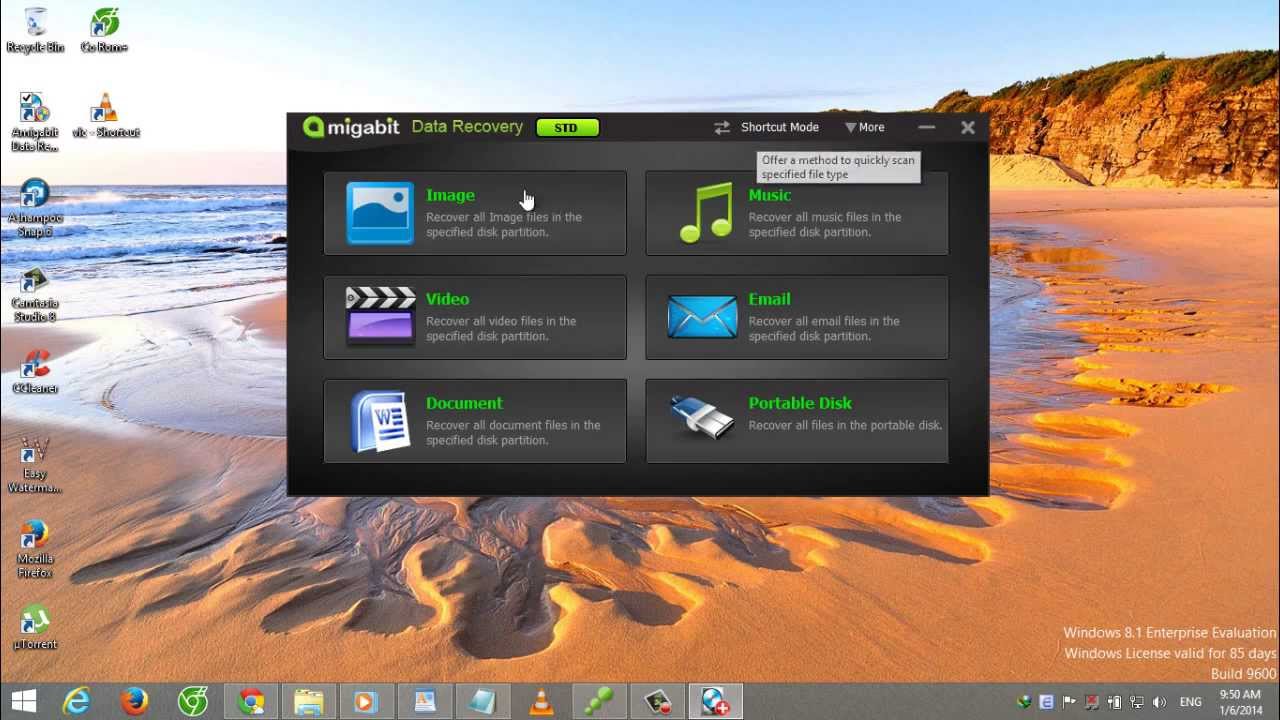 Pros
It is very simply designed and effective enough to recover files in two different modes.
Cons
When the files are recovered using the Standard Mode, the recovery process is very slow.
When the files are recovered using the Shortcut Mode, the entire selected data might not be recovered completely.
The free version of this software allows only 2 GB of data recovery.
8. UndeleteMyFiles Pro
UndeleteMyFiles Pro comes with a lot of handy recovery features as well as some attractive side features as well. You can search separately for regular and media files and can also add a search filter while using this software. It comes with two other interesting features, first one is "Files Wiper" which deletes any file permanently and the second one is "Disk Image" which makes sure that the deleted file does not get overwritten.
Pros
It is a free software which supports deep scanning and recovery of lost or deleted files.
Cons
The deep scanning for recovering files is a pretty slow and time consuming process.
It does not support the recovery of files from a damaged or inaccessible hard disk.
9. Disk Drill
Disk Drill is an efficient file recovery software which is compatible with both Windows PC as well as Mac. It can recover any lost, damaged or deleted data from the device very quickly. It comes with the feature of free scanning.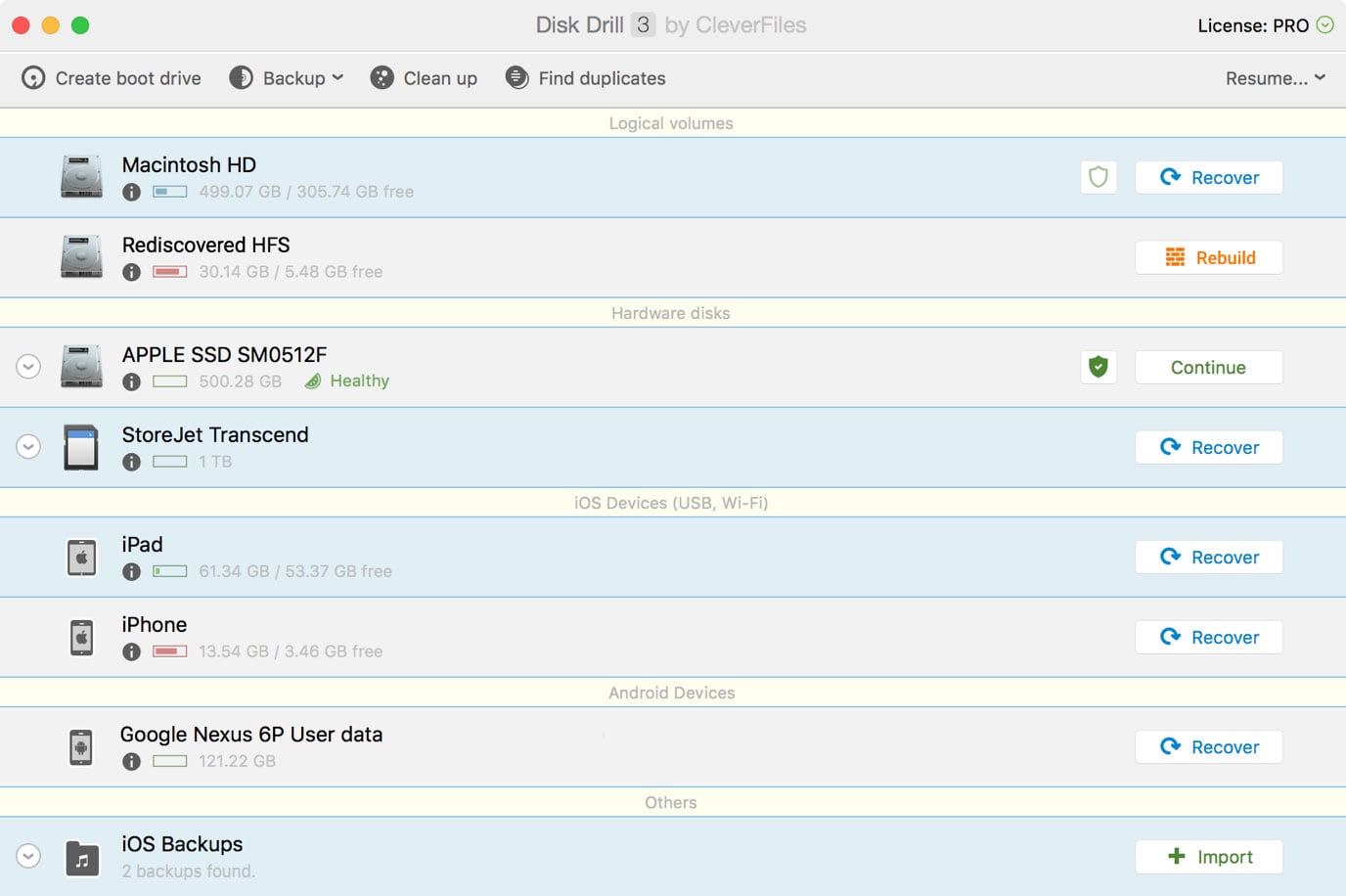 Pros
This software scans the files for free and effectively recovers the lost or deleted files.
Cons
The free version can recover only 500 MB of photos.
The deep scanning feature takes a long time to scan the files which have to be recovered.
10. PhoneRescue
PhoneRescue software effectively recovers all the damaged and lost files on your Windows PC/Mac with ease in a very secure manner. It is compatible with other iOS devices and Android phones as well.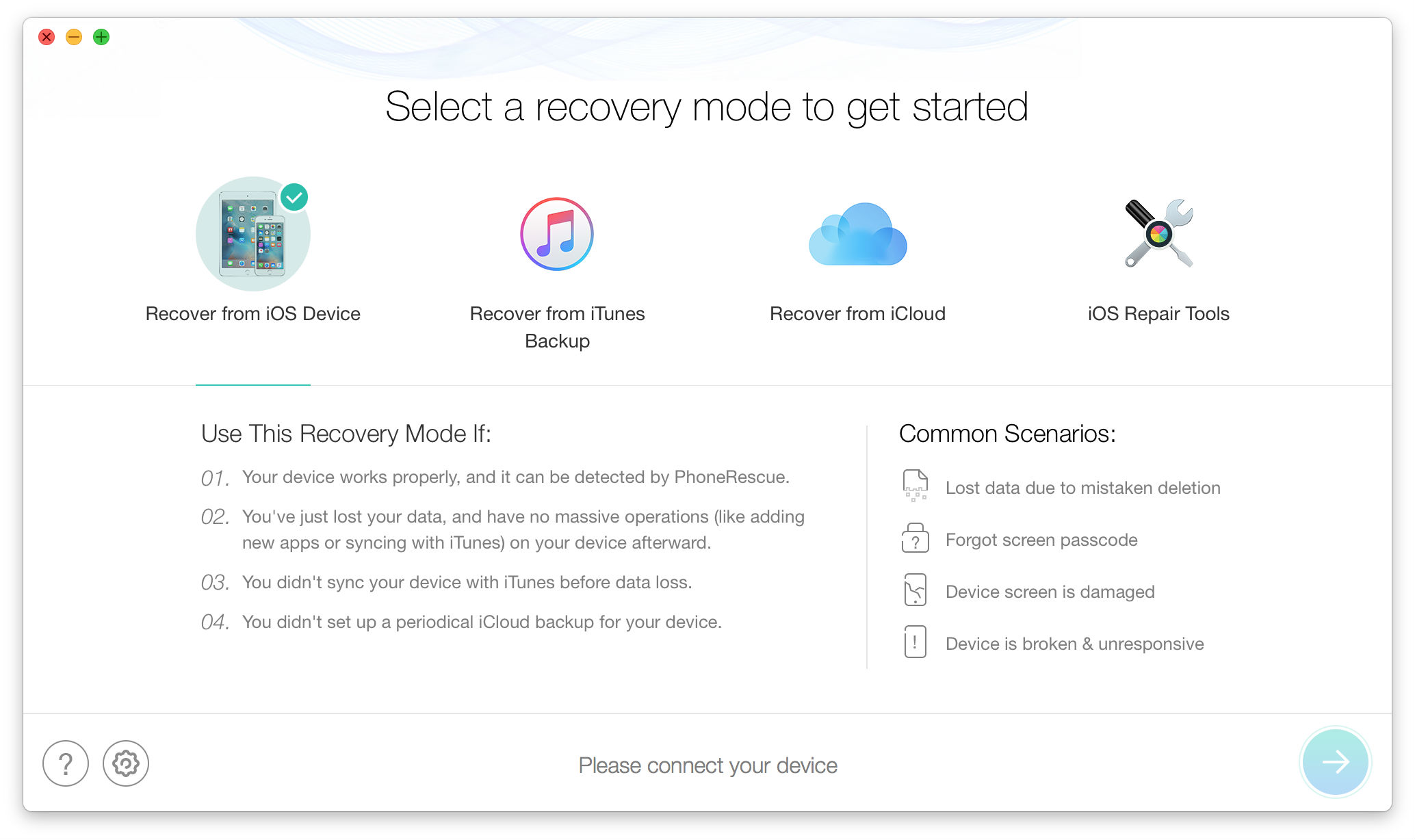 Pros
Provides a very secure platform for effective recovery of many file types.
Cons
The trial version has very limited features and does not give the entire clear picture of how the full purchased version would be.
The full version of this software is very expensive.
Conclusion
The above-mentioned file recovery software free download can be done on many online platforms. These file recovery software perform the recovery process in a very effective way but none of them can beat the performance of recovery offered by the highly recommended file recovery software, Tenorshare Any Data Recovery. It is the best software to recover deleted files and makes the recovery process very fast and efficient.