5 Ways to Recover Deleted Photos from Computer
"I recently delete a folder, but now I regret because this folder contains lots of important photos. How can I recover deleted photos from my computer?"
I believe that many people have experienced the stuff. Under normal conditions, those deleted photos are still stored in the recycle bin and can be easily recovered. But what if you can't find the pictures in there? Don't worry, there are 5 ways to help you recover deleted photos from computer.
Part 1: Is it Possible to Recover Deleted Photos from Computer for Free?
Yes, having deleted your photos from computer by accident doesn't means you can never get it back. In fact, a professional data recovery software is capable of recovering any data deleted from your hard drive. If you didn't empty the recycle bin or you have created backup before, it is possible to recover deleted photos from computer hard drive.
If you want to quickly recover permanently deleted photos from PC without backup, you can refer to Part 2.
If you didn't empty the recycle bin, then go to way 1.
If you used to create a window backup that contains the permanently lost photos, you can refer to way 2, way 3 or way 4.
Part 2: How to Recover Permanently Deleted Photos from Computer (Effective)
The easiest way to retrieve deleted photo from computer is to use recovery software. Windows Data Recovery is a powerful Windows data recovery program that helps you recover photos, videos, audios, documents and other data from PC, hard disk and other storage devices. Here is a detailed tutorial about how to recover deleted files. Firstly, download this software and install it on a Windows computer.
Step 1. Launch the program and select the location where your files lost. The locations can be the Recycle Bin, Desktop, My document or hard disk drives. Then click on "Scan" to start to scan lost files.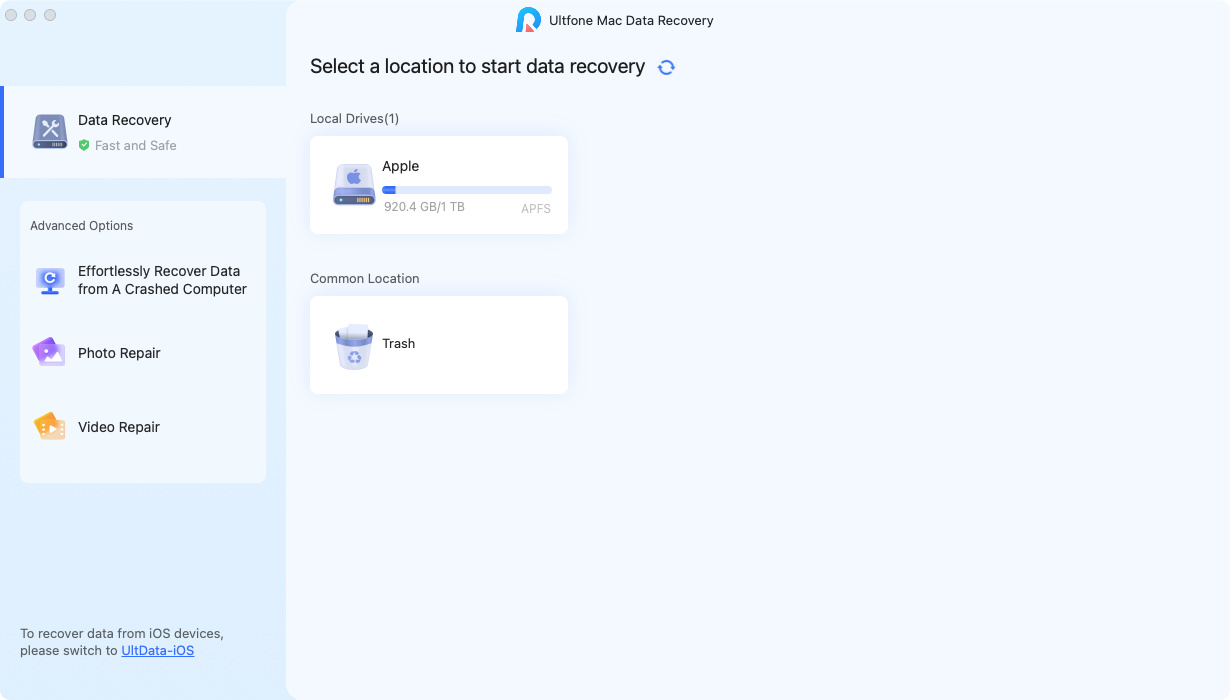 Step 2. Wait until the program complete the scan, the scan time mainly depends on your file size. When the scanning process is completed, the scan result will be displayed in file view.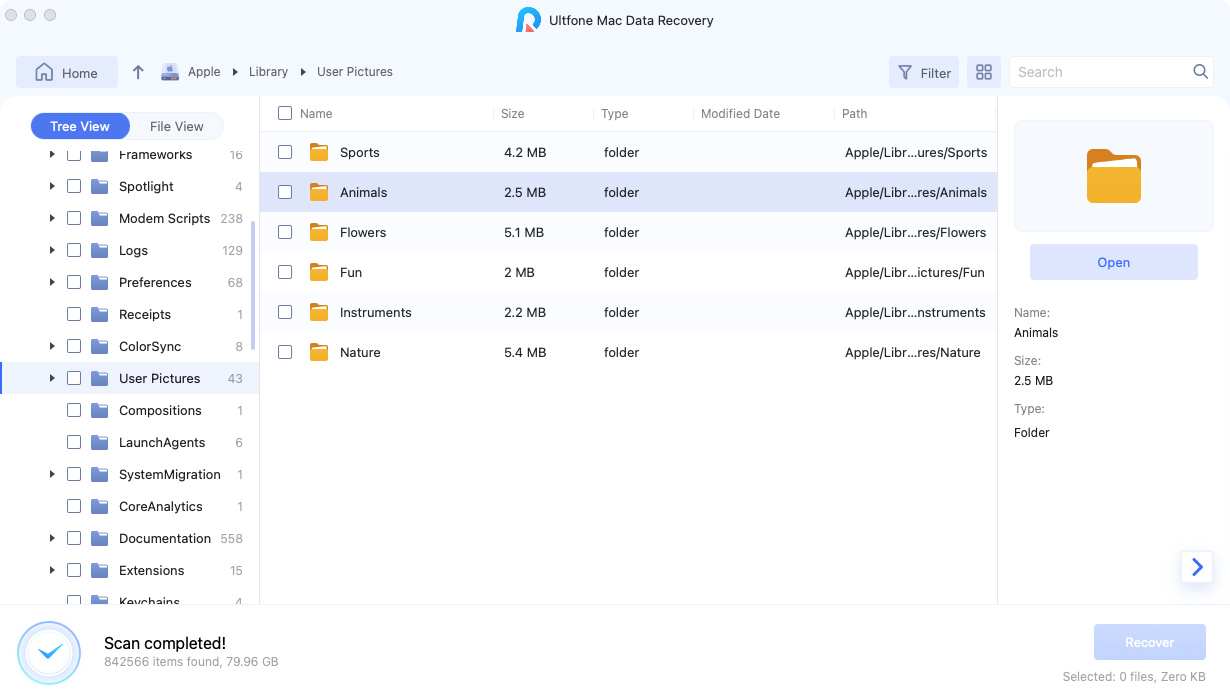 Note: If you didn't find the file you lost, please try to enter the deep scan mode.
Step 3. Select the file you need and click the "Preview" option at the right side of the page.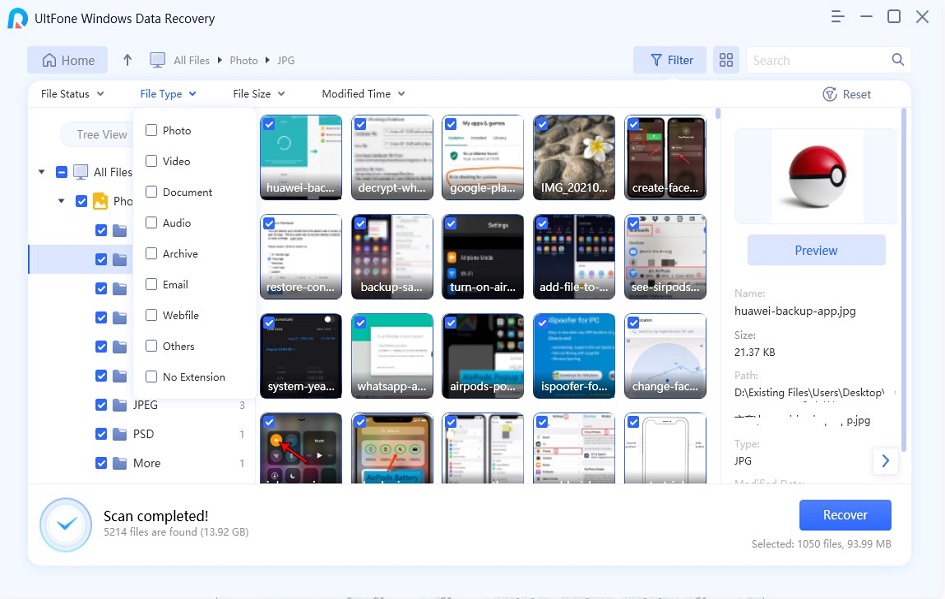 Step 4. Select the lost files you need and click "Recover", then save to the folder you want to place.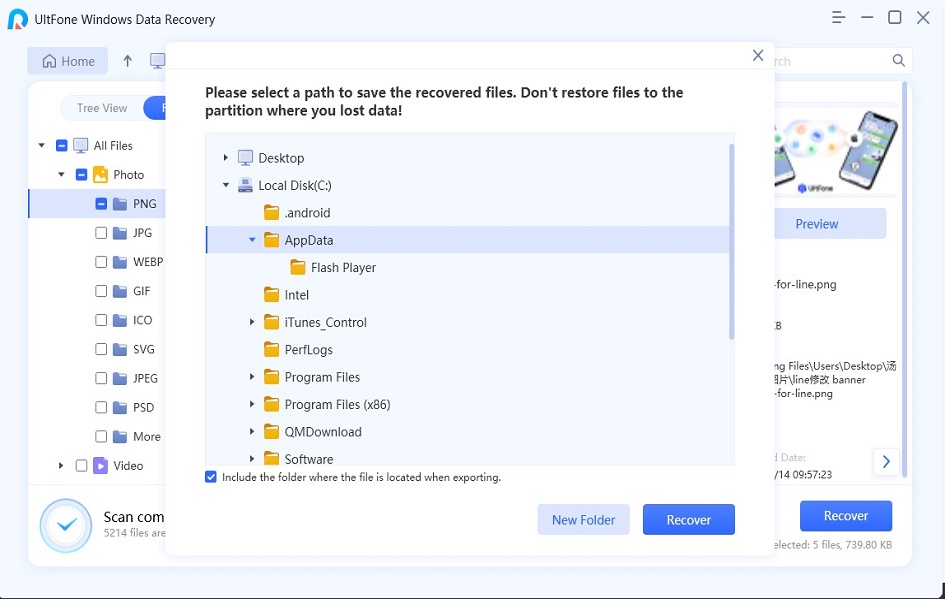 Part 3: Practicable Ways to Retrieve Deleted Photos from Computer
Way 1: How to Retrieve Deleted Pictures From Computer Recycle Bin
When you delete a file on your computer, this file won't disappear at once but is moved into recycle bin. You can get it back from there. Here are the steps to retrieve pictures deleted from the recycle bin, very easy.
Go to Recycle Bin
Select the file you needed and right click
Select "Restore"
However, if you have emptied the recycle bin, the files will be permanently deleted from your computer and you can't get it back anymore. If you want to recover permanently deleted photos from computer, please keep reading.
Way 2: How to Get Back Deleted Photos from Computer Via Backup Files
To recover deleted photos from computer desktop, you can use backup files to get it back, but the premise of using this method is you have windows backup. If you have a backup file, you can view your recent backup and recover permanently files from your Windows 10/8/7. Here are the steps:
Step 1: Open "Control Panel" on your window, go to " System and Maintenance and Maintenance", select "Backup and Restore (Windows 7)", and tap "Restore my files".
Step 2: Click on "Browse for folders" or "Browse for files" to choose the backup you previously created.
Step 3: Choose a location to save your photos.
Way 3: How to Retrieve Deleted Pictures from Computer Via File History
Windows systems has a built-in restore tool, that is File history. You need to enable this option firstly so that it will back up the files or folders you selected to external drivers. If you recently deleted files like pictures, you can use this function to recover deleted photos from computer desktop. However, this method only be applied in Windows 10.
1. Open the "Control Panel" on your computer and double click the "File History"
2. Find "Restore personal files" option in the left side and click it.
3. Select the files you need, then right-click the green button, choose "Restore" or "Restore to" a location.
Way 4: How to Recover Old Deleted Photos from Computer Using The Restore Previous Versions
It is simple to access previous versions of any of your files or folders on your Windows 10/8/7 computer.
1) Navigate to the file or folder you want to recover from, right-click it and choose "Restore Previous Versions"
2) The pop-up window will display a list of all folder versions by date and time.
3) You can double click on the folder or file to check if the documents are available or click the "Open" button.
4) After checking, return to the previous step and navigate to the folder you wish to recover from, click "Restore" button and then select a folder to save .
5) You can also 'Copy' a single file from the Shadow Copy backup and restore it to the original location.
Bonus Tip: How to Protect Your Photos Stored in Computer from Being Lost
Below are 4 easy steps to prevent photos loss.
Back up regularly: To avoid permanent data loss, it's necessary to develop a habit to back up files regularly. You can use online file storage like iCloud, Google Drive to back up your photos automatically.
Install an anti-virus software on your computer to avoid the virus's attack.
Select "Restore"
Protect your key file or folder with a password to prevent other people from using it.
Shut down the computer properly: You are supposed to save your data before you shutting down the computer. If not, it's easy to result in data loss.
Conclusion:
You may ask can you recover deleted photos from computer? Wish i could clear your doutbs of mind after this post. In reviewing, This post solved the problem on how to recover deleted photos from computer hard drive. The easiest way is to use Windows Data Recovery . Also, you can try other solutions listed above to recover deleted photos and videos from computer but there is little chance of success.