[Solved] iPhone is Overheating, How to Fix It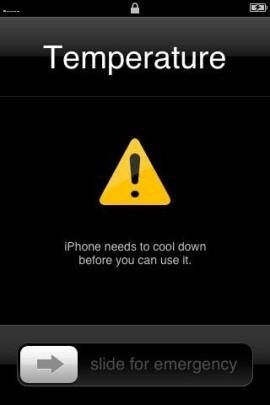 "I have been very concerned about my new iPhone 6 plus overheating - not warm - not hot - very very hot! It is not because it is being charged as it overheats no matter what I am doing with it."
iPhone keeps warning you "iPhone needs to cool down before you can use it"? I have heard a lot of iPhone users complain the overheating problem. Below we list the possible reasons why your iPhone get hot and common ways to prevent your iPhone overheating. Read on, please.
Part 1: Why Your iPhone Get So Hot?
Be exposed under high temperature
If you use your device in extreme conditions with temperatures that are too high, your iPhone may not function properly and get hot.
Charging
The iPhone may get a little hot when it is charging. According to Apple, this is normal and you should not worry about this.
Working at a furious pace
When you have first picked up your phone, you are using it heavily: downloading numbers of apps, playing a graphics-intensive game, watching movies for long time, etc. Your iPhone is working at a furious pace the CPU is revved up to 100%. This is the reason why the iPhone may get very hot.
Apps
Some apps will cause your iPhone to overheat. Even when your screen is turned off, some apps, such as Facebook, still run in efficiently in the background. It may cause the overheating problem, but it can also have the impact on your phone's battery life.
Part2: How to Prevent iPhone SE/6s/6s Plus/6 Plus/6/5s/5c/5/4S Overheating?
To restore iPhone from iCloud, you need to download the whole iCloud backup to PC first which would take a long time. However, this mode empowers you to optionally download file types from iCloud in a more time-efficient way.
Avoid Exposing to High Temperature
Leaving an iPhone in direct sunlight can cause the device to quickly overheat, so you'll want to avoid leaving the device in direct sunlight. Don't leave it in a car. Temperatures can rise in parked cars quite rapidly.
Turn off Background App Refresh
One of the easier ways to solve iPhone 6 overheat problems is to turn off Background App Refresh. Simply go to Settings, then General and turn the feature off. A lot of people fix iPhone overheating and battery draining issues in this way.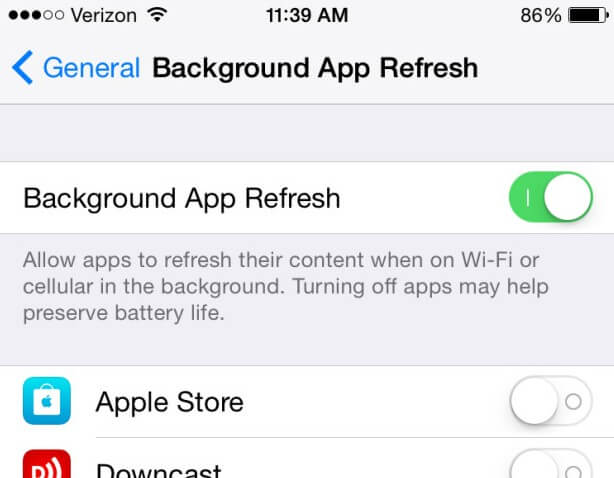 Close Apps and Services not in Use
Close all apps and services (Bluetooth, Wi-Fi, GPS, etc.) currently not in use. You can find all running apps by double-tapping the Home button, then holding an app icon to bring up the "X" symbols and shut them down.
Disable sync for Safari
Go to Settings, tap on iCloud, and disable sync for Safari. This simple fix also helps a lot of people solve their iPhone overheating issues.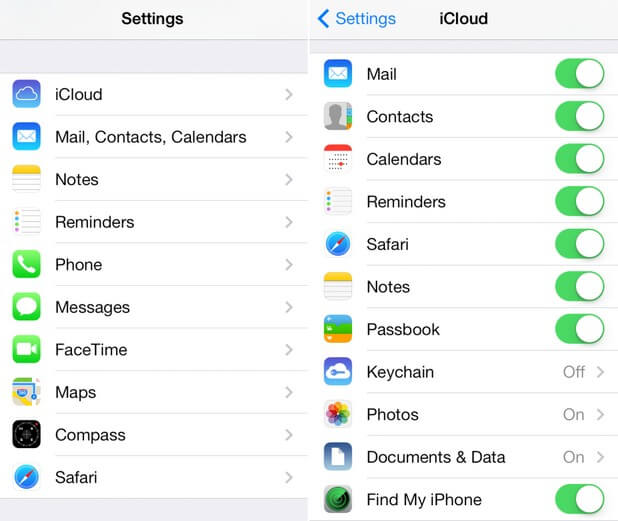 Hard Reboot Your iPhone
Press the home + sleep/wake button simultaneously for 10 seconds to hard reboot your iPhone. In this way, any process that was stuck in the memory should have been flushed away.
Reset All Settings
Go to Settings -> General -> tap on Reset All Settings. This is extremely useful to fix overheating problems with misbehaving apps.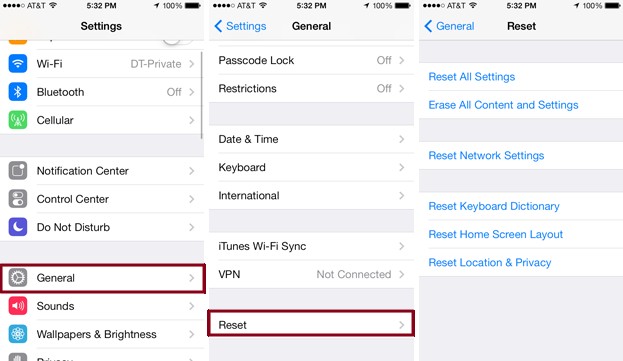 Restore
If you've done all the steps above and your iPhone still gets hot, you need a total restore. Backup your iPhone first as these will be lost. Connect your device to your computer. iTunes will recognize your iPhone, and once it does, choose Restore in the iTunes summary panel.
So, we have list several ways for you to prevent iPhone getting too hot. Remember some third-party cases may affect the phone dissipating heat and cause your iPhone overheating.