How to Recover Photos on iPad Pro, iPad Air, iPad Mini, iPad 4/3/2
Photos play a very important role. They depict the memory that we have captured at that particular time. Hence, they have a significant value in our daily life. And sometimes, people tend to lose these pics. Hence, they search for different methods that can help to recover iPad photos. If you are one of such users, then you are at the right place. We have a few solutions that can help you to recover lost or deleted iPad photos, including recover permanently deleted photos from iPad Pro, iPad Air, iPad Mini, iPad 4/3/2.
Solution 1: Recover iPad Photos without Backup
If you need to know how to restore photos on iPad without backup, then there is a simple method for this. You can use iPad Photos Recovery Software . his iPad data recovery tool can find and recover lost photos, messages, contacts, and other data without backup. Hence, if you do not have an iTunes or iCloud backup, let's see how it helps to recover permanently deleted photos from iPad.
Step 1: Install this program on any PC or Mac. Launch it and select "Recover from iOS Device". Follow the onscreen tip to connect your iPad to computer via USB cable.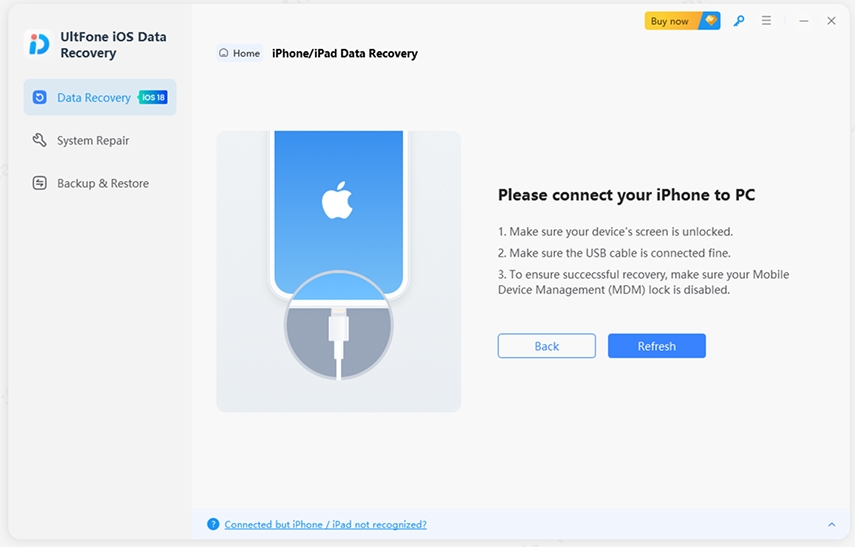 Step 2: You can select file types you want to recover. This iPad photos recovery software supports to recover both camera photos and app photos.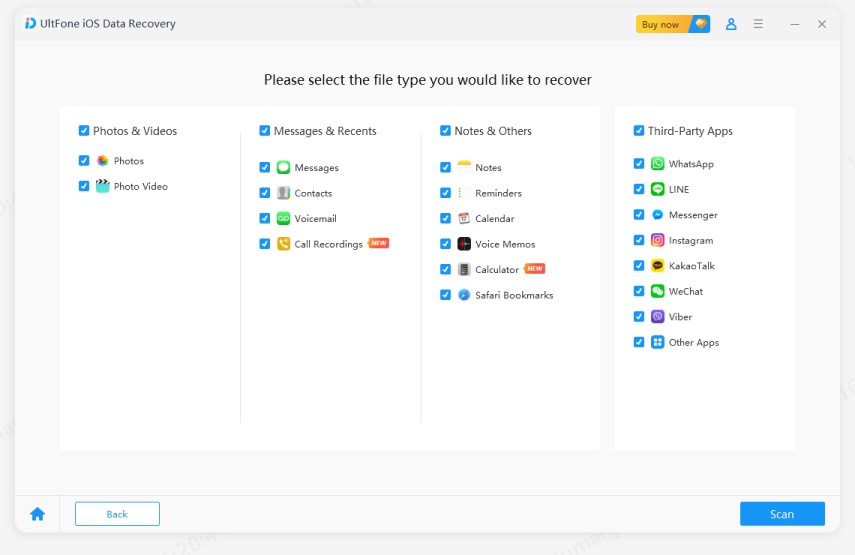 Step 3: This program will start scanning and displaying data. You can preview your files before recovery.
Step 4. Now, you can check all photos you've lost and click Recover button. You can restore photos to iPad directly or save them to computer.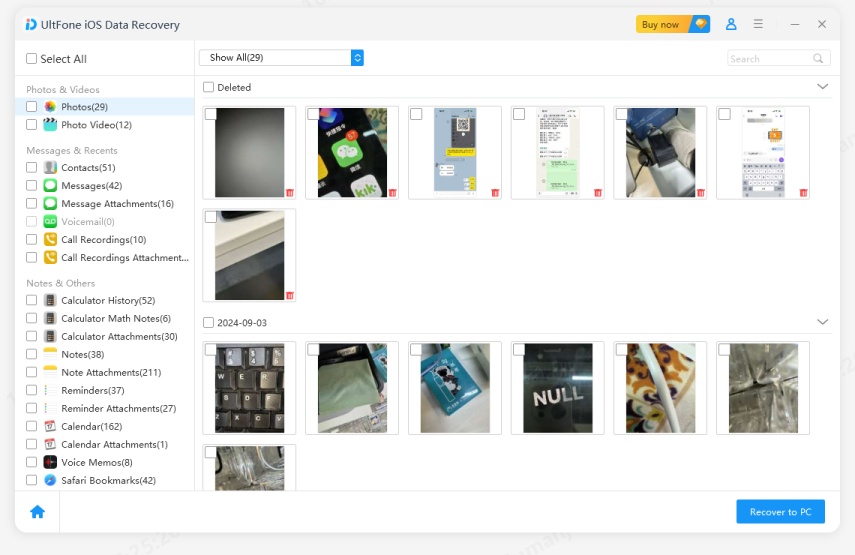 Solution 2: Directly Restore Data from iCloud
If you have made an iCloud Backup of your data, then you can easily recover deleted photos on iPad. This is very simple. All you need to do is follow the below given steps.
Step 1: Go to Settings >> General >> Reset >> Erase All Content and Settings. This will erase all data on your iPad.
Step 2: When you opt to remove the data, you will be asked for your passcode for the confirmation of your decision. Confirm by clicking "Yes" that you wish to erase the data on your iPad.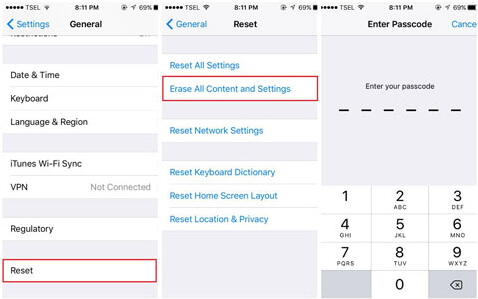 Step 3: After the data is erased, your device will be restarted. Make sure you are connected to a strong network. On the Apps & Data screen, click "Restore from iCloud Backup" and sign in to iCloud using your Apple credentials.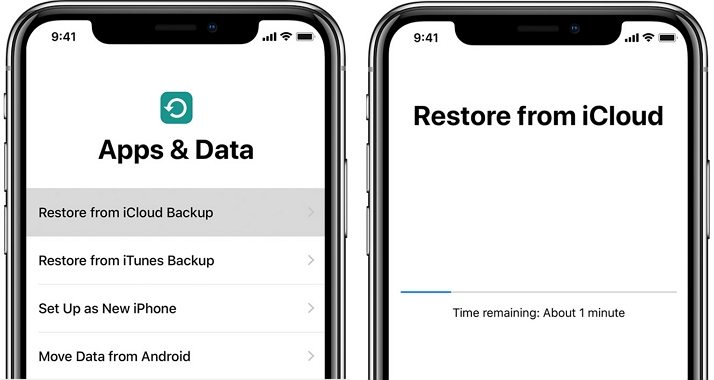 Step 4: Follow the on screen instructions and choose the suitable backup to restore. Make sure you choose the latest backup. This can be done by verifying the date and time of the backup. Hence, this is how you recover missing photos on iPad.
Note: This method of recovering iPad photos will delete all existing data in your device. If you do not want to wipe out other data, you can use the iOS Data Recovery to selectively restore photos.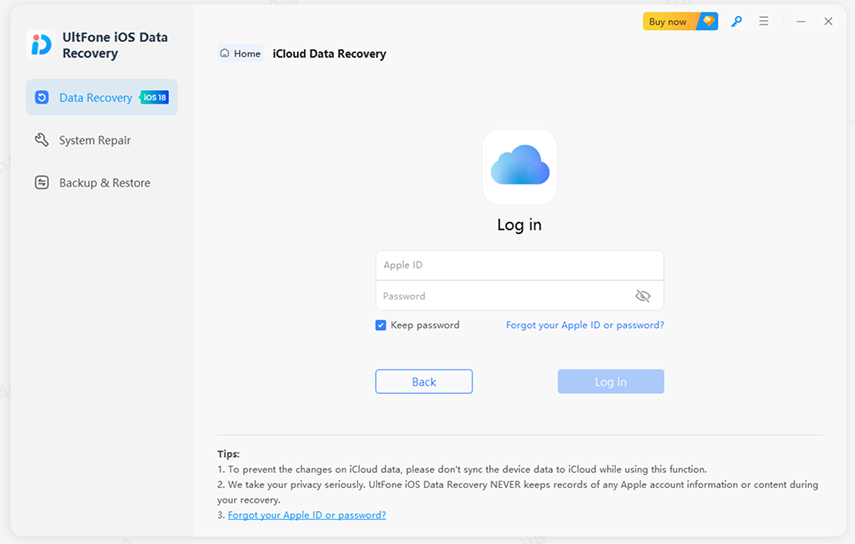 Sign into your iCloud account and select a backup to extract photos.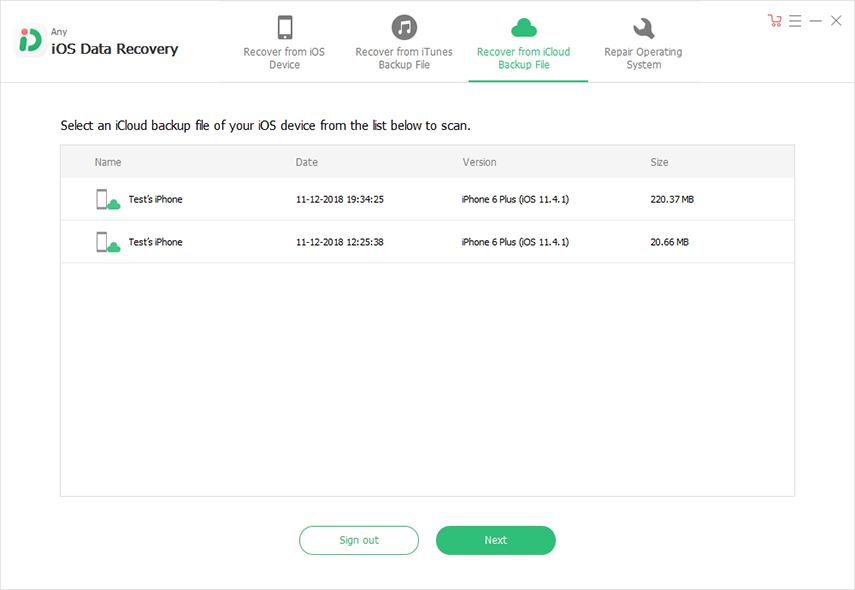 Solution 3: Recover Recently Deleted Photos on iPad
If your photos were shot with iPad Camera app and they were deleted less than 30 days, you can recover from Recently Deleted Album on iOS device.
Go to Photos app and find "Recently Deleted" album. This folder will contain all the pics that were deleted recently. Select the images that you wish to recover and choose "Recover.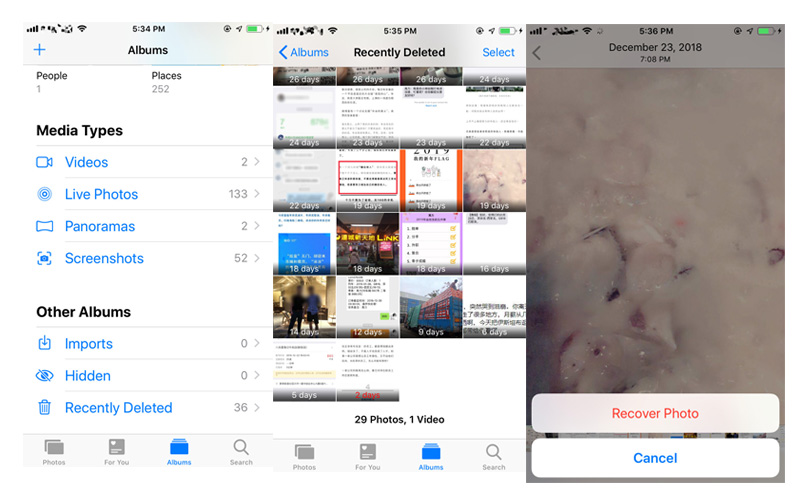 The only drawback of this method is the time limit. This means, you can recover only those images, which are not older than 30 days. Photos older than 30 days get deleted automatically.
Solution 4. Retrieve iPad Photos from iTunes Backup
If you have a previous iTunes backup prior losing files, you can restore iPad from backup. iTunes can help you do this but it will get all existing data replaced with data in the backup, which many people hesitate to use. An iTunes backup extractor allows you to extract files from iTunes backup.
You can preview and select files in this backup to restore to iPad directly or save to computer. It won't replace existing data in your device.
Summary:
That is it, you just had a look on the top 4 solutions that will help you know the answer to "how do I recover permanently deleted photos on iPad?" question. You can always use iPad data recovery software to recover photos without backup, or extract photos from backup.