Retrieve Deleted Files from SSD Card
I use a 500GB Samsung SSD on my laptop. But it seems, after the sudden shutdown of my laptop all my files from that SSD have been erased. This is a brand new SSD; I bought just a few months back. I don't know if the hardware is defective or it happened due to the abrupt shutdown. Most importantly, how do I recover those files?
SSD is a storage device, just a modern one. It is faster, efficient and works perfectly. So, if you are facing data loss issues, you can easily make SSD recovery using proper data recovery methods and programs. Rest of the details are discussed below. Take a look.
SSD Overview: What is An SSD Card?
The Solid State Drive or SSD is a modern storage chip. The SSD is made of solid-state electronic memory chips, designed to write and read data. These modern storage chips are designed to enhance the life expectancy of the notebook batteries, decrease the weight of the device and boost the performance.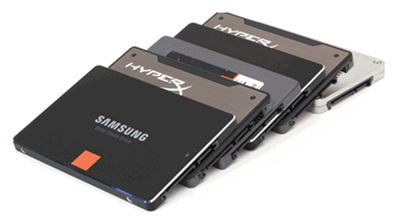 The launch of SSD helped a lot to overcome the physical limitations of the said devices. Nowadays, the said storage chip is widely used, replacing older models of hard drives with its high-speed performance. 
What are the qualities of SSD, making it so popular?
The SSD's access time is significantly faster than a regular hard drive.
The access time of SSDs does not depend on the synchronization of the read or write interface with the data sector, unlike older hard drives.
Durability is enhanced, lower vibrations, extended stability and lower temperature.
SSDs are also resistant to strong magnetic fields.
Best SSD Data Recovery Software – Any Data Recovery
SSDs are the modern replacement for the older, bulky hard drives. Although these storage chips are small and expensive, the main properties are basically the same. So, just like hard drives, SSD data recovery is also possible.
The procedure is very similar but the best way to recover deleted files from SSD is to use the advanced services provided by a professional 3rd party software. Among numerous such programs, we recommend the use of Windows Data Recovery, as the program's data recovery rate is excellent and convenient to use. 
You can use the following method to recover data from dead SSD using Any Data Recovery.
Step 1: You need to download and install Any Data Recovery on your computer and then run it.
Step 2: After launching the program, choose the SSD and click "Scan" to proceed.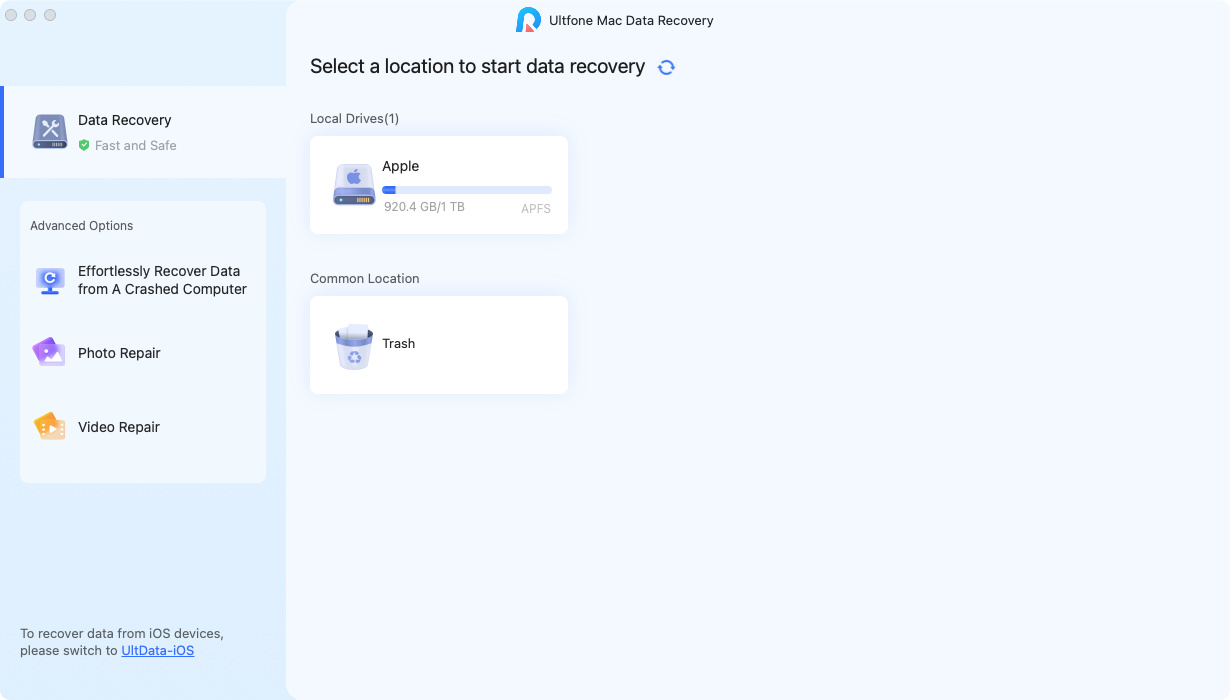 Step 3: The scan will take time, depending on the size of the SSD. After the scan is complete, the files will be displayed on the screen.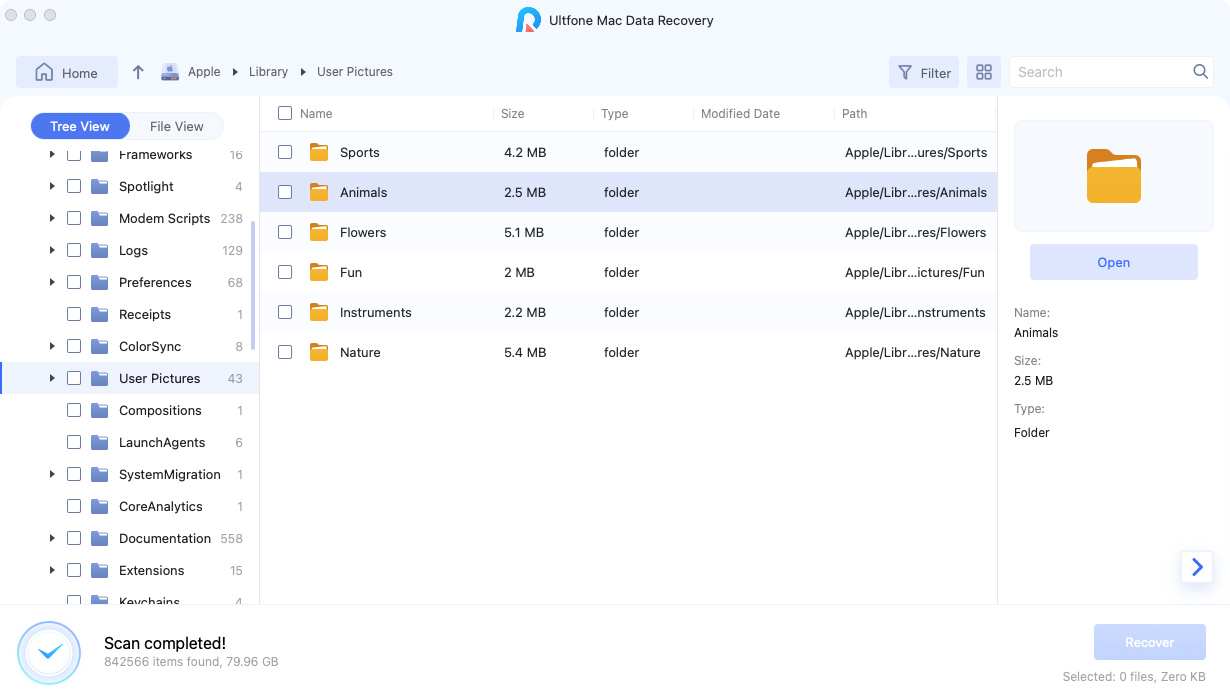 Step 4: As for additional details for the recoverable files, change the preview mode to thumbnail.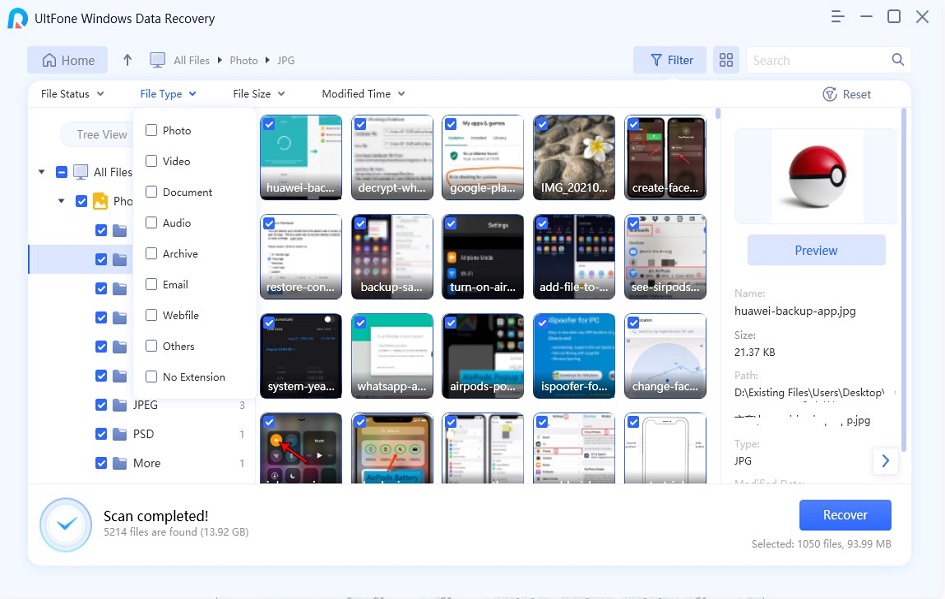 Step 5: Finally, select the files that you wish to recover from the list and click on that "Recover" button below.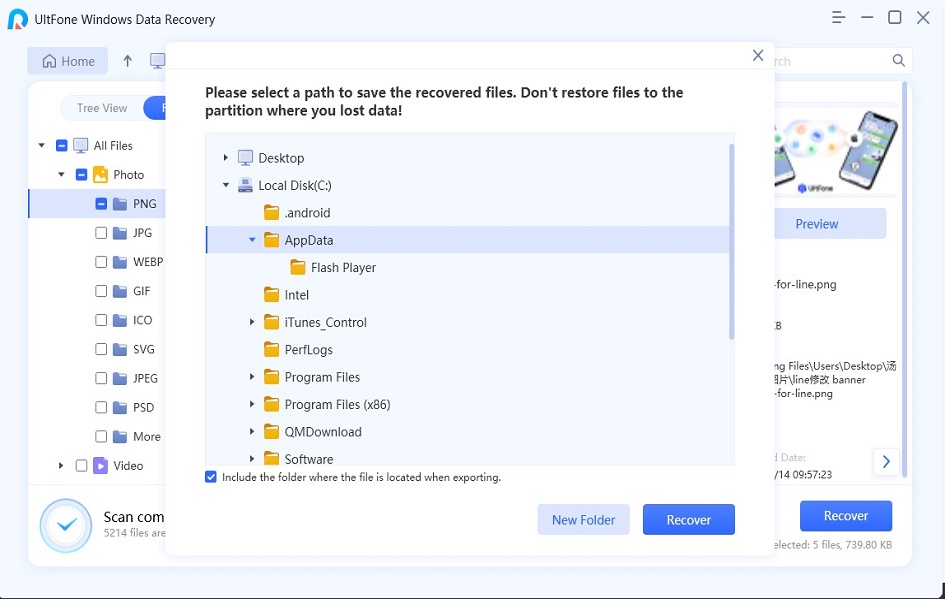 You will also be asked to choose a path for the files but don't select the same SSD from where they were lost initially.  
How to Avoid Further SSD Data Loss Trouble
SSD file recovery with Any Data Recovery is pretty simple, as you just saw in the previous part of the article. But it is also not healthy for an SSD to cause data loss numerous times.
This practice will cause inconvenience to you and reduce the longevity of the said drive. So, you better take steps to protect the integrity of your SSD. We have listed some tips for you, check them out. These will help you to avoid data loss, unexpectedly:
You need to backup important files on a regular basis.
You are required to download and install an effective anti-virus program for security and removal of any virus or malware on your SSD. 
You need to stop using the SSD if data loss has happened. Otherwise, files will be over-written and recovery of the lost files will become impossible.
Get help from SSD data recovery tool for the recovery of those lost files.
Conclusion
Whether it was accidental or intentional, data recovery from an SSD is very much possible. You can use conventional methods of data recovery which will be slower and less effective but using a professional 3rd party program like Any Data Recovery is far more effective and you will get guaranteed file recovery.