How to Completely Wipe Hard Drive Leaving No Trace
"I'm selling my HP G62 Laptop, and before I ship it out, I am going to erase everything.
My husband says he wants to make sure that absolutely everything has been erased so that no one will be able to recover files to steal our identity, bank info, passwords etc. "
- Anna from Yahoo Answer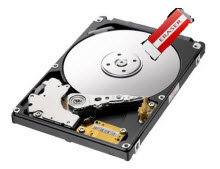 Before donating or tossing out your old computer, it is important to make sure all data erased permanently from your hard drive. It is dangerous if you didn't wipe hard drive completely for a trashed computer is always a gold mine for data thieves. Thinking about others using your data to access your bank accounts, sabotage your business or even steal your identity to do something illegal. Isn't it horrible?
You may realize that it is necessary to erase hard drive. However, you don't really get the idea that simply apply delete command or format hard drive will not clear hard drive clean. It is not secure enough if the files are not overwritten. If the data is still there, they can be recovered by a knowledgeable technician or data recovery software. Then how to completely clean up wipe disk with no trace?
Data Wipe is an effective and reliable hard drive memory clean software. It will overwrite data in hard drive over and over again. Each new round of data rewrite will make original data becomes more difficult to recover. The software will rewrite hard drive many rounds as it will be, making data unrecoverable forever. The following content shows you how to shred hard drive data step by step.
Step 1. Install Data Wipe in Your Hard Drive
Download Data Wipe and install it in Windows PC. This program works well on all Windows operating system including Windows 8, 7, XP, Vista, 2000, NT, etc.
Step 2. Add Files, Folders and Partitions to be Erased
Launch the program. In the main interface, select a data wipe mode to import data you are going to delete. There are three data wipe modes available there. You can permanently delete a partition one at a time or clear specific files or folders one by one.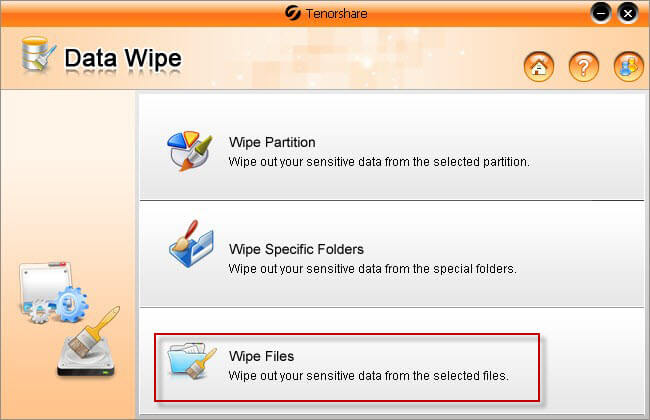 Step 3. Perform Hard Drive Data Wipe
In the task list, after indentifying which files you would like to wipe, click "Next" to begin data wipe. This software allows you to save the record when finished erasing data. You can click "Save as" to keep one record or just click "Close" to finish operation.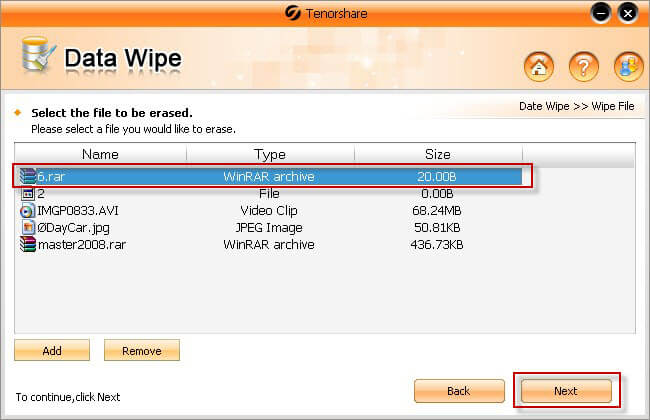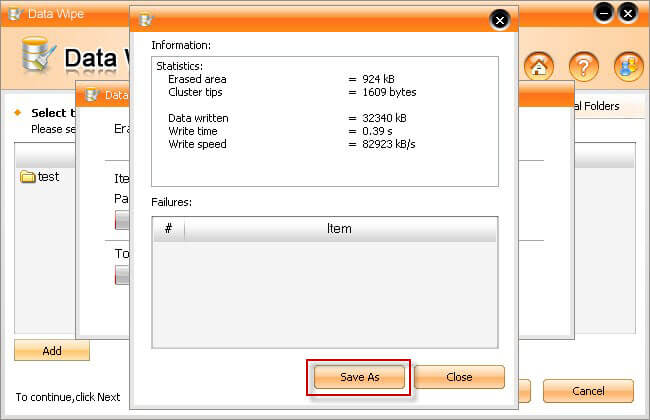 Tips: Data Wipe will wipe external hard drive as well. When you need to clear portable hard drive, just connect it to computer with USB portable and erase data as above wizard.