How to Change or Check your Primary Location on Facebook Dating
Facebook dating is a stellar addition to an already feature-packed Facebook app. Available for both iOS and Android, it lets you look for potential dates within a 100-mile radius.
But many people wish to explore new profiles or get in touch with people from other cities. This can be achieved by changing your location on the Facebook app. If you're curious about how to change location on Facebook dating, then you're in for a treat.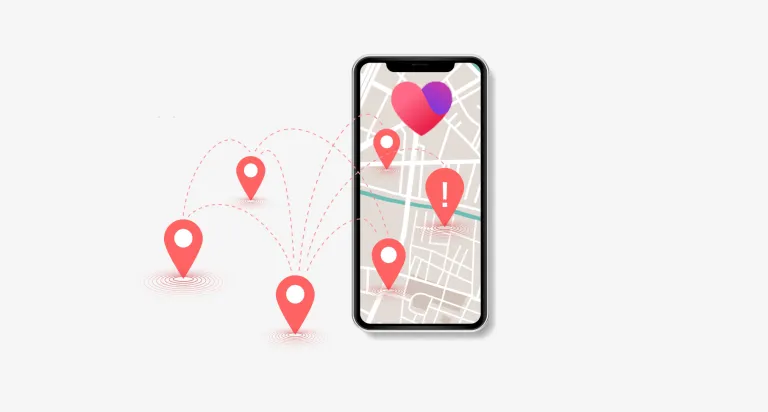 This article will walk you through the details of how to change primary location on Facebook dating in 2023. Give it a read and let us know how it goes.
Part 1. Benefits to Change Location on Facebook Dating
Truth be told, there can be several reasons why many people love to change Facebook dating location. Maybe, you have gone through all the potential matches in your locality, but nothing impresses you. Or you wish to see fresh faces to bring the much-needed spark back in your life.
In short, the major benefits of changing Facebook fating location includes:
Exploring dating profiles in a big or multiethnic city to get more options.
Fulfil your curiosity of finding a perfect match from some specific area.
Privacy factor like if you don't want to make yourself available for people in your area.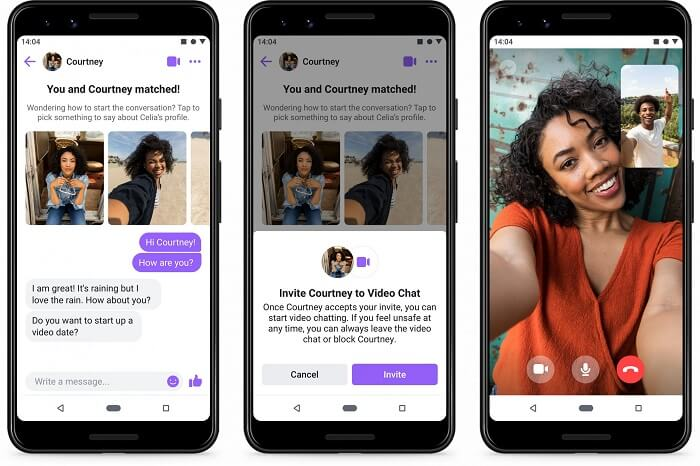 Whatever the reason, you can easily fulfil your wishes if you know how to fake dating location on Facebook. Simply change your geographical location to anywhere in the world, and voila – start exploring new people. You never know where and when you'll stumble upon the right person.
Part 2. How do I manually change my location on Facebook Dating?
Coming to the main part, how to change your location on Facebook dating. Luckily, Facebook offers an official way to switch your location manually via its Settings.
Unfortunately, this method only updates your current location to the nearest place you're in, allowing you to explore people in the neighborhood. You just cannot switch the location to any specific place that beyond a 100-mile radius.
Having said that, to change primary location on facebook dating:
Step 1. From the Facebook app, navigate to Facebook Dating.
Step 2. Tap on your profile and select Edit.
Step 3. Next, tap on "Dating location" > Update Dating Location as shown in the figure.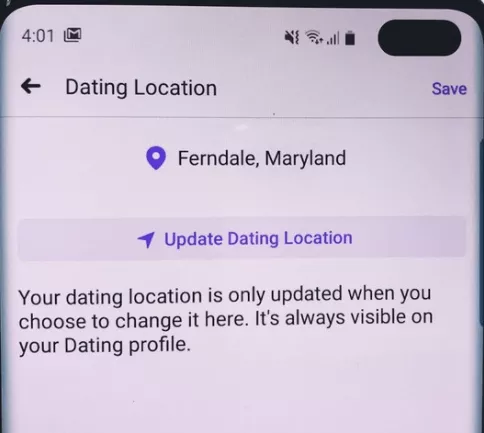 Step 4. Save the changes.
The biggest downside of this trick is that it will update the location to a nearest place you have visited. You can an opportunity to explore the dating profiles in your immediate neighborhood. But if you wish to try your luck in some other city, this method won't work.
For that, we have another solution in store for you in the next solution.
Part 3. How to Fake Your Location on Facebook Dating to Anywhere
Looking for the most trusted option for how to change location on Facebook dating to anywhere in the world? Take assistance from UltFone iOS Location Changer.
This powerful location spoofer offers a 3-click procedure to switch Facebook dating location to your favorite spot. It can be another, city, country, or even a continent, and you can also search for specific coordinates. No need to worry about the distance anymore.
And thanks to its latest update, the program is now compatible with both iOS and Android phone. Use this remarkable software and spoof your Facebook location to wherever you wish. And most importantly, it lets users to change location free for 2 times. Download and use it now!
Using UltFone Location Changer is as easy as it can get. Just follow the below simple guide:
Step 1

Run UltFone iOS Location Changer on your computer. Be sure the "GPS Change" icon is selected on the left tab and hit Enter.

Step 2

Now, connect your device to the computer and hit Next to get going.

Step 3

The program will show the world map on the screen. Enter any location or move your mouse manually to get any location you wish.

Step 4

And that's it. It will apply the new location to all the location-based apps on your smartphone including Facebook. Now, go to your Facebook dating profile and start finding new matches.
With its easy-to-navigate interface and cost-effective subscription plans, it is the best location spoofer in 2023.
Some of its noteworthy benefits include:
It lets you change your Facebook dating location to anywhere you wish to explore new people.
You can save the favorite spots for future references.
The app guarantees high-accuracy in taking you to the desired spot.
Supports all the location-based apps like Pokemon Go, Snapchat, Instagram, and more.
Its latest version is compatible with both Android and iOS.
Offers free trial to the users to gain their trust.
Part 4. FAQs about Change Facebook Dating Location
Here are some common queries that you might be interested in.
Q1. Why won't Facebook Dating let me change my location?
If you're unable to switch your Facebook dating location, maybe the Primary location doesn't match with Dating location. Try updating your Dating location to get rid of the problem.
Q2. How to fix location mismatch Facebook dating?
You may face the Facebook dating location mismatch problem if your primary location and Facebook dating location are not same. Once your make sure both the locations are similar, you can continue looking for new matches.
One simple way to change your primary location is using UltFone iOS Location Changer. This location spoofer empowers you to switch your Facebook location to match it with dating location.
Q3. Can I change my Facebook Dating location to another country?
Yes, easily. To change my Facebook Dating location to another country, all you need is a professional and reliable location-changing software to accomplish the task. The internet is awash with these location-spoofing tools. But UltFone iOS Location Changer stands out in terms of accuracy, compatibility, and user-friendliness.
Conclusion
This article has discussed ways for how to change location on Facebook dating in 2023. You can use the manual method through Facebook Settings, but it only updates the current location.
But with UltFone iOS Location Changer, you can switch Facebook Dating location to any city or town quickly. It is safe to use, compatible with both Android and iOS, and offers amazing benefits to users. Click here to download this program for free.
If you have any further inquiries, feel free to contact us.