How to Cut/Crop/Trim Videos for WhatsApp Status
If you've ever shared videos on WhatsApp, you'd know that it only allows you to send videos smaller than 16MB in size. If you ever try to send a video that is larger than this, the app will not let you do that.
If you have an important video that must be sent to someone, then what you can do is you can trim the video so that it becomes smaller and falls under 16MB and that way the app will allow you to send over the video to your contacts.
There are a number of apps out there that help you cut or trim a video to make it smaller for you. These apps are available for Android, iOS, Windows, and even Mac machines so you're generally covered unless you use an alien operating system.
Also, trimming the video becomes easier if you have it stored on your iPhone or iPad as these devices have built-in video trimmers for you to cut down on the size of the video. That way, you can reduce the size and thus be able to send it to someone using WhatsApp.
Also Read
Part 1: How to Trim a Video for WhatsApp on an iPhone or iPad
Make sure the video you want to send using WhatsApp is located in the Photos app on your iOS device. Usually, most videos are saved there so you shouldn't have any issues.
To begin to trim, open the Photos app on your device and select the video you would like to trim. Then, tap on the edit icon to open the video editor interface on your device. Tap on timeline and you should see two handlers letting you trim the video. Adjust the handlers according to how you want to trim the video and then tap on Done to save the trimmed video to your device.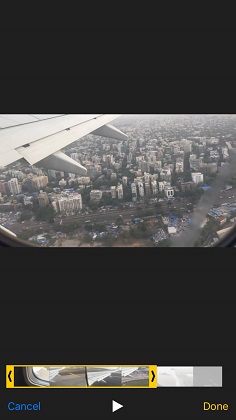 The video will be saved in the same Photos app on your device and you can then share it with your friends or family using WhatsApp as the size of the video has been reduced by trimming it.
Part 2: How to Cut/Trim a Video for WhatsApp on an Android Device
If you don't use an iOS device and have your videos stored on your Android, then you also have the feature to trim or cut a video on your device and that too without installing any third-party app.
The feature to trim a video is built right into the WhatsApp app and that's what you're going to leverage to cut down the size of a video on your device.
Launch the WhatsApp app on your device and open a chat with someone. Then, tap on the attachments icon followed by Gallery. Choose the video you would like to trim and it will appear in the editing tool in WhatsApp. Drag the handlers and the video will be trimmed. Make sure you adjust them properly so that the parts you want to show in the video are intact.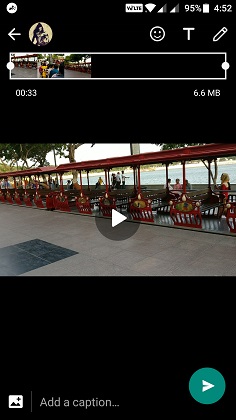 Once the video's been trimmed, tap the Send button to send over the video to your contact. Since the video is no longer bigger than 16MB, it will be sent to your contact without any issues.
Part 3: How to Trim a Video for WhatsApp on Your Computer
If the video you want to share is available on your desktop, then you do have many ways to trim it to make it WhatsApp friendly.
On a desktop, a video can be trimmed using many apps and one of the best and free one is Adoreshare Quick Video Cutter. It's an open-source app that allows you to trim and cut videos on your Windows, Mac based computer. You can head over to its official website to download a copy of the software.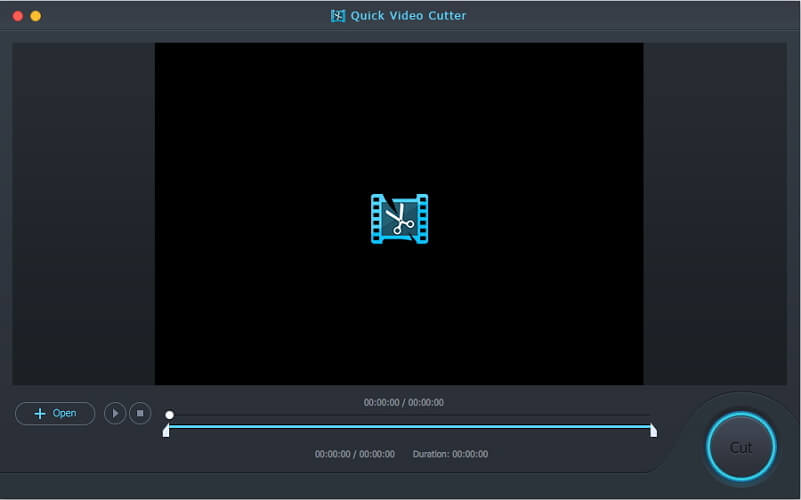 While trimming a video for WhatsApp, it's important that you do not do it incorrectly or you will lose the original video file. If that ever happens to you, then you will need to use an app that can help you recover WhatsApp from your device. One of these data recovery apps is called UltFone iPhone Data Recovery that enables you recover lost or deleted WhatsApp chats including on iPhone 12/11/XR/XS/X/8.