How to Fix an iPad Says Activation Required
It's been months, and my iPad keeps saying activation required. Regardless of what I try, all attempts fail. Can someone please help me to get rid of this annoying error?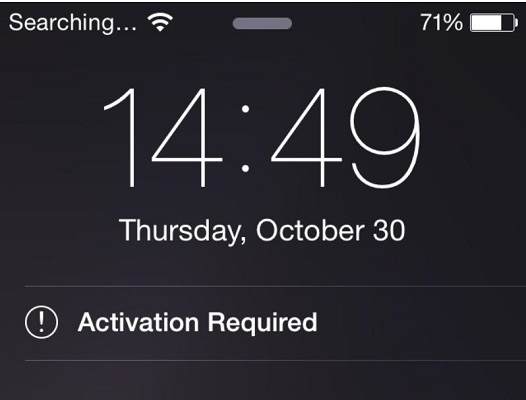 Even though Activation Lock is a useful feature, sometimes the function misbehaves, and users get error messages. When the iPad says activation required, it is a sign that the iPad couldn't reach the server or the service is unavailable. If, unfortunately, you've stumbled upon this error and want to get rid of it, then our guide will help you out. Read carefully and learn how you can fix the iPad activation error.
Part 1: Why Does My iPad Say Activation Required?
If the iPad is saying activation required, then the reasons behind it could be one of the following.
From time to time, Apple updates the patches, which prompts the users to reactivate the lock.
When the iPad is linked to a different Apple ID, and it needs to be reactivated.
Network error could also lead to the activation error.
In case the activation request fails, the message will appear again and again.
Without wasting any time, we will move on to the methods you can use to resolve this error.
Part 2: What to Do When iPad Keeps Saying Activation Required
To help out all iPad users who are going through this dilemma, here are some methods you can try when iPad mini activation is required. Try them one by one and see which one works for you.
Method 1. Force Restart your iPad
Forcing a device to restart removes random errors, glitches, and free up cache as well. And there is a probability that the iPad showing activation required is just a temporary error. As the steps for different iPad models vary slightly, make sure that you follow the right steps.
For iPad with Face ID: Press Volume Up > Release > Press Volume Down > Release > Press Power button> Release when Apple logo appears.
For iPad without Face ID: Press Home Button > Press Home button > Hold for 10 seconds > Release when Apple logo pops up.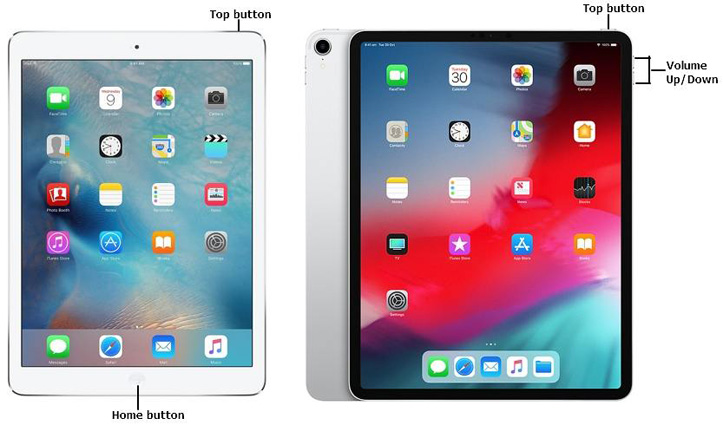 When the iPad restarts, hopefully, the problem will be resolved.
Method 2. Reset Network Settings
If the iPad keeps saying activation required even after the restart, it means that there might be a network issue causing the trouble. Before taking any strict action, check whether your network connection is stable or not. If not, switch to Wi-Fi. If the problem still persists, then reset network settings.
Launch Settings app > General > Reset > Reset Network Settings > Enter device passcode > Confirm Reset.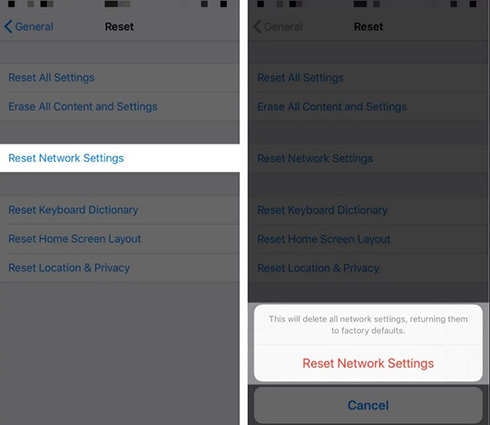 After network settings reset, check if the activation required messages disappear or not.
Method 3. Activate iPad via iTunes
We can also reactivate the iPad using iTunes. If the device days Apple iPad activation is required, then use these steps for reactivation.
Step 1: Reboot the iPad and connect it with the computer that has iTunes (Latest version) installed on it. Select your device, and you will see the "Activate your iPad" message on the screen

Step 2: Log in using your Apple ID and password. Continue with the steps to activate your iPad as iTunes guides you.
The process will take a while, but hopefully, the activation error will be fixed.
Part 3: Cannot Activate iPad without Apple ID and Password?
While most of the time, the iPad locked activation required is an issue related to network or server, other times, it is related to Apple ID. And if you have bought a second-hand iPad or you have forgotten your Apple ID account, the situation will only get worse. Not only your device won't be accessible, but you will be left with no other option. However, there is a software that can get you out of this situation- UltFone Activation Unlocker. Even if you don't have your Apple ID or forget password, it will help you to bypass iCloud activation lock without Apple ID.
The feature highlights will allow you to understand the software functions clearly:
iPhone/iPad activation lock removal without password
Works with iPhone 5s ~ iPhone X, from iOS 12.3 to iOS 13.6
100% success
Once you decide to use the application software, get your hands on it from the official site. Then, follow the steps below to activate your iPad. Before you carry out the task, you must know that using UltFone will jailbreak your device. So, use it only if you are aware of the risks.
Step 1 Run UltFone Activation Unlocker and connect your device with it. Press the "Start" button, and review the terms and conditions of the agreement of using the software.

Step 2 The software will download the jailbreak tool for your device. During this, make sure that the device stays connected. Once the download finishes, hit the "Start Jailbreak" button.

Step 3 Follow the on-screen guide for jailbreak, and when the process is complete, hit the "Start Remove" button to remove the iCloud activation lock.

Step 4 Wait as UltFone remove the lock and ensure that the device stays connected. The moment the lock is removed, the software will notify you, and your device will become accessible.
After removing the iCloud Activation lock, don't log in to the iCloud account from your device settings as it can have serious repercussions.
The Bottom Line
That's all on what you can do to when the iPad activation required message appears on the screen. While other methods may or may not work, using UltFone Activation Unlock is a guaranteed solution whenever you face similar issues.