iPad Activation Lock Bypass Code 2023
Apple has taken lots of initiatives to enhance its security from time to time. From introducing Fingerprint ID passwords and an iCloud Activation Lock, it's apparent that Apple is making a great effort to ensure its user's safety. An iCloud Activation Lock comes in very handy to prevent thieves from getting the benefit of your stolen device. When it is enabled, it prevents prevent the device from being erased and a new iCloud account being logged in.
But, things become tricky when you forgot your iCloud passcode, recently bought a second-hand iPhone/iPad with the previous owner's account still logged in or your employee erased the company device. In that case, you'll need an Activation Lock bypass code. Here, we'll help you with how to get and how to enter activation lock bypass code on iPad. So, continue reading to find out that.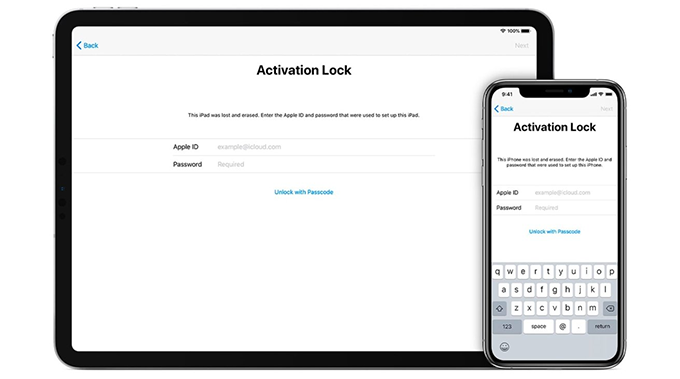 Part 1: What Is Activation Lock Bypass Code?
An iCloud Activation Lock bypass code is formed with Mobile Device Management (MDM) software. It comes in handy to bypass the iCloud activation lock. The important thing to keep in mind is that this code must be used when your iPhone or iPad is in "supervised mode" and it enables you to get bypass the activation lock without having the iCloud account's email or passcode.
Part 2: Why We Need an Activation Lock Code?
If you have come so far, then you probably know that an activation lock code is required to bypass the activation lock without access to the account passcode.
Let's take a simple example to understand things better -if an iPhone or iPad is registered with an iTunes or iCloud account and the device is erased, then you need to enter the iTunes/iCloud passcode to reactivate it. When the iDevice is corporate-owned and the employee erases the device (as she or he is leaving the organization for instance) you might not have access to that account passcode. Without the passcode, the device is completely unusable. Thus, Apple has introduced an activation lock bypass code in order to fix this issue.
In short, the iPad Mini activation lock bypass code can be handy for scenarios when you don't have access to the iCloud account's email or passcode.
Part 3: How to Get An iPad Activation Lock Bypass Code In 2023
Now, let's get straight to the main concern. Below is the detailed process to help you learn how to get an iPad activation lock bypass code in 2023.
Step 1: Put iOS Device in Supervised Mode
Introduced by Apple in iOS 5, supervised mode gives more control over iPhone or iPad owned by an organization and enables extra device features and configurations. By default, iPhones or iPads aren't supervised. However, the supervised mode can be enabled on a new device through the following enrollment methods. These methods even marked the enrolled device as "corporate-owned" in Idaptive Identity Services.
The important thing to note here is that putting a device in supervised mode requires resetting the device. All content and setting will be wiped out.
Below are all possible methods to put your iPhone/iPad in Supervised Mode:
Way 1- Put Your iPad in Supervised Mode using Apple Device Enrollment Program.
The Device Enrollment Program is an Apple Deployment Program that assists organizations easily deploy and control iDevices. You use Admin Portal in order to link Idaptive Identity Services as an MDM server in the Apple Device Enrollment Program, upload the Idaptive Identity Services token, and define the initial profile configuration settings.
In order to use the Apple Device Enrollment Program, you have to enroll your company first. Visit https://deploy.apple.com to know about the program and to enroll your company.
Way 2-Put Your iPad in Supervised Mode using DEP with Apple Configurator
Apple Configurator is a Mac OS application. In order to put your iPad in supervised mode using Apple Configurator, you need a macOS system and USB cable available. Each device requires connecting to the computer. Below is how to get the job done.
Get the latest version of the Apple Configurator 2 and Connect your iDevice to the system with the help of USB cable.
Launch Apple Configurator. In the "All Devices" view, click "Prepare". Choose "Manual" in the Configuration drop-down and tap "Next". Choose "New Server" in the Server dropdown and tap "Next".
Add the info of your organization on the following screen if desired. Enter the Idaptive Identity Services specific URL (for instance, //id.my.Idaptive Identity Services.com) in the Enrollment URL field) and tap "Next".
The MDM server automatically offers an anchor certificate. Add additional certificates if you desire.
Decide if you desire to supervise or manage the iDevice, then tap "Next". Choose your company name from the "Organization" drop-down and tap "Next" Choose the steps you like to skip and hit "Prepare".
Now, you need to complete the configuration on your iDevice.
Set the keyboard language and Wi-Fi connection if needed. The DEP profiles become accessible for installation.
Tap "Apply Configuration" on the About Page. Provide your Idaptive Identity Service credentials to sign in.
Accept the terms and conditions. You can confirm that the MDM profile installed successfully on your device from "Settings">" General">" Profile".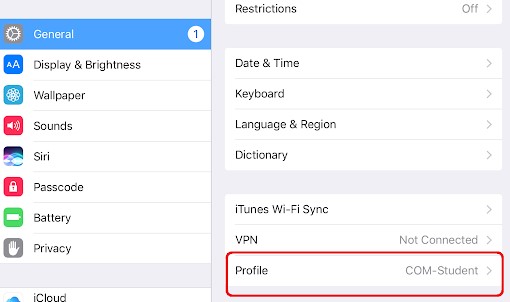 Step 2: How to Get And Use iPad Activation Lock Bypass Code
Now, your iPad is in supervised mode. The next step is to get and use the activation lock bypass code. With the assistance of Jamf Now, you can get a code to bypass the activation lock and unlock the device. Below is how to do that.
Step 1: Sign in to Jamf Now (if you have not created the account, you need to create one and add devices). Tap on "Devices".

Step 2: Tap on the device for which you desire to bypass the activation lock. Tap the "Action" pop-up menu (three dots) in the top right corner and then choose "Show Bypass Code" from the pop-up menu.

Step 3: Use this activation bypass code instead of the passcode for the locked device. And just leave the Apple ID field black.
Part 4: What If Activation Lock Bypass Code Not Working?
What if activation lock bypass code Jamf doesn't work for you? No doubt, iPad activation bypass code is often too technical and complicated for most users to give it a try. The good news is that there is an easy way to bypass iPhone or iPad activation lock without a passcode. That solution is UltFone iCloud Activation Unlocker.
Yes, there is no need to go through the hassle of putting your device in supervised mode and then getting an activation lock bypass code. Simply use UltFone iCloud Activation Unlocker and bypass activation lock directly on your iPad or iPhone without access to the account's password.
The key features of the software include:
Remove the activation lock when you forgot your passcode.
Bypass activation lock without the original or previous owner.
Allows you to log on with a new Apple ID through App Store to download apps via Wi-Fi .
Access to your device after bypassing the activation lock.
Your iPhone or iPad won't be locked or tracked remotely by the previous owner.
Below is the quick guide on how to bypass iPad activation lock using UltFone iCloud Activation Unlocker. Before we start, please download and install this program to a PC or Mac computer.
Step 1 Launch the program and hit on the "Start" button.

Step 2 Connect your iPad to the computer. Once the program detects your device, it will download the jailbreak tool to bypass the activation lock.

Step 3 Upon successfully downloading the jailbreak tool, confirm your device info and hit on the "Start Remove" button and let the software remove the lock.

Step 4 Wait for a few minutes, your iPad activation lock removal is successfully.
Part 5: FAQs about Activation Lock
1. How Does Activation Lock Happen?
Activation Lock enables automatically when you enable Find My [device]. The primary goal is to prevent unauthorized users from erasing someone else's iDevice and claiming the device as their own. If they do erase the device, then the activation lock will come into view and the user is needed to log on with the original iCloud account. Of course, it is very handy since getting someone's iCloud passcode is not an easy job. But, this lock becomes a hassle. If you own a workplace device that an employee used his iCloud account on, bypassing the lock is required to use the device again as a new one.
2. Is Activation Lock And iCloud Lock The Same?
Yes, the activation lock is also known as an iCloud lock.
Wrapping Up
That's it. We hope that this guide has helped you get and use the iPad activation lock bypass code. In case of activation lock bypass code not working, UltFone iCloud Activation Unlocker is the best alternative solution. With its assistance, you'll be able to bypass the activation lock in a very hassle-free manner. So, give it a try!