Bypass iCloud Activation Lock on iPhone & iPad in iOS 11/12/13/14/15
Although we know that Apple provides iCloud activation lock feature in Find My iPhone to prevent anyone else from using our Apple devices, it still can be super annoying when we forgot our Apple ID password or bought a second-hand iPhone but found it's unavailable to access the iCloud. If you've encountered the same situations, then you're in the right place, in this article, I'll tell you how to bypass iCloud activation without knowing password. And no matter for iPhone or iPad users, the steps of the following methods are pretty much the same.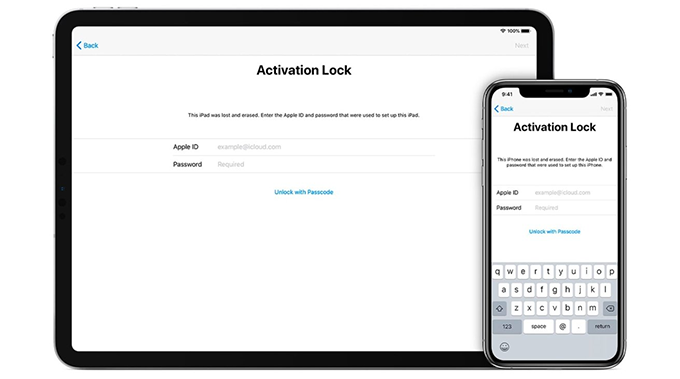 Part 1 How to Remove iCloud Activation Lock Remotely with Previous Owner's Help
For those who bought an used iPhone online but found the iCloud was locked, you need to try to contact the previous owner and ask him to do the following steps.
Step 1. Sign in Find My iPhone on iCloud.com
Step 2. Select the locked iPhone under My Devices.
Step 3. Click "Erase iPhone".
Step 4. Restart your iPhone, then the activation lock on your iPhone will be removed successfully.
Part 2 Quick & Easy Third-party Tool for iCloud Activation Bypass
UltFone Activation Unlocker is a specially designed software to bypass iCloud activation lock easily and quickly without password. You may haven't heard of UltFone, but it now owns 36,000,000 users worldwide and is becoming an authority in the market due to its powerful functions.
What's more, it can support almost all the iOS devices and iOS versions, including the lastest iOS 15/14 version. As for how to unlock iOS 15 activation lock, it is to be supported soon. Follow the steps below, give it a try, and you'll know the reasons why it's becoming popular.
UltFone Activation Unlocker
Here's the video guide:
Well, you can also follow the detailed steps below to bypass activation lock on iPhone.
Step 1 Launch the software on your PC, read the agreement carefully before using and connect your iDevice to the PC.

Step 2 Download jailbreak tool, and then click Start Jailbreak to proceed. Before operating this step, make sure that you've carefully read the precautions reminded by the jailbreak tool.

Step 3 Click Next to enter the next interface, then click Start Remove to complete the activation lock bypass.
Part 3 Bypass iOS 11 iCloud Activation on iPhone and iPad
As we all know, there is a serious security flaw in iOS 11 beta, which can bypass iCloud activation lock and access certain features and functions even when an iPhone is locked to an iCloud account. In this part, we will show you how to bypass activation lock on iPhone & iPad in iOS 11.
Here's the step by step guide on how to bypass iOS 11 activation lock
1. Triple click Home button quickly to turn on VoiceOver on the iCloud activation locked iPhone.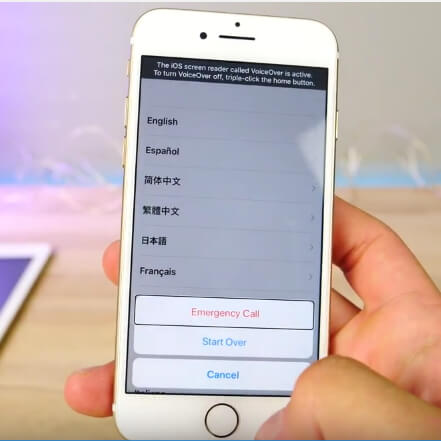 2. Go ahead and swipe in the top from bottom.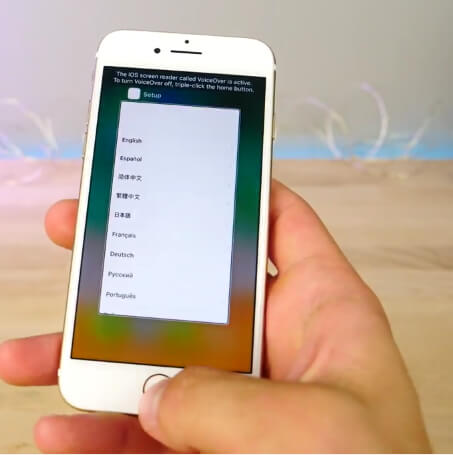 3. Tap on the bottom left and you can turn on iPhone applications.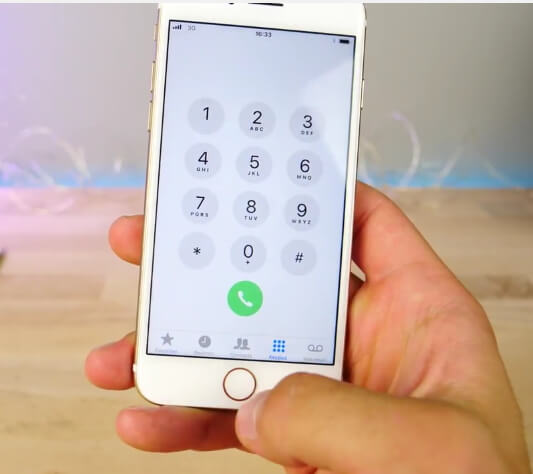 Here you can access Contacts on this iPhone.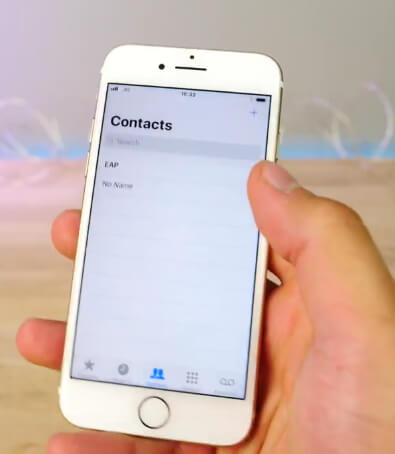 You can access photos on iPhone when it is iCloud activation locked.
You can also make phone calls as well.
Repeat step 2 and step 3, you can access other applications like FaceTime, Widgets, Safari, and more. The steps are almost the same with iPad. What is worth mentioning is that the steps for iPhone only works for iOS 11 beta 1, but it works for both beta 2 & 1 in iPad.
Part 4 Unlock iCloud Activation Lock through DNS Method
Except for all the above methods, we can still unlock iCloud Activation lock screen through DNS settings.
Step 1. On your iDevice, go to Settings and select Wi-Fi.
Step 2. From the Wi-Fi network list, tap the information icon "i" to enter the DNS settings screen.
Step 3. Remove the existing DNS, and enter the new DNS according to your location.
For users in USA/North America, the new DNS is 104.154.51.7
For users in Europe, the new DNS is 104.155.28.90
For users in Asia, the new DNS is 104.155.220.58
For users in other area, the new DNS is 78.109.17.60
Step 4. After you enter the new DNS, tap Back and click Activation Help option. You'll receive a message saying "You have successfully connected to my server".

Note that this method only works on old iOS versions like iOS 8/9/10. And it's just a hack to use part of the features of your device, instead of completely bypassing the iCloud activation lock.
Conclusion
Last but not least, although you can still use most of the features of iPhone, bypass iCloud activation lock is still a necessity, cause it can protect your device from being tracked. Thus, once you forgot your Apple ID and password or bought a second-hand device with the previous owner's Apple ID logged in, choose one method that we provided here and give it a try. And among all of the above methods, UltFone Activation Unlocker is always the most recommended one with the highest success rate.
UltFone Activation Unlocker