How to Use 3uTools Activation Lock Bypass Tool
For iOS devices, Apple has introduced the iCloud Lock or Activation Lock in order to protect the safety and privacy of the device. With iCloud Lock enabled, you prevent someone else from accessing your iPhone or iPad if it's ever stolen or lost. In all, this lock assists you in keeping your device secure, even if it is not in the right hands. It gets enabled when you turn on Find My [Device] on your iDevice. After then, your Apple ID passcode is needed before anyone can wipe our device, access your device or reactivate. So, when the iCloud bypass is needed
While the iCloud Lock feature offers peace of mind, it can be a hassle if you legitimately find yourself with an iCloud locked device. Once locked, the device's functionality is limited every-time you try to turn on the device, you'll be asked for a username and passcode to activate the phone. That's the case generally happens when you bought a second-hand device.
When it comes to bypassing the iCloud activation lock, 3uTools iCloud bypass method comes into the view. This article is going to cover all you need to know about bypassing iCloud lock using 3uTools.
Part 1: FAQs About 3uTools iCloud Bypass
1. What is 3uTools Activation Lock Bypass Tool?
3uTools is entirely free all-in-one software to flash and jailbreak your iOS device. But, there are the times as mentioned above you need to bypass iCloud activation lock and 3uTools, fortunately, can help you do the job. It's worth mentioning here that 3uTools entails many handy features like managing iOS apps, photos, videos, and other multimedia files, performing jailbreaks, and flashing firmware, so no matter what your needs are, a download of 3uTools might be beneficial for you.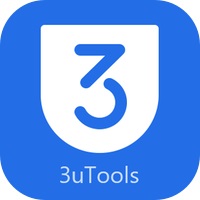 2. Can 3uTools Remove Activation Lock?
Well, it is not possible to directly perform iCloud unlock using 3uTools. However, you can use this software to jailbreak the device in order to disable the iCloud activation lock.
Part 2: How to Bypass iCloud iPhone Activation Lock With 3uTools?
In order to perform unlock iCloud with 3uTools, you need a PC, a lightning cable, and an internet connection. After then, simply follow the below steps.
Step 1. Download and install 3uTools on your computer. You can go to https://www.3u.com/ to download this tool to your Windows PC.

Step 2: Boot your iPhone into the recovery mode. You can refer to this article to get detailed instructions on how to put iPhone to recovery mode on different models. After entering the recovery mode, connect your iPhone to the computer with the help of a lightning cable.

Step 3: Open 3uTools software. Once the software detects your connected device, select the "Flash and JB" tab, and then select the "Easy Flash" tab. Here, you will see a list of restore firmware files particular to your iPhone.
Step 4: Choose the latest stable version (that doesn't include "beta' in the name) and then select "Download".
Step 5: Upon the successful download, hit on the "Flash" button at the bottom.

Step 6: Let the process completes. In a while, your device will be erased and you'll be able to get into the iCloud locked device.
That's how to bypass the iCloud iPhone activation lock with 3uTools.
Part 3 Pros And Cons Of Using 3uTools to Unlock iCloud Activation
Let's have a look at the pros and cons of using 3uTools to bypass iCloud activation lock on iPhone-
Advantages:
It is completely free to use.
Simple interface.
Handy tool to manage your iOS device.
Flash & jailbreak your device.
No spyware.
Disadvantages:
It doesn't directly remove or bypass the iCloud lock as it is. Instead, it just disable the activation lock.
Doesn't work for all iPhone models and iOS 13.
Part 4: Best 3uTools Alternative to Bypass Activation Lock Without Password
If you find 3uTools unlock iCloud activation method is not workable for you, then you can go with its best alternative and which is UltFone Activation Unlocker. This software makes the job of bypassing the iCloud activation lock quite easier and quicker.
Let's have a quick look at its key features-
Remove the iCloud activation lock when you don't remember your Apple ID or password.
Bypass the iCloud activation lock without access to the previous owner.
Let you sign in using a new Apple ID account on your device. (Not from Settings, yet you can sign in a new Apple ID through App Store to download apps via Wi-Fi.)
Your iPhone/iPad won't be locked or tracked by the previous owner.
It works for the latest iOS 14.
UltFone Actviation Unlocker 20% Coupon Code: AU-ART-20OFF
Below is the simple guide to help you learn how to use UltFone Activation Unlocker to remove iCloud activation lock. Before start, please download and install this program to a PC or Mac computer, and connect the iOS device that you'd like to do iCloud activation lock removal to computer with a USB cable.
Step 1 Run the software on your system, and click on the "Start" button.

Step 2 Connect your iOS device to the computer with the help of a digital cable. Once the software detects your device, it will start downloading the jailbreak tool.

Step 2 After the jailbreak tool is downloaded, hit on the "Start Remove" button. In a while, the software will remove the activation lock and let you get into your iCloud locked device.
The Bottom Line
In this post, we introduce what 3uTools iCloud unlock is and how to bypass iCloud activation with 3utools. As you can now see that there is a better alternative to the 3uTools activation lock bypass method. With the assistance of UltFone Activation Unlocker, you'll be able to directly bypass or remove the iCloud lock with so ease and in no time. Moreover, this software works on almost all iPhone or iPad models.