iPhone 13 Won't Charge? Here's the Fix
So, you've finally got your hands on the brand new iPhone 13 and are ready to explore its exclusive features. But, as soon as you connect the device to a charger, you realize that it's not charging. You try swapping the power sockets only to find out that the iPhone 13 won't charge at all.
The above situation seems nothing short of a nightmare, and there are many iPhone users who have reported facing issues while charging their new iPhone 13. In general, these are a few charging issues that people have encountered on an iPhone 13:
iPhone 13 not charging or charging very slowly.
iPhone 13 not charging past 80%.
iPhone 13 not charging wirelessly.
iPhone 13 not charging when plugged in.
iPhone 13 not charging with a cable.
If you're also facing any of these issues, this guide will be helpful. In today's article, we'll take a look at some of the most effective solutions to troubleshoot different charging-related problems on iPhone 13.
Part 1. Why is Your iPhone Not Charging
When an iPhone doesn't charge, there's a huge probability that you're dealing with faulty hardware. For instance, either the power brick/cable has broken or the charging port on your device has experienced some damage. In some situations, however, the firmware can also trigger charging-related issues on an iPhone. 
Part 2: Common Fixes to iPhone 13 Won't Charge
Fix 1. Check Your iPhone Charger Cable and Port
Since faulty charger cable and port are the most common reasons behind iPhone won't charge, the first solution would be to check both of them individually. Simply look for signs of damages on the charging port and cable and if you find anything, try swapping the cable with a new one.
While you're at it, you can also swap the power brick to ensure that it's not the reason behind the iPhone won't charge. In case the iPhone still doesn't charge, use the charging cable and power brick on another iPhone. This way you can identify if the charging port is causing the problem.
After you've successfully ruled out all the hardware-related issues, you can then proceed towards performing troubleshooting solutions to fix firmware-related errors.
Fix 2. Restart/Force Restart Your iPhone 13
Sometimes third-party applications or unexpected system bugs can also restrict an iPhone from charging properly. One of the best ways to troubleshoot this situation is to restart your device. To do this, simply press and hold the "Power" button for a while.
Once the "Slide to Power Off" option appears on the screen, release the button and swipe the slider to turn off your device. Now, wait for 3-4 seconds and again press the Power button to turn it back on. After the device successfully restarts, connect the charger and see if it's working or not.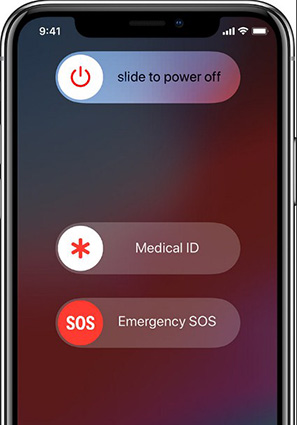 In case the iPhone 13 still won't charge, you can also try force restarting the device. Here's how you can force restart an iPhone 13:
Step 1: First, press and release the Volume Up button.
Step 2: Then, do the same with the Volume Down button.

Step 3: Finally, press and hold the "Power" button and release it once the Apple logo appears on your screen.
Your device will restart automatically and under normal situations, you'll be able to charge it without facing any unexpected issues.
Fix 3. Update Your iPhone to the Latest iOS Version
Outdated firmware is also a common reason behind many system errors on an iPhone. Even though iPhone 13 comes pre-installed with the latest iOS 15, it's worth understanding that Apple hasn't released a stable version of this new firmware. The tech giant continues to release regular updates of iOS 15 - almost every day. So, if restarting the device didn't fix the problem, go ahead and make sure that your iPhone 13 is running on the latest software version.
To do this, go to "Settings" > "General" > "Software Update" and then tap the "Check for Update" button. If there are any pending updates, your device will automatically show them. You can press the "Download" button to install these updates on your device.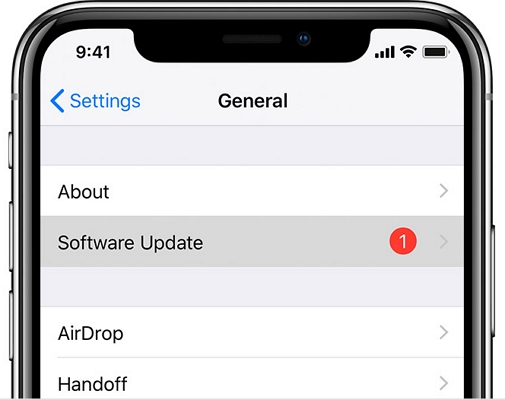 Fix 4. Reset All Your iPhone 13 Settings
If your iPhone won't charge, even after performing all the previous methods, we recommend resetting the device. This will restore all the misconfigured settings, which might fix the charging issue as well. Before resetting the device, however, make sure to back up all your data as this may also cause data loss.
Step 1: On your iPhone 13, click "Settings".
Step 2: Tap on "General" and then select "Reset".

Step 3: You'll see different resetting options on your screen. Here click "Reset All Settings" and enter your screen passcode to confirm the action.
After that, connect it to a power source and check if it's charging or not.
Part 3: Fix iPhone 13 Not Charging with Professional iOS System Recovery Tool
If your iPhone still doesn't charge, there's a huge probability that you're dealing with a hidden system error. In this situation, the only way to troubleshoot the problem would be to use a professional iOS system recovery tool such as UltFone iOS System Repair.
It's a fully functional system repair software that's designed to resolve different types of system errors on any iDevice. In fact, you can use the tool to fix nearly 150+ iOS system errors. From simply entering or exiting the recovery mode to troubleshooting advanced errors such as "iPhone stuck on Apple logo", "iPhone stuck on bootloop", or etc. UltFone System Repair will fix everything so that you don't have to spend hundreds of dollars at the repair center.
One of the key advantages of using UltFone System Repair (iOS) is that it won't cause any data loss what. Besides, other key features of UltFone System Repair (iOS) include:
Enter or Exit Recovery Mode with a single click.
Troubleshoot 150+ system errors without any data loss.
Reset your iPhone or iPad if you forgot the password.
Compatible with the latest iOS 15 and iPhone 13 series.
Follow these steps to fix the iPhone won't charge using UltFoneiOS System Repair.
Step 1 Download and install UltFone iOS System Repair on your system. Once the software is installed, launch it and connect your device to the computer using a USB cable. Then click "Start" to proceed further.

Step 2 On the next screen, click "Standard Repair" mode.

Step 3 Download the official iOS firmware for your iPhone 13.

Step 4 After the downloading process completes, click "Start Standard Repair" to initiate the repairing process.

Step 5 The tool will start repairing your iPhone. This might take a few minutes to complete. Once the process completes, click "Done" and disconnect your device from the computer.
Then, connect it to a charger and you'll be able to charge it easily.
Extra Tip: How to Fix iPhone 13 Won't Charge Past 80 Percent
There are many situations when the iPhone 13 may charge properly up to 80 percent but won't go beyond that. This generally happens when the iPhone's battery gets too warm. When the battery starts to overheat, the iOS system automatically cuts off the power supply to protect it from getting damaged. If this is the case, we recommend placing your iPhone 13 in a cold place. Ideally, you should not use the device in direct sunlight for too long. Once the battery's temperature cools down, it'll start charging to 100% automatically.
Conclusion
iPhone 13 has already started to create a buzz across the globe. With brand-new features like cinematic mode and upgraded camera software, people are keen on using the new iPhone 13. However, if you run into situations like iPhone 13 won't charge, we recommend using the above-mentioned solutions to troubleshoot the problem. And, in case you're unable to resolve the issue with simple methods, you can use the one-stop solution - UltFone iOS System Repair to fix your device.