How to Save iOS SHSH2 Blobs
People who have been working with iOS jailbreaking are not strange with SHSH blobs. SHSH blob is a term for a small piece of data that is part of Apple's digital signature protocol for iOS restores and updates, designed to control the iOS versions that users can install on their iOS devices (iPhones, iPads, iPod touches, and Apple TVs).
Simply put, shsh blobs downloads will make it possible for you to upgrade or downgrade to using shsh2 blobs even it is stopped being signed by Apple. Therefore, we recommend that you download your iOS new SHSH blobs (SHSH2) while they are still being signed. Once the iOS 10.3.2/10.3.1/10.3 signing window is closed, you cannot save the SHSH2 blob any more. This means you can't downgrade to this firmware.
TinyUmbrella was used to download SHSH blobs files for users to downgrade; unfortunately, this method of downgrading hasn't worked for a few years now. In this article we will introduce a new tool TSS Saver that supports to automatically save SHSH2 blobs for signed firmware versions.
Part 1. SHSH2 Blobs Download for iOS 16/15/14/13/12/
Preparations & Notes
This will only back up SHSH blob files for iOS versions that are still being signed by Apple.
shsh2 blob files are unique to each device. You cannot use the saved blobs for another iOS device.
It does not require you to jailbreak your device in order to save iOS 10 SHSH2 Blobs.
You do not have to update your device to iOS 10.3 to save SHSH2 blobs for it.
You will need the ECID number of your device.
If you have an iPhone 6s/6s Plus/SE, you will need to fill an additional field called Internal Name/Model | Board Configuration.
Find ECID number of your device
You have two ways to locate the ECID number of your device
1. Using iTunes
Connect your device to computer and open iTunes.
Go to Summary section in iTunes.
Click the serial number twice, and the ECID number displays.
Open Cydia on your jailbroken device.
Search for and install UDID Calculator.
Copy the ECID
If your device is iPhone 6s/6s Plus or iPhone SE, you'll also need to find the board configuration of your device. Here are the steps:
1. Download Battery Memory System Status Monitor from App Store onto the device that you want to save SHSH2 Blobs for.
2. Open this app and tap on "System" tab, check the Model number. This is the board configuration.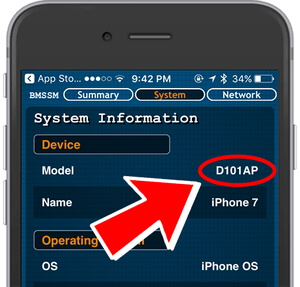 Saving SHSH2 Blobs for iOS
1. Open retsssaver.1conan.com.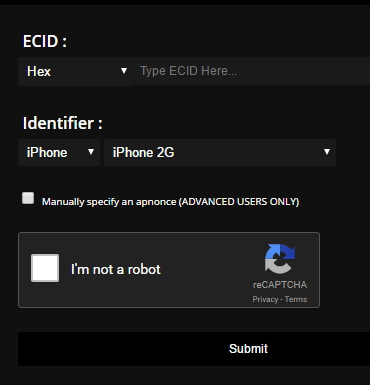 2. In ECID box, select Hex if you used iTunes to find the ECID number, and Dec if you used UDID Calculator.
3. Type ECID number into the ECID text box.
4. Select your device and model number in Identifier section.
5. For iPhone 6s or newer model, a box should appear under device selection box asking for Board Configuration. Type the Board Configuration of your device into the box.
6. If you have an iPhone 7 or iPhone 7 plus, you can set the apnonce.
7. Tick I am not a robot and click the Submit button.
8. Wait for a few seconds, the tool will open a page with all your saved .shsh2 blobs for your device.
9. You can select Download ZIP option to download all your saved blobs, or save them to Google Drive, Dropbox, or OneDrive options.
That is how to save shsh2 blobs! TSS Saver has saved SHSH blobs for all signed firmware versions. In the future you can use Prometheus tool to upgrade or downgrade to unsigned firmware.
Part 2. Pro Tips: UltFone iOS Data Manage for Free iOS Backup, Manage and Repair Solution
Here we recommend you a desktop software UltFone iOS Data Manager, it is an all-in-one iOS systemcare tool featuring iOS free backup, iOS data transfer, manage and problem repair.
Main Features of UltFone iOS Data Manager
Backup iPhone to computer without iTunes. Support seelctive backup and totally free.
Selective restore data from backup.
One-click to export photos from iOS device to computer.
Transfer media files from/to iTunes by one click.
Manage (import, export, delete, add) iOS data without iTunes. Fast and in bulk.
Compatible with all iOS versions and iOS devices.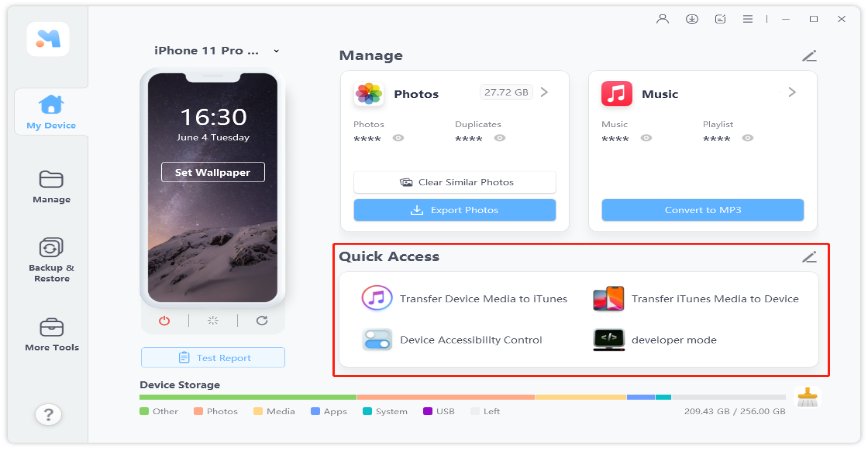 Here is a video guide of this free iPhone backup software.