How to Recover Your iTunes Account ID
As an iPhone user, you must know the significance of iTunes account since a collection of titles are tied to your specific iTunes. You need to create an Apple ID before you can begin using the iTunes Store in the event that you want to purchase and download from the iTunes Store.
For the newest iTunes 11 (including iTunes 11.3), users like to update to enjoy the new miniplayer, improved song view and multi-disk albums. All the songs you have purchased in iTunes must be precious.
If you have forgotten your iTunes ID, it means you can't play DRM-protected music or otherwise access your account. For the DRM-protected songs, if you have not authorized your system to play them, iTunes will present you with a notice to log in to your account before it will play them.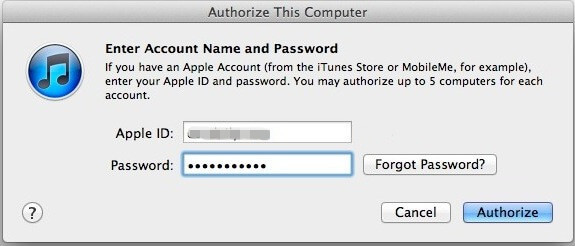 While Apple offers a quick password recovery link in the authorization windows, this requires you first enter a valid corresponding Apple ID, so if you have forgotten your iTunes 11 account ID, then you may be at somewhat of a loss for what to enter. However, there is an easy way to look this up using the items you have already purchased.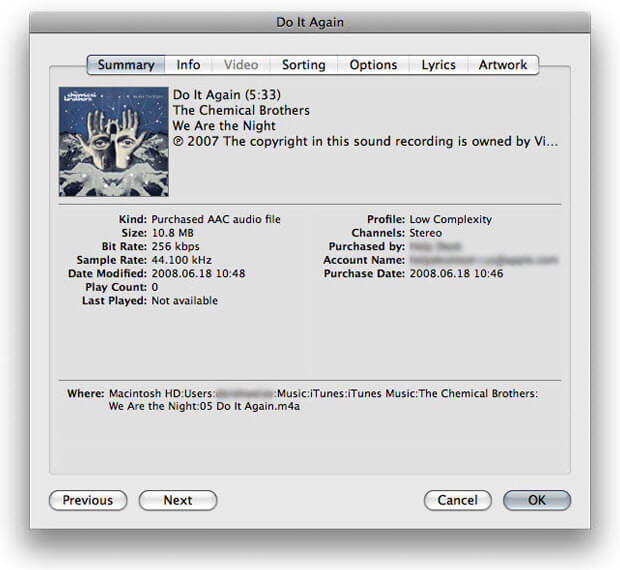 As shown in this picture above, each song or movie you have purchased in iTunes will be tagged with your name and the account used, so you can use this information to look up your iTunes ID.
Note: In most case, your iTunes Store account name will be your email address. You may want to try signing your email address as your iTunes Store account name.
Recover Forgot Apple iTunes ID Password (including iTunes 11.3, 11.2)
1. Open iTunes.
2. Highlight one of the items you have purchased (You can find your purchases in your Purchases playlist).
3. Choose File > Get Info.
4. Click the Summary tab.
The Account Name area will list the account used to purchase the item. Unless you have changed accounts, this is your iTunes Store account name.
Thus, this problem can be solved completely and smoothly. Meanwhile, iPhone users must pay attention to all the accounts IDS and passwords which protect your previous files on iPhone, especially for the iPhone backup password. If you forgot your backup password, you won't be able to handle it easily. Use iPhone Backup Unlocker to get access to your password-encrypted backups for iPhone.
How to Recover iTunes Backup Password
As a matter of fact, when you forgot or lost your iPhone iTunes backup password, you probably have to take advantage of a third party app to unlock iTunes backup password.
To recover iTunes iPhone backup password you can follow the steps as below:
1. Free download iPhone Backup Unlocker, run it on your computer.
2. Select one of the three password attack types. Then click the Start button to begin recovery.
3. After a while your password will be shown in a popup window. Then you can use it to recover your iTunes backup password.
Knowing how to recover your iTunes account ID and how to recover iTunes backup password can make you enjoy your Apple devices smoothly.