How to Reset iPhone 13/X/XR/XS
Resetting an iPhone 13/X involves a number of different things: a basic soft reset, hard reset, factory reset and more. Understandings of these terms vary from person to person. In this post, you will know what are the differences and how to hard reset iPhone 13/X in various situations.
Way 1: How to Soft Reset iPhone 13/X in Settings
A soft reset usually refers to a simple restart or reboot of your iPhone 13/X, which is basically risk-free and won't wipe any data from your device. You can soft reset iPhone 13/X when the system performs slow or is not functioning properly.
To do this, press and hold the Side button and either Volume up/down button until the slider appears. Or go to Settings > General and scroll down to select Shut Down option. After your iPhone 13/X is completely off, hold the side button again and release until you see Apple logo.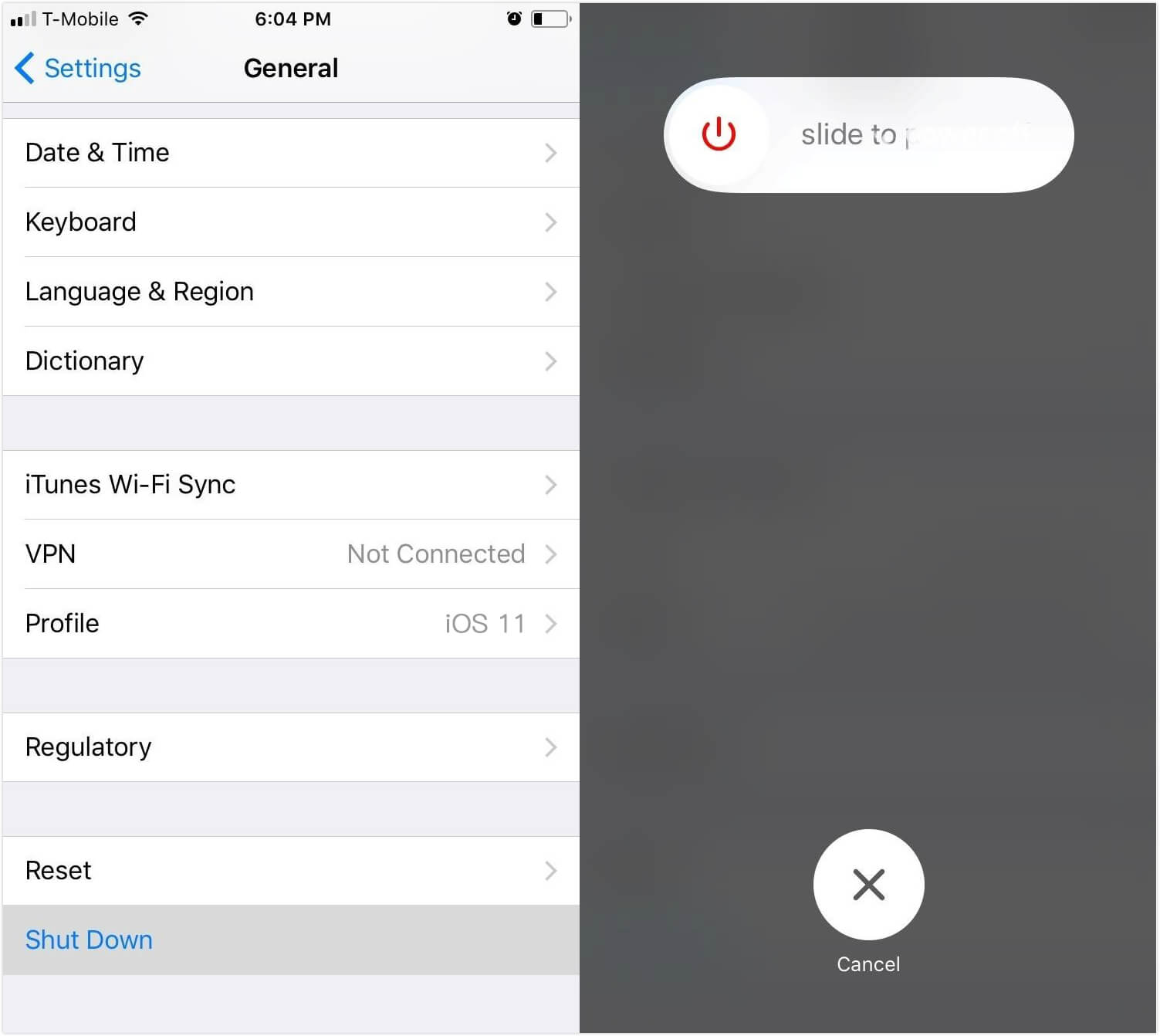 Way 2: How to Force Restart iPhone 13/X with Buttons
You should be familiar with how to force restart iPhone 7/7 Plus and even earlier devices, but Apple has added Emergency SOS feature to new iPhone 8/8+ and the iPhone 13/X, therefore the previous method won't work. If you need to force reboot iPhone 13/X, do the following:
1. Quickly press the Volume Up button
2. Quickly press the Volume Down button
3. Keep holding the Side button until you see the Apple logo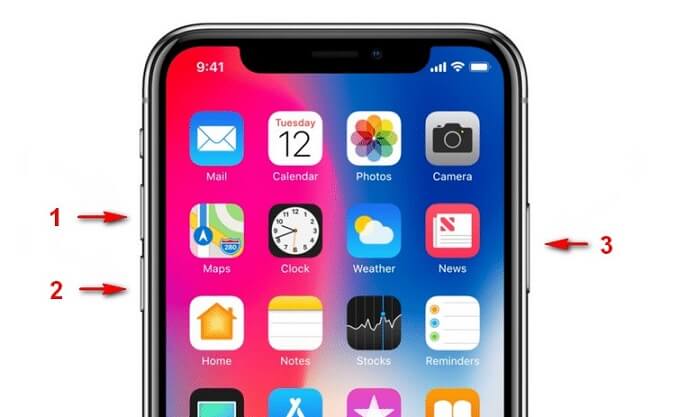 Way 3: How to Hard Reset iPhone 13/X without Power Button
If the buttons are not working or broken with your device, you can resort to a freeware UltFone iOS System Repair (ReiBoot) to perform a hard reset on iPhone 13/X. Simply connect your iPhone with it and click Enter Recovery Mode then Exit Recovery Mode later to refresh system.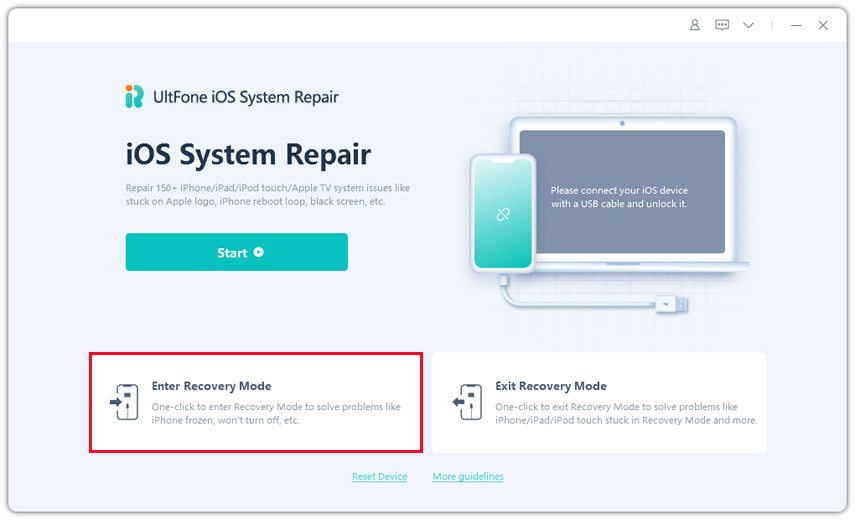 Way 4: How to Force Reset iPhone 13/X to Factory Settings
A factory restore of iPhone 13/X can help solve the issues like iPhone 13/X storage is full, iPhone 13/X crashes randomly by removing basically everything from your device. Therefore make sure you have made a backup before. Then go to Settings > General > Reset, and choose Erase All Content and Settings. Enter your Apple ID password to confirm the decision.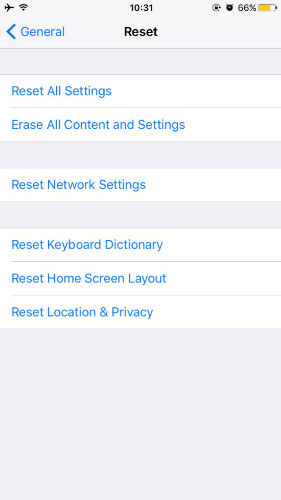 Way 5: How to Hard Reset iPhone 13/X without Password or iTunes
There are times that you have forgotten the Apple ID password or iPhone 13/X is disabled. If it's the case, either iPhone Settings or iTunes is not feasible, not so with Reiboot, however. Next I will show you how to hard reset disabled iPhone 13/X without iTunes.
1. Connect iPhone 13/X with UltFone iOS System Repair (ReiBoot) and select Fix All iOS Stuck > Repair Now.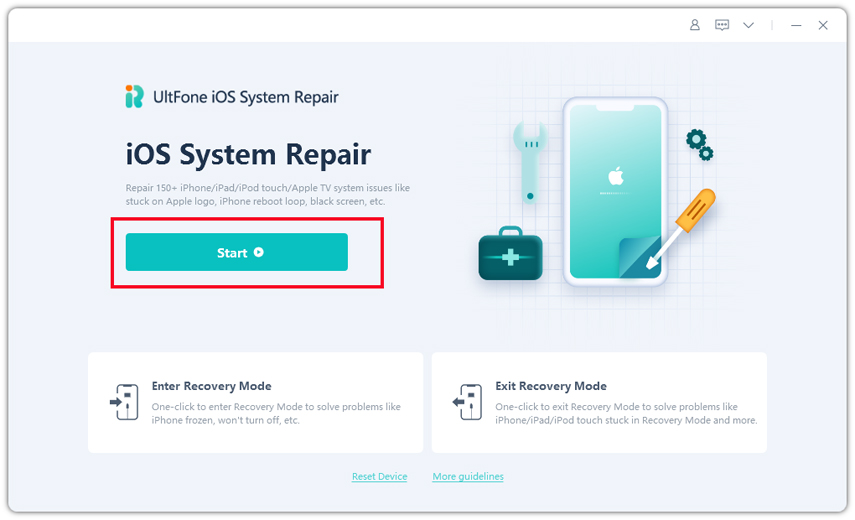 2. Click Download to acquire the IPSW file online. As soon as the firmware package is downloaded, click Start Repair to reset iPhone 13/X without losing data.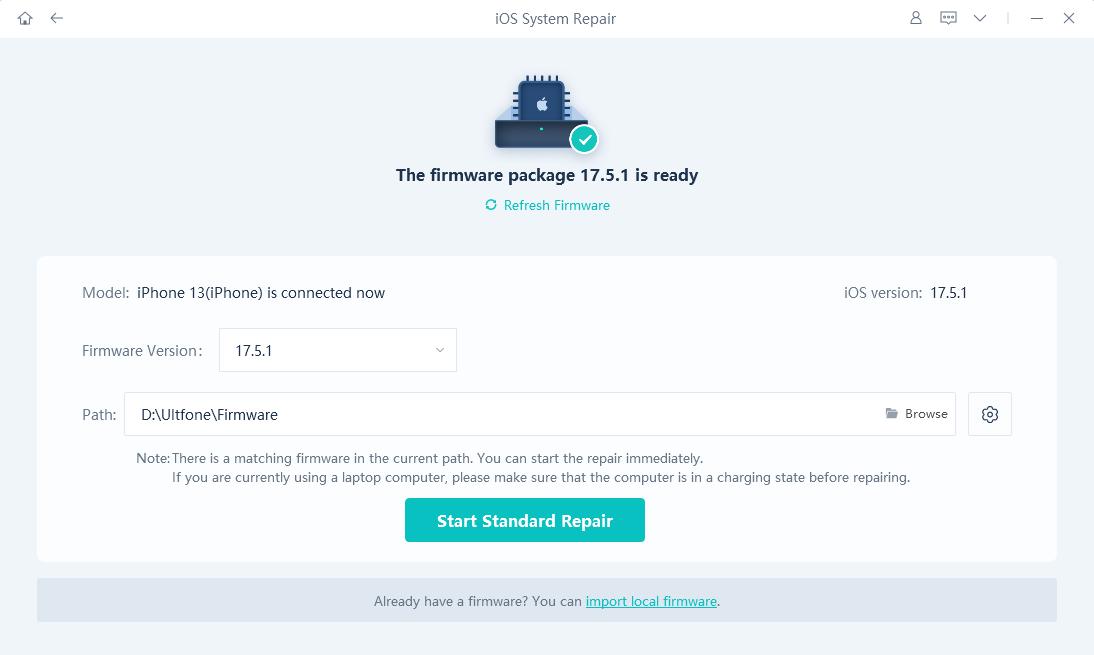 Way 6: How to Hard Reset iPhone 13/X in Recovery Mode/DFU Mode
When your device is stuck on Recovery Mode/DFU Mode and not responding, you can use iTunes to reset iPhone 13/X and go back to factory settings.
Connect the bricked iPhone 13/X with iTunes and a message will pop up asking whether to Restore or Update. Click Restore to proceed. Wait for iTunes finishing restoring your device.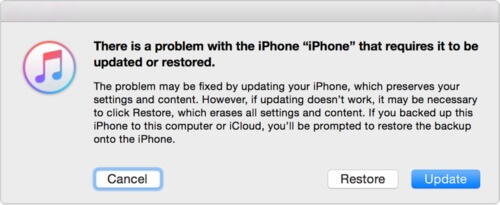 Tip: Should iTunes not working, try UltFone iOS System Repair (ReiBoot) instead to restore iPhone 13/X in Recovery Mode.
Way 7: How to Factory Reset iPhone 13/X in Lost Mode
The worst situation is that you accidently lost iPhone 13/X and cannot find it with every effort. To protect your personal data being violated, you need to erase your device. There is another way to factory reset iPhone 13/X without going to Settings. Add a premise that you have enabled Find My iPhone feature.
Go to iCloud.com and sign into your Apple ID, select your lost device for the list and click Erase iPhone.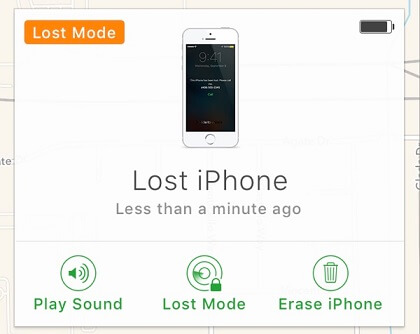 Summary
We have concluded all the possibilities for when and how to hard reset iPhone 13/X in different situations, such as side button not working, forgetting password, iPhone frozen and disabled, iPhone stolen, etc. Hope you can find a satisfying answer here.