Solved: Forgot iPad Password How to Unlock
Keeping a password for every single device has become a habit of every user. But it has also raised the number of passwords and pins that we have to remember. We are living in a password protected world and hence losing the password to any device can be very daunting. If something like this happened to you and you forgot iPad passcode, then don't panic. In this article, we are providing you the perfect solutions to unlock iPad Pro/iPad Mini/iPad Air or iPad 4/3/2/1 when forgotten password.
In the below section, you will find the answer to how to unlock iPad without a password and after that, you will be able to access your iPad straight away.
Part 1: Best Way to Unlock iPad without Passcode
The first and best method to unlock your iPad without a password is using the UltFone iOS System Repair software. The method is so effective that is it preferred over iTunes and all the other methods.
This iOS system recover software allows the users to fix all the issues with iOS devices. It can easily restore your disabled iPad without even using the iTunes. The only requirement is the software and with a few simple steps, you will be able to recover your forgotten iPad mini passcode or any other iOS model.
Follow the steps below to find out how to reset forgotten iPad password without iTunes:
Step 1. Download and install the iOS system repair software on your system. When the installation finishes, launch it. From the main interface, select the "Fix All iOS Stuck" option.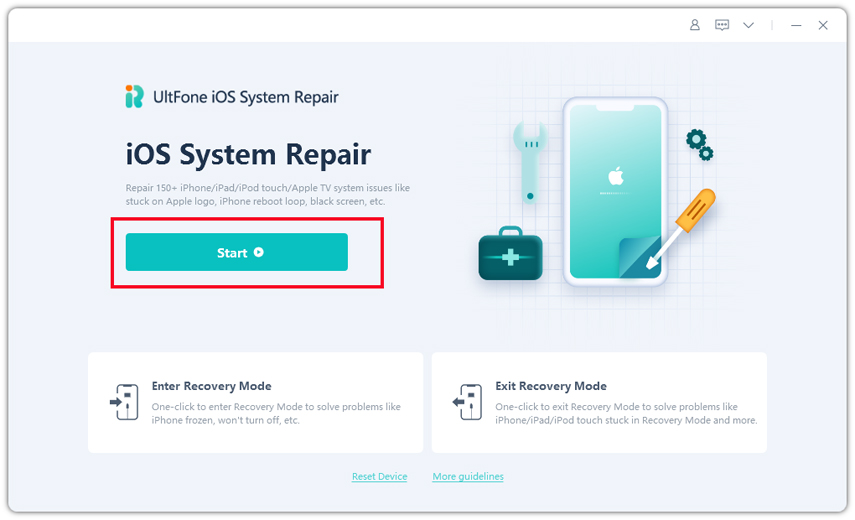 Step 2. Once the iPad is detected, you will have the option to choose the Standard Mode or the Deep Mode. While the regular repair aims to fix iPad issues like iPad black screen, iPad stuck on Apple logo, iPad recovery mode, etc. without data loss, the Deep Repair can restore disabled iPad to factory settings without password. Hence, you need to click Deep Repair option to unlock iPad.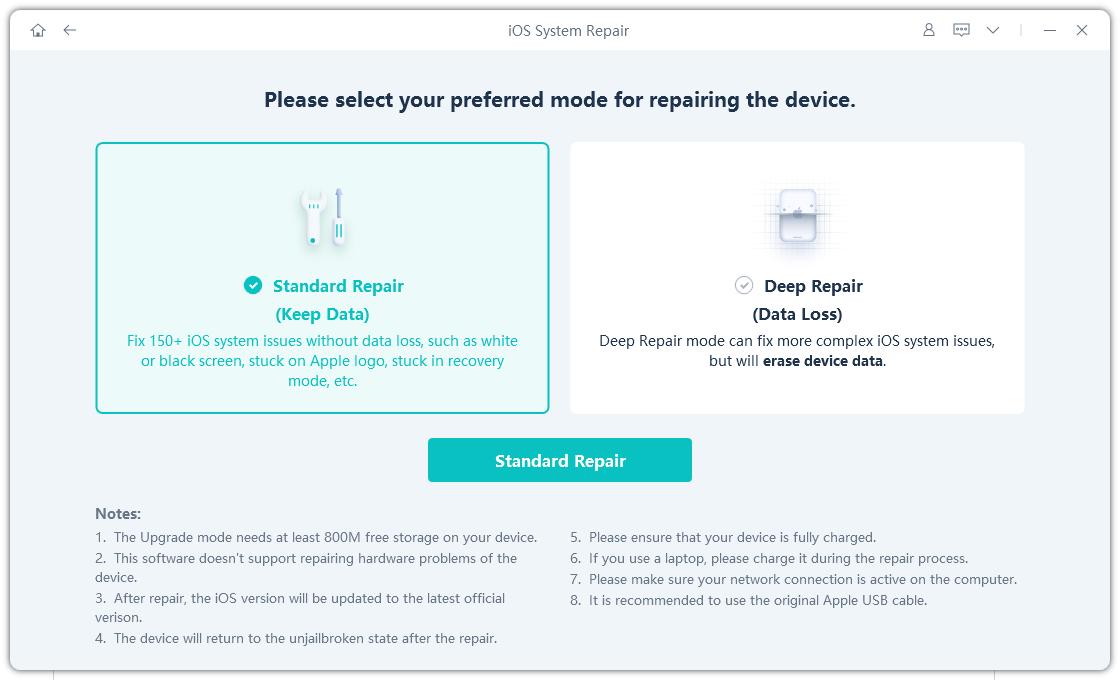 Step 4. Now, you will be asked to download the firmware package that will match your iPad. The downloading might take a while depending on your internet connection.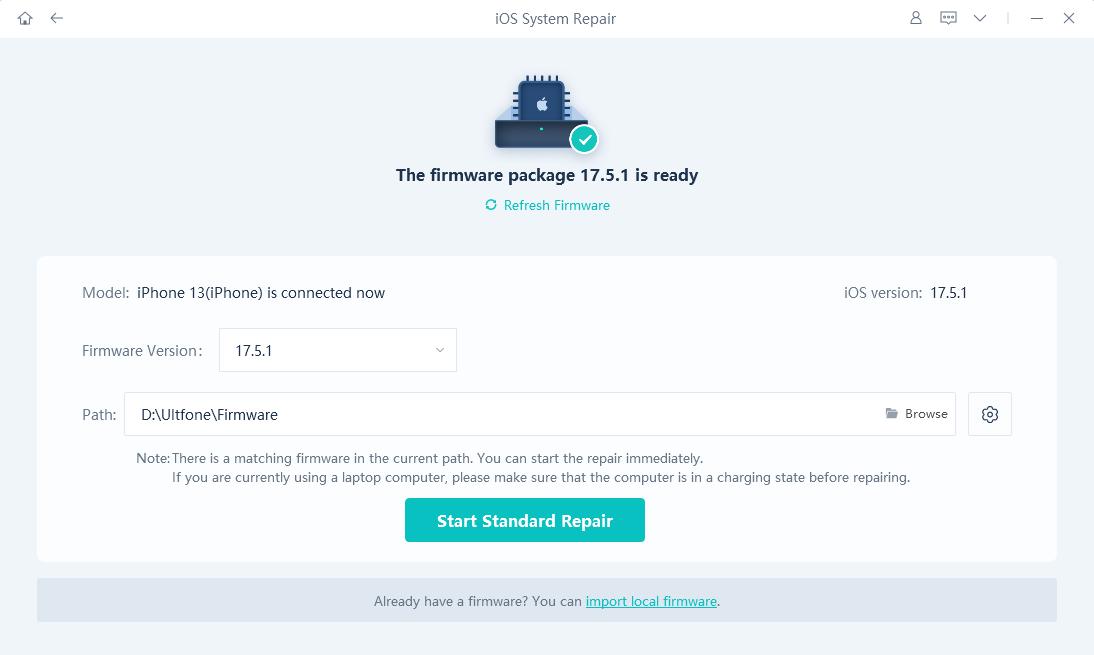 Step 5. Once the downloading is complete, tap on the "Repair Now" option and the software will take care of the rest. Within a few minutes, your iPad will be unlocked.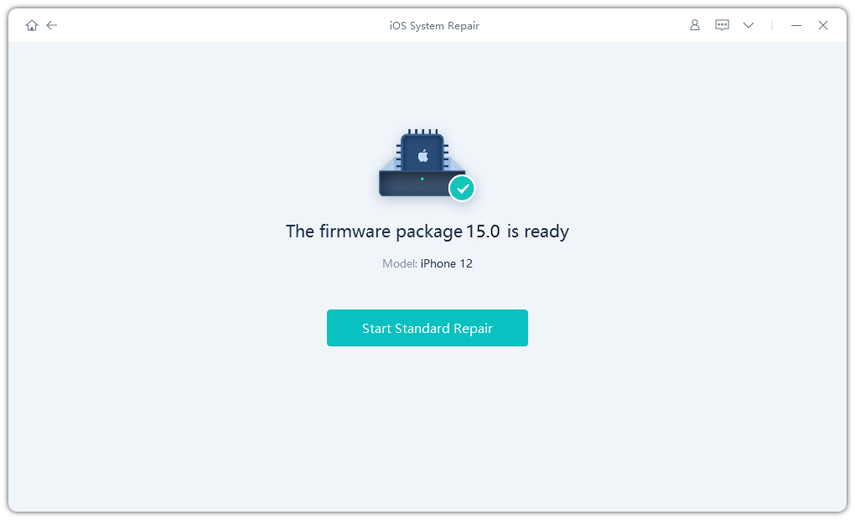 When you have successfully recovered your iPad, ensure that this time if you set a password for your iPad, you write down the password on a paper.
Part 2: Factory Reset iPad without Password in iTunes
There are also some other methods that can be use dot recover the iPad if you forgot your iPad Mini/Pro/Air password. It is the most obvious one, i.e. iTunes. Whatever the problem is iTunes is like a universal solution for most of the problems that occur in iOS devices. So, we will also discuss how to reset the password when iPad is synced with iTunes and how to reset forgotten iPad password without iTunes syncing. Both of these scenarios are explained briefly. So, take a look at these methods too if you want to use the iTunes.
Situation 1: Your iPad Synced with iTunes:
When iPad is synced with iTunes, it becomes easier to recover the iPad. You can freely reset your iPad without even worrying about the data stored on your IPad because you will be able to recover the data when you start the setup of your iPad after recovery.
So follow the steps below to reset your forgotten iPad mini passcode when it is synced with iTunes:
Step 1. At first, connect your iPad to the computer with whom you synced your iPad.
Step 2. Now, launch iTunes and wait for it to sync your device and perform a backup.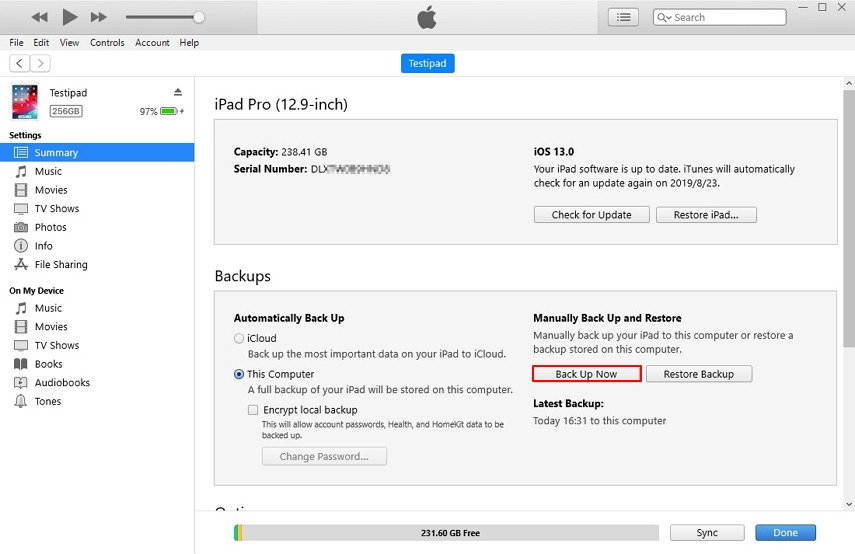 Step 3. Once the backup and sync are finished, tap on the Restore iPad option to erase all the data and settings from your iPad.
Step 4. Now, start the setup of your phone and get to the Apps and Data settings to restore your data from iTunes backup. Once you finish the setup you will get to your iPad mini's screen without entering any password.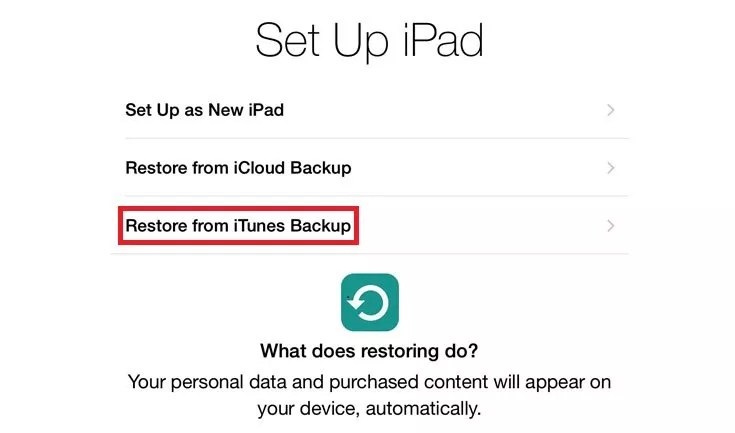 Situation 2: Your iPad do not Sync with iTunes:
If by any chance, you have not synced your iPad with iTunes and you still want to know how to reset iPad without password then you still have an option. You can use the Recovery Mode but it will cost you all your data. The entire data and settings of your iPad will be lost but at least you will get unlock your iPad.
The steps you would have to follow are given below:
Step 1. Press and hold the Home and Sleep/Power button at the same time until the Apple logo appears.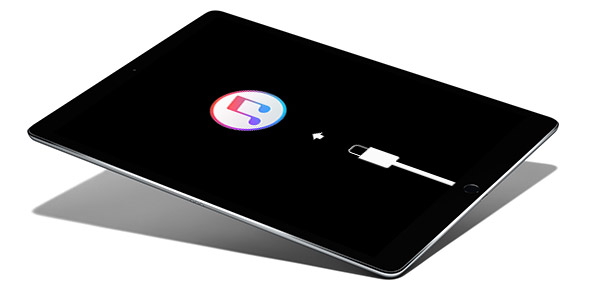 Step 2. Once the iPad is connected with iTunes, it will alert you that an iPad in recovery mode is detected. Click on the Ok button and follow the prompts to set up your device.

If you had a backup in iCloud then you can restore the backup data while you are setting up the iPad. You will only have to log in to your iCloud account and then choose the backup file. This way you will be able to restore all the necessary data of your iPad.
Conclusion
We discussed the process of resetting the iPad if you forgot iPad Passcode. The above methods will help you to get into your idevice without any hassle. Apart from the traditional iTunes method, you must try the UltFone iOS System Repair software if you are facing some other issues in your iOS devices.