How to Remove or Increase the WhatsApp Video Status Limit
While you get almost all kind of flexibility on the Internet to share your content, there are some limitations put on various services by their providers. The popular instant messaging app WhatsApp also has limitations. If you've ever shared a video on WhatsApp, you would have noticed that it only supports video files up to 16MB as of the year 2017. While many short clips can be under this range, full-HD and other high-quality videos cannot be made under 16MB and thus you can't share them with your WhatsApp contacts.
However, that doesn't mean there's no way you can do that. There's actually a trick that allows you to remove the video limit in WhatsApp and lets you share as big video files as 1GB on your device. This is not an official way to share the video but it comes from a third-party developer who found out the trick and was kind enough to share with the world.
With this trick, there's a catch though. Your device must be rooted and you should have access to the root on your device to be able to do the trick. If you don't mind rooting your device to increase the WhatsApp video limit, then following is what you should do and you will be able to share your high-quality and large video files with your friends on WhatsApp.
Steps to Increase the WhatsApp Video Status Limit
As said above, currently the app only lets you send videos up to the size of 16MB. With the following trick, you will be able to increase the limit to 1GB which should be sufficient for you to send your videos to your friends.
To do the task, you're going to need an app called Cheat Droid which is available for free on the Google Play Store. Download and install the app on your device. Then, open the root, provide it with the permissions it needs, and select WhatsApp followed by com.whaatsapp_preferences.xml.
In that file, change the value of [int] media_limit_mb to 1024. It should be 16 by default which means you are only allowed to share videos up to the size of 16MB. By entering 1024, you are telling the app to increase the limit to 1024MB which equals to 1GB. Save the file and you're good to go.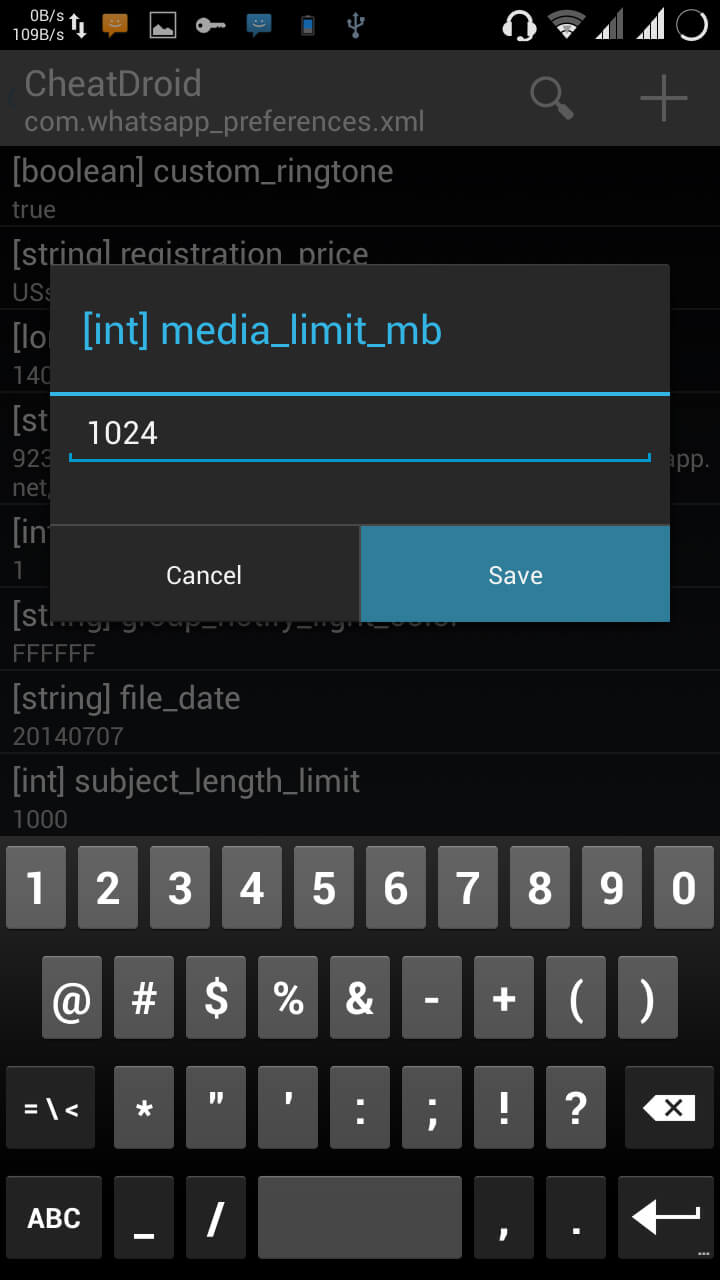 From now on, you should be able to send video files larger than 16MB to your friends in WhatsApp. Also, please note that an update to the app will likely break the trick so you will need to do the trick once again after you've updated the app on your device.
While the trick is likely to go through without any issues, if you had an issue and it broke the WhatsApp app on your device and get important WhatsApp data loss. There's this great app called WhatsApp Recovery by Tenorshare that will let you get back lost or deleted WhatsApp chats including messages, videos, and photos easily from iOS and Android phones.