Transferring Data from iPhone 6/6s Plus to iPhone X
Apple iPhone X is so attractive to users who would like to change old phones. However, some customers may consider that it is so completed to back up and move data in it. In this article, we will show you how to transfer everything (Contacts, Photos, Videos, Messages, App, etc.) from old iPhone 6/6 Plus/6s/6s Plus to iPhone X
Top 1. 1-Click Transfer Data from old iPhone to new iPhone
Top 2. Transfer iPhone Data with iCloud
Top 3. Sync iPhone Data via iTunes
Top 1st Way. 1-Click Transfer Data from old iPhone to new iPhone
How to transfer data between iPhones? Actually the best direct way you can get is trying to use iTransGo, which is a professional and reliable tool to clone data between iPhone and another, or iPhone and iPad with one to one without iTunes, without iCloud and without losing any data. Let's see how to use it as below:
Step 1. Download, install and launch iTransGo from official website or external formal download center to PC/Mac. Connect iPhone 6/6s/6 Plus/6s Plus and iPhone X to the computer and iTransGo will recognize both of them.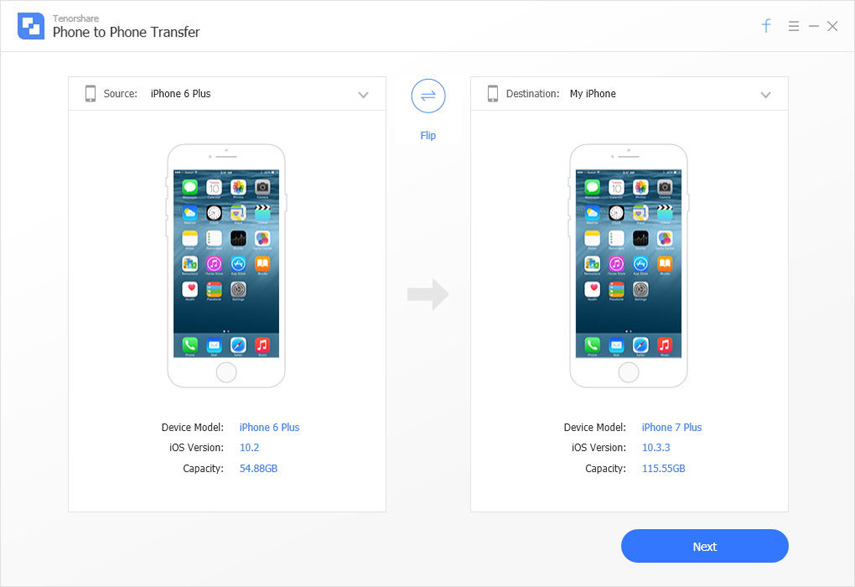 Step 2. Click "Next" and choose any data you are willing to transfer on the left side of this screen, and then click on "Start Transfer" button. Take note that transferring data will delete all data in iPhone X, the software will pop up a warning to let you confirm it.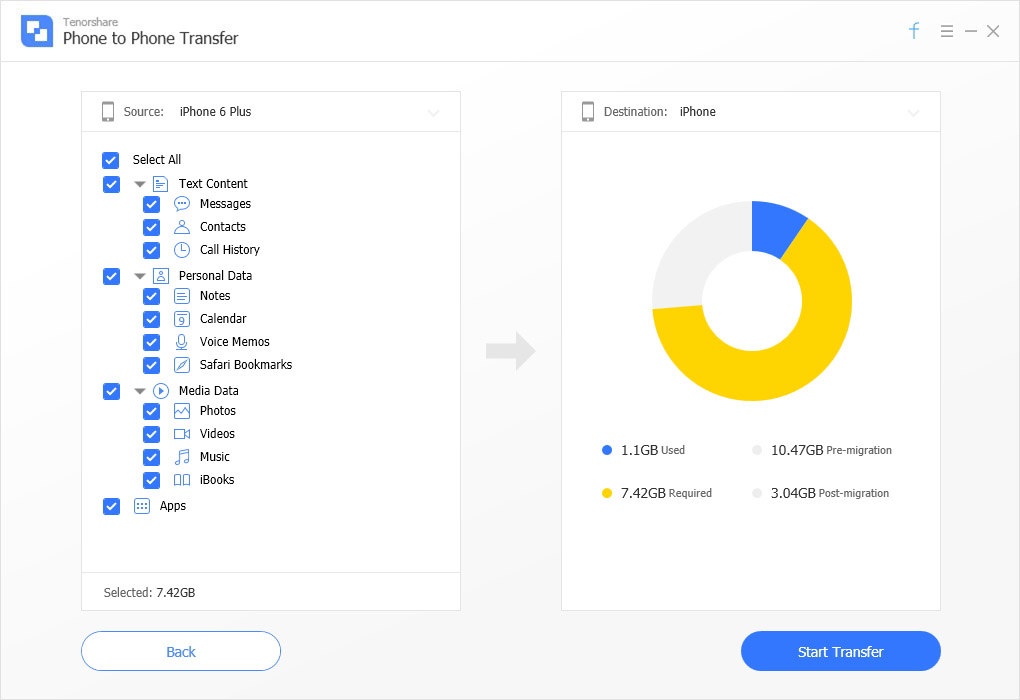 Step 3. The duration of transferring depends on how large your data is, so just be patient until it is accomplished at last.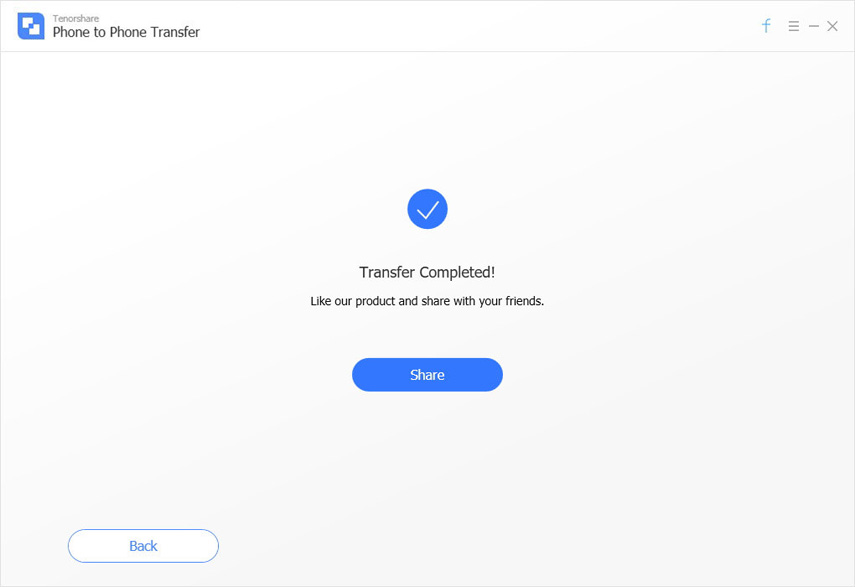 Top 2nd Way. Transfer iPhone Data with iCloud
How to transfer data from iPhone 6 to iPhone X without iTunes? You are able to use the below steps to backup data on iPhone 6/6 Plus/6s/6s Plus in iCloud and to transfer the data to iPhone X like this:
1. Connect your iPhone 6 to Internet via wireless network. Navigate to Settings > [your Apple ID account] > iCloud > iCloud Backup. (Note: Tap on Settings > iCloud > Backup if you are running iOS 10.2 or earlier.)
2. Be sure that iCloud Backup is enabled on iPhone 6, hit on "Back Up Now" tab. Stay connected to Wi-Fi until the process finishes.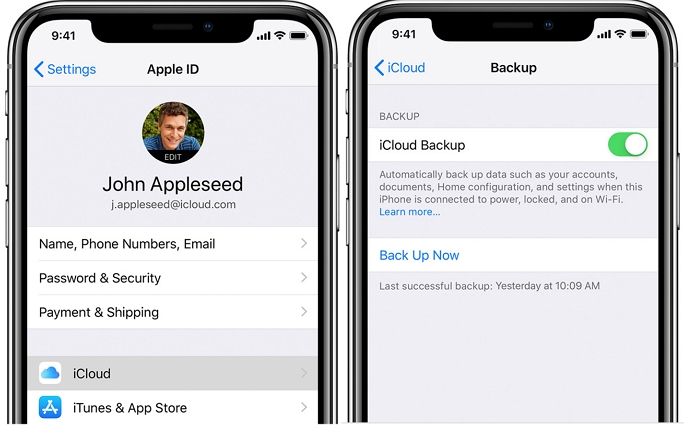 3. Move SIM card from iPhone 6 to iPhone X. Turn on and activate new iPhone X until you see Apps & Data screen. After that, hit on "Restore from iCloud Backup".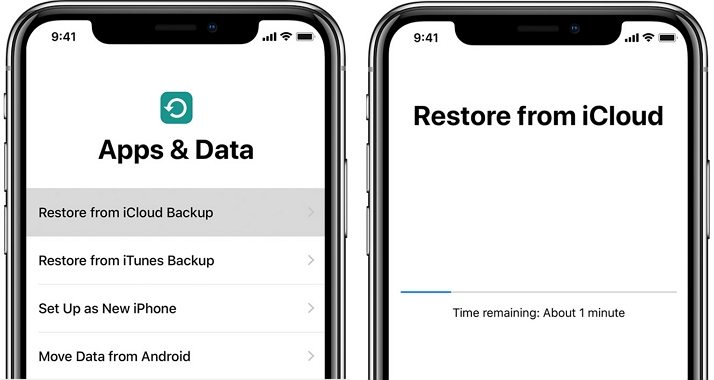 4. Sign in to iCloud with Apple ID and password. Then choose your target backup from iPhone 6 by checking data and size.
Top 3rd Way. Sync iPhone Data via iTunes
How to transfer content from iPhone 6 to iPhone X without iCloud? It is the common way to transfer data on iTunes because most of us know that there is a backup function on iTunes software. Although it is one of the methods to achieve your goal, we can't ignore that it is a bit of risky because there are some unexpected bugs in iTunes at times. Anyway, you can see how to use iTunes to sync data between iPhone 6/6s (Plus) and iPhone X in the following contents:
1. Connect iPhone 6 to Windows or Mac computer. Open iTunes and make sure that you have updated it to latest version.
2. Select the name of your iPhone 6 in iTunes and tap on "Summary" tab, then you will see "Backups" on the right side. Hit on "Back Up Now", then iTunes will backup data on iPhone 6.

3. After that, move SIM card and activate it on iPhone X. Repeat the same operation on Step 3 of second method.
Bottom Line
Well, that's all of the information about how to transfer any data from iPhone 6/6 Plus/6s/6s Plus to iPhone X. If you follow any of them, congratulations, you have successfully transferred target iPhone data to a new iPhone. But if you wish to move data from iPhone to PC/Mac or import files from computer to iPhone X, the Tenorshare iCareFone is a better choice.