Unbiased iMazing Review 2023
If you look for a reliable iPhone Manager, it is most likely that you'll come across iMazing. Even though Apple has its official iPhone Manager, customers often look for other tools that can offer them more features. Apparently, iTunes lacks some features that can fulfill the user's needs. That's why third party iOS x`managing software like iMazing is designed. So, if you are wondering what is iMazing and how to use iMazing, then we have all answers to your questions.
Today, we'll do iMazing review and find out if iMazing is safe. Let's dig deeper into the iMazing for iPhone review now.
Part 1. What is iMazing?
For the people who don't know this, iMazing is an iTunes alternative. It is used to transfer media content, files, calls, messages, browsing history, and other data between iOS devices. Many users trust this software as it offers functionalities that are more user-friendly and powerful as well.
Whether you need to transfer music, or access photos, or perform backups, iMazing has some commendable features that often come in handy. And in this iMazing review, we will get a closer look at them and tell you "is iMazing safe".
Part 2. Is iMazing Safe?
People are often skeptical about software that works as an alternative to iTunes. So, the first question that comes to mind is, can iMazing be trusted?
Fortunately, iMazing developers are very serious about user's safety and privacy. They store the data locally and make sure that the Apple ID and login details you provide are secured. Backup encryption technology is used for backups and end-to-end encryption for device connections. It means even if you've connected the device with the computer using a USB cable, your data is safe using Apple communication protocols.
Part 3. Is iMazing Free?
People who are interested in iMazing review 2020 will undoubtedly ask if the software is free or not. Well, honestly speaking, downloading the software is free. However, if you want to get unrestricted access to the features, then you'll need to buy a subscription plan. There are three plans available for users as per requirements.
Single User Plan:
License for 1 PC (Mac or Windows) with iMazing 2 updates at $44.99
Universal Plan:
License for 2 system (Mac and Windows) with iMazing 2 updates at $49.99(currently at a discount)
Family Plan:
License for 5 system with iMazing 2 updates at $69.99
At present, you can also upgrade to the latest iMazing 2 to get additional features. In the iMazing 2 reviews, you'll find out that the new version is offering features like Time Machine, full iOS 13 support, battery health check, iOS installation, and much more.
Part 4. What Is The Difference Between iMazing Free and iMazing Pro?
In iMazing reviews, you'll see that iMazing don't have a free version, but it offers a free trial that gives the users idea of the features it has.
With the iMazing free trial version, you'll have access to the following features:
Automatic & Unlimited Backups
Browse Content
Battery Diagnostics
Device Console
Device Info
Share Messages (10), Photos (50), Music (50), Books (5), Notes (4), and Contacts (10)
But if you want to restore files from the backup and get access to unrestricted sharing and data managing features, then you need a full version, i.e., iMazing Pro.
Part 5. iMazing Compatibility
During iMazing review, we find out that this software has an extensive array of device and platform support. Here is a breakdown of the compatibility of this tool.
Operating System:
It supports Windows 10, 8.1, 8, 7, and Vista.
For macOS, the software is compatible with macOS Catalina, Mojave, High Sierra, Sierra, El Capitan, Yosemite, and Mavericks.
Apple Devices:
Compatible with iPad, iPhone, and iPad including all latest and older models
iOS Devices:
As for iOS support, all features of iMazing will work on devices that are running on iOS 4 and above. In the devices operating on iOS 1.0 to 3.2, only file transfer, app management, and music export feature will work.
Part 6. iMazing: What's In It For You?
Without further ado, we'll get to what can iMazing do for the users. The primary features of the software include:
1: One-Click Transfer
Whether you need to transfer photos, videos, music files, or other media contents, iMazing can do it without any hassle. The critical difference it has from other software is that the transfer is possible wirelessly too. The Quick Transfer feature enables the users to carry out the task.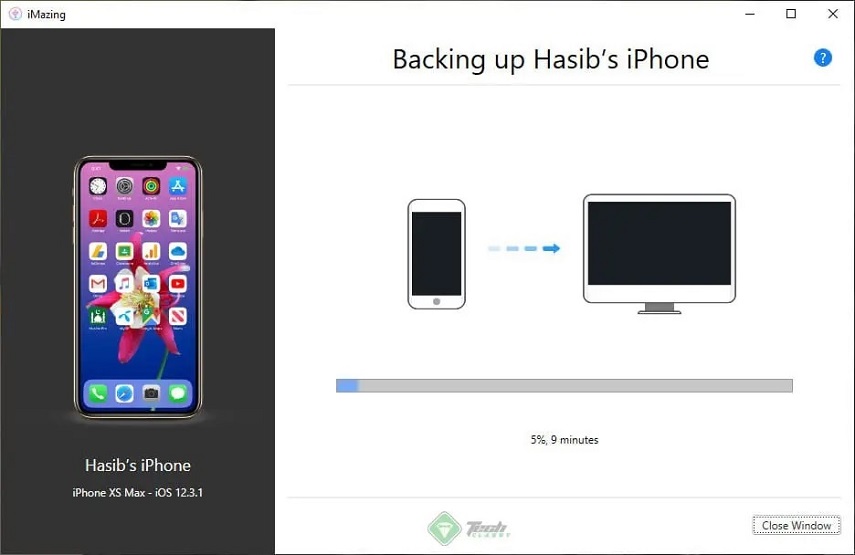 2: Backup iOS Device
With the help of iMazing, you can backup iOS device data on your Mac or Windows computer. You can also create backup on external drives via Wi-Fi or USB cable.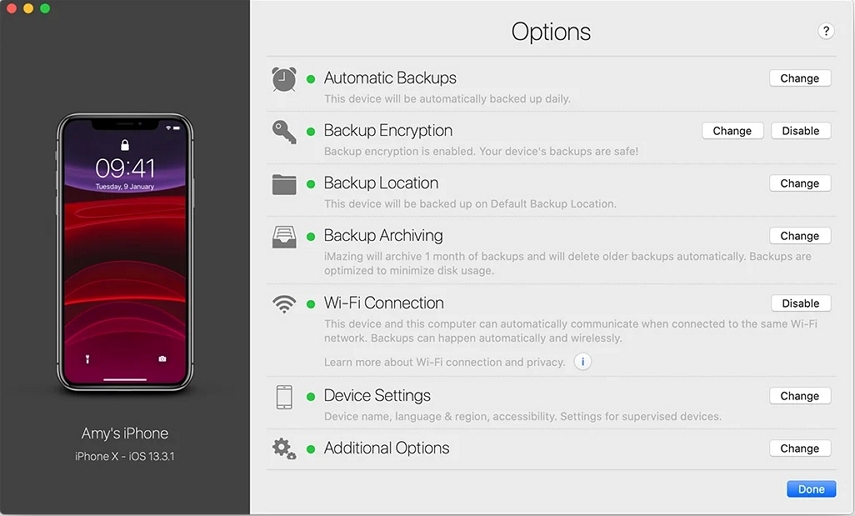 3: Data & Management
Get ready to export your iPhone data to Mac or PC using cable and Wi-Fi. It can extract data from your device, along with settings and store them carefully.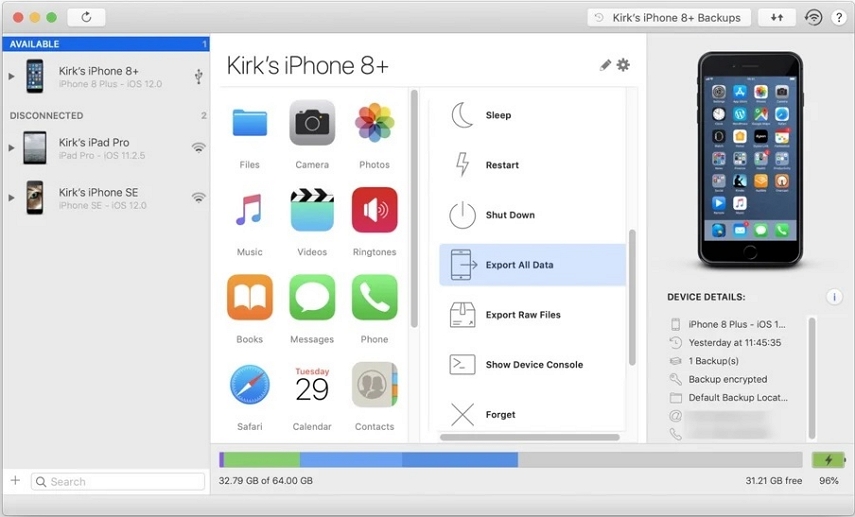 If you backup app data and restore it, iMazing can even install the app before importing data and settings for that specific app.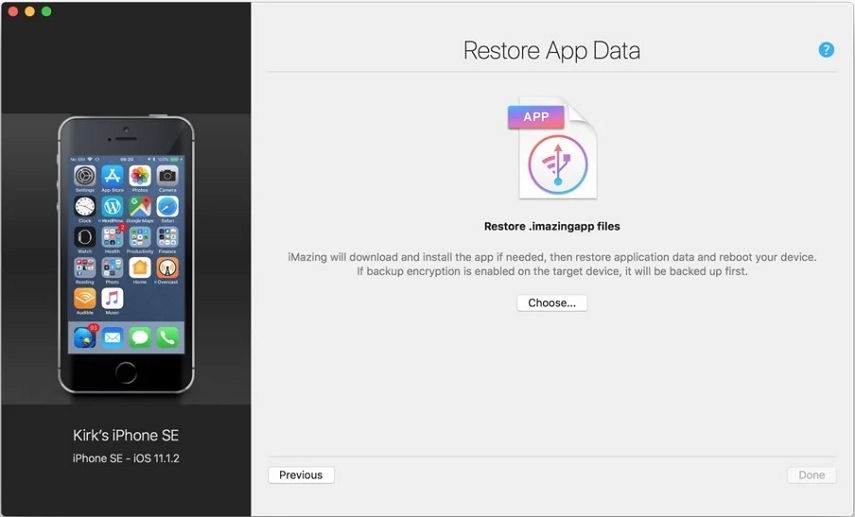 4: Additional Features
You can also gather battery information, check warranty, access consoles, messages, contacts, memos, notes, calendars, and other data of your iPhone. Overall, it can be said that iMazing is a perfect managing software for iOS devices.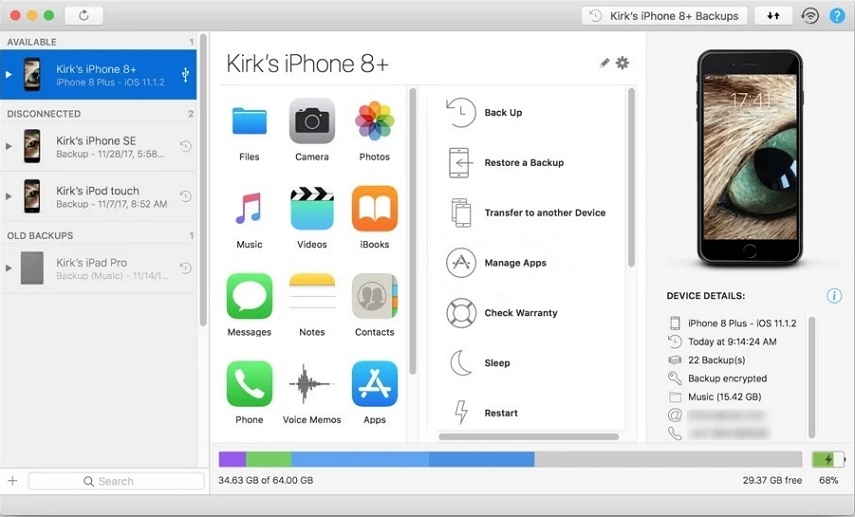 Part 7. iMazing Download
People often make mistakes of downloading iMazing crack and then wonder what went wrong with their device. The same thing can occur to you if you download a pirated version of iMazing from unreliable sources. Before you speculate is iMazing a virus, answer the question of whether you downloaded the software from the official site or not.
The appropriate source to download iMazing is to visit the link- https://imazing.com/ and click on the "Free Download" button to get the software on your system. Never believer the websites that claim iMazing crack with registration code. Either they are phishing sites, or ricking you to click.
Part 8. Part 8. iMazing Similar and Alternative iOS Data Manager Tool
We all can agree that iMazing is a brilliant iPhone transfer and manager software. Still, you never know when you'll need an alternative to iMazing as well. So, we present to you the best alternative for iMazing, which is UltFone iOS Data Manager. Not only this software possesses all the incredible features similar to iMazing, but it is more affordable to the users as well.
The key features of this tool are listed here:
One-click backup iPhone data to computer for free
Support selective backup
View backup and restore selective data
Transfer iOS data from/to computer without iTunes
No storage limitation
Export/Import files without iTunes
Repair Operating System without data loss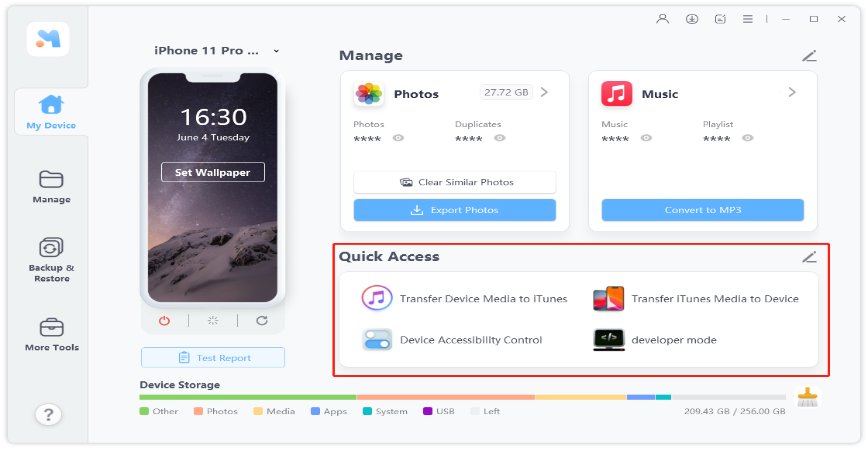 One of the most remarkable features of UltFone is the operating system repair that allows a user to fix software related problems in iOS devices. With this feature alone, UltFone can give competition to iMazing and hence serve as the perfect alternative for device management and repair tools.
The Verdict
In conclusion of iMazing Review 2023, we can say that iMazing stands out from other average data and app managemenst apps in the market.
Price: 9/10
Effectiveness: 8/10
Ease of Use: 9/10
At last, we would like to recommend UltFone iOS Data Manager to the users who need OS repair feature more often. You will feel satisfied while using iMazing, but if you experience software issues, then it is UltFone that will come to your rescue.