How to Transfer Apps, App Data and Game Saves from iPhone 6/6s(Plus) to iPhone X Directly
"I want to know that if I can transfer my game data/progress from my iPhone 6 to iPhone X. I mean if, for example, both of them have the same free app, and you have progressed a lot in the iPhone 6, and you get a new iPhone X. Can I send that progress to the iPhone X and keep going from that current place using the Move to iOS app? Thank you!"
There's no doubt that most of iPhone users who get a new iPhone are less inclined to lose any game saves or other app. Take iPhone 6 users as example, how to transfer App data and game saves from iPhone 6/6 Plus/6s/6s Plus to iPhone X directly? You have several options to do that. Which is the best one? Here's the information that you need to master.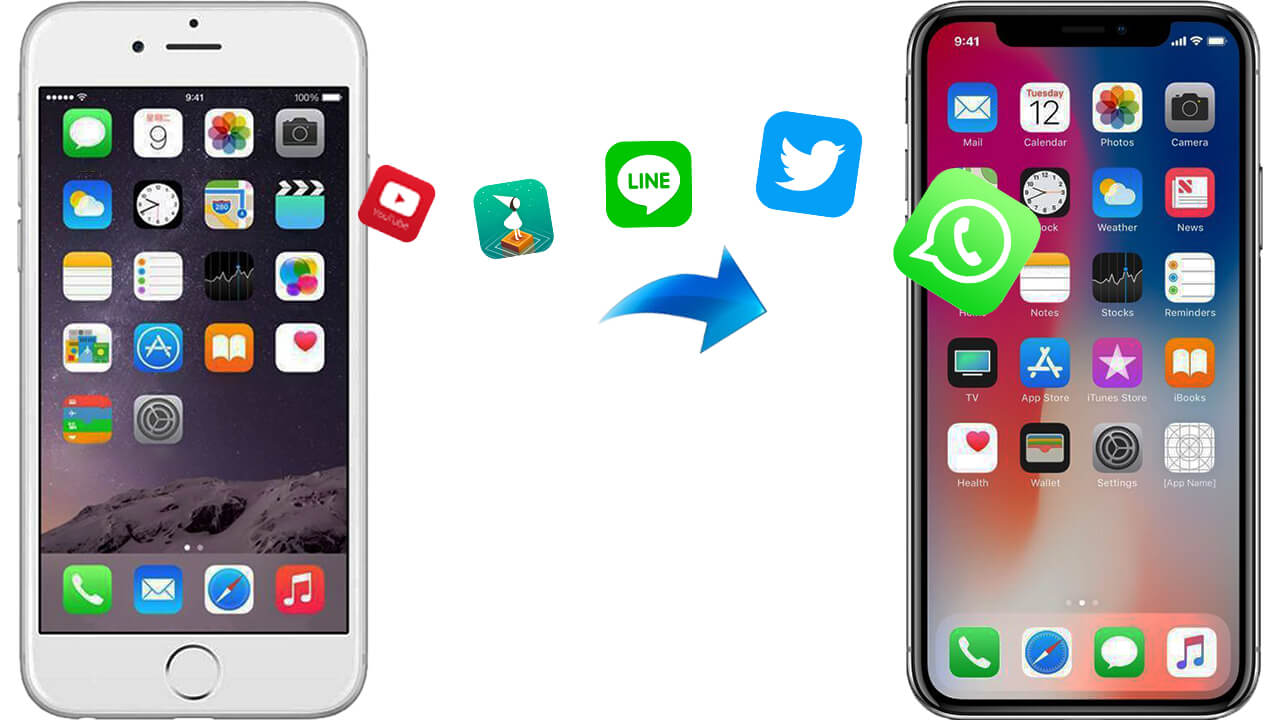 How to Transfer Apps from iPhone 6/6s to iPhone X without iTunes/iCloud
As far as I'm concerned, the best and simplest method you need is transferring apps by means of iTransGo, which is a powerful and wonderful tool to clone all data from iPhone to iPhone or between iPhone and iPad with no data loss. Here are the detailed steps:
Step 1. Get this piece of software and then install it. After a moment, it will open automatically and you are going to see its main interface.
Step 2. Connect iPhone 6/6s/6 Plus/6s Plus and iPhone X to this application. Then you will see both of them display with basic information. Just click on "Next" button and follow up.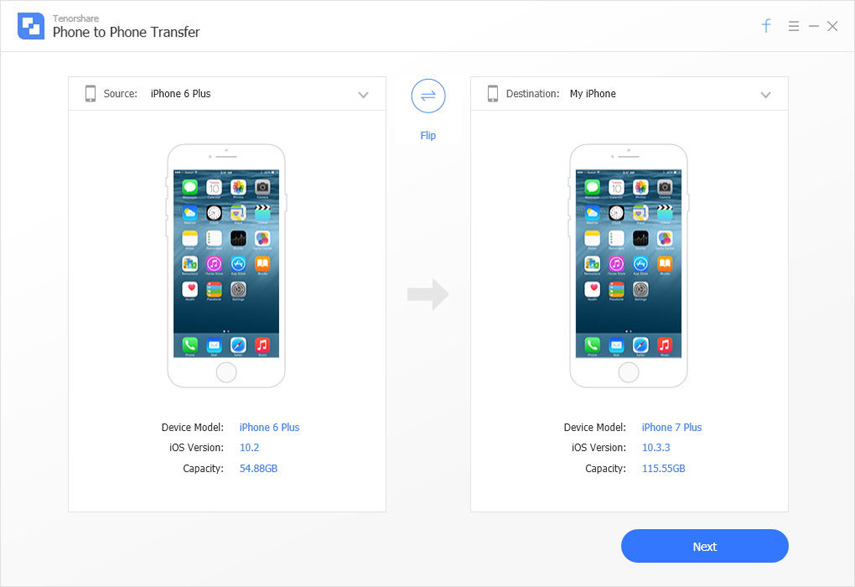 Step 3. Choose your target app data on iPhone 6, and then hit on "Start Transfer" button on the right bottom side.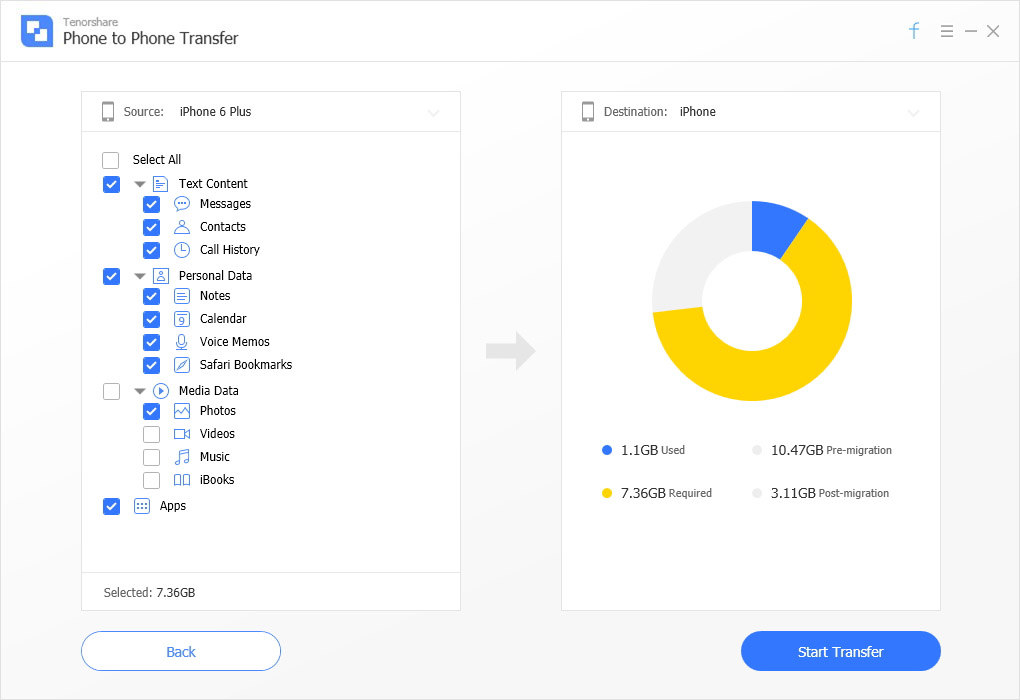 Step 4. Click "OK" button to confirm the operation. Then it will begin the transferring for several minutes. Now all the old apps will be transferred successfully to new iPhone X.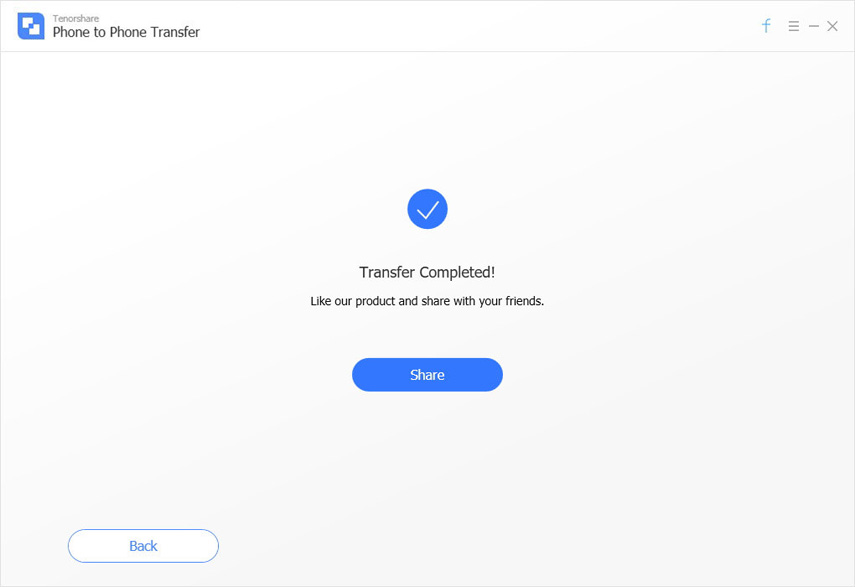 Why iTunes or iCloud is Not Recommended to Transfer App?
You may be curious about why I don't suggest utilizing official iTunes or iCloud to transfer, send, share, sync or moving app data from old iPhone 6 to new iPhone X. In my opinion, both of them are too troublesome. The specific reasons are as below:
1. You need to connect wireless network in order to finish this operation.
2. The transferring speed is too slow while using iTunes or iCloud.
3. You need to back up data before transferring.
4. You may lose data by using iTunes or iCloud.
5. Not all game saves are available for iTunes or iCloud backup.
6. Other personal reasons.
In summary, you can use iTransGo to transfer app, app data or game saves from iPhone 6/6s/6 Plus/6s Plus to iPhone X in a direct way. In this way, you will do that without iTunes, iCloud or Bluetooth. By the way, if you have to recover app data on iPhone 6 or iPhone X, UltData is a perfect option for you.