How to Enter and Exit iPhone DFU Mode/Recovery Mode/Safe Mode
Want to know the methods to enter and exit iPhone DFU Mode, Recovery Mode and Safe Mode? In this article, we will introduce the easy ways for you to enter or exit the 3 iPhone modes. It appiles to all iOS 12 beta/11/10/9 devices, inlcuding iPhone X/8/7, iPhone SE, iPhone 6, iPhone 5/4, iPad, and iPod touch.
Since we have discussed the comparison between iPhone DFU Mode, Recovery Mode, and Safe Mode, you can click it to learn the details.
Ways to Enter and Exit DFU Mode, Recovery Mode and Safe Mode for iPhone
1, How to Enter iPhone DFU Mode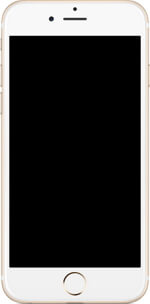 The steps to enter iPhone DFU Mode are very simple but need your patience. The equipments you need for help are a USB cable, a computer you have access to, the latest version of iTunes on computer, a watch or something like that to help count, and your iPhone of course. Then you can start to enter the iPhone DFU Mode. Since we have the professional article to show you how to enter DFU Mode, you can also refer to it.
For iPhone X/8/7/7Plus, connect your iPhone to computer via the USB cable. Press and hold the Sleep/Wake button and the Volume Down button simultaneously for 10 seconds. Release the Sleep/Wake button while continuing to hold the Volume Down button for 10 additional seconds.
For iPhone SE/6s Plus/6s/6 Plus/6/5S/5C/5/4S/4, hold down the Sleep button and Home button at the same time. Keep holding Home and Power until the device screen turns to black. Release Power button and keep holding Home for 10 seconds.
Note: iPhone Data Recovery can recover all your deleted or lost data when iPhone stuck on DFU mode.
2, How to Exit DFU Mode iPhone
The way to exit iPhone DFU Mode is quite simple. Just turn off iPhone by holding down Power button and Home button (Volume Down key for iPhone 7/7 Plus/8/X) for 5 seconds and release them. Then iPhone will automatically shut down and reboot into normal mode.
3, How to Enter iPhone Recovery Mode
Putting iPhone into Recovery Mode is similar to DFU Mode but much easier. Here is the simple guide. For more specific information, go to the specialized article on how to enter and exit iPhone Recovery Mode.
1. Connect a USB cable to computer but do not connect it to iPhone.
2. Turn off iPhone.
3. Hold down Home button and connect the USB cable to the dock connector of iPhone.
4. iPhone will turn on and display the Apple logo. Keep holding Home button till the iTunes logo/USB cable appears on the screen.
5. Let go off Home button. iPhone now is in Recovery Mode.
Note:If the red empty battery icon appears on screen, let iPhone charge for a few minutes and then restart the above steps.
If the steps fail above, you can try the free software UltFone iOS System Repair (ReiBoot) to 1-click put iPhone into recovery mode. It's much easier and safer to handle. No data loss and no damage.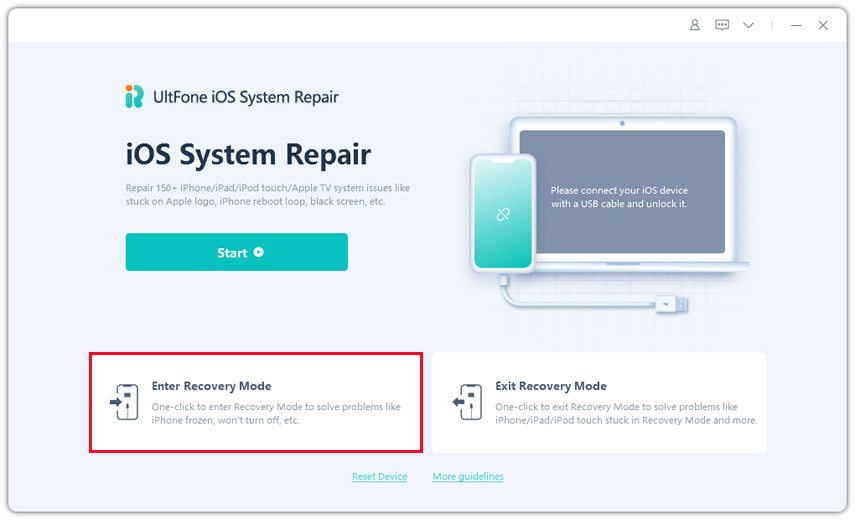 4, How to Exit iPhone Recovery Mode
The ways to exit Recovery mode and DFU Mode on iPhone are similarly easy. You can get out of iPhone Recovery Mode following steps below:
1. Unplug iPhone from the USB cable.
2. Hold down Home button and Power button for about 15 seconds to shuts off iPhone.
3. Press Power button to boot iPhone.
What if iPhone Stuck on Recovery Mode and Won't Turn on?
In many cases, your iPhone won't boot when they stuck on recovery mode mode. In this time You can try UltFone iOS System Repair to help get out of the recovery mode with 1 click.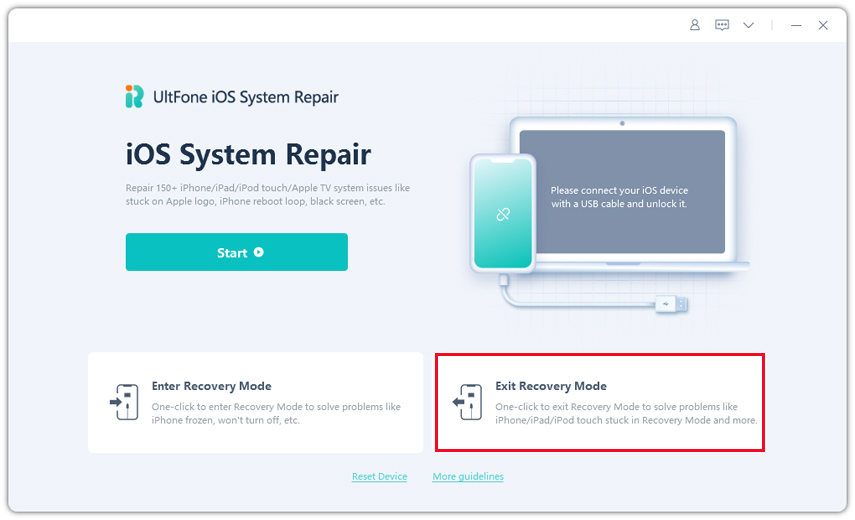 Video Guide of Fixing iPhone Stuck in Recovery Mode
5, How to Boot to Safe Mode
As is mentioned in the article about the comparison of the 3 iPhone modes, Safe Mode is a part of jailbreak and a jailbroken iPhone would boot into Safe Mode whenever a jailbreak extension is causing iOS to not work properly. Here we find out 2 effective ways for you to boot into Safe Mode.
1. With SBPowerAlert:

Enter Cydia to search for and install the free tweak called "SBPowerAlert" from developer sharedRoutine. Once you've installed it, enter your stock Settings app and select "SBPowerAlert Settings" to begin customizing. After you've adjust the power menu preferences, select the "Activation Methods" option towards the top of the page to select how you'll trigger the power menu. In the power menu you can easily enter safe mode.

Note: As you would notice in the Safe Mode menu, MobileSubstrate invokes Safe Mode to protect you from harmful processes running on your iPhone.

2. Without a third app:

We find this method in a hot forum discussing about how to enter Safe Mode. For your reference, we list the steps below.

Open Mobile Terminal on the iPhone (if you're unable to do so and proceed with step 2, then skip to step 3)
SSH to iPhone using WinSCP/PuTTy (Windows) or Terminal (Linux or Mac)
Login using the following default values (provided you haven't changed them yourself):
UserName: root
PassWord: alpine

Once you log in, enter the following command:
touch/var/mobile/Library/Preferences/com.saurik.mobilesubstrate.dat
Respring the SpringBoard
6, How to Exit iPhone Safe Mode
You are highly recommended to try the first way to boot to iPhone Safe Mode since you may find that the second way is too complex to handle.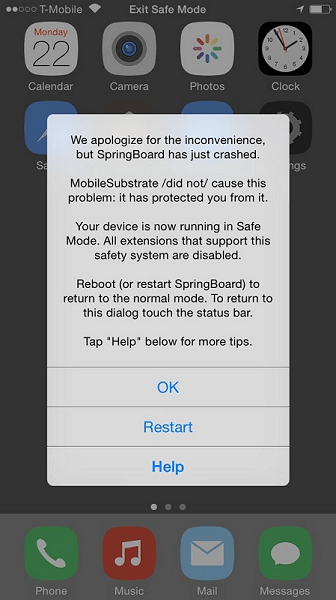 Safe Mode is pretty easy to boot back out of. Once your Jailbroken iPhone is in Safe Mode, you can reboot back to normal in 3 ways:
1. Tap the "Restart" option in the MobileSubstrate menu.
2. If you can't find the menu, tap "Exit Safe Mode" text at the top center of your iPhone's status bar.
3. A hard restart of iOS with iPhone's Power button can disable Safe Mode too.
It is very easy to handle all those methods to put your iPhone into DFU Mode, Recovery Mode and Safe Mode. Just have some patience. To be added, whenever you find you lost data on your iPhone, don't hesitate to use iPhone Data Recovery to restore all the lost files.