Top 5 Solutions to Fix iPhone Can't Make or Receive Calls Error
After updating to iOS 15, iPhone immediately shows "call failed" without any ringing when I make phone calls.When others call my number, they report that my phone is "disconnected". What is wrong? How can I fix this?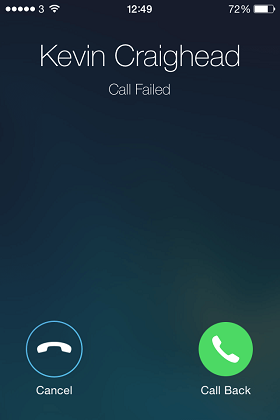 How Do I Fix My iPhone If It Won't Make or Receive Calls?
Try to make a call and iPhone is totally mute. This is one of the things that I hate most. A number of variables could be at work, if your iPhone won't make or receive calls. Generally, the reasons can be sorted into 5 categories. Read on to find fixes for each causes.
1. iPhone Settings
Checking iPhone settings is the first thing I would do if my iPhone won't make or receive calls. Certain features like Airplane Mode and No Not Disturb mode silent calls, alerts and notifications when the device is locked. Go through the following guide to see if these settings prevent you from making or receive calls.
1). Go to Settings and turn on Airplane Mode, in about 10 seconds, turn off airplane mode.
2). Go to Settings > Do Not Disturb.
3). Check to see if there's any blocked numbers by going to Settings > Phone > Call Blocking & Identification.
4). Make sure Call Forwarding is turned on. Go to Settings > Phone > Call Forwarding.
2. Software Update
It's possible that the outdated carrier version and iOS that accounts for "iPhone won't make or receive calls" issue. Make sure you have internet or Wi-Fi connection when doing the following update.
1). Update carrier settings: Navigate to Settings-> General-> About-> and then view the information next to Carrier.You'll see the option to update your carrier settings if yours is not the newest.
2). Update to the latest iOS:Go to Settings-> General -> Software Update-> Download and Install on your iPhone. Or connect your device to your computer and update through iTunes by going to Summary->Check for Update->Download and Update.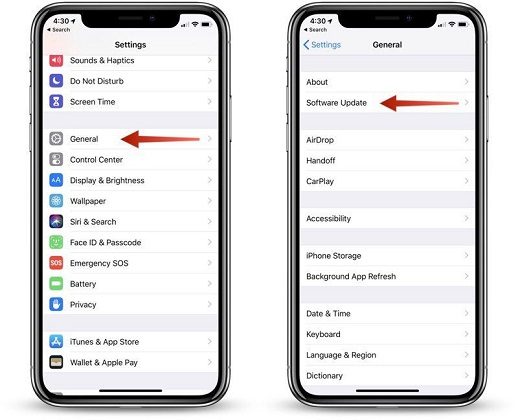 3. SIM Card Error
Remove SIM card from your iPhone, reposition it and put it back to iPhone. If repositioning won't work, try to get a new SIM card from your carrier.
4. Network Problem (including Outrage)
If you find your iPhone, for example, iPhone 13 won't make or receive calls after update, make sure it is not a billing-related block, and your calls don't have errors on the carrier system. Maybe there's an outrage in your areaor you have a weak cellular signal.To confirm, you should see if other people in your area have the same problems and make calls in another location. If iPhone is not able to make or receive calls after all these, you can move forward with the following attempts.
Reset network settings:Go to Settings > General > Reset > Reset Network Settings. This will erase your iPhone settings, including Wi-Fi passwords, preferred networks, and VPN settings.
Switch to a different network band: Go to Settings > Cellular > Cellular Data Options > Enable LTE and turn off Enable LTE, 4G, or 3G (this option will depend on your carrier and device model).
5. iPhone Operating System Issue
If you've tried all the above solutions, still call failed on iPhone, there's a great chance that iPhone is suffering from some operating system issues. To dealing with such tricky problems, it's better to get help from the professional UltFone iOS System Repair. This tool could download firmware (baseband code, and the Boot ROM) and then repair iOS system without causing data loss.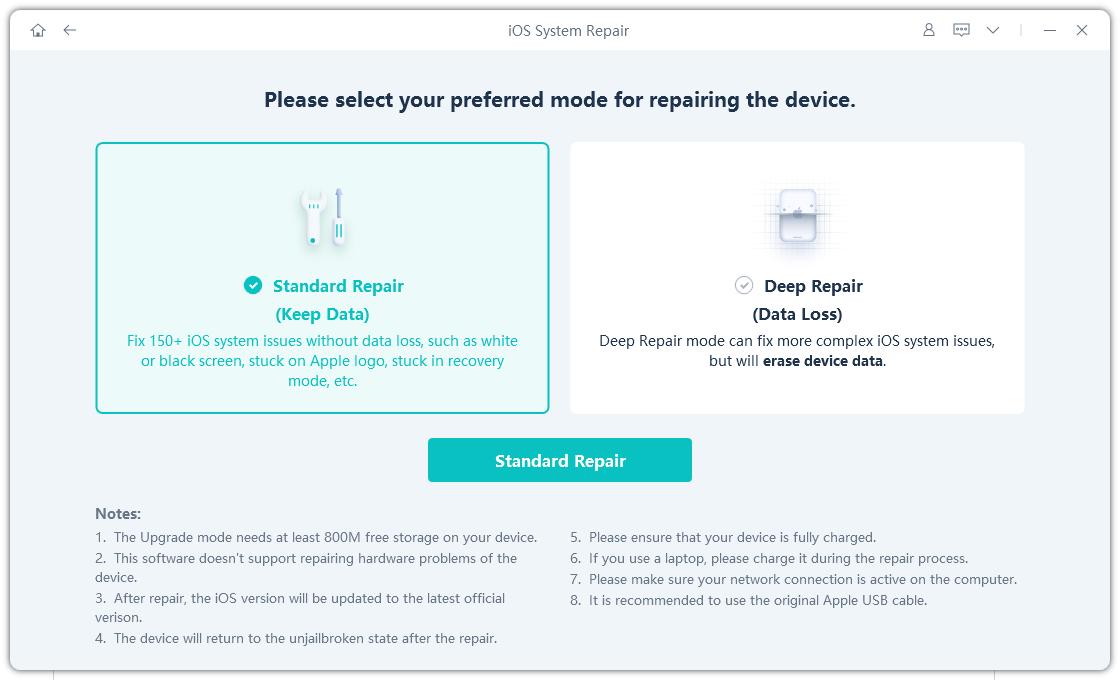 Features:
Repair more than 150 iOS system issues such as you can't make or receive calls on iphone, the reboot loop, hotspot not working ios 14, Apple logo, and blank screen without losing data.
Single Click to enter and exit recovery mode on iPhone/iPad/iPod.
Reset iPhone/iPad/iPod Touch even if you don't have password/iTunes/Finder
Downgrade from iOS 15 without iTunes.
Support all iOS versions and iPhone models, including the latest iPhone 13 series and iOS 15.
Nothing works? Maybe you should go for help from a genius at Apple Store. Geniuses have extensive knowledge of iPhone, they can provide technical support and troubleshoot hardware problems.