Can't Restore Data from iCloud Backup on iOS 16? Here's the Fix
More and more users choose to backup data to iCloud instead of using iTunes because its convenience and easy to use. However, there might be one day you upgrade your iOS and need to restore from iCloud backup, or buy a new iPhone and try to restore from your previous iCloud backup, something goes wrong and it reminds you that "Cannot Restore Backup ". What to do now?
Don't worry, below we list the common iCloud backup restore stuck errors and the corresponding solutions.
Issue 1: "No backups available"
Check if you are using the wrong account in iCloud. If you have multiple Apple accounts, and you should back up a few steps and enter the correct Apple ID.
Issue 2: "A Wi-Fi connection is required to download your apps and media."
Restoring from iCloud backup reqires a Wi-Fi connection. Make sure your iOS device is connected to a Wi-Fi network and is able to successfully connect to the Internet over Wi-Fi.
Issue 3:"Your iPhone could not be restored because you are no longer connected to the Internet"
This alert message will appear when your Internet connection to iCloud.com became inactive while you were downloading files for a restore. So, check your device if it is connected to a reliable Wi-Fi network and power.
Issue 4: "There was a problem loading your iCloud Backups. Try again, set up as a new iPhone, or restore from an iTunes backup."
This error is usually due to a network timeout or a problem with iCloud servers. If you see this alter, simply wait for a few minutes and than try to restore your backup again. If problem still exits, make sure your iOS device is able to successfully connect to the Internet over Wi-Fi.
iPhone Stuck in Sign in to iCloud Popup Loop
Download Data from iCloud Backup to Computer in One Click
Can't download data from iCloud because iCloud backup restore stuck? iPhone Data Recovery give you the one-stop solution to solve this problem. It can easily and securely download iCloud files to computer. Moreover, you don't need to worry about any personal data leaking since it is read-only and risk free.
To get started, Free download and install iPhone Data Recovery on your Windows PC (Windows 10/8.1/8/7/XP/Vista). If you have a Mac on OS X, try iPhone Data Recovery for Mac.
Step 1. Sign into your iCloud account
Enter your iCloud account and password. iPhone Data Recovery will never keep a record of your account and never leak your data.
Run this software on your computer and click on the iCloud symbol. Enter your iCloud account and password to sign into your iCloud account.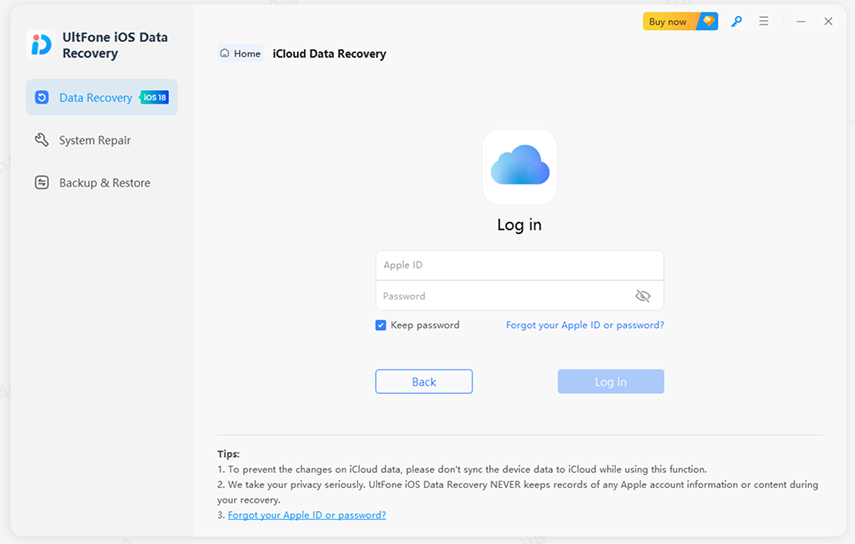 Step 2. Select iCloud backup file to download
iPhone Data Recovery will automatically displace all iCloud backup files backed up with your account. Select the one you want to download and click on "Next".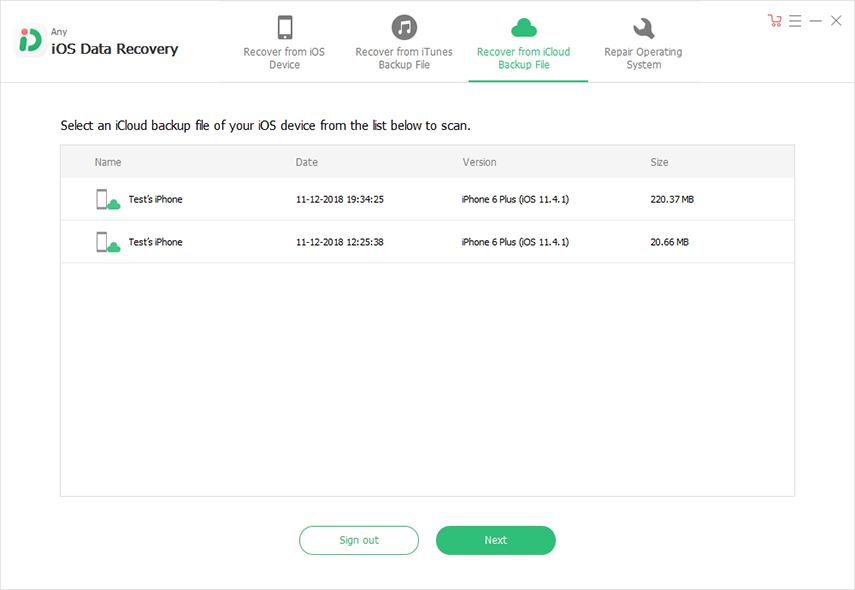 To save the downloading time, you can select the files you want to download in the pop-up window.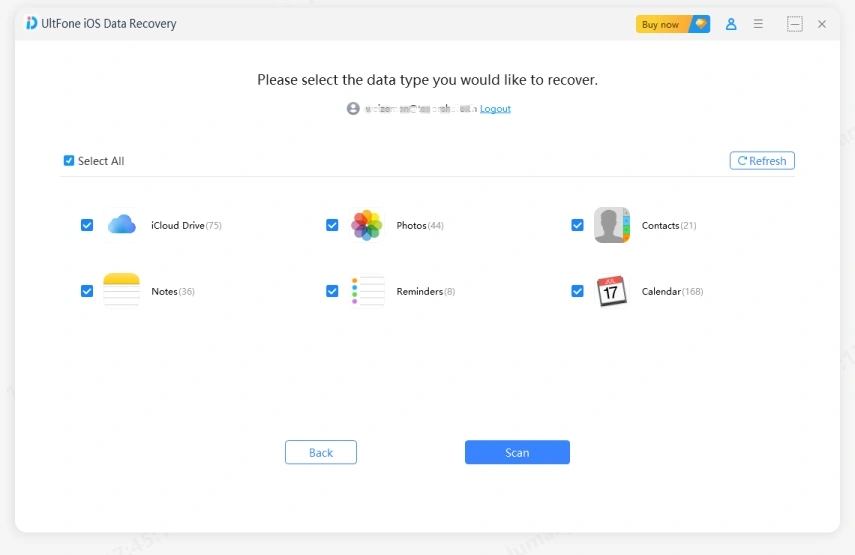 Step 3. Save downloaded iCloud backup files
After downloading, you can freely choose any data and click on "Recover" button to save downloaded files to your computer.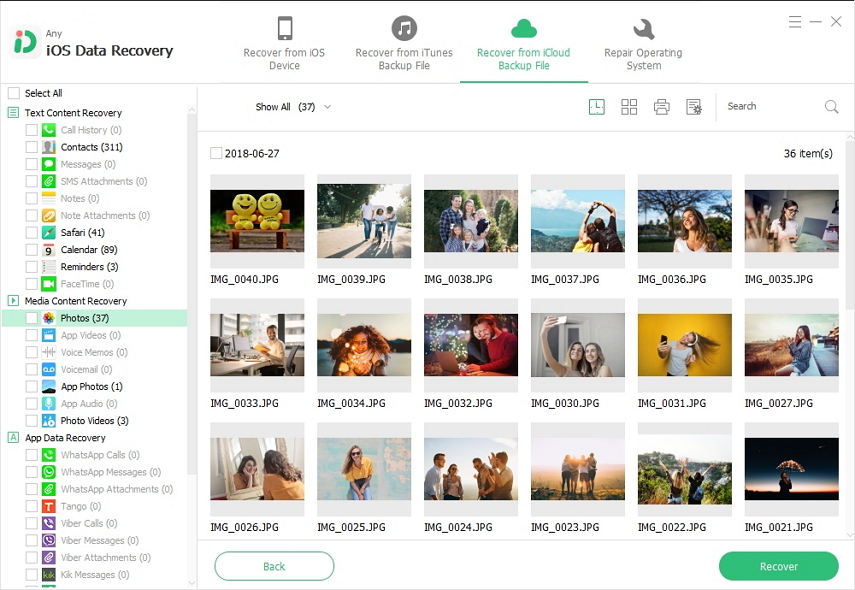 Hope our article can help you solve the problem that can't restore data from iCloud backup file.