3 Ways to Transfer Calendar from iPad to Outlook
"Hi, I want to synchronize my iPad Calendar with Outlook so that I can access it anytime anywhere with ease. If someone is aware of how to upload iPad calendar to Outlook, kindly let me know the steps to be followed. Thanks in advance."
Outlook provides you the option to update your calendar easily and access it anywhere on any device. Thus if you want your updated tasks on calendar always be by your side, you can choose calendar sync using Outlook. Here we are discussing various easy ways to import calendar from iPad Air/Pro/mini to Outlook.
Top 3 Ways to Transfer Calendar from iPad to Outlook
Way 1: How to Transfer Calendar from iPad to Outlook
You can upload iPad calendar to Outlook to make it accessible from anywhere and anytime
Step 1: Go to Settings on your iPad.
Step 2: Tap on on Mail, Contacts, Calendars.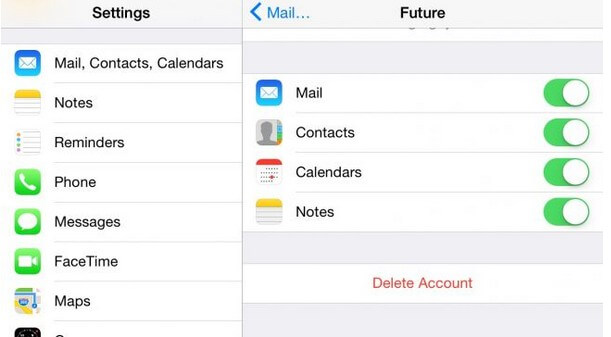 Step 3: Tap on Add Account and then tap on Outlook.com. Step 4: Enter your Outlook credentials and tap on Next.
Step 5: List of to be enabled services will be displayed, select Calendar and click on Save.
Way 2: How to Add iPad Calendar to Outlook Using iTunes
iTunes provide the facility to export calendar from iPad to Outlook allowing you an easy access on any device. This requires simple steps as follows:
Step 1: Open iTunes on your Mac / PC and sign in.
Step 2: Connect your iPad using the USB cable.
Step 3: Your iPad will appear in the Library list on left side of screen and click on it.
Step 4: Click on the "Info" and select Sync Calendar by checking the check box.
Step 5: From drop down menu select "Outlook".
Step 6: You can choose all calendars or a few as per your choice.
Step 7: Click on Apply> Sync. The calendar will be synchronized.
Now the calendar is shared to Outlook and can be synchronized any of the device you want to use, through Outlook.
Way 3: How to Sync iPad Calendar with Outlook Wirelessly Using iCloud
Using iCloud is another way out add iPad calendar to Outlook. Underneath are the simple steps to use iCloud for calendar synchronization through Outlook: Step 1: Download and install iCloud on your PC or MAC.
Step 2: Enter your Apple Id to sign in to iCloud.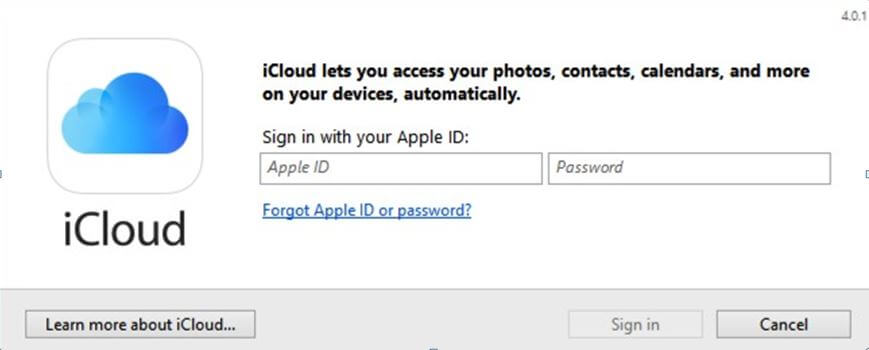 Step 3: Select the feature of Mail, Contacts, Calendars and Task (with Outlook) and select Apply.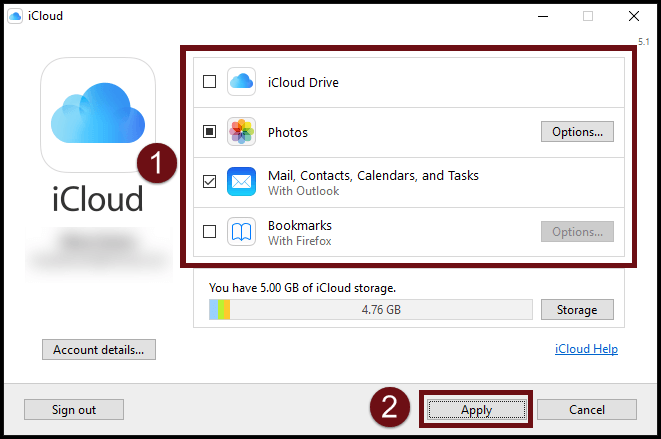 Step 4: Outlook Setup for iCloud window will open up, you can select to sync all or few calendars as required.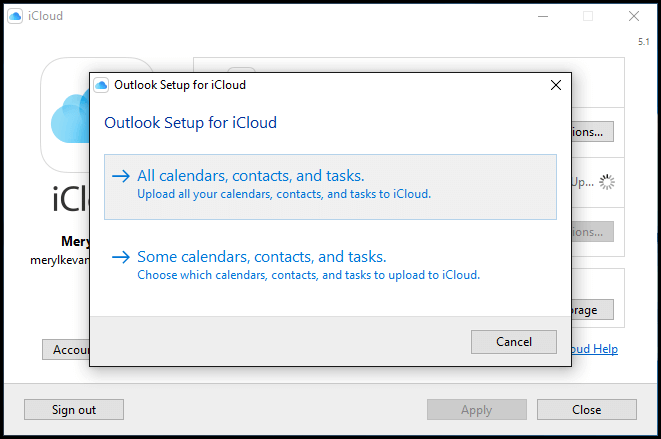 Now whenever you will ask a new task on iCloud, it will also appear in Outlook PC and your other iOS devices and vice versa.
That's how to sync calendar between Outlook and iPad. If you also need to transfer your music, videos, photos, notes and other data from iOS devices to computer, things can be easily done withUltFone iOS Data Manager. It provides various data transfer services from iPad/ iPod/iPhone to Mac or PC and vice versa. If you are interested in it, just download the free trial and give it a shoot.