Top 8 Android Root Tools to Root Android Phones/Tablets without Data Loss
As Android phones/tablets become more popular and smarter, many Android devices holders want to root their devices to cross over the limitations and get full access to the operating system. Rooting Android device will absolutely bring many amazing experiences, such as:
Flash Custom ROMs
Flash a Custom Kernel
Make Complete Backups of Your Android Phone
Run More Applications
Free Internal Storage
Block Ads in Any App
Dump the Bloatware
Improve Android Phone's Speed and Battery Life
Automate Everything
Be the Master of Your Device
However, it's not always easy for ordinary user to root Android phones. Hence here I recommend top 8 Android root tools to get root access with/without computer. You can obtain system-level privileges on your phone after rooting.
Top 1: SuperOneClick
Top 2: Kingo Android Root
Top 3: SRSRoot
Top 4: Root Genius
Top 5: Vroot Software
Top 6: Towelroot
Top 7: SuperSU Pro
Top 8: Root Master
Top 1: SuperOneClick
SuperOneClick is the free Android device rooting software for Windows and Linux operating system which is developed by XDA Developers.
SuperOneClick acts as an easy to use rooting application for most Android handset models. You just need to download the program, put your Android phone in USB debugging mode and plug it in. Users can also unload their SD card first before rooting by the program.
Once you've rooted, you can continue as normal as before to install Apps, and even install custom game ROMs to get the most out of your phone.

Top 2: Kingo Android Root
Kingo Android Root is a free and powerful root tool which supports a broad variety of Android devices. It supports Android 2.3 up to Android 4.2.2 and works well with HTC, Samsung, Sony, Motorola, Lenovo, LG, Acer, and so on.
With the best root Apps for Android without data loss, you can root Android phones and tablets with one simple click. And it's an all-in-one root tool with high quality which deserves you own.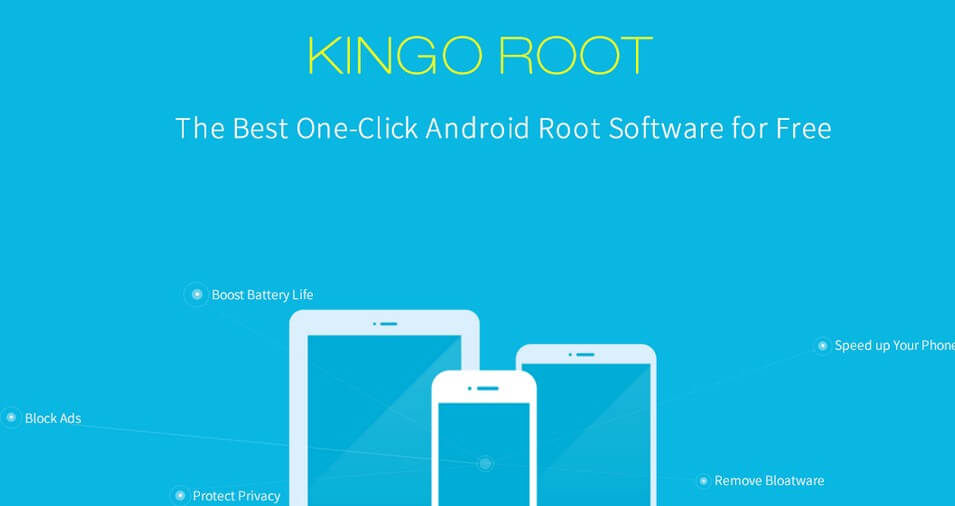 Top 3: SRSRoot
SRSRoot is the little rooting software for Android. With it, you can root your Android phone or tablet, as well as remove root access with a single click. This tiny root tool is compatible with Android version from Android 1.5 to Android 4.2. In the meantime, you can root out your device at anytime with SRS-Root.
It's free of charge and provides you with two ways to root. One is Root Device (All Methods) the other is Root Device (Smart Root).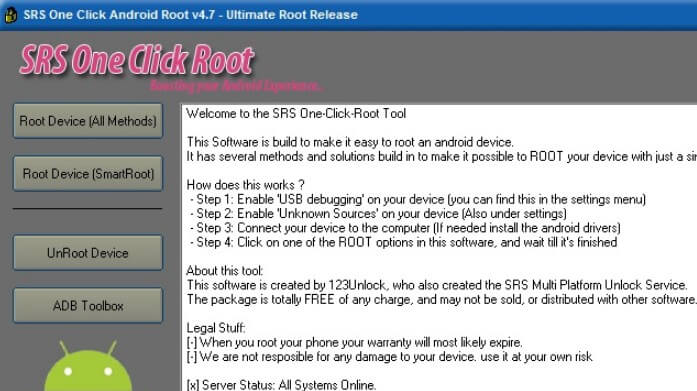 Top 4: Root Genius
Like its name suggests, Root Genius is a smart and free Android root tool. The freeware supports 10000+ Android phones which runs Android from 2.2 to 4.4. It also enables to flash custom ROM, and remove built-in-apps after rooting.
It makes Android rooting simple, easy and fast.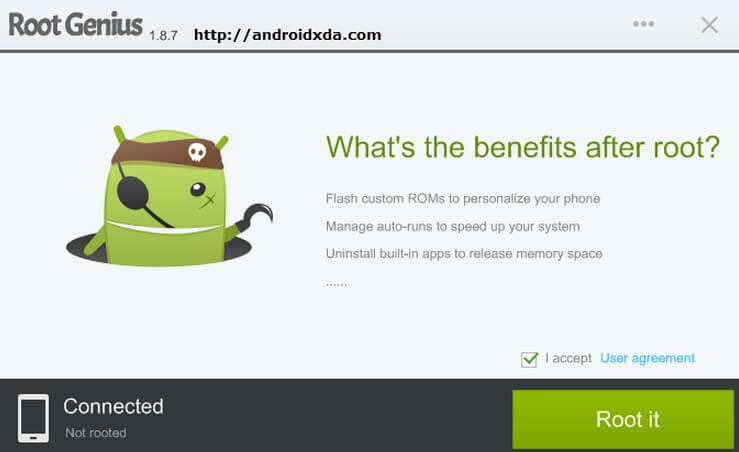 Top 5: Vroot Software
Considering some users want to do the rooting job without computers or laptops, hence we'll show you top software to root any Android with/without a PC. Vroot Software is free and risk-free. With it, you can easily root wide range of Android phones and tablets without computer. Also, it supports root Android on PC. It could deep support for older operating system and can root almost all Android devices running on the 2.2 (Froyo), 2.3 (Gingerbread), 4.0 (Ice Cream Sandwich), 4.2 (Jelly Bean) and newer OS.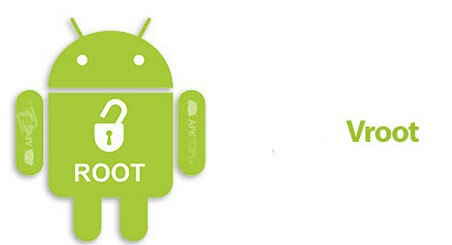 Top 6: Towelroot
Towelroot is the smart Android root software which supports many Android smart phones and tablets like Samsung Galaxy S5, AT&T GS5, Nexus 5, GS4, Note 3, HTC One and other latest Android mobile devices with one-click.
Besides, it also supports to root Android without computer.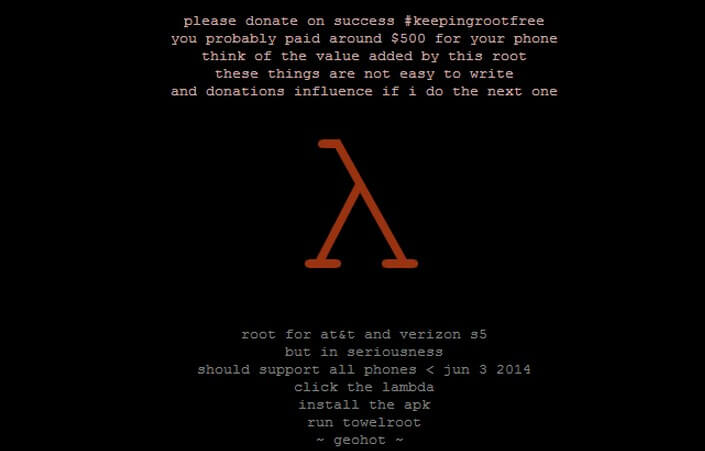 Top 7: SuperSU Pro
SuperSU Pro (Stands for super super user) is a root access App for Android which can grant or deny access to root whenever any App requests root access. It will record your choice and allows those Apps to access root without prompting. It also makes a log of root accesses. It can even work when Android is not properly booted.
SuperSU Pro has no extra load on CPU and is small in size, just 2.2MB space.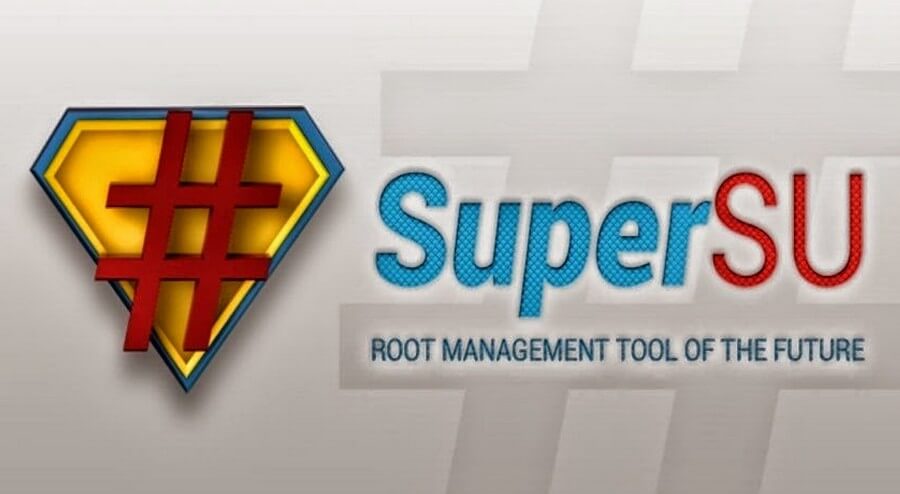 Top 8: Root Master
Root Master will root your Android phones or devices without the need of a computer. Your rooting job could go well under the operation of this smart root tool.
It is easy, fast and supports more than half of Android devices, Including Samsung, Motorola, Lenovo, LG, etc.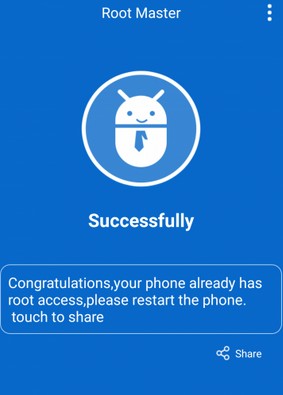 That's it. These above are the best 8 root tools for Android phones and tablets. If you accidently lose important data during/after rooting and want to find them back, UltFone Android Data Recovery can be your best helper to recover the files on your Android devices.