How to Root Your Android Device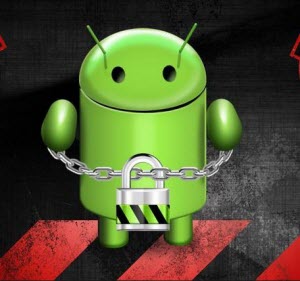 Want to root your device but have little information? This following content will show you what Android rooting is, why you need to root your device and how to root Android device, such as Samsung Galaxy, HTC One, LG Optimus G Pro, Motorola, Google Nexus, etc.
What Does It Mean to Root Your Device?
Rooting android device means the process that allows you to run the Android mobile operating system on your cell phones, tablets to attain the privileged control (root access or root permissions) within Android subsystem. It is similar to running programs as administrators in Windows or accessing administrative permissions on Linux.
Why You Need to Root Your Android Device?
There are many situations that you need to root Android device, including when you want to:
1. Overcome limitations that carriers and hardware manufactures put on your devices.
2. Get the ability to alter or replace system applications and settings.
3. Run specialized apps that require administrator-level permissions.
4. Perform other operations that are otherwise inaccessible to you.
5. Facilitate the complete removal and replacement of the device's operating system.
After you root your Android phone or tablet, you have full access to the entire system and can run more apps, which can disable bloatware, control app permissions, enable tethering, and do a lot of other wonderful things.
How to Root Your Android Smartphone or Tablet -- Top 2 Ways
How do you root your Android phone? No matter what hot brand of Android devices you have in hand, like Samsung Galaxy S5, Samsung Galaxy S4, Samsung Galaxy Note 2, HTC One/One M8, LG G3/G2/Optimus F7, Motorola Moto G/Moto X/Droid Razr Maxx HD, Sony Xperia, Google Nexus, or other brands, you can try the following methods to root your Android device. They also apply to locked devices.
Top 1. Use Towelroot to Root the Android Device
Towelroot is a cool tool that makes rooting many Android devices as simple as installing an app and running it. As far as we know, it supports to root lots of phones and tablets running Android 6.0, Android KitKat 4.4 (including 4.4+), Android 4.3, 4.2, 4.1, Android 3.0 to 4.0, Android 2.3 or earlier.
Installing and running it is pretty easy, and you don't need a PC. Just follow the steps below on your device:
Go to Settings -> Security and enable installing apps from unknown sources. Then head to Towelroot.com, download and install the APK, and run it. It takes about a minute for your device to be rooted and reboot. Check whether it worked using Root Checker.
Top 2. Try SuperOneClick to Root Android Phone or Tablet
SuperOneClick only works for Android 2.3.3 and Android 2.2. If you have higher Android versions, try the first one method to root your device. Here are the detailed instructions.
Before you start, please put patience to do as follow for better rooting.
1. Download and install the Java JDK on your PC.
2. Then download and set up the Android SDK on your PC.
3. Install the right USB driver for your device.
4. Connect your Android device to PC with a USB cable.
5. Enable the USB debugging on your device by navigating to Settings > Applications > Development and checking the USB debugging box.
After you do all the steps above, you can follow the tutorial on how to root Android device.
1. Download SuperOneClick at its official website: shortfuse.org and double-click it to run this program.

Note: SuperOneClick is a single-click and very easy way for you to root various devices.

2. Click "Root" button in the window of SuperOneClick. Then SuperOneClick would take you several minutes to root your Android device.
3. Reboot your Android device after finishing rooting. SuperOneClick will automatically install the SuperUser binary. Allow or deny the request when an app on your device try to gain root permissions by calling the su command.
4. Open the Superuer app to control the saved permissions and configure Superuser.
After all the steps are done, you can do what you like on your Android device with the root permissions, such as recover deleted or lost data on your Android phone or tablet.