How to Reset Restrictions/Screen Time Passcode on iPhone
"hi I have forgotten my restrictions passcode. Please guide how to reset"
A restriction passcode is usually set by parents on their children's iPhones to make sure they cannot do everything on their phone. Mostly, the passcode restricts children from performing certain activities on their phones. This ensures they do not get in trouble unknowingly and that they can only use the feature that is for them.
If it has been long since you set a restrictions passcode or Screen Time passcode in iOS 12 on your child's iPhone and you have forgotten it, well, then you will not be able to reset right from the iPhone itself. To retrieve that, you are going to need to use a third-party app that helps with restrictions passcode reset for iPhones.
In this guide, you are going to learn how you can reset the forgotten restriction passcode on iPhone 11/X/8/8 Plus/7/7Plus/6s/6/5s/5.
Note: The restrictcions has been replaced by Screen Time in iOS 12. Therefore, if your iPhone/iPad has upgraded to iOS 12, it is the Screen Time passcode.
Method 1: Reset Restrictions/Screen Time Passcode without Restore (No Data Loss)
It is quite easy to reset your retriction passcode if you still remember the password.
In iOS 11 or earlier, go to Settings app on iPhone > General > Restrictions, you'll be asked to enter your restrictions passcode. And then tap on "Disable Restrictions", you'll be asked to enter your passcode again. After this, you can tap on "Enable Restrictions" and set up a new passcode.
in iOS 12, you can go to Settings app > Screen Time > Change Screen Time Passcode. You'll be asked to enter your old passcode.
What Shall you do if you forgot restrictions passcode or Screen Time passcode? You can use screen time passcode removal (iPhone Backup Unlnocker) to remove restrictions passcode without data loss.
This is the world's number one software that supports to delete Screen Time passcode by one click. What is more, it won't cause a piece of data loss in your device.
Run this program and connect your iOS device to computer. Choose "Remove Screen Time Passcode" from the main interface.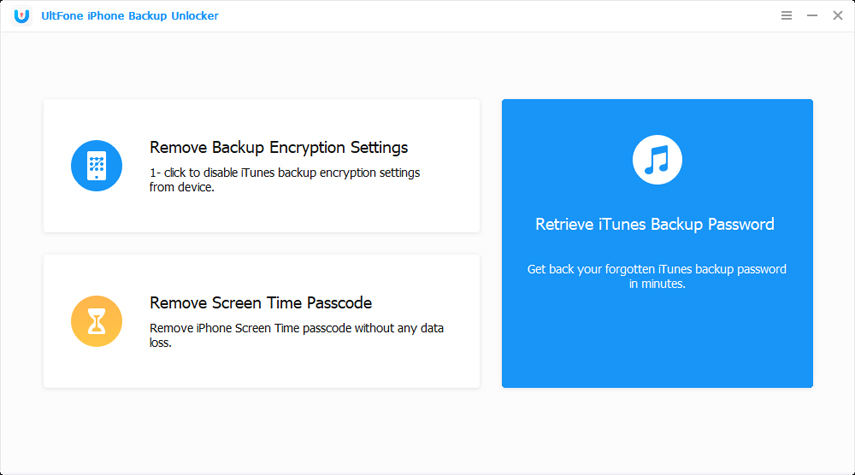 When the program detects your device, click "Start" to remove Screen Time passcode.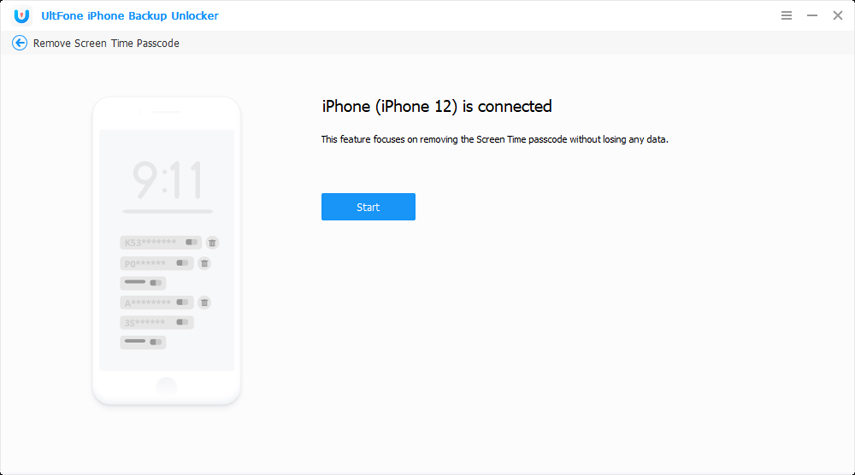 After a while, the process is completed. And the Screen Time (Restrictions) passcode has been removed from your iPhone successfully. You can reset the passcode by entering a new passcode.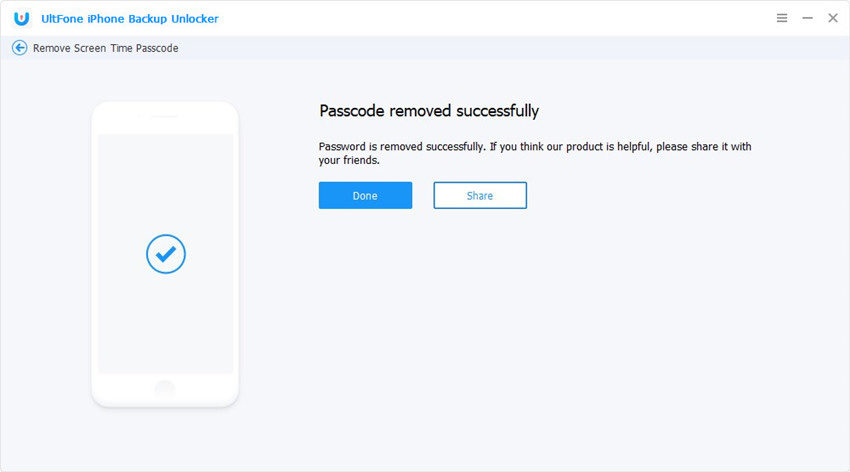 This is the easiest way to reset restrictions passcode when you forgot.
Method 1: Reset Forgotten iPhone Restriction Passcode by Factory Resetting
Resetting your iPhone to factory settings is also applicable to reset your forgotten restriction passcode on iPhone. By using this method, all contents and settings on your iPhone will be deleted.
Simply go to Settings on iPhone > General > Reset > Erase All Content and Settings.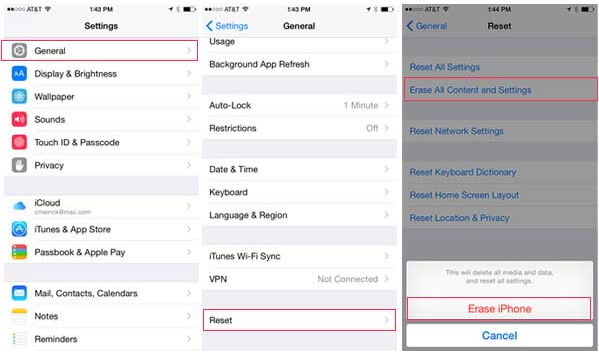 Method 3: Recover Restriction Passcode on iPhone from Backup
Another way to reset restriction passcode on iPhone is to recover from iTunes backup. The precondition is that you have an encrypted iTunes backup. Personally I do not highly recommend you to try this method because it is not 100% success and the procedure is a bit complex for newbies. If you are interested, here are the steps.
1. Plug in your iPhone to your computer using a compatible cable. What you are going to do is backup your iPhone using iTunes. When the iPhone is connected, launch the iTunes app on your computer.
2. When the iTunes app launches, proceed to create an iTunes backup of your iPhone. To do that, check "Encrypt iPhone backup" and click on the "Back Up Now" and iTunes will begin to backup your iPhone.
3. After a backup has been created, head over to the webpage here and download and install this small app on your computer.
4. Launch the app once it's installed on your computer. Then, make it read your iTunes backup file which you saved in one of the above steps.
When it has read the backup file, you will see a number of values on your screen. What you need to do is find the value that says SBParentsControlsPIN. The number given next to this field is your restriction passcode. Note it down.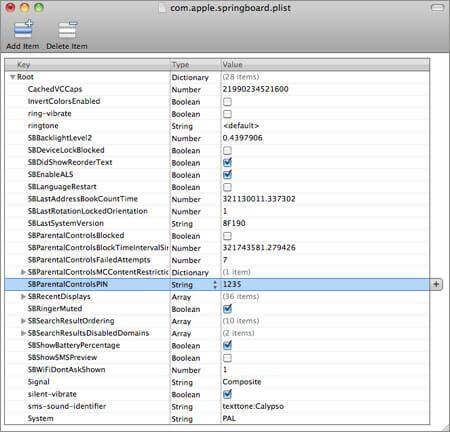 The Bottom Line
So, you know how to reset the restriction passcode or Screen Time passcode on iPhone. iPhone Backup Unlocker offers the easiest way to remove restrictions/screen time passcode without data loss. If you do not use a computer, then reset iPhone on Settings app can help you reset restrictions passcode without computer, and you have to bear all data get wiped out. More screen time passcode hack tips here.