Forgot Parental Control Password on iPhone
Parental Controls within an iPhone allow parents to restrict certain content or to lock certain functions of the iPhone. E.g. it will enable you to hide or restrict songs with explicit lyrics, or prevent YouTube from running and so on. This feature can be controlled by a password that is known as the parental control password
Sometime, you may have forgot the restriction passcode on iPhone. If you forget your parental code, do not enter passwords randomly because that can lock you out. If you have forgotten your parental passcode you must restore your iPhone using iTunes to reset the passcode. When prompted during the process, do not restore the iPhone from backup, otherwise the old passcode will be enabled.
Use the below guide to turn off parental controls on iPhone without password and get your device working as before.
Restore Your Device to Factory Settings
1. Install the latest version of iTunes on your iPhone.
2. Connect your iPhone, iPad, or iPod to your computer with the cable that came with your device.
3. Select your iPhone when it appears on iTunes.
4. In the Summary panel, click Restore [device].
5. Click Restore again to confirm. Then iTunes erases your device and installs the latest iOS or iPod software.

6. After your device restores to factory settings, it restarts. Now you can set it up as new.

Use PinFinder App
1. Download this app from https://github.com/gwatts/pinfinder.
2. PinFinder is a small app for finding the parental passcode for an iPhone.
3. First take a backup of your iPhone using iTunes.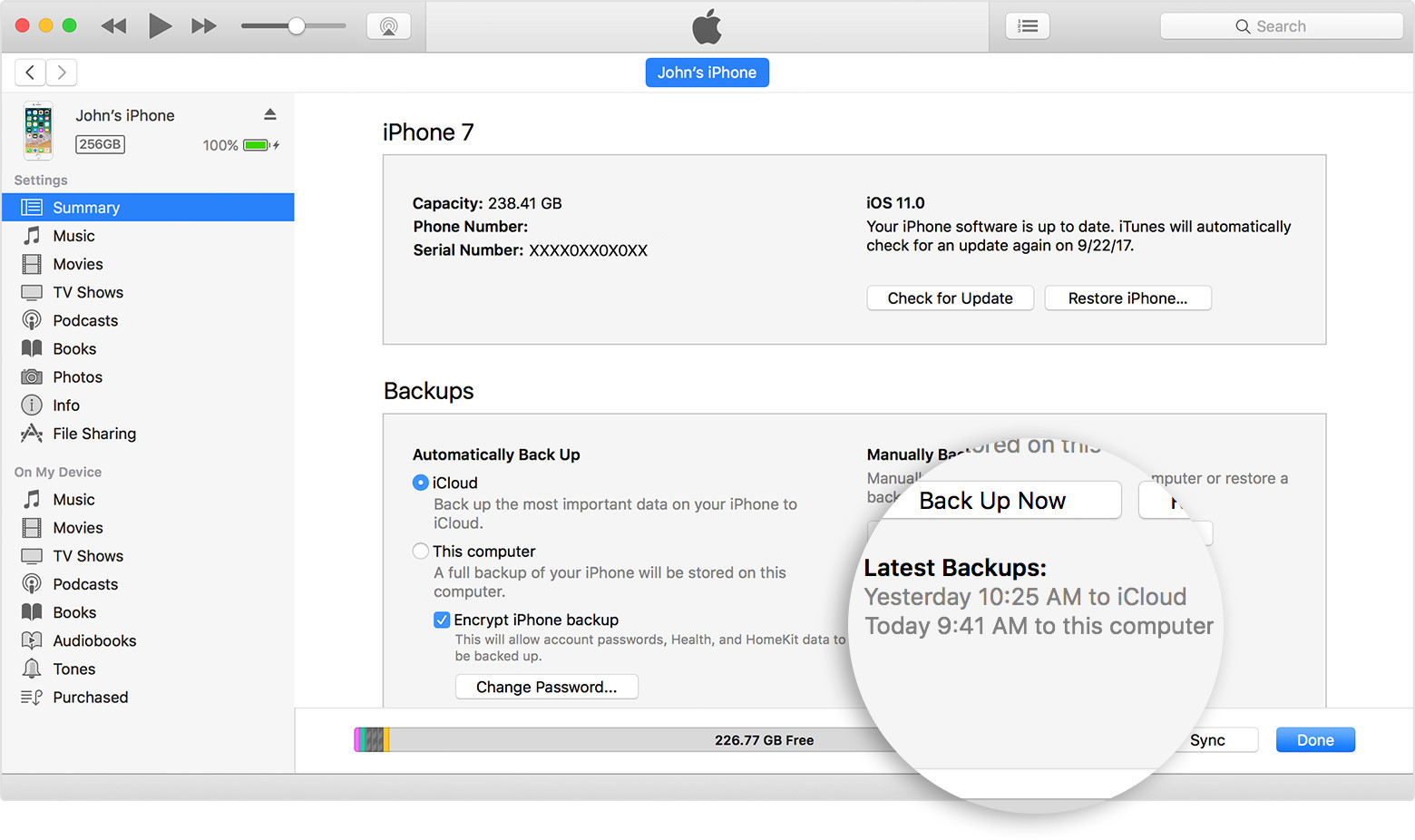 4. Use the "Backup Now" button to back up your device.
5. Download the latest release of PinFinder for your Apple device.
6. If you are using Windows 7,8 or 10, run the program by right-clicking on the PinFinder icon and selecting "Open" - you may see a warning which you'll need to accept to run the program.
7. Within a minute you should see your forgotten parental passcode printed on the screen.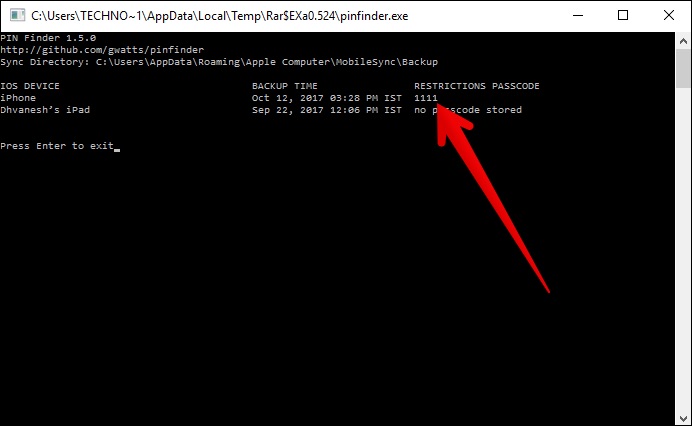 Use iPhone Restrictions Passcode Cracker
Apple limits passcodes to a maximum of 4 digits – thereby reducing the possible target range to a maximum of 10,000 (0000 – 9999). Apple jumbles the parent Passcode with pbkdf2-hmac-sha1 encryption, leaving a string of garbled text that requires decryption.
So, the process is;
1. Find the string
2. Copy it
3. Crack the encryption
Search for com.apple.restrictionspassword.plist, using either iFile from the device or a PC tool like iTools or iFunbox.

Open the .plist, copy the RestrictionsPasswordKey data and RestrictionsPasswordSalt data and then paste it into the relevant form provided in the link below: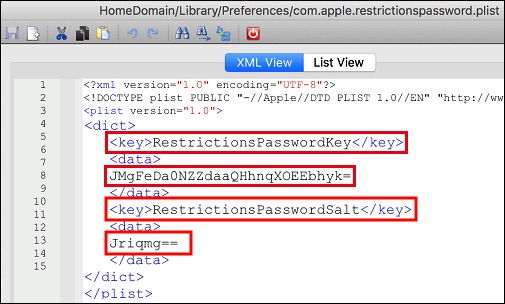 You can edit a few system files and either reset forgotten parental control (restrictions) password or find it in case you are tech savvy. These procedures assume that you are using a Mac or a PC to back up your device and the backups are not encrypted.
Extra Tip: How to Remove iPhone Screen Time Passcode?
Just like parental controls, iPhone screen time restrictions come from the same intention, that is to prevent children from being addicted to mobile phones. However, it would also be troublesome when you forgot the screen time passcode.
The good news is that you do not have to worry about that either. UltFone iPhone Backup Unlocker is a very handy tool which helps you to remove iPhone screen time passcode within 3 steps;
Step 1. Select Remove Screen Time Passcode feature from the main interface.
Step 2. Click Start.
Step 3. Wait for the program to remove screen time passcode automatically.
Now you have a clear idea about how to bypass parental controls on iPhone .It is probably best to use 'Parental Controls', and keep your children safe from online filth. The one thing that you need to be a little bit careful about is not to lose the parental control password. But even if you do, now you know how to recover it.