How to Recover Lost Files on Mac OS Sierra From Trash or Deleted From Trash
Deleting significant files by accident or lost data after failed macOS Sierra upgrade? You may feel stressful when you realize what you've done. Get the right suggestions and instructions here to recover lost data on macOS Sierra from trash or emptied from trash bin, please read on.
Common Causes of macOS Sierra Data Loss?
Before starting to recover mac deleted files, you should figure out what can result in file loss and why deleted or lost data could be recovered. This helps you to better deal with all kind of data recovery on mac.
There are many situations which may cause data loss:
Mistakenly deleted or Command + Delete files on Mac OS Sierra.
Lost data after upgrading to Mac OS Sierra.
At times when there is interruption while transferring files from your Mac to any other device or vice versa will lead to loss or deletion of files.
Delete necessary files permanently along with unwanted ones from hard drives.
Empty Trash or securely empty your Trash where may store important file you need.
Although these situations due to which you will lose files but now there is no need to get worried when you lost files from Mac hard drives. Below is what you can try to retrieve lost data directly from trash bin on macOS Sierra or with the help of Any Data Recovery program, let's take a look!
Method 1: Recover Disappeared Data on Mac OS Sierra from Trash Bin
Files that you've set to be deleted are mostly sent to the Trash. The Trash will preserve your files until you set them to be permanently deleted. Just follow the steps below to achieve it.
Step 1: Open the trash
You can open the Trash Can from the desktop.

Step 2: Find the lost data you would like to recover
You can scroll through the Trash Can to find the lost file. If the item is no longer in the Trash. Then right-click the file and select Put Back. If this option is not available, the original location is no longer present. You will need to drag the file out of the Trash and place it on your desktop instead. You can then move the file to wherever you want.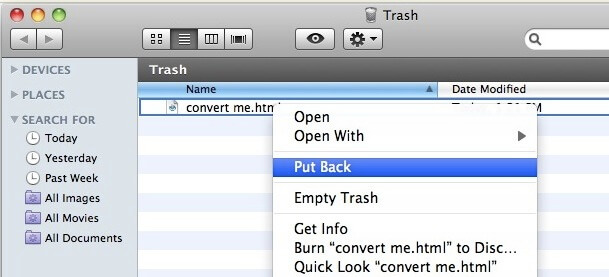 Method 2: Recover Lost Files on Mac OS Sierra with UltFone Mac Data Recovery
How to recover data from emptied trash bin on Macos sierra? If the target file is not saved in Trash Can, you need a third-party program to assist you to retrieve the lost files on Mac. The most well-known and efficient Mac OS Sierra Data Recovery tool—Windows Data Recovery for Mac is your best choice.
Windows Data Recovery for Mac is able to recover lost photos, contacts, messages, call history and any other files deleted from the trash Bin or lost due to hard drive crash, uncertain system shutdown, virus attacks, power surge, software corruption, file system corruption. Just immediately run this program and recover your lost documents from macOS Sierra system within three easy steps:
Step 1: Select file types for recovery
When you launch Any Data Recovery Pro on your computer, simply select the types of files you are to restore and click on Next to proceed.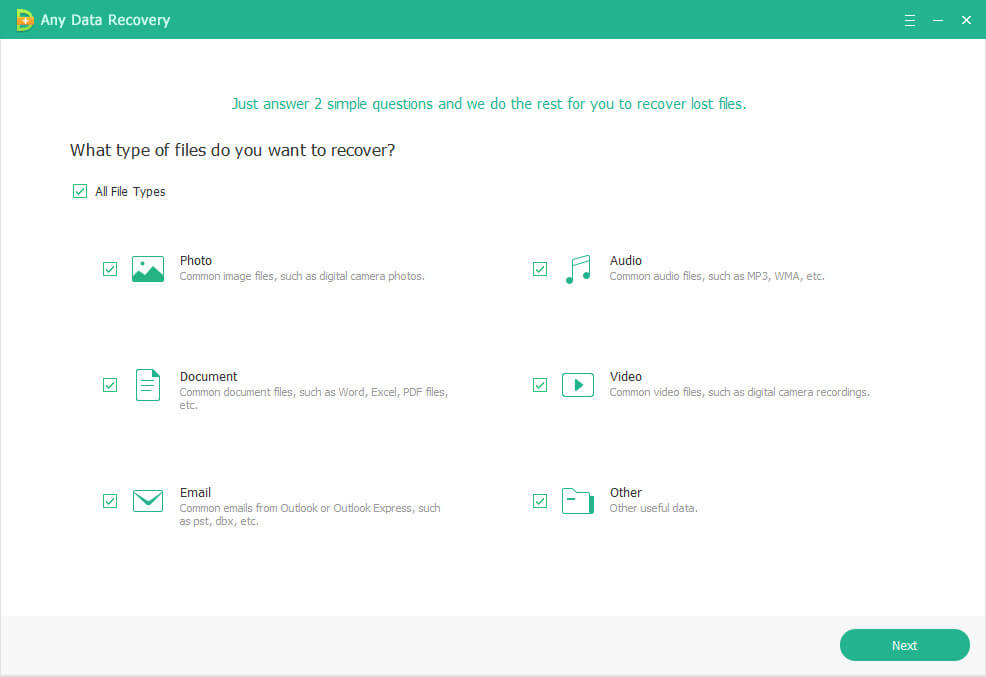 Step 2: Choose a location or hard disk drive to scan lost files
Then you need to select a location and hit Scan to scan lost files. The location can be the Desktop, My Document or one of your hard disk drives.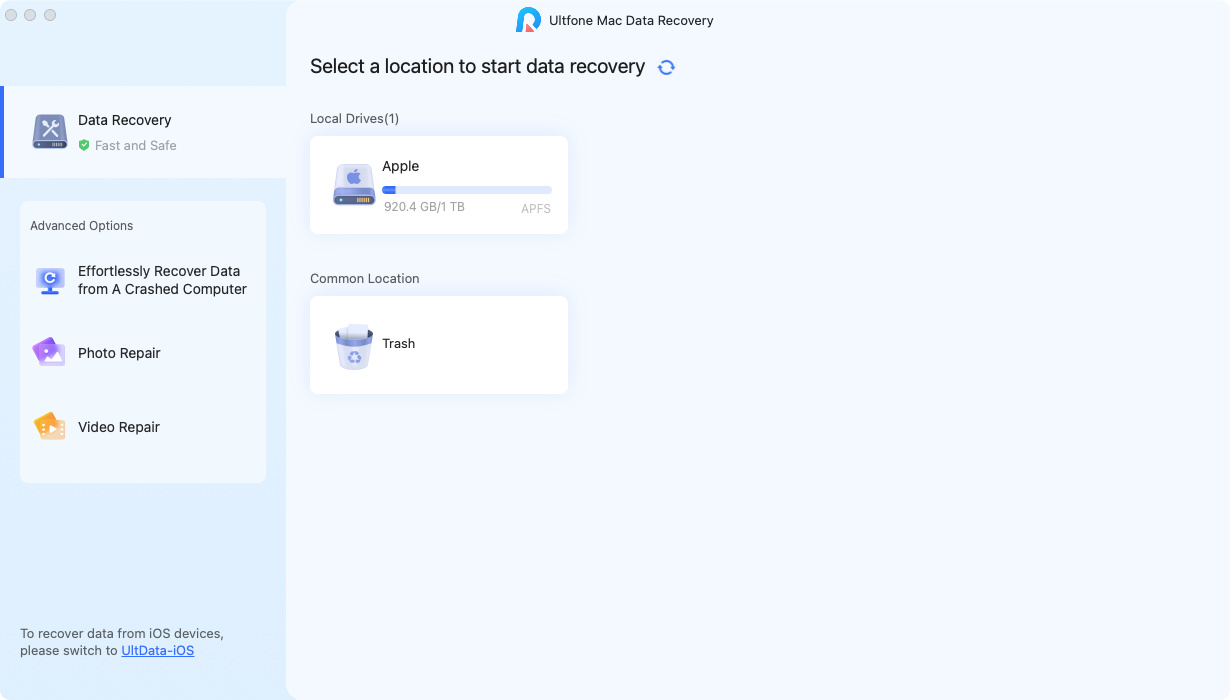 Step 3: Preview files by Path, File or Time and recover lost files
The program will choose Quick Scan mode by default. During this period, you can then preview the recoverable files by path, file type or the time when this file was created.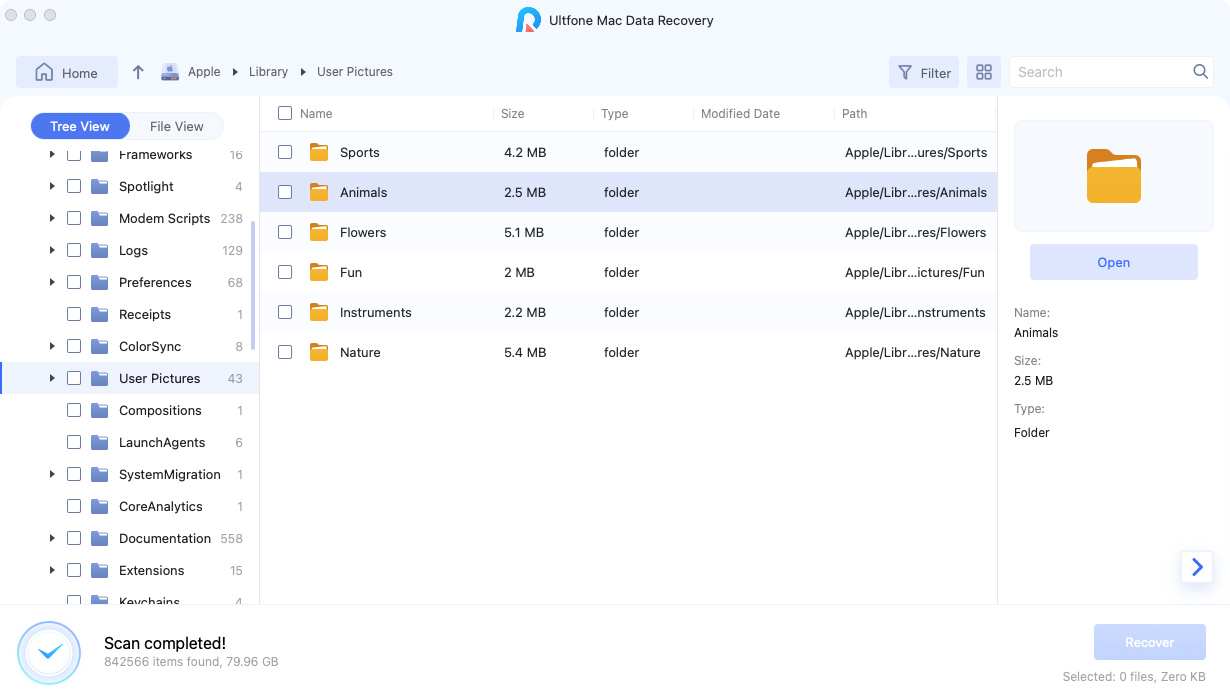 When you've found your lost files, you can check them and press Recover. Then select the location where you want to store the recovered files.
In this post I give a concise guide about recovering lost documents from Mac OS Sierra. If you have any question or comment, just leave in the comment section.