iPhone DFU Mode Explained
Whenever any problem arises in the iOS devices, the DFU mode is used to fix the problem. You will be amazed to know how many users have to go through the working issues in their devices. But you should know in detail what DFU mode is.
Part 1. What is DFU Mode?
The iPhone Device Firmware Update Mode is called DFU mode in short. This mode allows the users to make changes in the software which is operating and running the device. The DFU mode is closely related to recovery mode but it is more comprehensive. The mode can be used to resolve more difficult problems.
The DFU mode works on all iOS devices including iPod, iPad, and iPhone models. When a device is put in DFU mode, it is powered but hasn't booted up the operating system. As a result, you will be able to make changes to the OS as it is not currently running.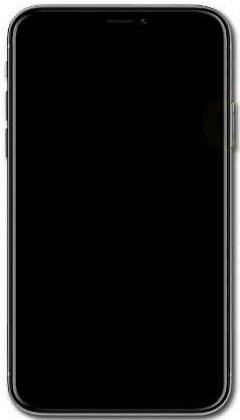 Part 2. When to Use DFU Mode on iPhone
You don't have to use the DFU mode for ordinary reasons. But if your device is stuck in a loop after updating OS or has corrupted data on it which is interrupting the device working, then you have to take help from the DFU mode.
The iPhone DFU mode function almost the same way in all models. The mode will be helpful under many circumstances such as:
When you are downgrading the version of the iOS running on your device. There is a chance that the newer version of the operating system damaged the device interrupted the working of an application.
When you are jailbreaking the iOS device or un-jailbreaking it.
When you are removing an expired beta version of the iOS.
To fix your iPhone that won't start up past the Apple logo.
Putting iPhone in DFU mode is necessary to fix the problems mentioned above. Keep this in mind that if you are planning to use the DFU mode, you should do it at your own risk as there might be some adverse results like data erase.
Part 3. How to Use DFU Mode
So, let's start with learning how to put iPhone in DFU mod.
1. How to Put iPhone 7 in DFU Mode
The steps for iPhone 7, iPhone 6 or earlier are as below. First of all, please connect your iPhone to computer and launch iTunes on your PC or Mac. It does not matter whether your iPhone is power on or power off. And then follow the steps below:
Press and hold the sleep / Wake button and Home button (Volume Down button for iPhone 7) together for 10 seconds.
Let the Sleep/Wake button go but continue pressing the Home button (Volume Down button for iPhone 7) until iTunes displays a message stating that an iPhone in recovery mode has been detected.
Let go of the Home button or Volume Down button. Your iPhone screen will be completely black if you've entered DFU mode successfully.
If you see an Apple logo on the screen, it means you pressed the button for too long. Try start from scratch.
2. How to Put iPhone 8 in DFU Mode
If you have an iPhone 8 or iPhone X/XR/XS/XS Max, the steps are slightly differences.
Quickly press and release Volume Up button
Quickly press and release the Volume Down button
Press and hold the Side button until the screen goes black
While the screen goes black, continue holding the Side button. At the same time, press and hold the Volume Down button.
5 seconds later, you can release the Side button but keep holding the Volume Down button until iTunes detects your iPhone.

Release the Volume Down button now. You have put iPhone X in DFU mode successfully.
Now, you can perform the upgrade and downgrade operations easily using the DFU mode. You can restore the iPhone with firmware by picking out the appropriate IPSW file, set it up as new, restore from backup, update with iTunes, or whatever else you want to do. The mode fits perfectly for the basic troubleshooting situations.
3. How to Get iPhone X Out of DFU Mode
Once you have learned to put iPhone XR Plus in DFU mode, you should also know how to get iPhone 8 or iPhone X/XR/XS out of DFU mode.
Quickly press and release the Volume Up button on your iPhone.
Quickly press and release the Volume Down button.
Press and hold Side button until the Apple logo appears on the screen of your iPhone, it means you have get iPhone 8 out of DFU mode successfully.
4. How to Get iPhone 7 Out of DFU Mode
The simplest way to exit DFU mode on iPhone 7/7 Plus/6s/6 or earlier is to hold down the Home (Volume Down for iPhone 7) and Power button on the iPhone while you are connected to iTunes. Then press the Power button as usual and reboot your device.
Conclusion
We've explained What DFU is and how to use DFU on iPhone/iPad. DFU restore can be used as the last resort for most iOS problems. For some people, putting an iPhone in DFU mode can be a little tricky; for other people, they are not willing to use DFU restore because all data will be get lost on their device. Luckily, there is software which is designed specially that can fix iOS problems without data loss and much easier. That is, iOS System Repair. It offers free solutions to put iPhone in recovery mode and the pro version aims to fix over 50 types of iPhone problems without restore.